Valentines Day Vodka Cocktail With Champagne
Get out the pretty glasses! We've got a Vodka Champagne Cocktail that is the perfect start to Valentine's Day!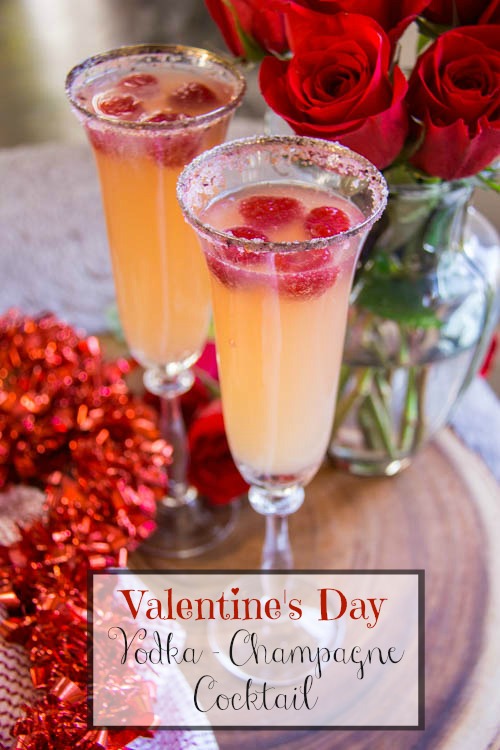 Need a His & Hers cocktail duo this Valentine's Day? "HERS" is Something pink and pretty and very romantic…A Valentines day Vodka Cocktail. Let's call it the "Pretty in Pink"! What chick doesn't love that movie?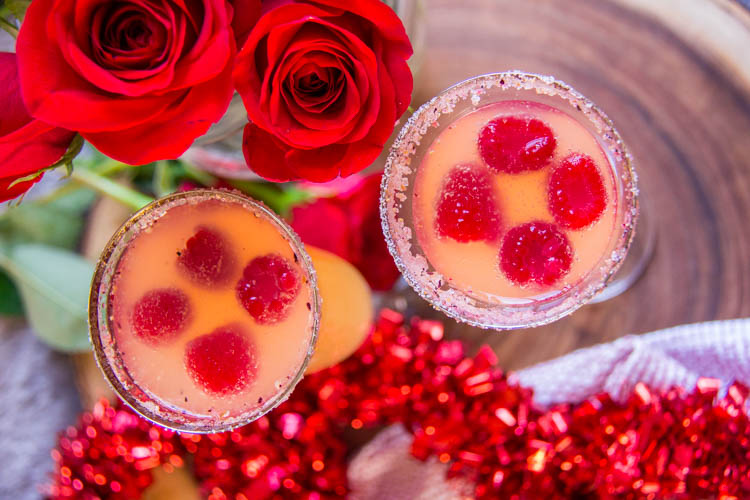 I teamed up with Erica Key of Eating with Erica to mix up a full date night worthy menu. The Most Romantic Appetizer and The Easiest Valentines Day Dessert.
For the ladies, I made a Valentine's Day vodka cocktail with Cathead Vodka (we love them), St. Germain, Champagne and Grapefruit Juice. With a gorgeous sugared rim, a beautiful glass, and about 30 seconds, this easy breezy cocktail will instantly set the mood!
[TIP] Stocking your bar with pretty glasses and fun cocktail sugars make creating cocktails for any occasion a breeze!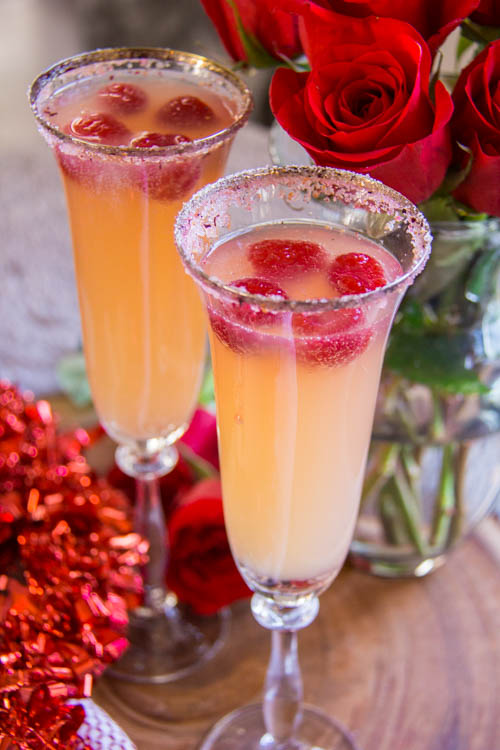 Don't forget about your fella! Click here for our HIS cocktail (it boasts Bourbon & Champagne)! You may love it enough to share one with him.
HERE'S THE VIDEO FOR OUR PRETTY IN PINK VALENTINES VODKA COCKTAIL
Pretty In Pink Vodka Champagne Cocktail
Ingredients
3/4oz St Germain
1 1/2oz Vodka
3/4oz Grapefruit Juice (plus more to dip glass rim)
Champagne
2-4 Fresh Raspberries
1 tablespoon Cocktail Sugar
Instructions
Dip the rim of a champagne flute into grapefruit juice then press into cocktail sugar.
Place raspberries into flute. Add St Germain, vodka and grapefruit juice. Top off with champagne.
https://sumptuousliving.net/valentines-day-vodka-cocktail/
Copyright @ Sumptuous Living