Bourbon & Bubbles: A Bourbon Champagne Cocktail
Celebrate Valentine's Day by making a romantic Bourbon & Bubbles Cocktail he'll love with Four Roses Bourbon!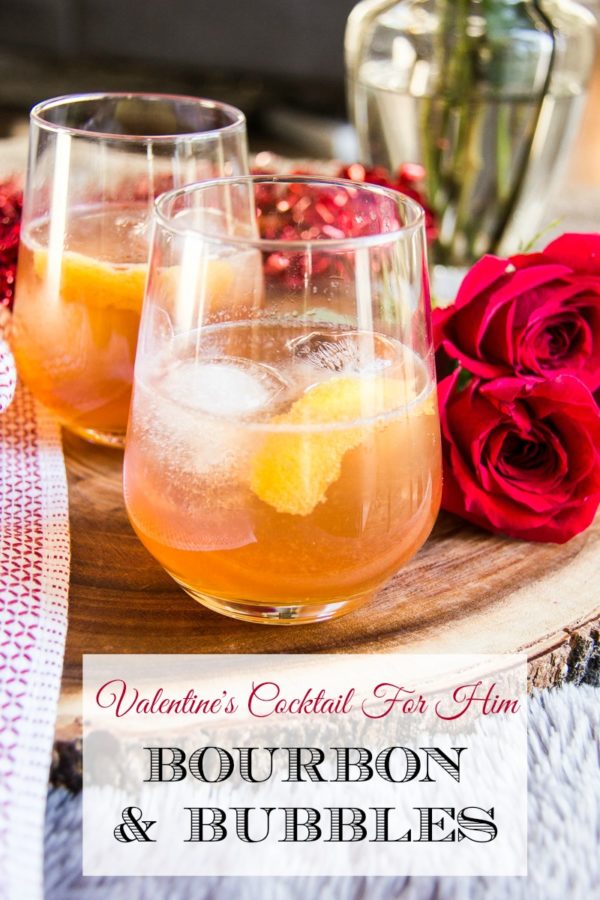 I always forget about Valentine's Day…. probably the result of being married for 20 years! I can't remember the last time my hubs and I went out to dinner at a candlelit restaurant or the last time I opted for something slinky vs the more cozier flannel options. Who has time for mushy stuff like wooing someone who you already wash their underpants?
So, I was grateful to get a kick in the booty reminder of just how to romance your fella by the gorgeous Erica Key from Eating with Erica (a food blogger here in Atlanta who will show you exactly where to go and what to eat around town).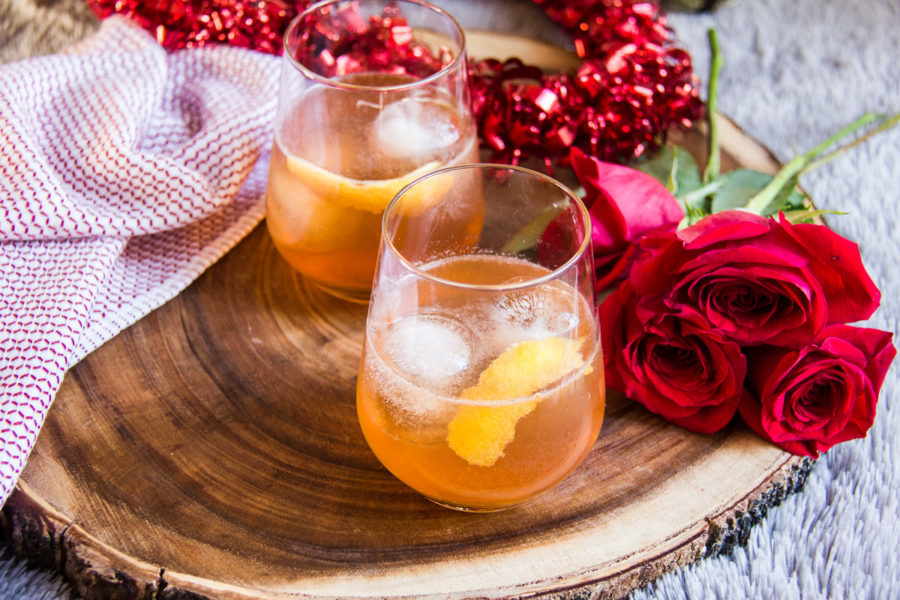 She and I headed into the The Cook's Warehouse kitchens to create a Valentine's Day menu that is sure to reignite the fires of LOVE…. yes, it's cheesy (wait till you taste our Shrimp & Crab Baked Cheese Dip).
We made "His & Hers" cocktails and if your man is like mine, he wants Bourbon! Four Roses Bourbon! Heck, I want bourbon too! But we can't forget the bubbly champagne on Valentine's Day, so I decided to create a cocktail that has both. It's made with just a few ingredients and is so good you may both decide to save the "Hers" cocktail for tomorrow night!
Bourbon & Bubbles Cocktail
Ingredients
2oz Bourbon
1/2oz Fresh Lemon Juice
3/4oz Simple Syrup
3 dashes Angostura Bitters
Champagne
Ice Cubes
Instructions
Add ice cubes to a high ball glass. Pour in bourbon, lemon juice, simple syrup, and bitters; stir gently. Top with champagne.
https://sumptuousliving.net/bourbon-champagne-cocktail/
Copyright @ Sumptuous Living