Best Family Caribbean Cruise!
Come with me on my big Caribbean cruise adventure! 8 days of family, fun and sun! We'll show you the best way to cruise the Caribbean with kids!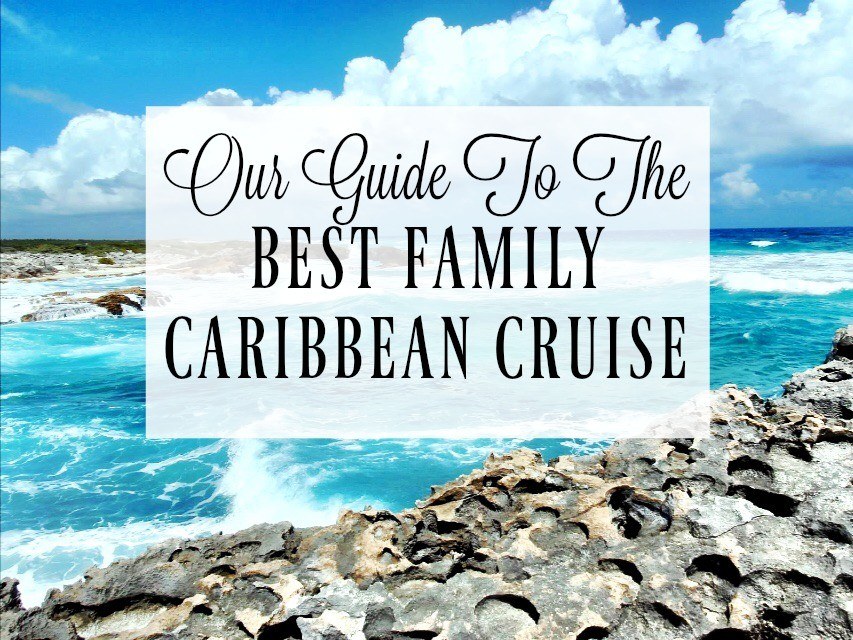 Put a little or BIG adventure in your life! Our kids are bigger now (they were 12, 10 & 6 during this trip) and no one needs a nap to get through the day, so our #1 Family Goal is to TRAVEL, TRAVEL, TRAVEL! We only have so many years left with our monkeys before college and there's so much to get to experience with them past a theme park or condo at the beach. How can we jump into international travel easily? With the Best Family Caribbean Cruise!
We aimed our trip for Spring Break and chose a Royal Caribbean's Western Caribbean Cruise going to Haiti, Jamaica, Grand Cayman & Cozumel out of Port Canaveral, FL on the Freedom of the Seas. RCL has a bigger and newer ship but it went to one less port and we're here to get all the adventure we can get! I got a great deal but then checked the sale again come Cyber Monday and wound up calling back to get a price adjustment.
CRUISE TIP: Anytime there's a bigger sale before your final payment is due, you can get a price adjustment on your cruise!
WESTERN CARIBBEAN SPRING BREAK SAILING/7 NIGHT CRUISE
PORT CANAVERAL, FL
LABADEE, HAITI
FALMOUTH, JAMAICA
GEORGE TOWN, GRAND CAYMAN
COZUMEL, MEXICO

With a family of 5, I knew Royal Caribbean has cabins that sleep 6. Yes, 6 people! The secret is that you have to call RCL or your favorite travel agent (here's mine) and get them to UNLOCK the room. There's only a handful of them on each ship so grab them while you can! Its called the "Family Oceanview Stateroom" and its HUGE!
Bunk beds with their own privacy curtain and closet/dresser
A sleeper sofa with its own privacy curtain and another closet/dresser
King bed with and additional seating area and another closet/dresser
2 Huge round windows, lots of natural light
SLEEPS 6!
Room is at very bow of ship/Like ship pulls into port just for you!
Limited number of these cabins on the ship. Book early
Rooms must be unlocked to book them
Only about $100 more than 2 non-connected inside staterooms on a way lower deck

 FUN ONBOARD CARIBBEAN CRUISE
Rock climbing (fill out waivers for kids the first day)
Hang at the pool (watch for downdraft from the smoking sections)
Surf the Flowrider (check schedule for operating times)
Play Putt Putt (play anytime)
Kids Club Activities (check in the first day)
Ice Skating (book your session online or onboard)
Royal Caribbean's Broadway At Sea & Ice Skating Shows
Zumba, Basketball, Spin Classes
This means that throughout the cruise characters from DreamWorks movies like Shrek and Madagascar will roam the ship, put on parades and parties, greet the kids and take pictures with them. There's even character breakfasts you can sign up for. At the opening party, almost all the characters were dancing at a big dance party on the pool deck with everyone and my 6 year old was right up front! He had a BLAST!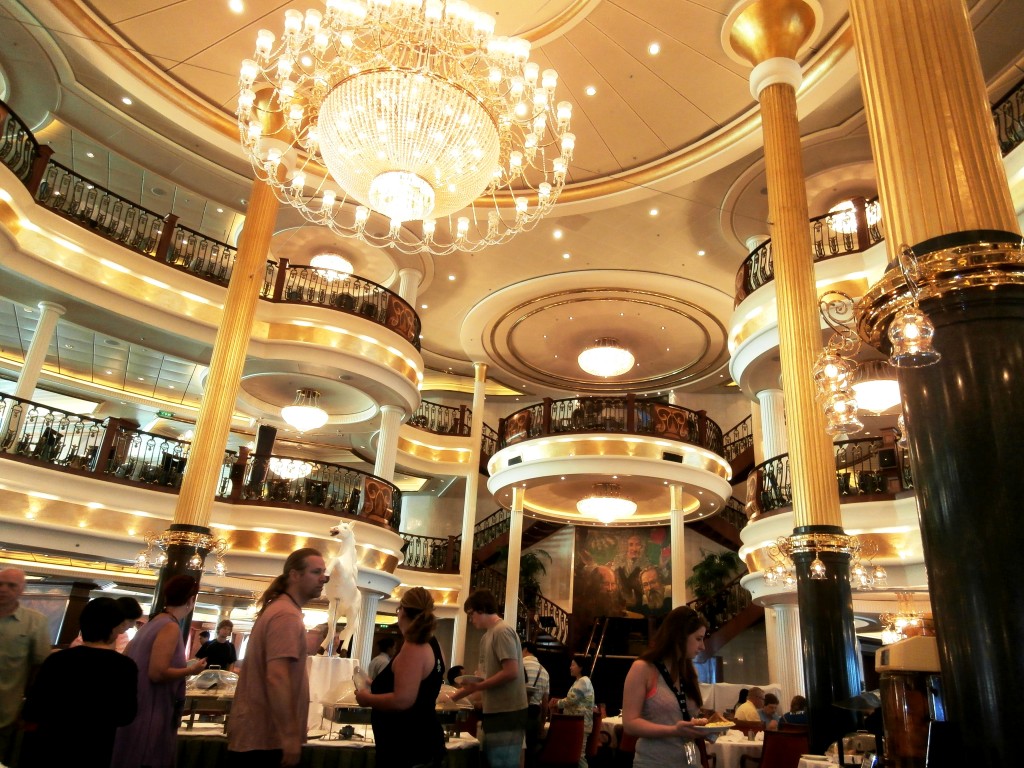 DINING TIPS FOR THE BEST FAMILY CRUISE
Choose My Time Dining: Aim for 6 pm. Book it online in your portal as soon as you can.
5 pm is too early to get back on the ship from your excursions and have time to change or even be hungry yet. 8 pm is too late because the kids will want to join the fun at the kids club.
My youngest had a shrimp cocktail every night and loved the sliders. If anyone didn't care for something, your server will simply bring something new out for them to try.
Breakfast is best in the dining room. You won't sit at your regular table but service is pretty quick and you can come an go as you please.
Chocolate Day: many of the dishes on the menu based around chocolate. You can imagine the looks on the kids faces!
Dream Works Character Breakfast: see Fiona, King Julian, Puss in Boots, and a bunch of other characters. They will go around the table and make sure every child gets a picture. Make these reservations as soon as you book your cruise. If you didn't get a spot, get to breakfast at the time of the event and snag a table close to the area they have sectioned off. Your kids will still see all of the guest stars!
Lunch and dinner if you miss your dining time is always available in The Windjammer.
Beverage Plan: Not necessary. You'd really have to drink all day, every day to make that worth the $ and you can bring 2 bottles of wine on board if you like.  We ordered cocktails when we wanted and don't really drink sodas, so everyone was happy. Lemonade and Tea are always available in The Windjammer
Specialty Dining: Take advantage of the specials that are offered during dinner service. We were offered only $10 per kid (our kids eat like adults) and my husband and I to eat plus a bottle of wine for $60. It was delicious and totally worth the money!
CARIBBEAN CRUISE PORTS OF CALL
---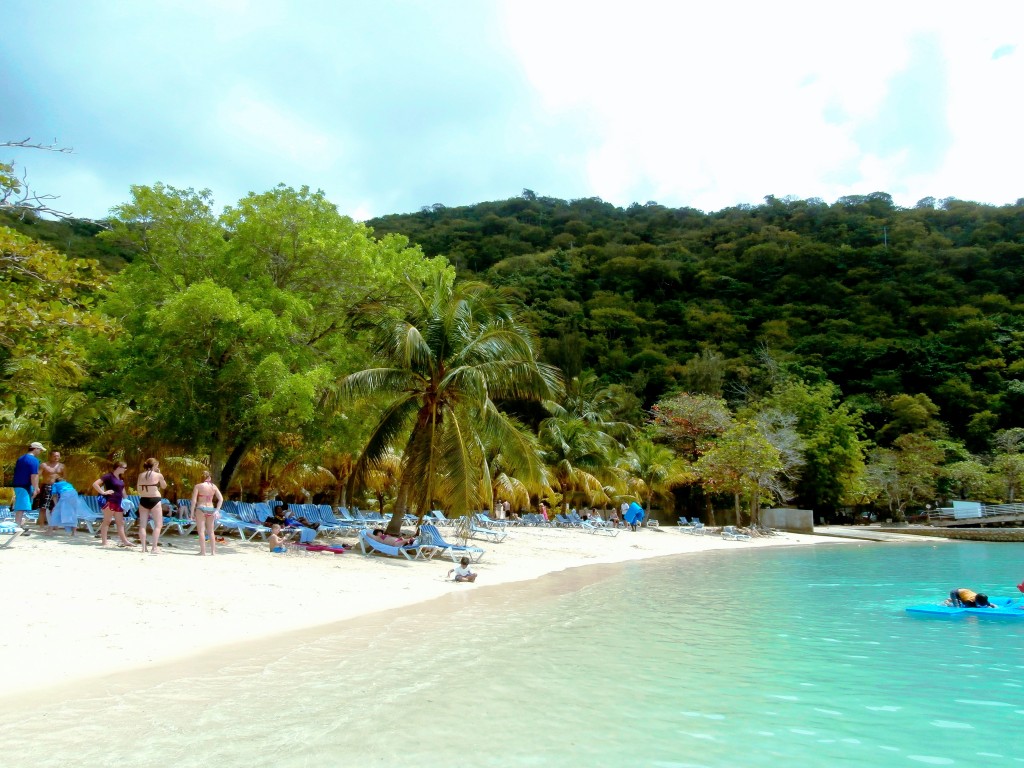 This is Royal Caribbean's Private Beach and the best thing to do is let this be your "Beach Day".
The ship provides a large lunch buffet under a big pavilion. Drinks are served by waiters strolling the beach. Good day for a fruity drink of the day special!
Extra cost for full access to the zipline/waterpark. We opted not to do this. That turned out to be a good decision since so many kids said the wait was too long.
Shopping: Look hard to find something unique and not the same as what's in every other booth (I bought one of my favorite pieces of art here).
WARNING: The vendors are quite pushy and will even put a bracelet on little kids when you're not looking to entice a sale. We never felt unsafe here but the constant sales pitch got uncomfortable after a while.
---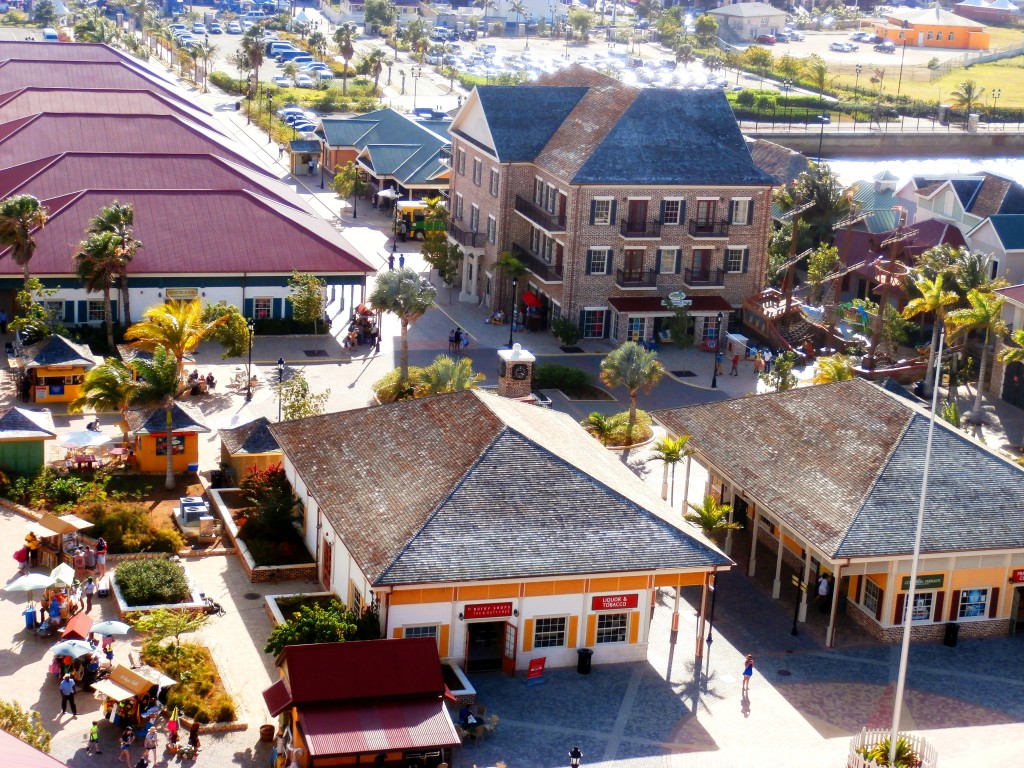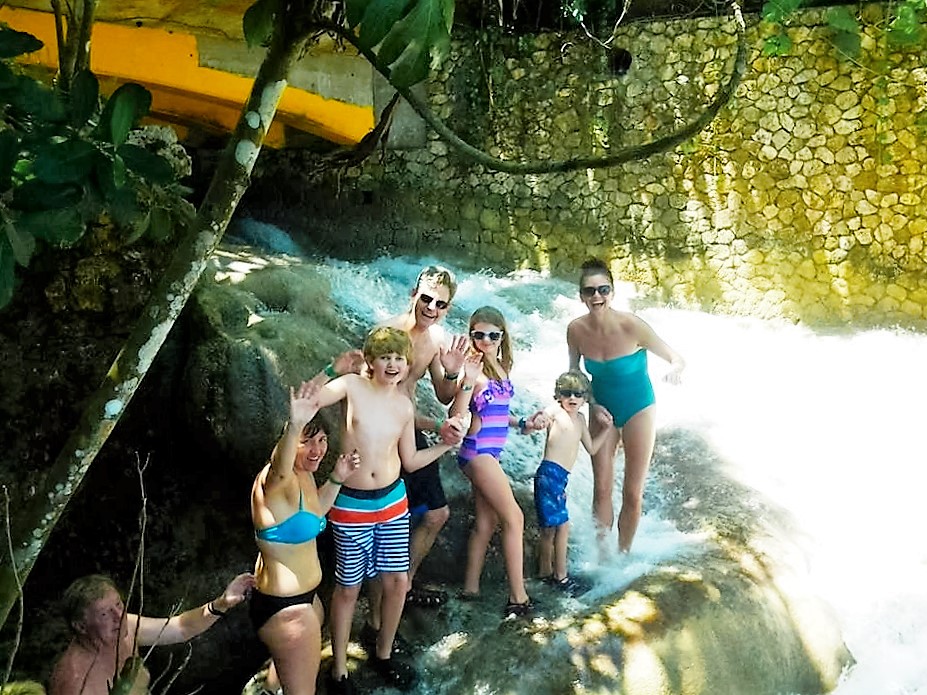 Dunn's River Falls, 600 ft hike up an amazing waterfall. My littlest kiddo is pretty light and the water is very strong, but the guides taking us up the falls had their eyes and hands securely on him the whole time. These guys are pros and very helpful! They also kept is super fun with hilarious team chants and songs.
Make sure to wear river shoes (you can rent some there if you need to but we brought our own) and have sunglass straps.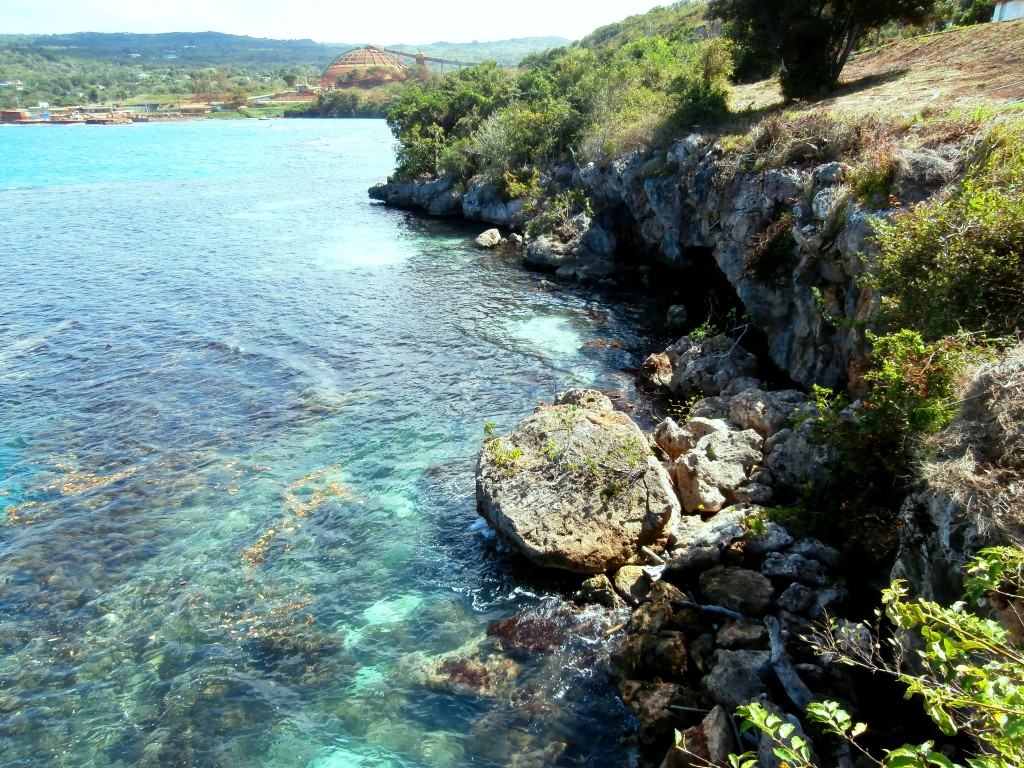 ---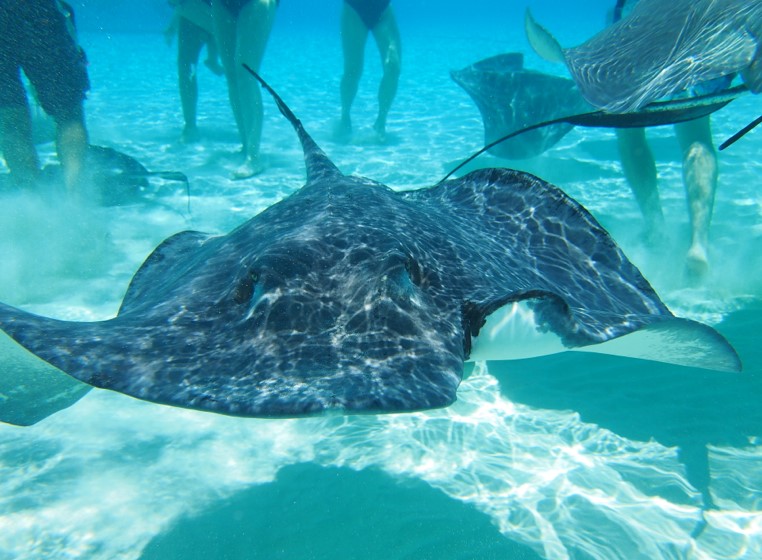 Wanna kiss a stingray? Sting Ray City is the best family-friendly cruise tour to go on when in George Town. Kids will go crazy when they get to feed, pet and even kiss (yep, you heard me) a stingray! In Stingray City (a sandbar that stingrays have realized is a great place to grab a free snack and have become very used to human interaction).
This port is a little bit funky with the time difference between ship time and port time zone. At first its a little alarming and you might worry about getting back in time, but the tour guides do this every day/all day. Take a breath and shop around for a bit until your tour leaves.
---
…OUR FAVORITE DAY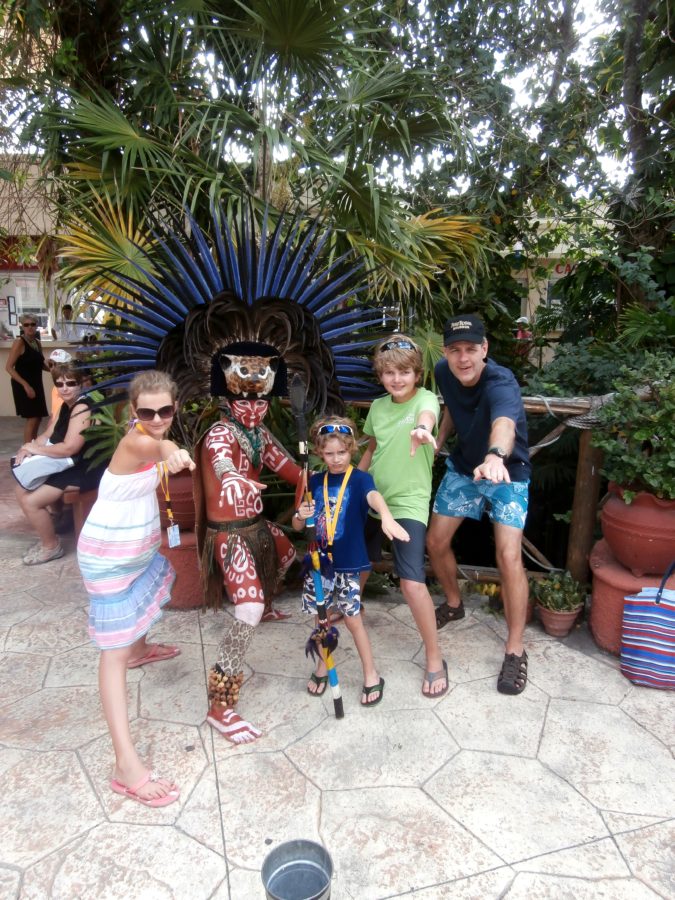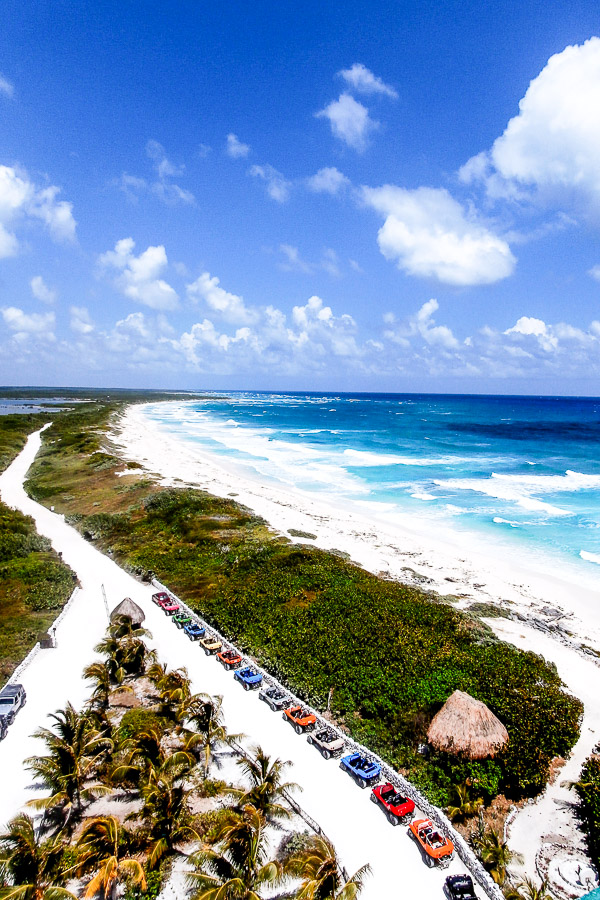 Active Adventures are the way to tackle this port. See excursions here
Punta Sur Ecological Park & Lighthouse
Private Jeep Tour
Guided Snorkel Adventure (our guide had a ziploc full of tortillas to get the fish to come straight to us)
Amazing lunch overlooking the ocean on hammocks
Mayan Ruins
Video from Punta Sur Lighthouse
---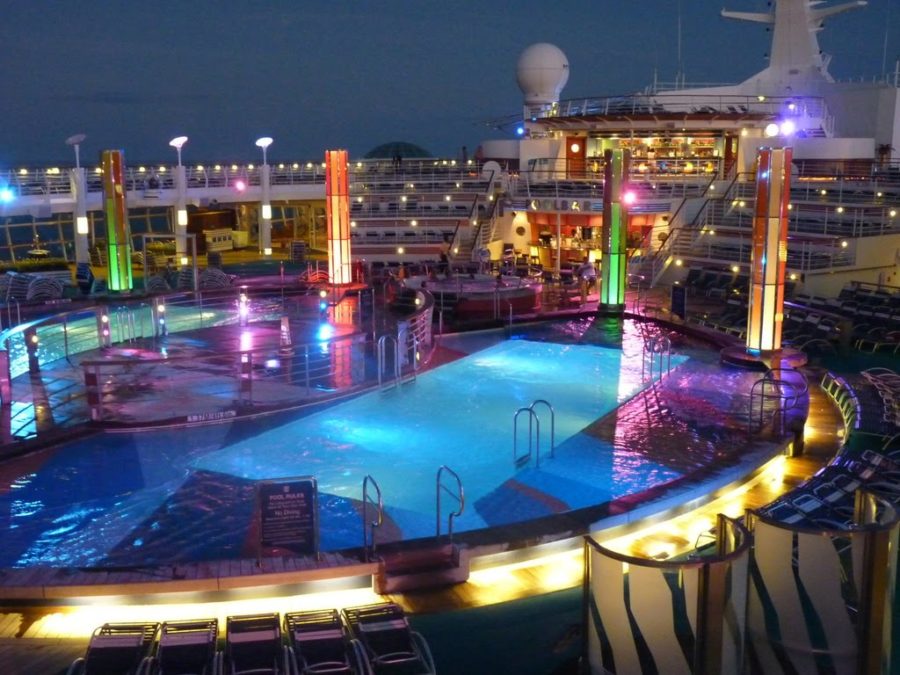 BACK ON THE SHIP: The rest of the cruise was spent ice skating, eating, rock climbing, hanging at the pool, going to shows, and just enjoying time together.
We loved this trip! It launched a need for our family to explore places together with culture, adventure, and excitement.