Cocktail Friday: Skinny Pina Colada
"Cocktail Friday" continues with a Skinny Pina Colada recipe that's beachy without filling you up or send you straight to the gym!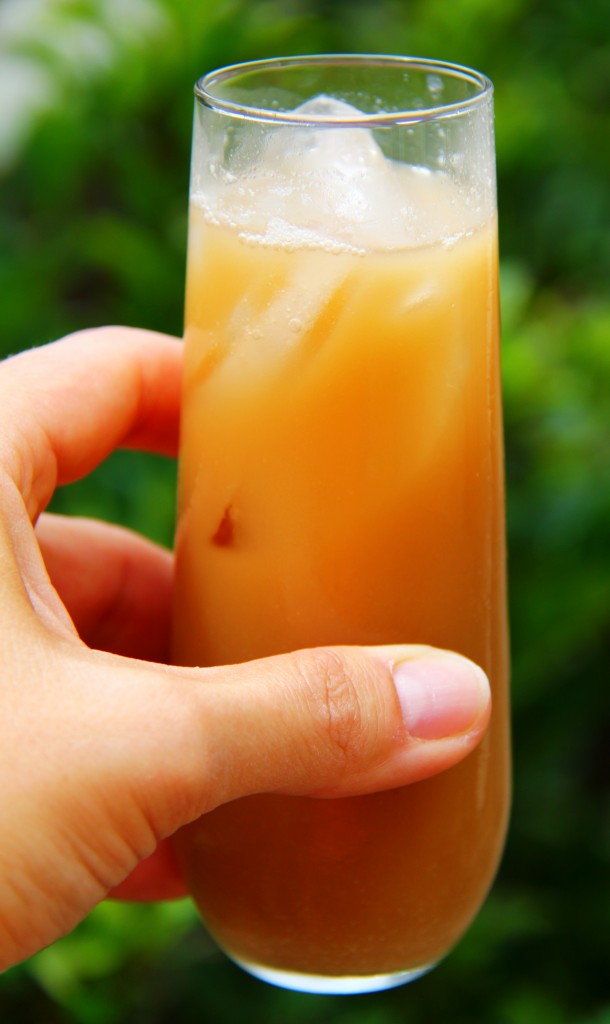 Oh, Honey! It has been a long, long summer! Are you thirsty? I am so sorry to leave you high and dry…salivating probably for a good, stiff drink. Well, no more! Cocktail Fridays are back and I'm so excited to start a new season of lovely libations, starting with a Skinny Pina Colada.
Over the summer, we took the kiddos to Hilton Head, SC. It was to be our one and only family trip (we usually head off for a month to hop around Louisiana to visit my family). I hadn't been to Hilton Head in many, many…oh so many years. We had such a fun time, but quickly realized that the kids needed oneday on the beach and a day off. Not to say they didn't want to be on the water, they just needed a break from the beach. We lucked out and found a resort with pool that sported a lazy river, full service grille, and a full bar (that's the part I loved…go figure?!?)
Feeling beachy…we are on vacation after all, I had a hankering for something tropical but I've grown past sweet frozen daiquiri-like drinks (all of Bourbon Street just gasped!). I just can't take that much sugar and by the time you add so much stuff to a cocktail, it kind of defeats the purpose (can I get an "AMEN"?). I don't need a 1200 calorie drink that I need to go on a long run after and am stuffed-full from drinking. I want something potent and refreshing and speaks "VACATION".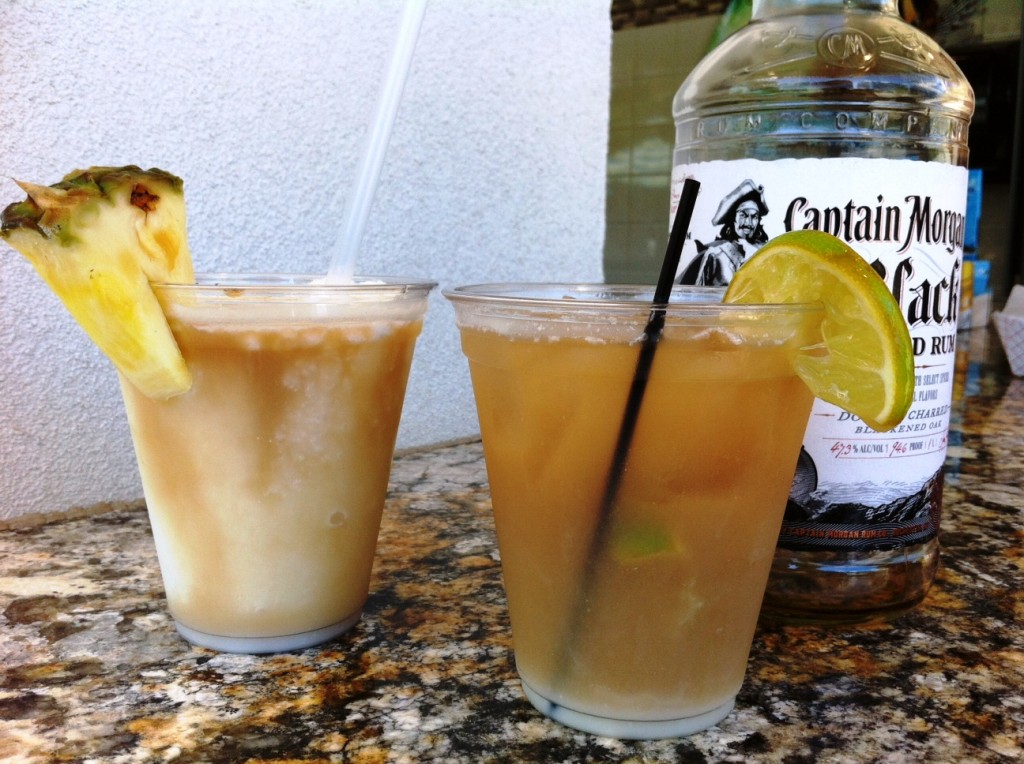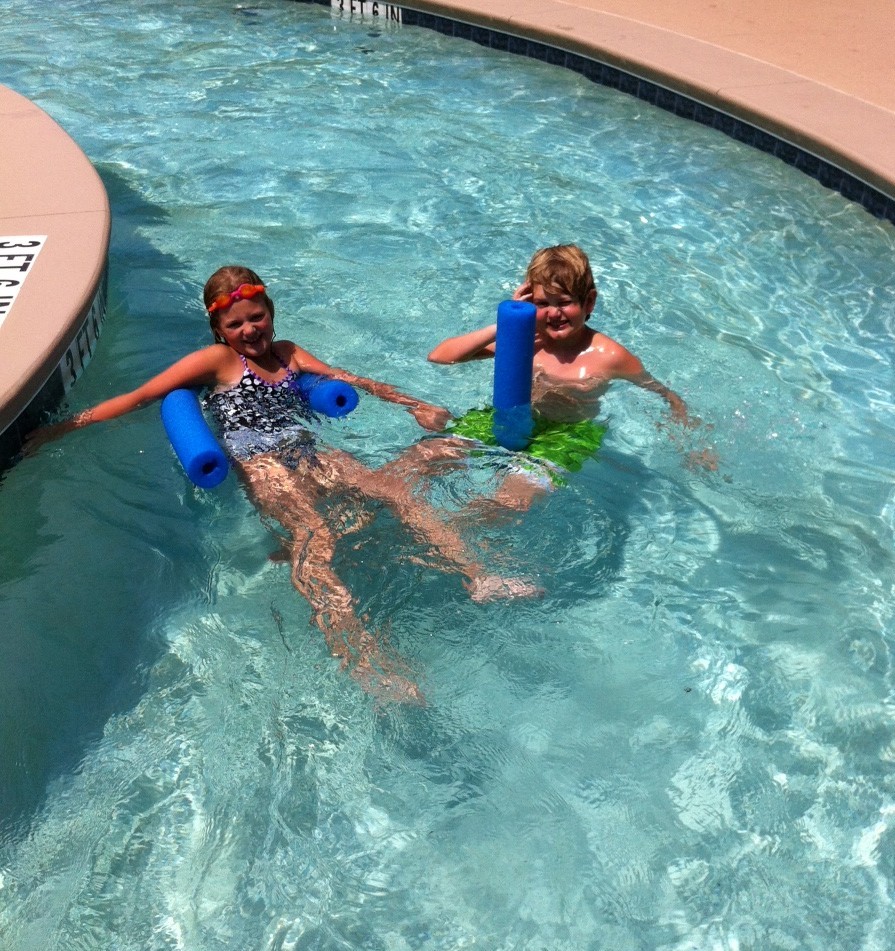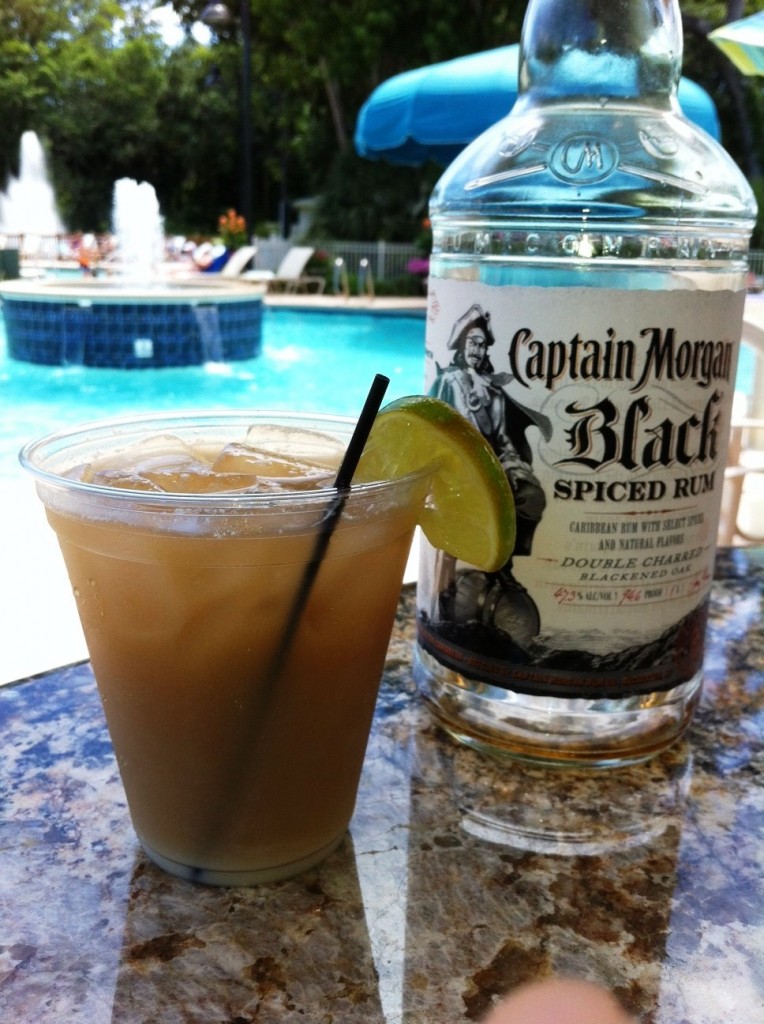 So then and there, right at the bar, with the sweet bartender going with the flow of me concocting a new version of the Pina Colada on the fly, I created an amazing Skinny Pina Colada! My hubby ordered a traditional one (see the difference above) while I fell in love with my "skinnier" version. Word soon spread throughout the lazy river and they had to make 3 runs to the liquor store to restock by the end of the afternoon! Not joking!
Something potent, refreshing, and speaks "VACATION".
Ingredients
2 ½ oz Captain Morgan Black
1 ½ oz Pineapple Juice
1 ½ oz club soda
2 tsp Cream of Coconut (I use Coco Real Brand in an easy squeeze bottle)
3 tsp lime juice (or ¼ large juicy lime)
Ice
Instructions
In a cocktail shaker (or a separate glass), mix together rum, pineapple juice, club soda, lime juice and cream of coconut. Pour over a glass of ice.
Notes
I believe in fewer more potent cocktails, just because I get full easily and for (not to sound too girly here) calorie sake. If you'd like to adjust how rock star kickin' this drink is: adjust the pineapple juice and club soda to 2 oz. Enjoy!
https://sumptuousliving.net/skinny-pina-colada/
Copyright @ Sumptuous Living