Cocktail Friday: The Classic White Sangria
The perfect cocktail for a big gathering can be made ahead and is bright, refreshing and will please everyone! The Classic White Sangria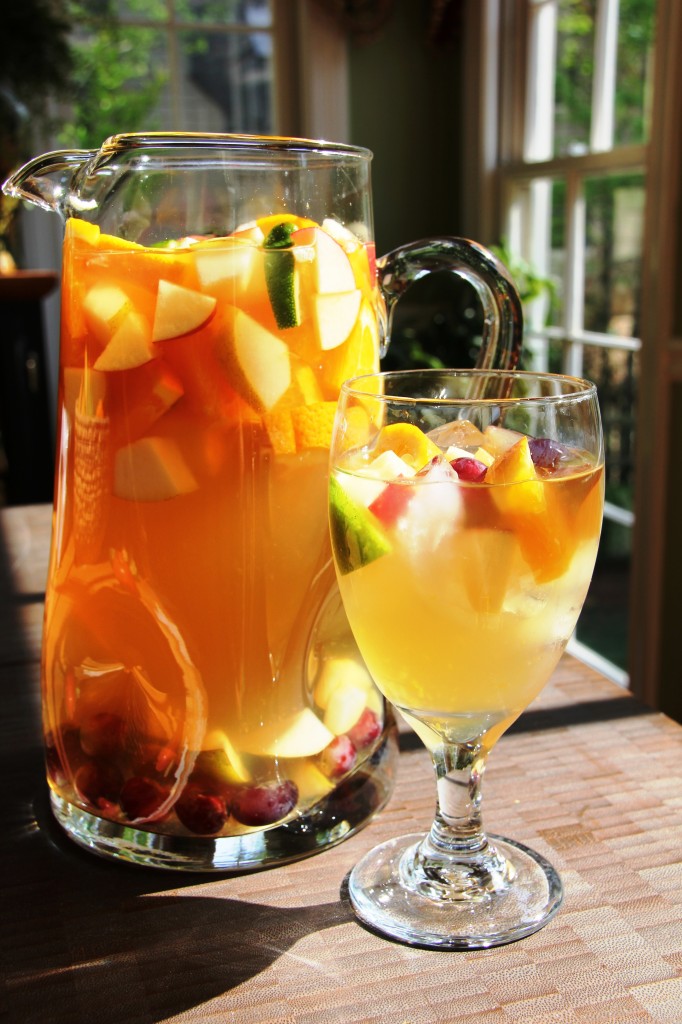 Good gracious has the weather been amazing! The sun has been shining non-stop, it seems like every flower took their vitamins today and we are starting spring break (amazing vacay post here)!! This is when all the mama's say…"Hooray"! Time off calls for a cookout with friends and family, which is just what we have planned this weekend. The perfect cocktail for a big gathering is one that can be made ahead and is as bright and fresh as the weather.
Exactly what inspired today's "Cocktail Friday" libation… The Classic White Sangria. YUM!! A pitcher packed full of fresh cut fruit, white wine, brandy, and triple sec chills overnight and comes together to make entertaining guests so easy. Read all about why Sangria MUST have hooch here. It goes with anything you could possibly serve, is light enough to drink all afternoon in the bright sunshine and will, without a doubt, suit anyone's taste buds.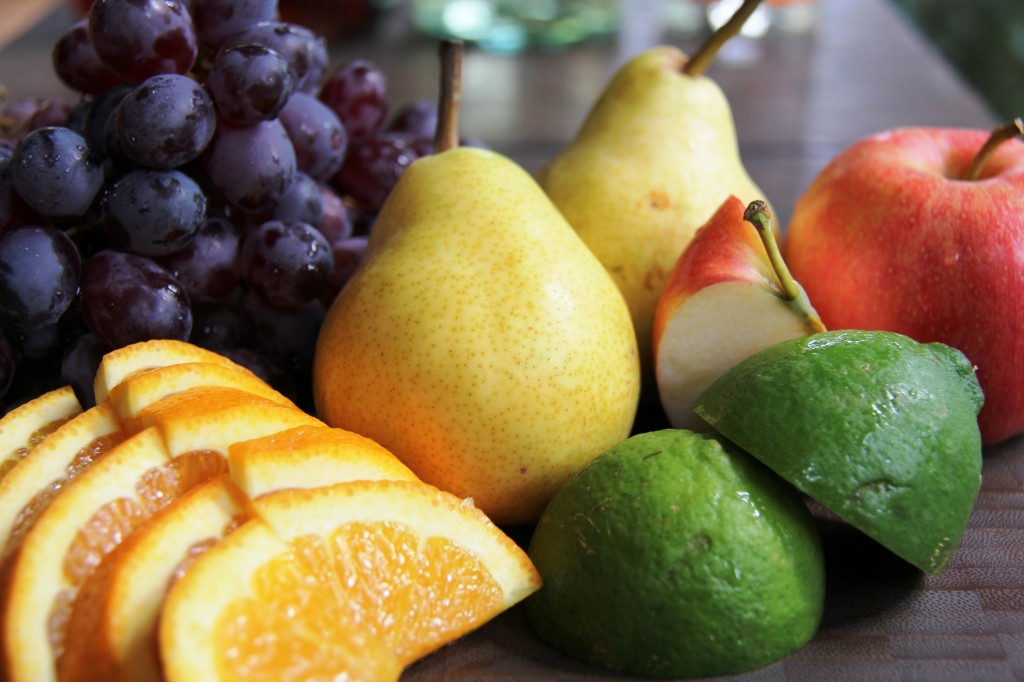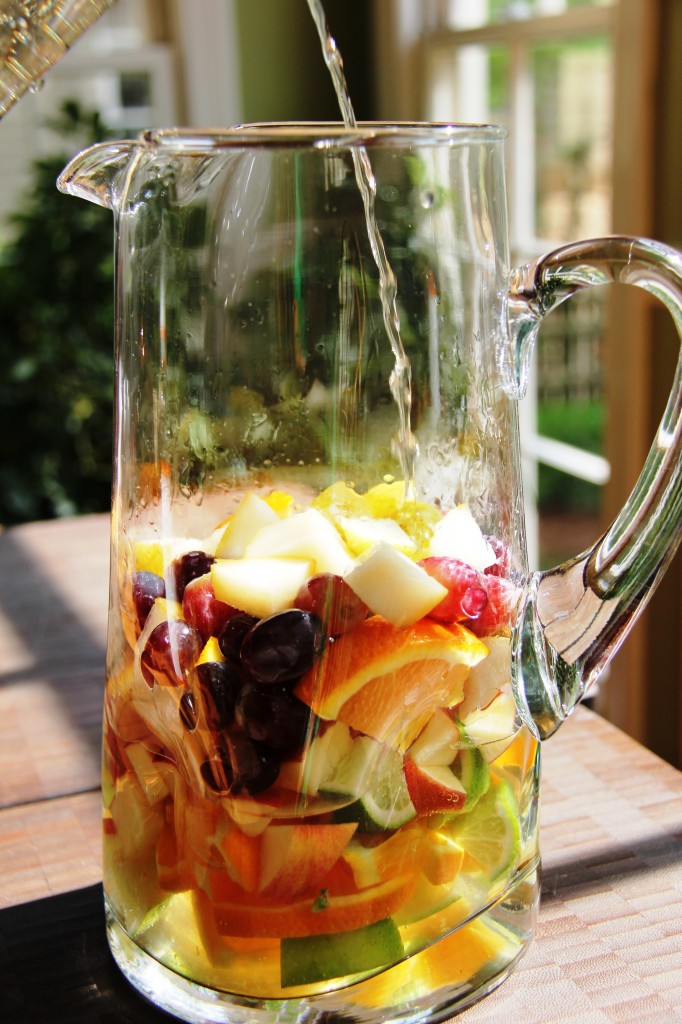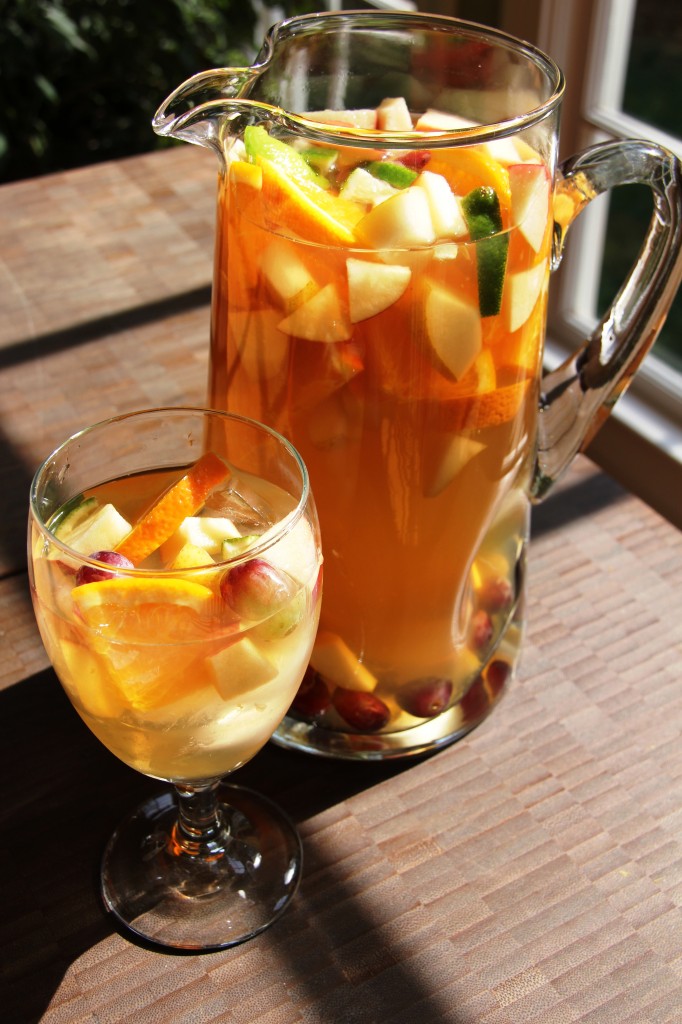 The perfect cocktail for a big gathering can be made ahead and is bright, refreshing and will please everyone!
Ingredients
3 cups white wine (Sauvignon Blanc preferably)
1 cup triple sec
½ cup brandy
1 cup apple cider
1 apple, cut into chunks
½ naval orange, cut into quarter slices
1 lime, cut into small slices
½ cup red grapes
1 pear, cut into chunks
Instructions
Mix all ingredients into a large pitcher, cover with plastic wrap and allow to chill overnight. Serve over ice.
https://sumptuousliving.net/classic-white-sangria/
Copyright @ Sumptuous Living