Cocktail Friday: Citrus White Wine Sangria
Get creative with Sangria! We blend white wine with citrus, juices, brandy and citrus vodka to make an incredibly refreshing and bright Citrus White Wine Sangria perfect for Spring and Summer!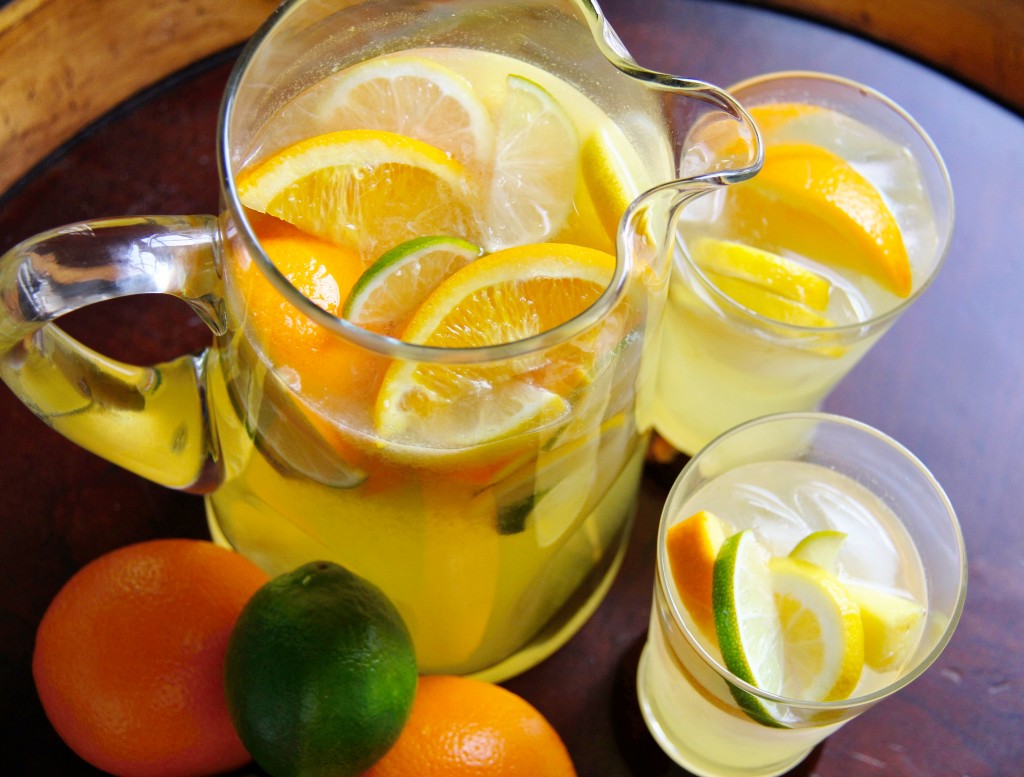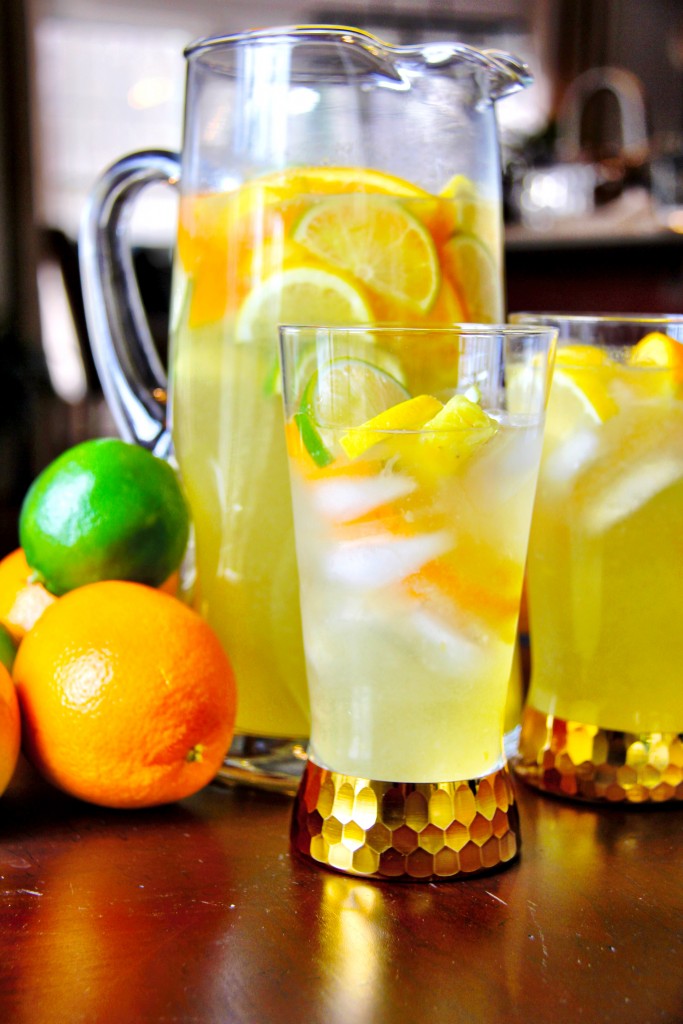 Sangria is an instant "Cocktail Win" when you're entertaining! It's a crowd favorite, can be made in advance, serve a crowd and you can get really creative with it. Perfect, Right? The sunny citrus makes for the perfect summertime treat. Especially if your hosting a cook-out, having a party, or hanging pool side. I love it because it's light and refreshing, but doesn't hold back when it comes to getting that perfect buzz. Plus, it's just pretty! The colors of this cocktail are just as vibrant as the flavor.
We have to go over one BIG Sangria Rule first…
It is NOT just fruit & wine. Nope. All Sangria has liquor in it. ALL! Typically it's Brandy or Cognac and a flavored liqueur like Triple Sec. But it MUST have hard booze in it to be a true Sangria.
Get creative! Here's some great variations of Sangria:
White Wine Peach Sangria (Pinot Grigio, Peaches, Lemon, Peach Nectar, Peach Schnapps, Brandy)
Traditional Red Sangria (Cabernet, Triple Sec, Brandy, Pom Juice, Apples, Grapes, Lemons)
So throw a party or Girl's Night, Make a batch of White Wine Citrus Sangria, and send us a pic of your party! #sumptuousliving
White Wine Citrus Sangria
Perfect for Spring and Summer!
Ingredients
2 (750ml) bottles dry white wine (Sauvignon Blanc preferably)
1 ½ cup triple sec
¾ cup brandy
¾ cup Citron Vodka
1 cup pineapple juice
½ cup lemon juice
½ cup lime juice
1 naval orange, cut into quarter slices
1 lime, cut into small slices
1 lemon, cut into slices
1 cup pineapple chunks
Instructions
Mix all ingredients into a large pitcher and allow to chill 3 hours or overnight. Serve over ice.
https://sumptuousliving.net/white-wine-sangria/
Copyright @ Sumptuous Living