Brunchtime! Cherry Amaretto Bellini
Perfect for brunch or any holiday gathering, this deliciously rosy Amaretto Bellini combines dark cherries, Amaretto and Pink Champagne.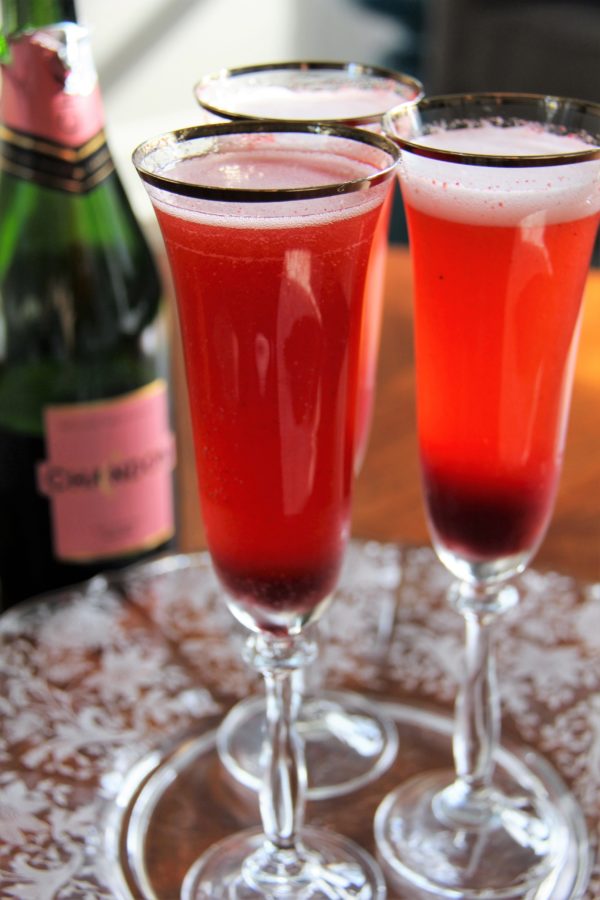 CHERRY AMARETTO BELLINI
The most versatile cocktail is one you can serve at any hour of the day or for virtually any occasion. A Bellini is a smooth fruit mixture served with champagne or sparkling wine. Somewhat like a mimosa, but a bit richer and more flavorful.
Bellini's can be flavored with fun liqueurs that highlight the fruit you're using. Cherries go great with Amaretto and pretty much everything goes great with champagne. Feel free to substitute Prosecco or Cava but don't swap the Champagne for Asti Spumanti (way too carbonated).
Today's Cherry Amaretto Bellini is perfect for Thanksgiving, Holiday Cocktail Parties, Christmas, Wedding Showers and Brunch. It looks as festive as a sparkly dress but I would have no issues sipping it in my PJs y'all. Don't judge.
HOW TO MAKE AN AMARETTO BELLINI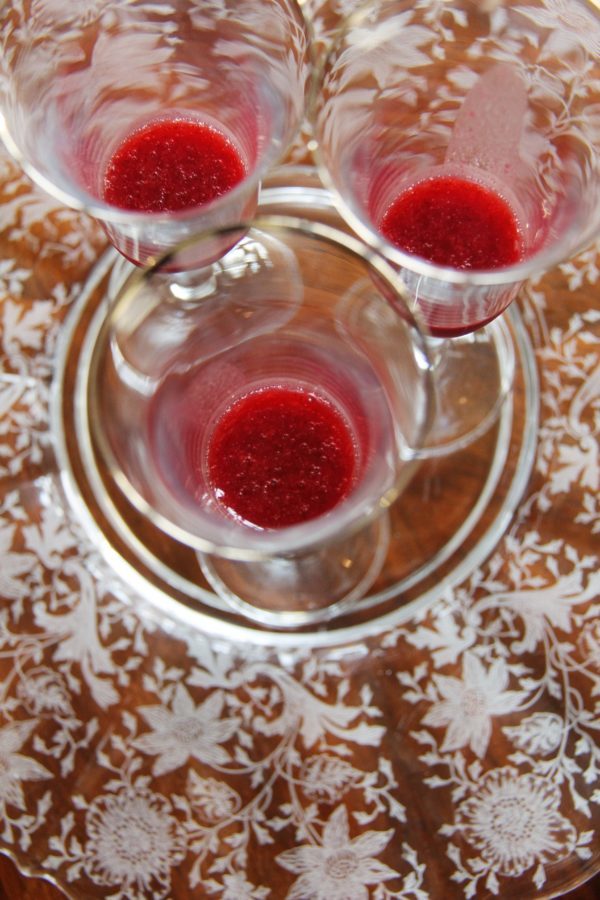 Frozen dark cherries are blended smooth with Amaretto and fill champagne flutes 1/3 of the way full.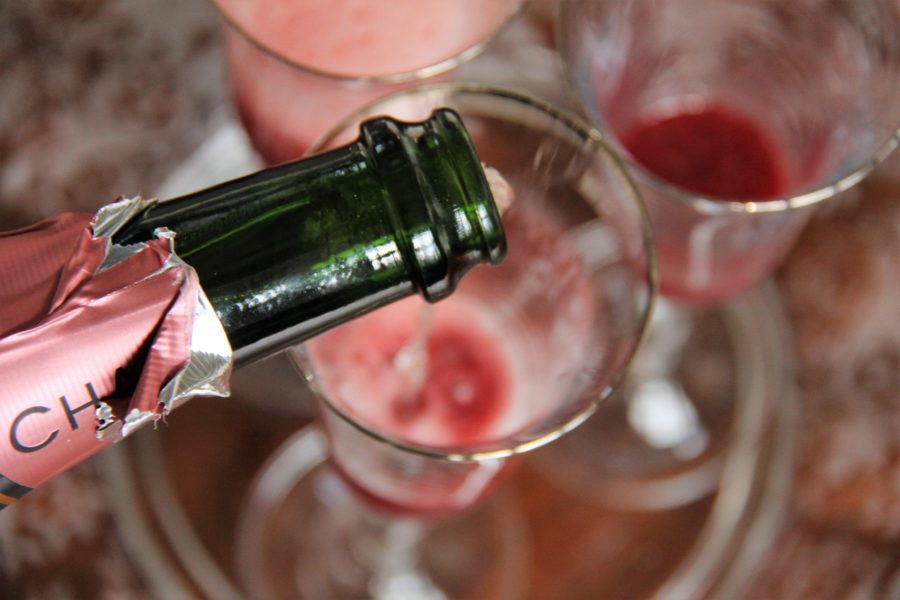 Top with Pink Champagne (pour slowly and let bubbles settle, then pour again until full).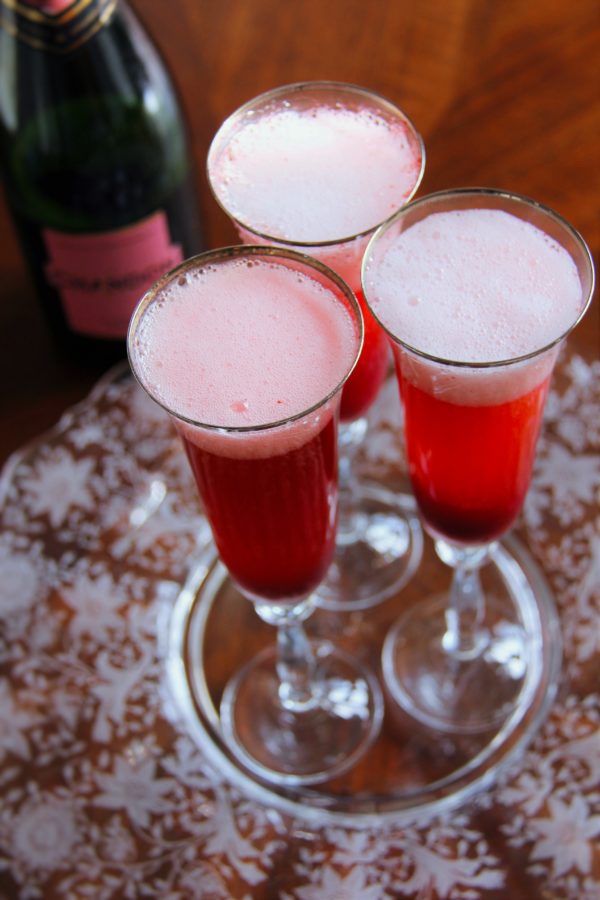 Perfect for Thanksgiving, Holiday Cocktail Parties, Christmas, and Brunch and looks as festive as a sparkly dress.
Ingredients
1 cup Frozen Cherries
1/2 cup Amaretto
Pink Champagne
Instructions
Blend frozen cherries and Amaretto in blender until smooth.
Fill champagne flute 1/3 full with cherry mixture.
Top with pink champagne.
https://sumptuousliving.net/amaretto-bellini/
Copyright @ Sumptuous Living