Our Top Easy Valentines Dessert
We're sharing one of my very favorite spoonfuls! Our #1 Easy Valentines Dessert and the most sinfully delicious!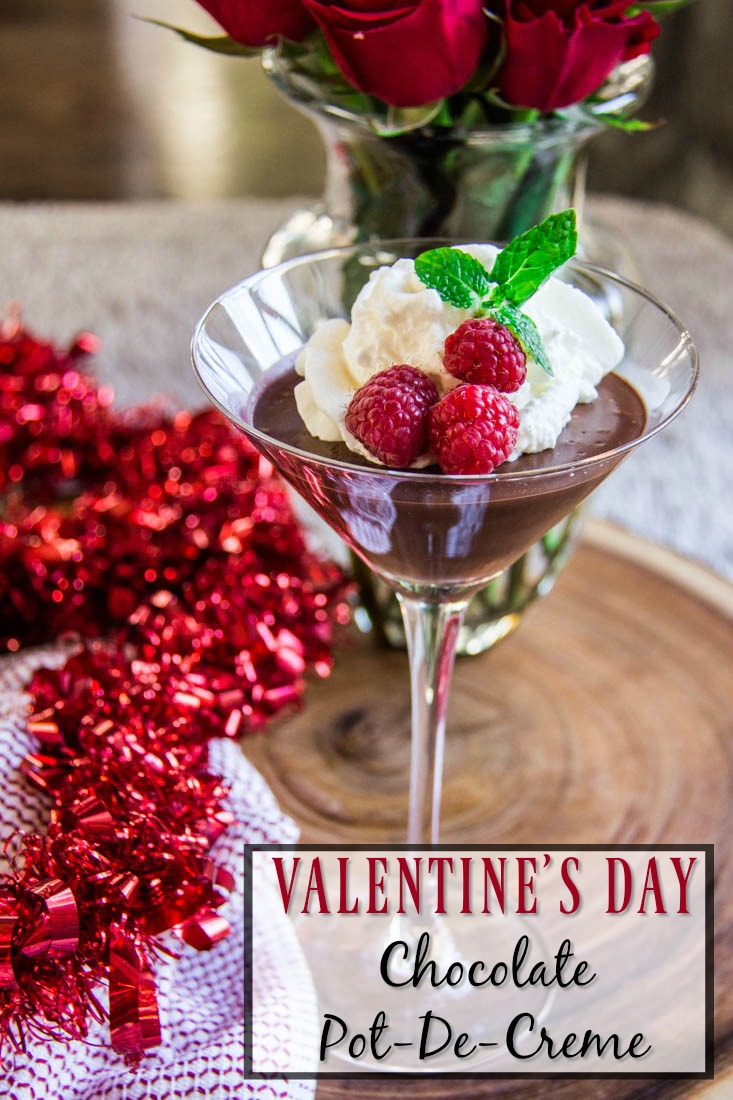 Imagine you and your significant other are enjoying a romantic evening together at home. Candles flickering, music playing, all while sharing a delicious dinner and amazing cocktails – love is definitely in the air. The only thing missing from this setting? The perfect Valentine's Day dessert. And what's the first tasty treat that comes to mind when we think Valentine's Day? Chocolate!
I love this dessert! Despite not having a sweet tooth, I love love love this one. Chocolate Pots De Creme is like an adult's version of chocolate pudding and is truly our Top Easy Valentines Dessert! It's rich in flavor, and overall it's just a sweet and romantic little treat that adds the perfect touch to the end of a beautiful Valentine's Day dinner. It's simple, quick and delicious – and it gives us ideal amount of chocolaty goodness we crave on Valentine's Day. Forget a box of artificial chocolate hearts! This is the way to go.
How many dessert recipes do you have that are made in less than 5 minutes, require only a few ingredients, are no fail and entirely NO-COOK? I know, I'm a genius!
This recipe is the last of our Valentine's series we're sharing with my galpal and fellow blogger, Erica Key of Eating with Erica. She and I created His & Hers Cocktails, the Most Romantic Appetizer and this easy recipe of chocolate love! It's made entirely in a high power blender (get a great one here) in less than 2 minutes and when served in a sexy martini glass, it instantly sets the mood for romance!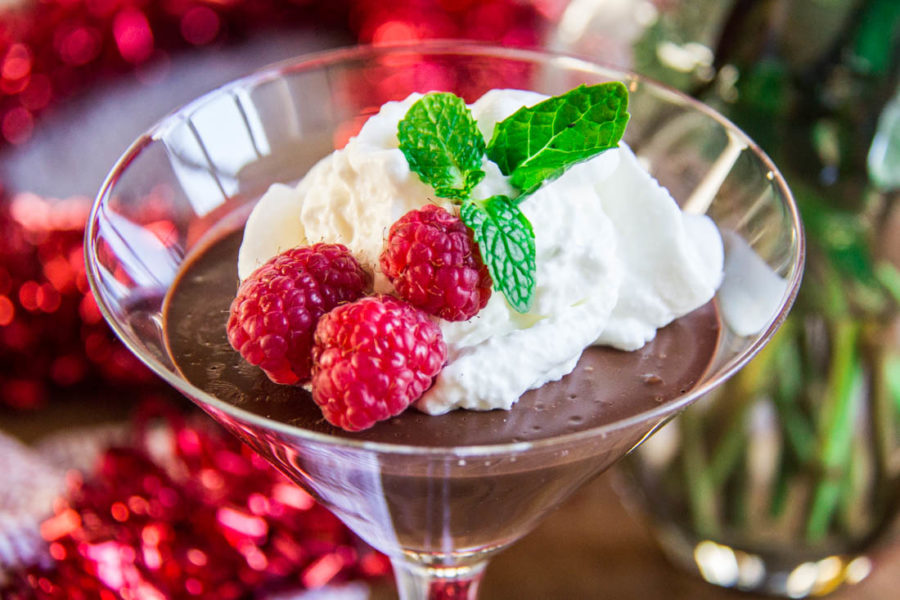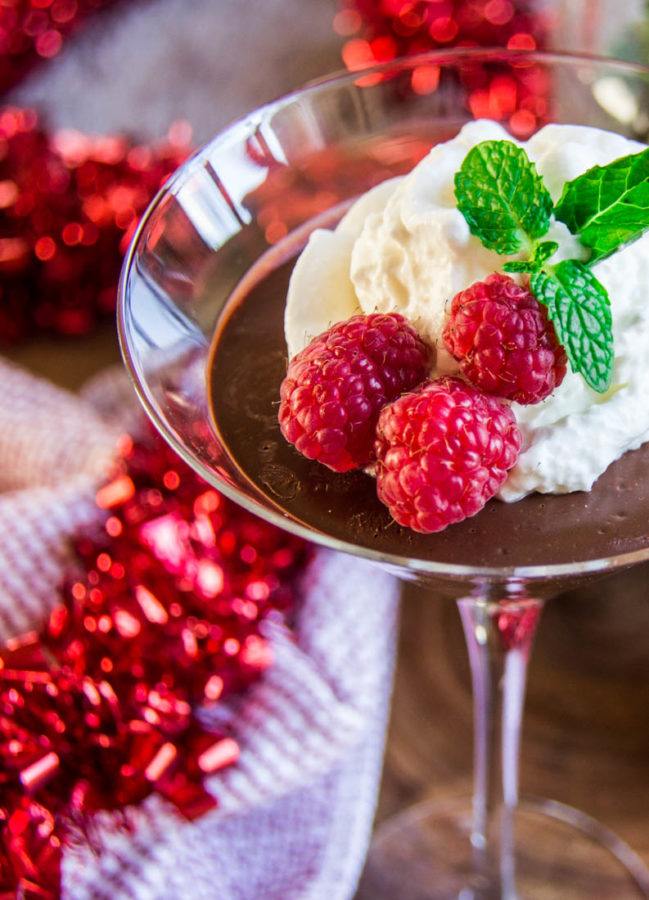 Looking for where to eat in Atlanta? Check out Eating with Erica's Hot List here!
Big Big Thanks to The Cook's Warehouse for the use of their kitchen! Give the best Valentine's Gift with a date night cooking class! Click here for their huge class schedule of every kind of class you could think of.
Ingredients
2 cups dark chocolate chips
4 eggs at room temp
3 tbs. brandy, divided
pinch of salt
8 oz. very hot strong coffee
1 cup heavy cream
1 tsp sugar
Instructions
In a blender, place the chocolate, eggs, 2 tbs. brandy and salt in the blender. Pulse well to break up the chocolate. Then turn the blender on to run and slowly pour in the hot coffee (coffee must be hot here). Continue blending until mixture is thick and creamy smooth. Pour into small martini glasses or mason jars. Place in the fridge to cool (I place all my glasses onto one tray for easier transport). Meanwhile whip the cream with sugar and remaining 1 tbs. brandy until you have stiff peaks. Top on chocolate crème.
https://sumptuousliving.net/easy-valentines-dessert/
Copyright @ Sumptuous Living
CREATED BY LIFESTYLE EXPERT MANDY LANDEFELD. READ MORE ABOUT MANDY HERE