One Recipe, Three Uses! Brussels Sprouts Potato Latkes
Love recipes that can work as an appetizer, breakfast, or a side dish and be healthy at the same time? I sure do! Brussels Sprouts Potato Latkes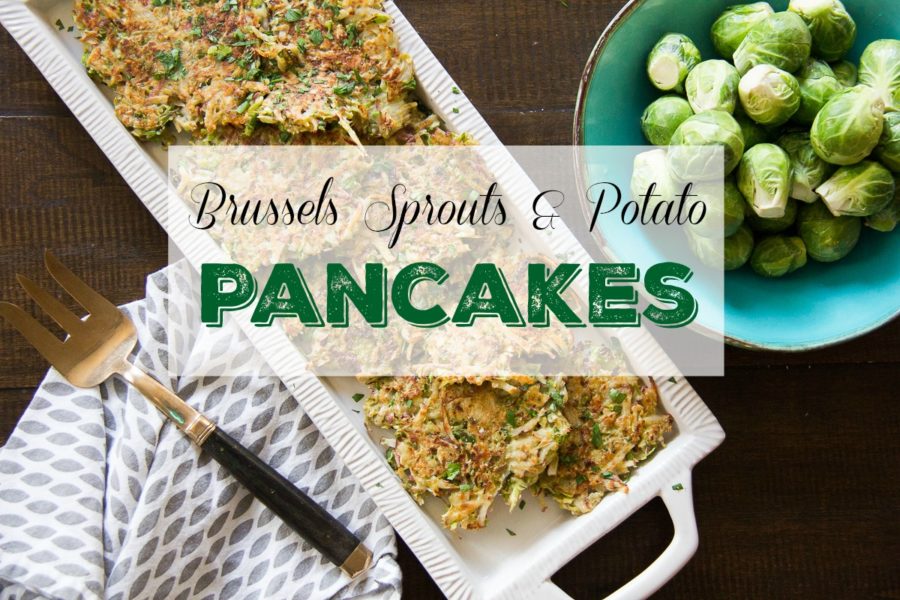 Let's give a big fat Ho Ho Ho welcome to the Holidays! Days of too many commitments, class parties, cookie swaps, gift shopping, gift wrapping, gift stressing and making sure to be the world's best hostess… we're not even going to chat about the daily movement of that stupid ELF! It's madness.
So any recipe (especially a veggie packed, healthy one) that you can make once and then reinvent 3 ways is a life saver. Plus prep that only takes minutes is even better!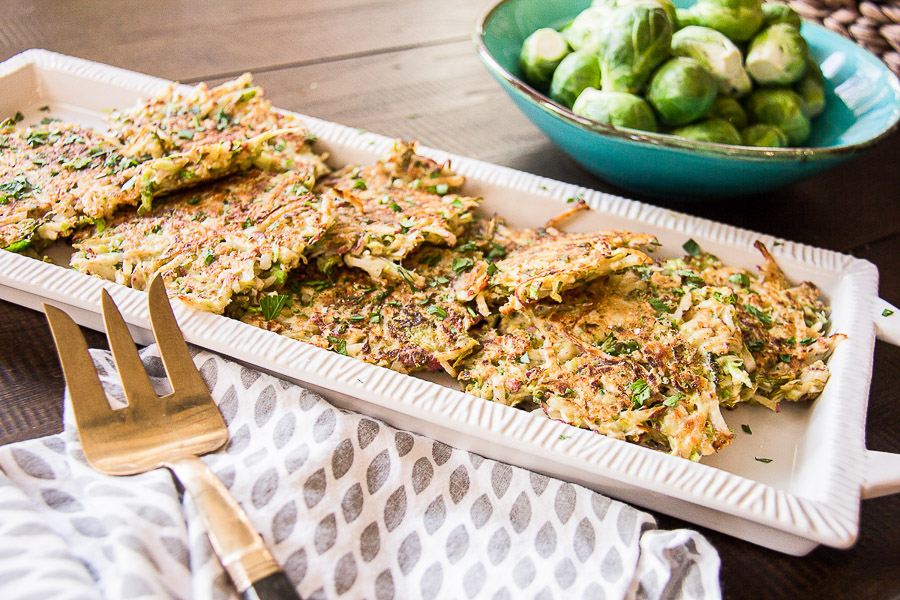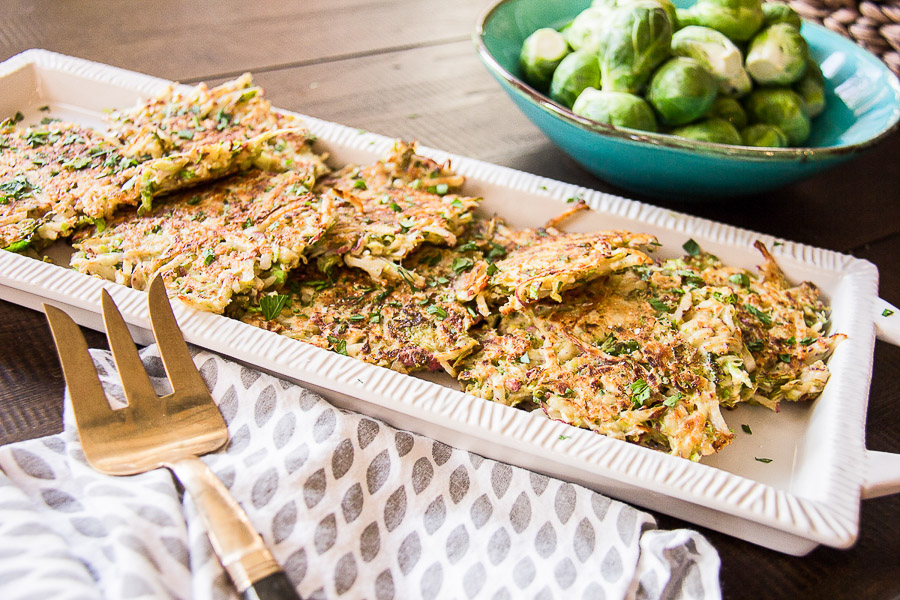 These Brussels Sprouts Potato Latkes made with my new Veggie Bullet are a breeze and can be a great side dish with your favorite Pot Roast or Braised Chicken, breakfast with a gorgeous fried egg and sriracha, or a super delish appetizer with some smoked salmon and chive sour cream.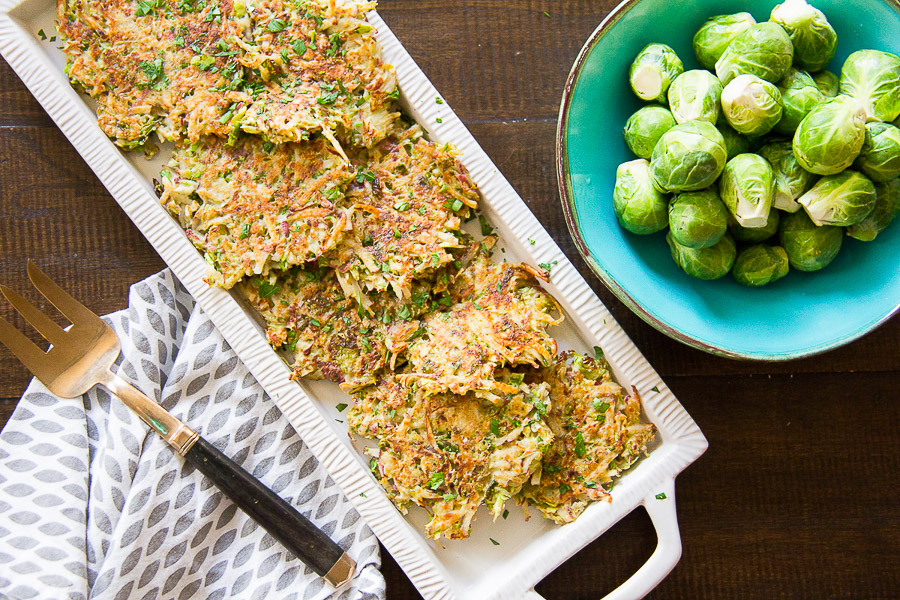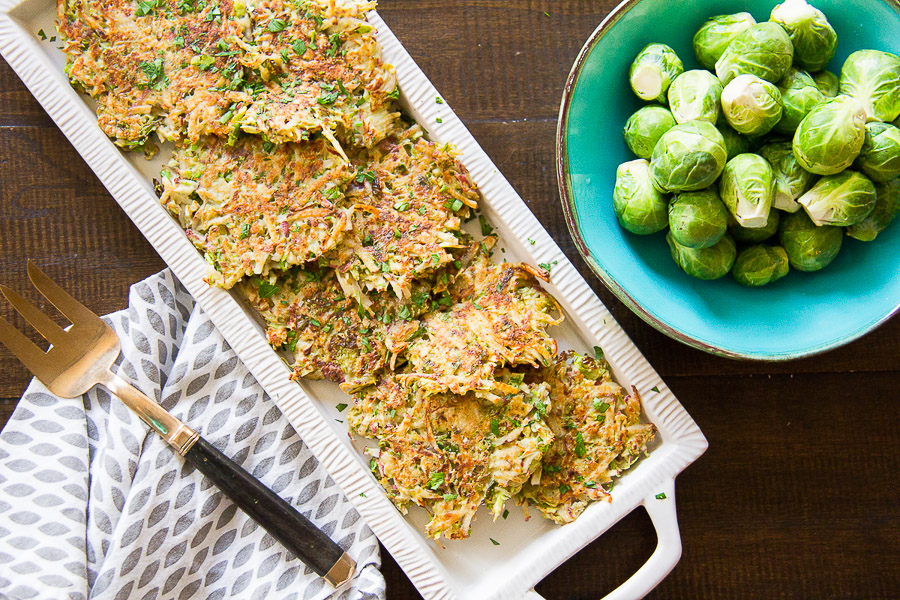 Brussels Sprouts and potatoes are amazing together. Whether you call them pancakes or latkes, one batch of these babies and you're a kitchen goddess all week! Brussels Sprouts are literally my oldest son's favorite veggie and I love finding new ways to cook with them. They're great roasted with bacon, in a killer coleslaw (like this one), or in a hash.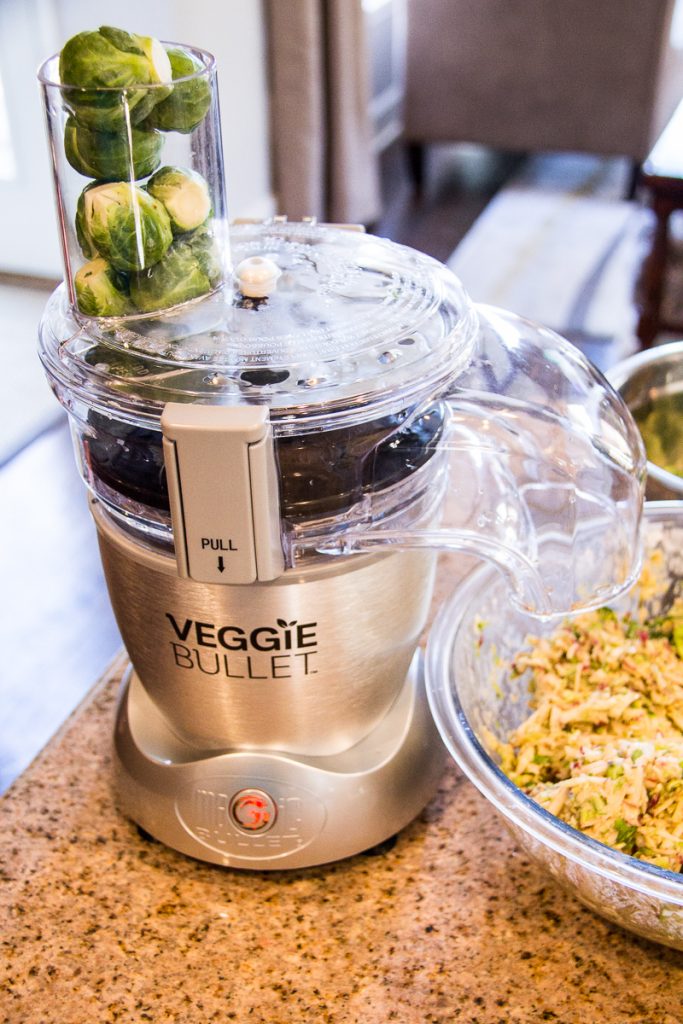 Let's talk about my new gizmo. We all know I'm a big knife, big cutting board kinda gal. I'm not too big on gadgets in the kitchen, especially when they can only be used for a single task. If I'm going to give precious cabinet space in my kitchen, you better own your keep.
Powerful, easy to clean, affordable, multi-tasking, and easy to assemble. This Veggie Bullet is a ROCKSTAR! It spiralizes, shreds, slices, does the laundry, drives the kids to soccer… all with one push of a button. The thing I love most is the chute that rapidly delivers your prep work straight into the bowl you're working with.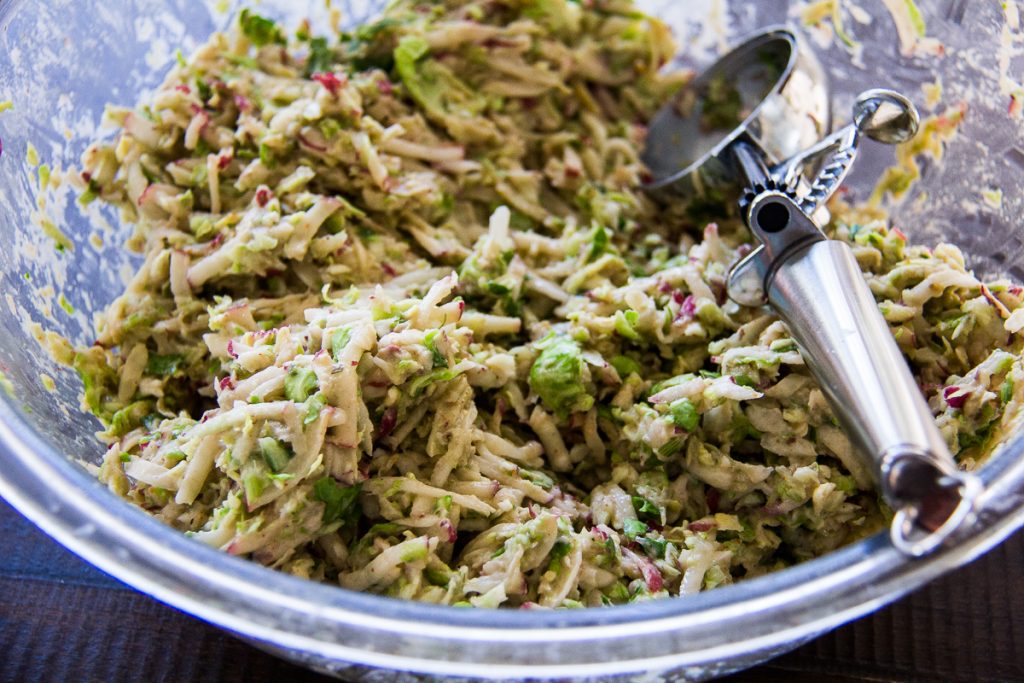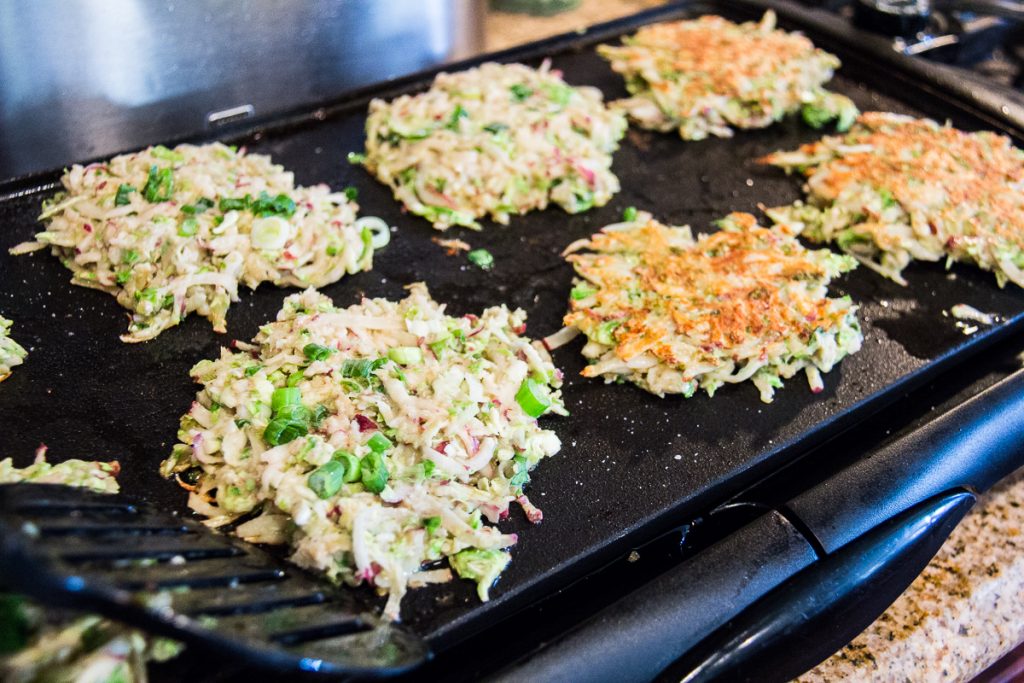 It's so fast! For more shredded goodness recipes, check out my One Bowl Carrot Cake Muffins, they're breakfast on-the-go bliss!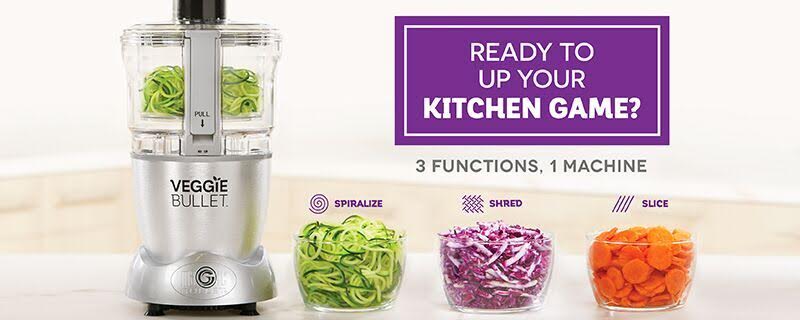 Brussels Sprouts & Potato Pancakes

Ingredients

3 cups Shredded Brussels Sprouts
3 cups Shredded Potatoes
2 Large Eggs (beaten)
1/2 cup All-Purpose Flour
1/2 tablespoon Creole or Cajun Seasoning ((Like Tony Chacheres))
1/2 tablespoon Kosher Salt
1/4 cup Chopped Green Onions
1/4 cup Chopped Flat Leaf Parsley
1 tablespoon Lemon Zest
Vegetable or Canola Oil

Instructions

Heat griddle to 350 degrees. Lightly oil pan.
Mix ingredients in large bowl.
Scoop pancake mixture with a large ice cream scoop (smaller for appetizers) onto hot griddle. Press pancake down with back of scoop to flatten.
Cook for 3-4 minutes per side or until golden brown. Season with kosher salt while still warm.
Serve as a side dish, with fried eggs for breakfast, or as a small pancake under smoked salmon and sour cream as an appetizer.

https://sumptuousliving.net/brussels-sprouts-potato-latkes/

Copyright @ Sumptuous Living
Pin Me….
"This post is brought to you by Veggie Bullet. All content, recipes, opinions and words are my own. Thanks for supporting the sponsors that allow me to create new and special content like this for Sumptuous Living"