Brussels Sprouts & Fennel Slaw
Prepare for Labor Day with this fresh brussels sprouts slaw, a perfect grilling companion.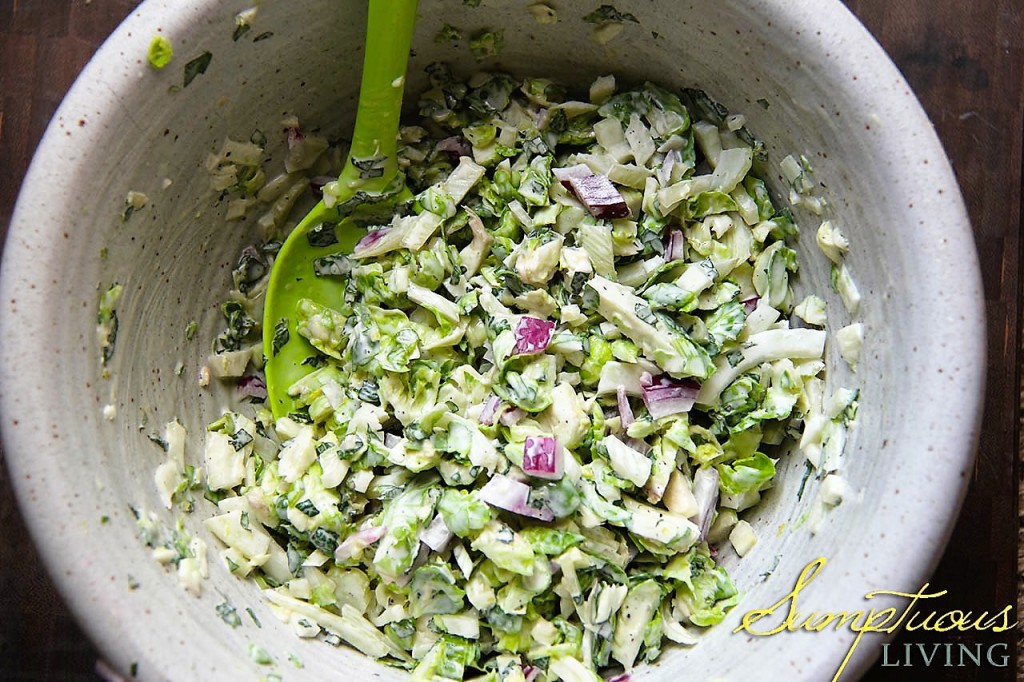 Labor Day is coming up! Whatever you want to call it… last official party weekend, grilling day, picnic time of the summer. BOO! As we wind down the summer, it got me thinking about new ways to do picnic and BBQ classic side dishes. Asked to bring something to a get together? Want something everyone will be talking about? Here's a new take on coleslaw that's super healthy and fresh and comes with bit of ZING!
This slaw uses shaved/shredded Brussels Sprouts. I buy mine at Trader Joe's (you can find them HERE) as a time saver but you can also shred your own using a food processor or just cut them thin with a sharp knife. Added to that is sliced and chopped fresh Fennel. Fennel has a slightly licorice flavor and aroma but when sliced thin and used in salads it adds a freshness and brightness to a dish. Doesn't taste like licorice at all that way. So yummy!
I add fresh herbs to the veggies. Mint and Basil leaves are chopped and tossed into the slaw. Then I make a fresh coleslaw dressing. Fairly standard recipe but with yet another pop of flavor with added lemon zest and juice. Usually I would use apple cider vinegar in a slaw dressing but with these flavors, white wine vinegar works best. Found at any market, it can be Pinot Grigio, Champagne, or simple White Wine vinegar. Anything works.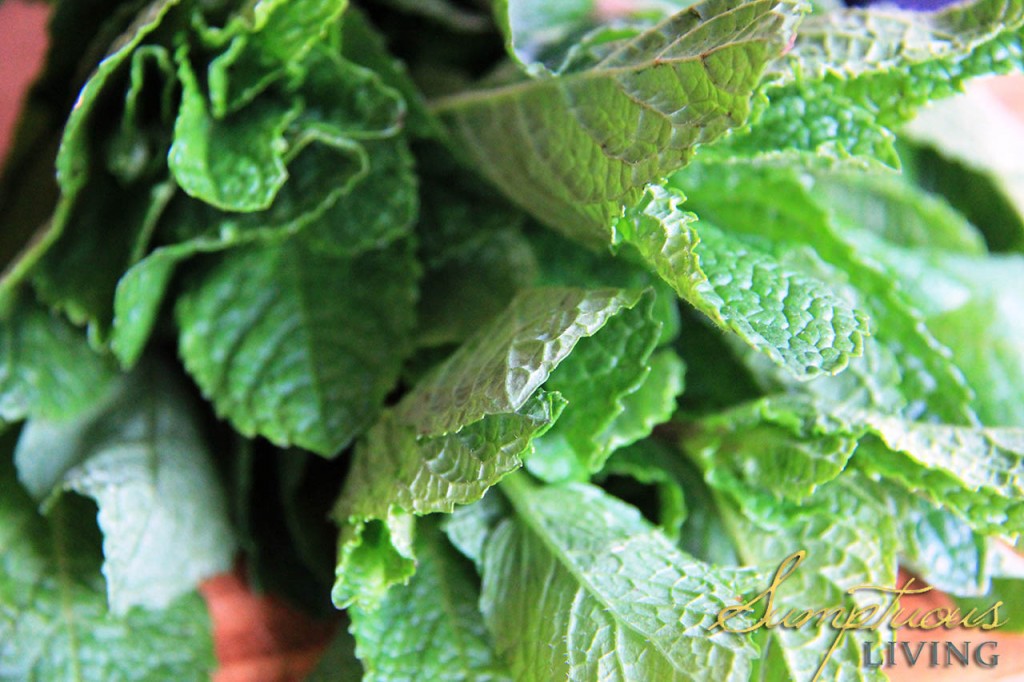 After you whisk the dressing, gently toss it in the slaw and chill until ready to eat. It's so bright and crisp. Because the brussels and the fennel are tougher than standard cabbage based slaw mix, this lovely slaw won't get soggy. Which means yummy leftovers! YAY! And the added lemon juice to the dressing means it doesn't turn brown either. Which means still pretty, yummy leftovers! DOUBLE YAY!
Other fun recipes for parties, BBQ's, and picnics are 10 Minute Fried Chicken Chinese Noodle Salad, Gorgonzola Chicken Burgers with Caramelized Onions, and Fried Chicken Orzo Salad.
Be the life of the party…Bring a cocktail too! Our Blissful Afternoon, Pomegranate Madras, or White Sangria are delicious and easy to make a pitcher of.
Happy Labor Day Lovies!
It's a bright and crisp slaw mix that won't get soggy!
Ingredients
1/4 cup Mint (chopped)
1/4 cup Basil (chopped)
3 cups Brussels Sprouts (shredded)
1 Fennel Bulb (sliced thin and chopped)
Dressing

2 tablespoons Lemon juice
1 teaspoon Lemon zest
1 tablespoon Sugar
2 tablespoons White wine vinegar
1/2 cup Mayonnaise
1 teaspoon Kosher salt
1/2 teaspoon Freshly ground black pepper
Instructions
In a large bowl, mix together brussels, fennel, and herbs.
In a separate bowl, whisk together dressing ingredients.
Add to coleslaw and toss gently.
Taste for seasoning and adjust if necessary.
Chill until ready to serve.
https://sumptuousliving.net/brussels-sprouts-slaw/
Copyright @ Sumptuous Living