Whole Grain Cinnamon Nut Waffles
Healthy and delicious, these waffles will keep bellies satisfied and faces smiling all day long. Freezer friendly for quick breakfast during the week too!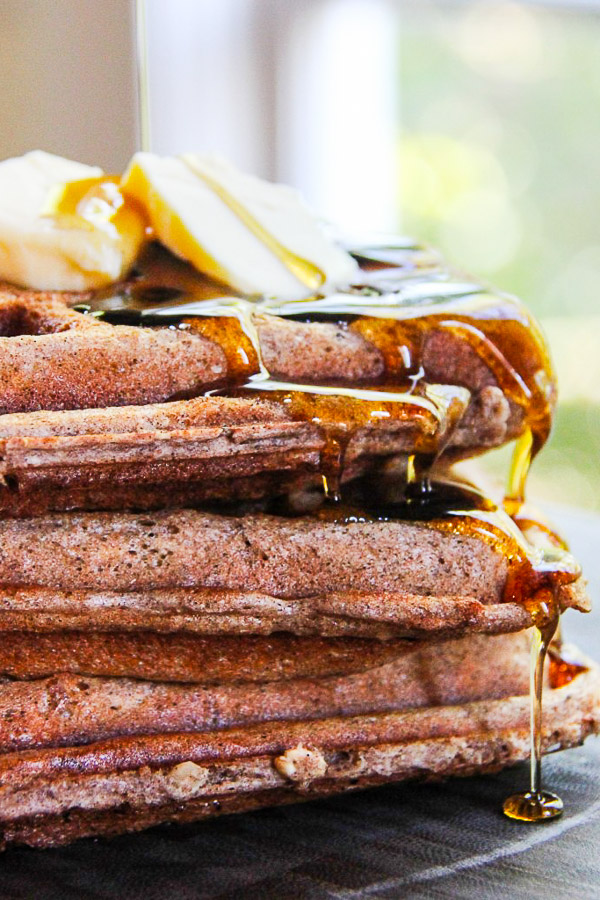 It's Sunday and my kiddos are hungry for breakfast! During the weekend, I do my best to make hearty breakfasts but also give myself a huge advantage for the upcoming week. I've said this before, if you're making something that takes more than 20 minutes, MAKE EXTRA TO FREEZE!!! That goes for breakfast goods too like biscuits, cinnamon rolls, pancakes, and…drumroll…Waffles (give it up, you knew where I was going with this, smarty pants!).
No matter what flavor: banana-nut (any banana too ripe to eat goes into a freezer bag in the freezer), pumpkin chocolate chip, or today's cinnamon nut, waffles are great buds with the freezer. Hello? Ever heard of Eggo? But these are so much healthier and more satisfying.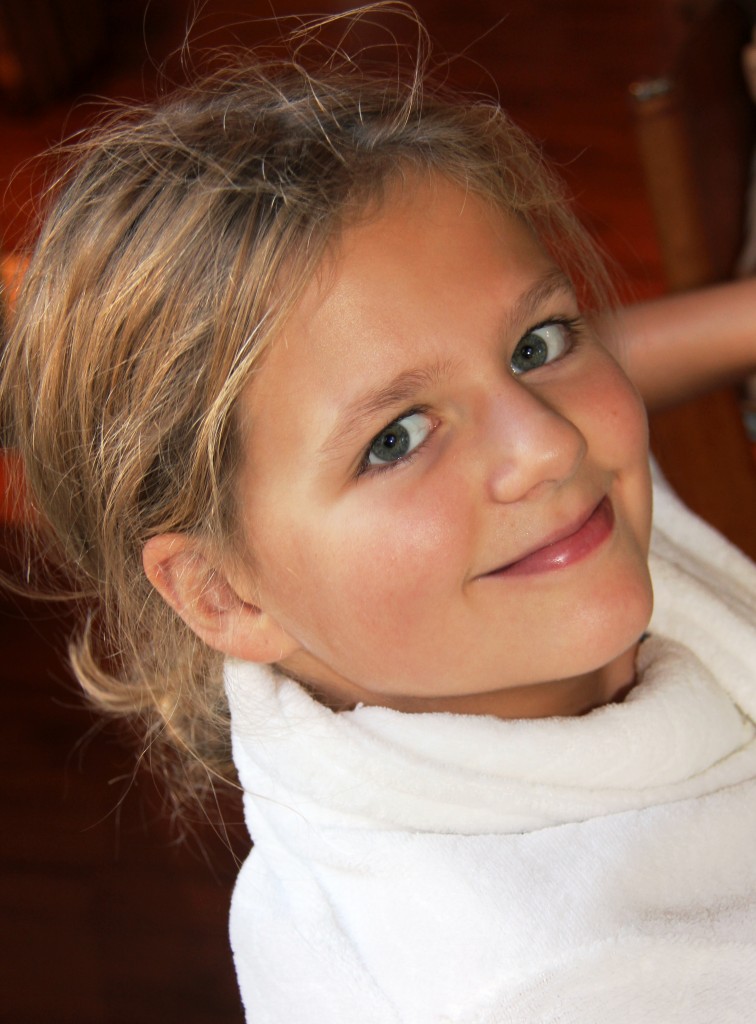 So what if I attempted to sleep in and breakfast might be later than usual? Attempted being the operative word here…Lil monkeys tend to jump in for morning snuggles on the weekends. How can I say no?
These yummalicious breakfast treats are treats to your body too. Protein rich Greek yogurt, whole wheat flour, oats, fresh buttermilk and chopped nuts will give everyone at your table a great start to the day!
Classic waffles with a twist. Whole grains make it better for you, and cinnamon and nuts just make it better!
Ingredients
1/2 cup Light Brown Sugar (packed)
3 cups Whole Wheat Flour
2 cups All-Purpose Flour (unbleached)
2 cups Old Fashioned Oats
3 tablespoons Baking Powder
1 1/2 teaspoon Baking Soda
2 tablespoons Cinnamon
2 teaspoons Kosher Salt
5 cups Buttermilk (lowfat)
1 1/2 cup Non-fat Greek Vanilla Yogurt
3/4 cups Vegetable/Canola Oil
6 Large Eggs (lightly beaten)
2 teaspoons Vanilla Extract
3 cups Walnuts or Pecans (chopped)
Instructions
Add all ingredients into an extra large mixing bowl in order.
Mix together well, being sure to scrape bottom and sides of bowl.
Let sit for 5 minutes while waffle iron heats up.
Spray upper and lower lid with non-stick cooking spray.
Pour enough batter into your waffle iron to almost fill it without running over when you close lid.
Cook until alarm goes off or golden brown and crisp.
Transfer to cooling rack or plate and continue batches until all the batter is used.
Serve with good maple syrup and butter (optional).
Allow extra waffles to fully cool.
Store remaining waffles in a gallon zipper freezer bag with wax or parchment paper placed between the waffles for easy separation later.
Freeze for up to 6 months.
To reheat frozen waffles: Simply place frozen waffle in toaster oven on toast setting.
https://sumptuousliving.net/whole-grain-waffles/
Copyright @ Sumptuous Living