Eat Them By The Handful! Spiced Pumpkin Seeds
Whether you're carving pumpkins or just want an amazingly addictive healthy snack, our Spiced Pumpkin Seeds are the best way to munch this fall!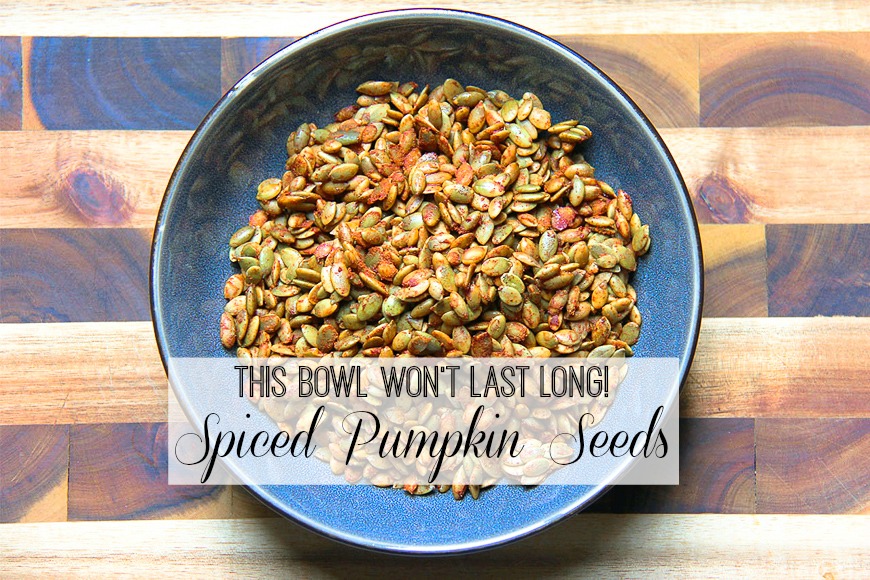 Fall is the time to embrace your inner jack-o-lantern loving self and eat pies, pancakes, trifles and all kinds of pumpkin treats. But how about a healthy pumpkin snack? Spiced Pumpkin Seeds are snack perfection! Try roasting raw pumpkin seeds with smoky spices for a snack you and the whole family can't get enough of? These little nibbles are just right to set on the coffee table during the big game, put by the bar or stick in the kids lunch box.
I always have raw shelled pumpkin seeds (or Pepitas) in the house. I love them on yogurt, cereal or oatmeal for breakfast. I buy them at the farmers market but you can get them at any grocery store in your produce or health food aisle. The seeds are then tossed with a frothy egg white and smoky spices like cayenne, cinnamon, and smoked paprika. They bake in a hot oven until crisp and golden. Make a big batch… They are addictive!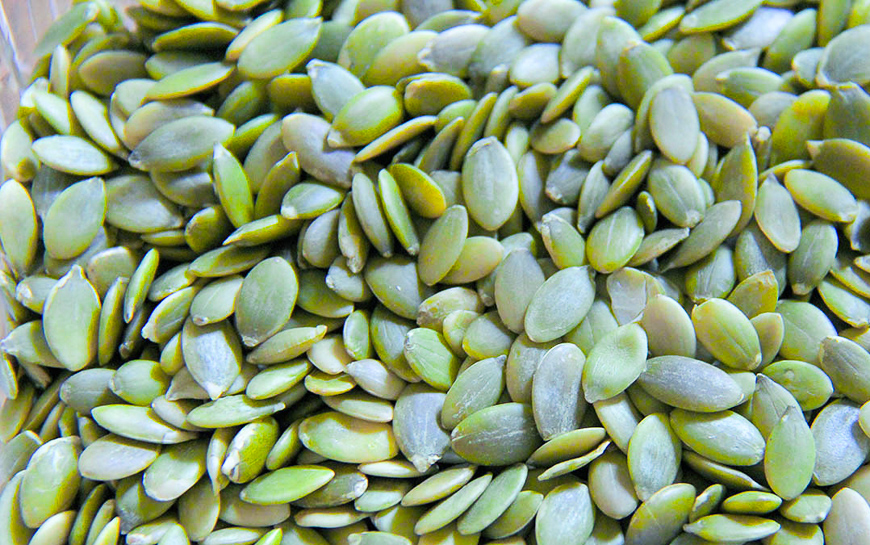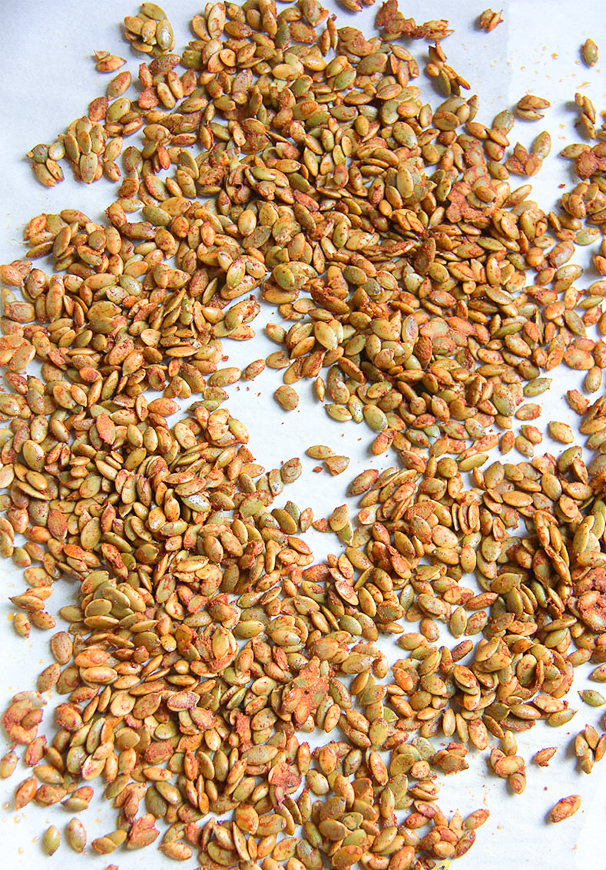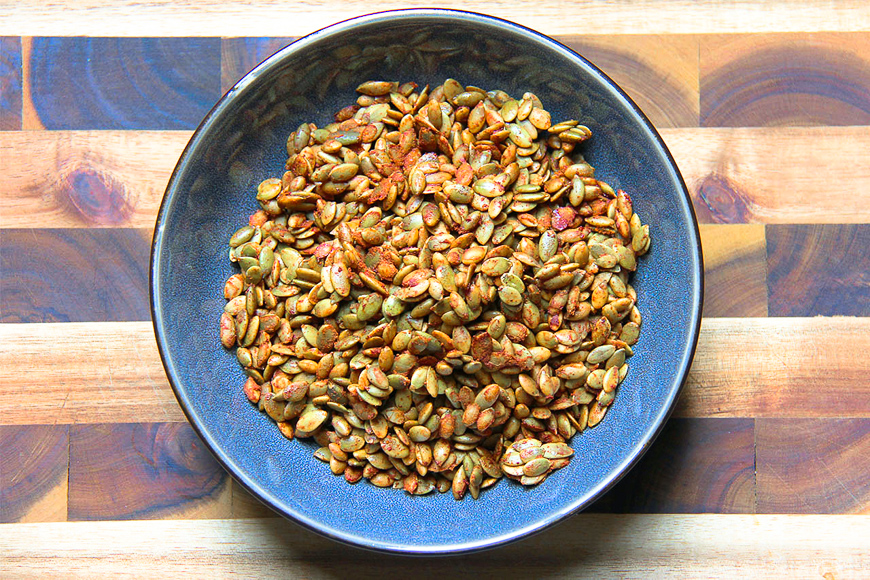 Happy Fall Everyone! …. Much Love, Mandy
Amazingly addictive healthy snack, our Spiced Pumpkin Seeds are the best way to munch this fall!
Ingredients
Parchment paper
Nonstick cooking spray
1 large egg white
2⅓ tablespoons sugar
1¼ teaspoons kosher salt
1¼ teaspoons sweet smoked paprika
¾ teaspoon cayenne pepper
Scant ¼ teaspoon ground cinnamon
2 cups shelled pumpkin seeds
Instructions
Heat the oven to 300°F. Line a baking sheet with parchment paper and coat with cooking spray.
Whisk egg white till very foamy. Add sugar, salt, paprika, cayenne and cinnamon; whisk well.
Stir in seeds to coat, then lift with a slotted spoon, allowing them to drain, and spread in a single layer on baking sheet.
Roast seeds, tossing several times with a spatula, until puffed and edged with brown, about 25 minutes.
Transfer baking sheet to a wire rack to cool.
Gently pry seeds from the sheet and break up any large clumps into smaller shards. Seeds will last 2 weeks in an airtight container.
https://sumptuousliving.net/spiced-pumpkin-seeds-3/
Copyright @ Sumptuous Living