Cocktail Friday: Spiced Ginger Rum Shandy
Our Spiced Ginger Rum Shandy is the perfect Fall Cocktail with apple cider, a homemade spiced ginger simple syrup, rum and beer.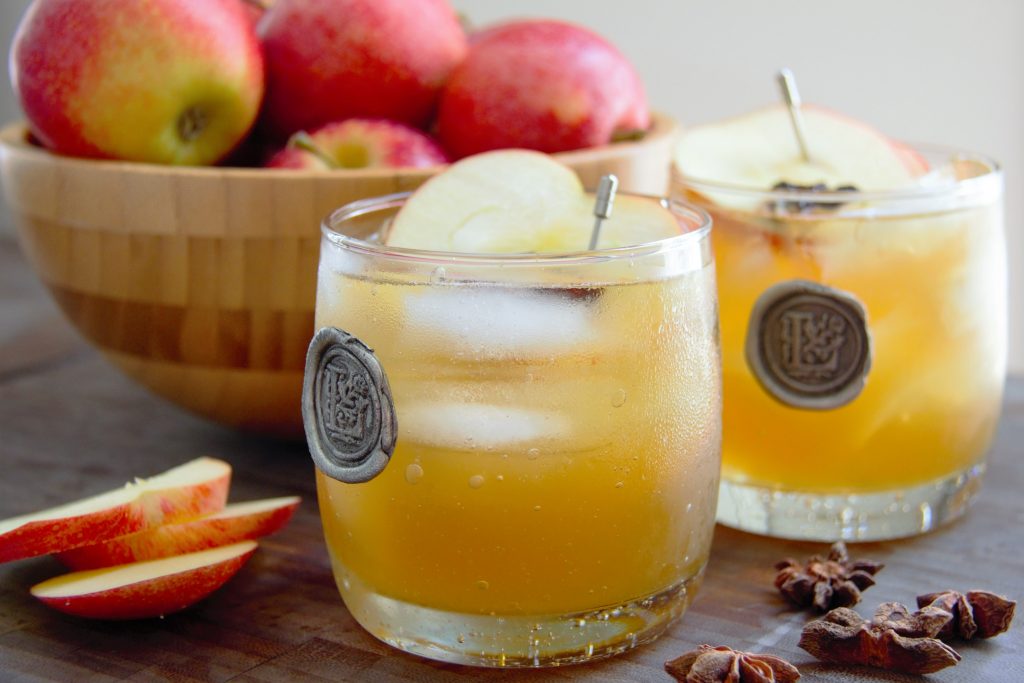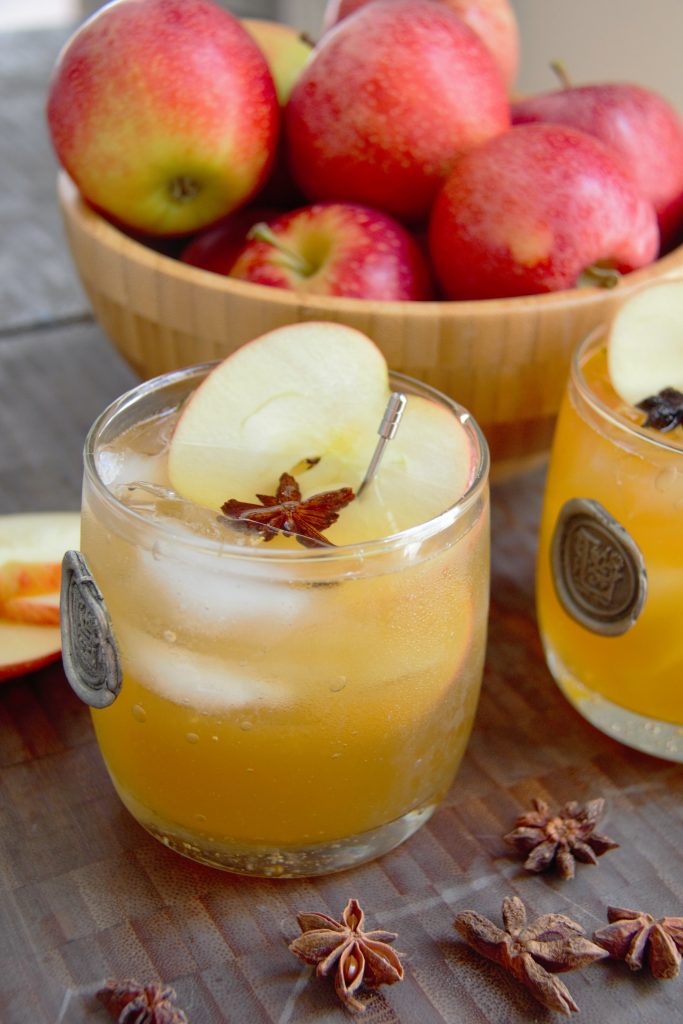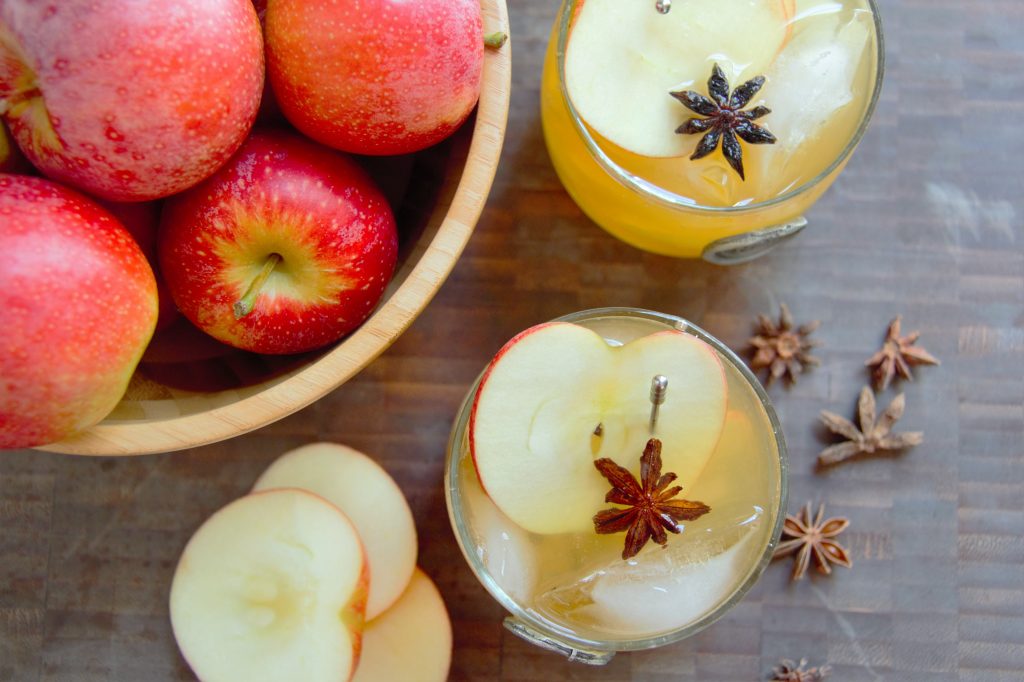 Fall is here. Apple season is beginning and I'm so excited! I love Fall. Love cool nights and leaves changing and all the warm spices we start to cook with. What we drink in the Fall changes too. Gone are bright & light cocktails of spring and summer. We're moving into warmth and coziness, like snuggling under a blanket by the fire pit.
A Fall Cocktail  should give you a big fat hug (check out our Fall Festival Cocktail)!  And today's cocktail does just that while still being easy and drinkably light. Apple cider (all things fall start with apples- get our recipe for Apple Crisp Pie), Our Homemade Spiced Ginger Simple Syrup, Rum & Beer make our Spiced Ginger Rum Shandy the perfect Fall Cocktail!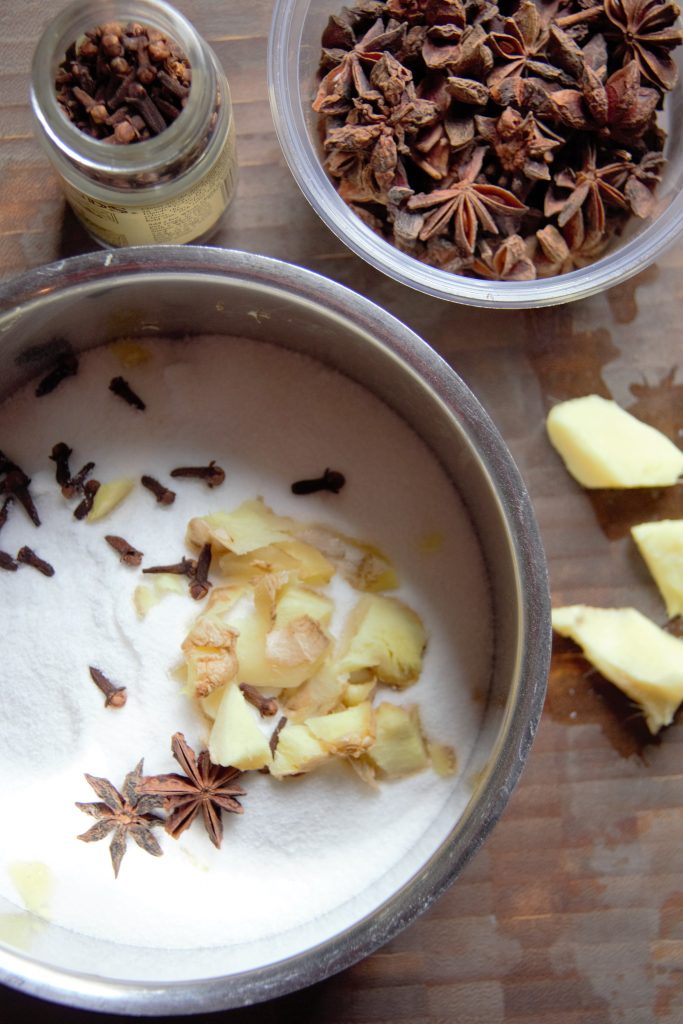 First we start with making an easy Spiced Ginger Simple Syrup that will keep in your fridge for weeks and makes great drinks for the whole family like Iced Tea, Lemonade, and Homemade Ginger Ale. Simple syrups are super easy (that's why they're not called Complicated Simple Syrup) and have endless flavor combinations. Our Spiced Ginger Simple Syrup has chunks of ginger, start anise, and whole cloves. For other simple syrup recipes see our Lemon Simple Syrup  & Rosemary Simple Syrup.
GINGER TIP: When bringing ginger home from the store, peal it and save the peels. Cut the peeled ginger into 2″ hunks and place in a freezer bag. When you need ginger for a recipe, simple grate the frozen ginger (it grates like snow). Use the peels to make a simple syrup.
SIMPLE SYRUP TIP: For any kind of syrup you make, let it cool completely and sit. The longer it sits, the more flavor it will have. Then strain the syrup over a fine mesh sieve into a mason jar. It will keep for weeks as long as there aren't any food particles.
Cocktail Friday: Spiced Ginger Rum Shandy
The perfect fall cocktail!
Ingredients
2 oz Rum
2 oz Apple Cider
1 oz Spiced Ginger Simple Syrup
½ oz Lime Juice
2 oz Wheat Pilsner Beer
Apple slices, for garnish
Spiced Ginger Simple Syrup

2 cups water
2 cups sugar
2 inch piece fresh ginger, roughly chopped or ¼ cup peels
3 Star Anise
6-8 cloves
Instructions
Spiced Ginger Simple Syrup

In a small pot bring all ingredients to a boil.
Turn off heat and allow to cool completely, about 2 hours.
Strain and refrigerate
To make the cocktail

Combine all of the cocktail ingredients and pour into glass filled with ice.
Garnish with apple slices.
https://sumptuousliving.net/spiced-ginger-rum-shandy-3/
Copyright @ Sumptuous Living