Pumpkin Chocolate Chip Cookies & A Day Trip To Chattanooga, TN
The top of the muffin is always the best part! These Pumpkin Chocolate Chip Cookies are like eating fluffy pumpkin chocolate chip muffins in a cookie! 

Last weekend we took a day trip up to Chattanooga, TN with the kids and my mom and sister. It was such fun taking in the sights and seeing all the fall colors. We went to Rock City, Lookout Mountain, Lover's Leap (don't even want to know why its named that…moving on), Ruby Falls and scarfed down luscious artisan burgers and cocktails at Urban Stack (RUN to that joint if you ever are in the area…Crazy good!).We crossed swinging bridges, stood at the base of a huge waterfall hundreds of feet underground, explored caverns, roamed stone gardens, and overlooked the countryside from mountain's edge. It was a great day. CLICK thru the slideshow below for pics of our adventure!
On the way there, we stopped for gas, cold meds for my sniffling 11yr old, and snacks to keep the whole car happy (it only takes less that 2 hrs to get there…sheesh!). Amidst all the grocery store baked goods that would only jack up the sugar load of our group and under a mysterious halo effect in the market (divine intervention?…maybe), I found a package of what looked like pumpkin chocolate chip cookie in fluffy bread form. Like muffin tops. They were a moist and flavorful hit! Can I make them at home? Heck Yeah Baby!!!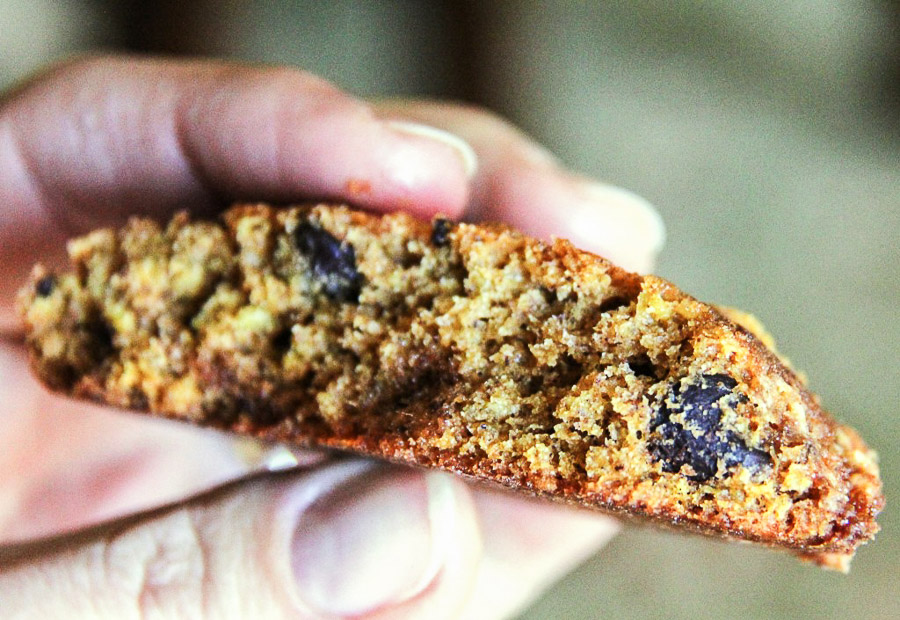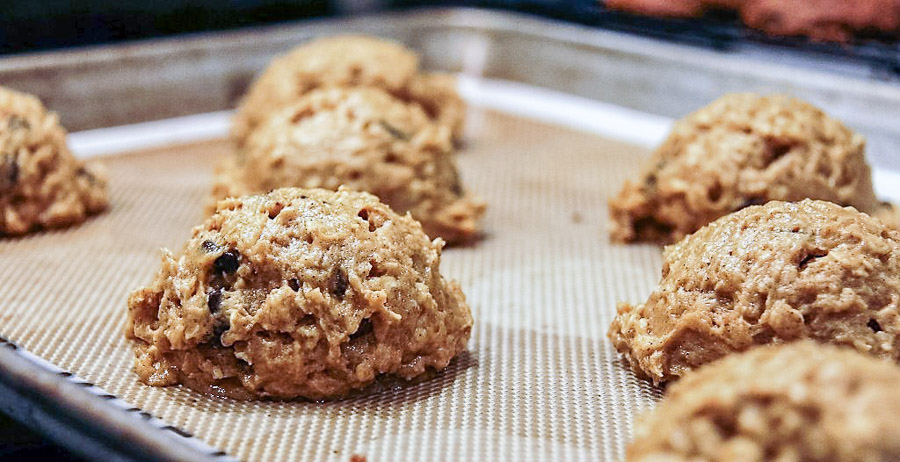 Pumpkin Chocolate Chip Cookies… This is a one bowl deal. Dump, Scoop, Bake, Eat! Worked out to be a great school snack to send in with my preschooler too! And my hubby's been grabbing one for a quick breakfast on the go for his commute. I, however, nibble on one just before the first bus arrival of the afternoon chaos along with my "Re-boot the Mama" afternoon cup of coffee. A treat in blissful silence!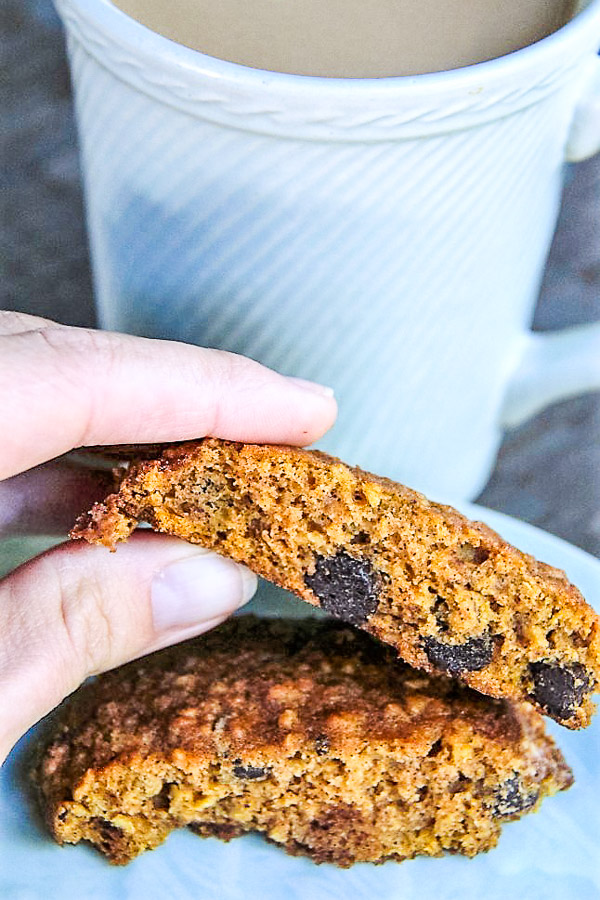 Pumpkin Chocolate Chip Cookies
These Pumpkin Oat Chocolate Chip Loaf Cookies are like eating fluffy pumpkin chocolate chip muffins in a cookie!
Ingredients
3/4 cups sugar
1 1/2 cup brown sugar
2 sticks butter
1 can pumpkin
4 eggs
2 cups quick cook oats
1 1/2 cup all-purpose flour
1 1/2 teaspoon kosher salt
2 teaspoons baking soda
1 teaspoon baking powder
2 teaspoons cinnamon
1/2 teaspoon nutmeg
2 cups semi-sweet chocolate chips
Instructions
Preheat oven to 375 degrees.
In a large mixing bowl, beat together sugars and butter.
Add pumpkin and eggs. Beat well.
Stop mixer and add in all remaining dry ingredients except chocolate.
In quick bursts, mix in dry ingredients just until blended. Do not over mix.
Stir in chocolate chips gently.
Line baking sheets with parchment or silicone baking liners.
With a large ice cream scoop, scoop batter and place in mounds with 3 inches between scoops. Bake 15-18 minutes or until deep golden brown.
Allow to cool on a cooling rack.
https://sumptuousliving.net/pumpkin-chocolate-chip-cookies/
Copyright @ Sumptuous Living