Easy Weeknight Meals Video
Get dinner on the table quick without giving up flavor or nutrition! Mandy will show you how to make her favorite Easy Weeknight Meals!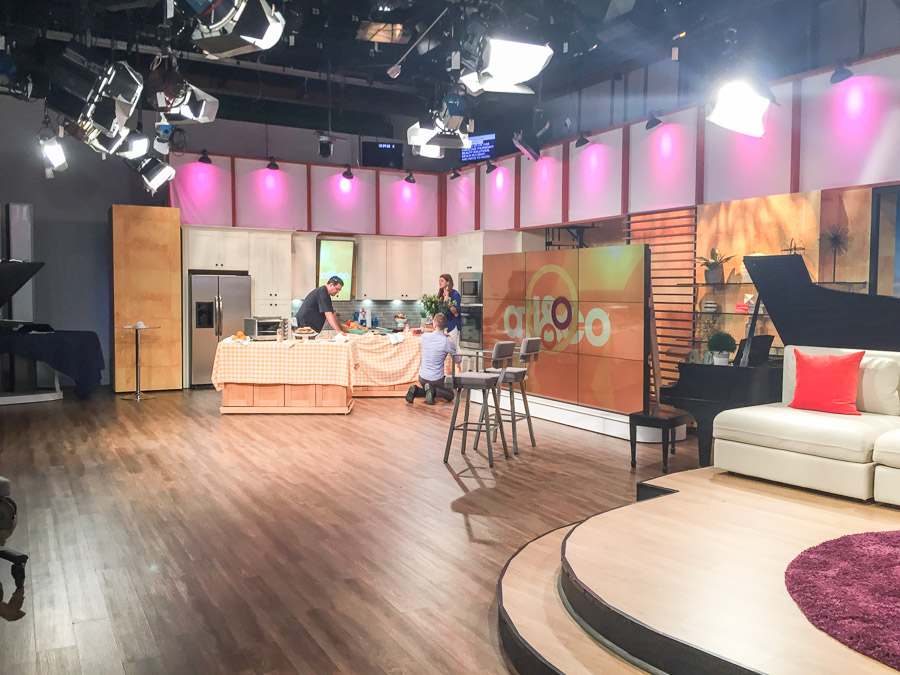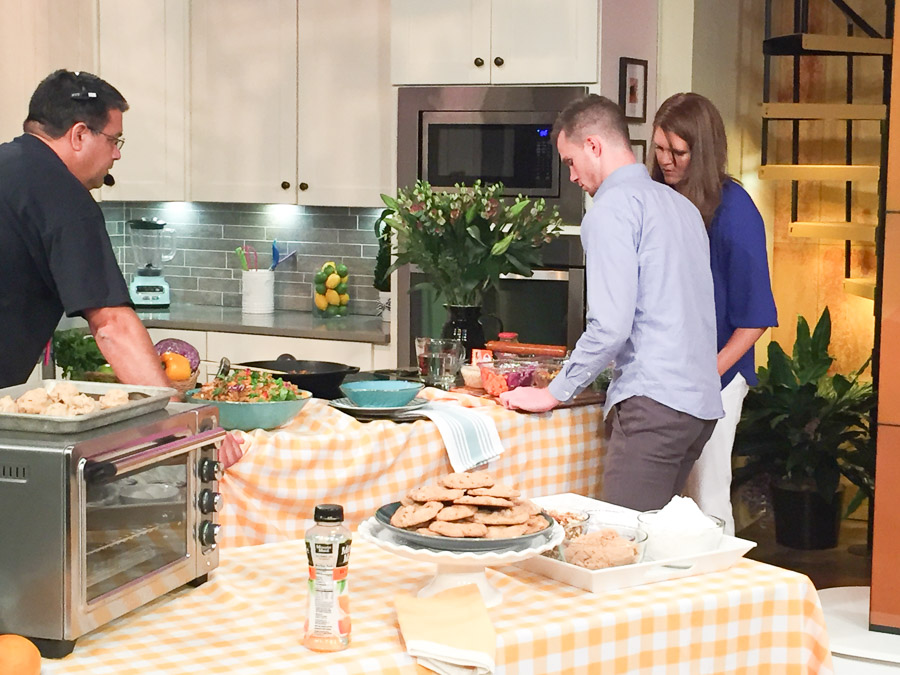 Easy Weeknight Meals Video
Life is crazy. We're sure your family's schedule is just as jam-packed as ours! Some nights you need a go-to recipe. An easy weeknight meal that can be done in minutes and everyone loves. These two easy recipes are Mandy Landefeld's  "Hail Mary" recipes. She recently shared them on the Easy Weeknight Meals Video she did with NBC's Atlanta & Company. Mandy loves this Veggie-Rific Chicken & Yellow Rice because it is loaded with veggies that your kids will eat without complaint! This delicious rice dish also has her favorite time saving ingredient. Rotisserie Chicken! The best part is, this easy weeknight meal is made all in one pan. Made in under 30 minutes,  it also freezes beautifully. So make a double batch and get an extra night's dinner done for later! For more easy weeknight meals, check out our Top 10 List here.
Before you sit down for dinner, pop a tray of Mandy's Orange Chocolate Chunk Cookies in the toaster oven. They will bake while you eat. Aren't you smart? We think so! You can keep a batch of frozen dough balls in a gallon zipper bag in the deep freeze. Then, only take out what you need to bake for dessert. We are Superwomen after all! Superwomen figure out how to have a little special surprise on the table even on the craziest of nights! Watch the Easy Weeknight Meals Video above for Mandy's other quick weeknight dessert suggestions.