Mojo Chicken & Avocado Citrus Lettuce Wraps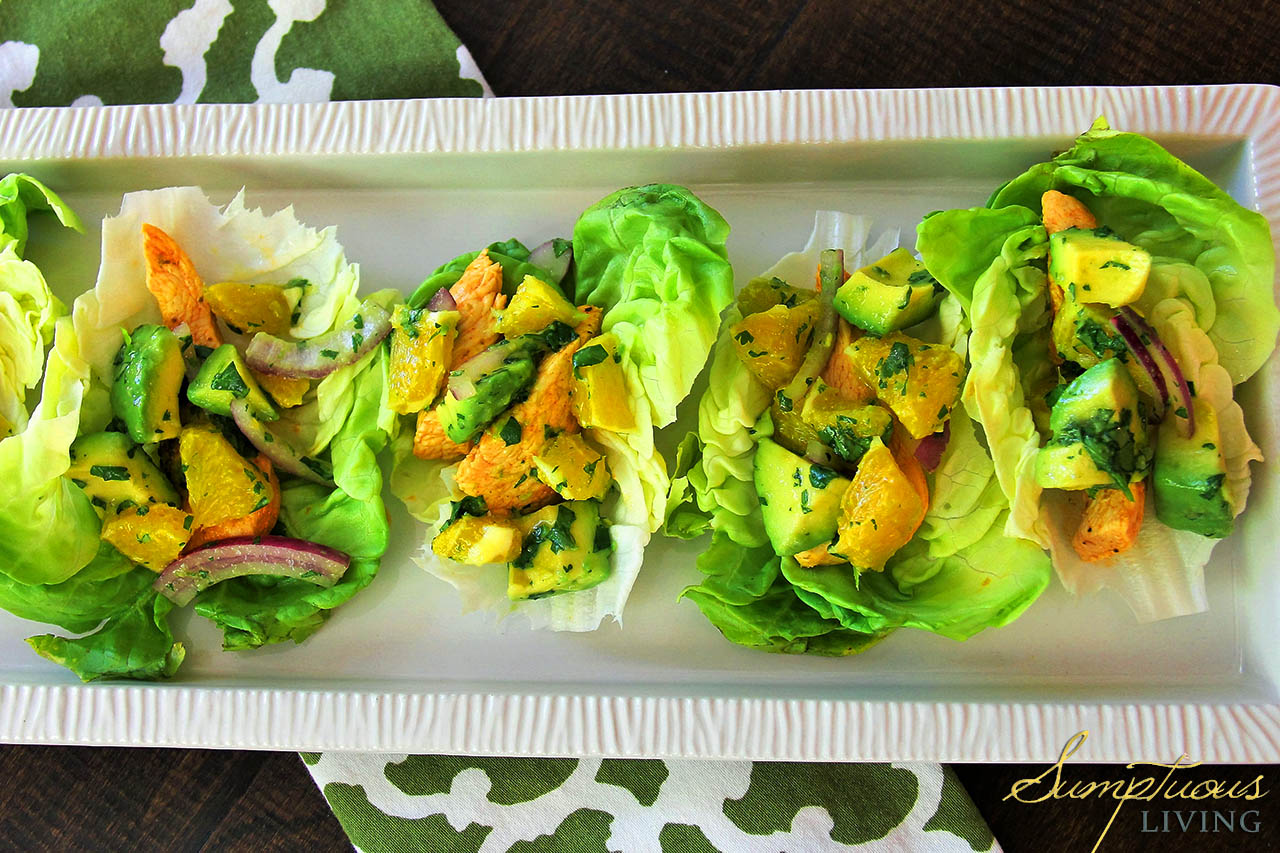 I've always said kids will eat anything of you put it in a taco. ANYTHING! Adults are pretty much the same. That crispy crunchy shell is just too hard to resist. But as we roll into the holiday season filled with goodies (like our recent Gingerbread Whoopie Pie recipe), eating healthy wherever we can might just keep our belt loops a bit looser! The thing about it is that you won't even miss that crispy corn shell with these "tacos". My kids inhale them. I inhale them. Our team inhales them. Cooking class clients inhale them. (This is where you say "OK Mandy, we got it! They're delicious… now tell us how to make them already!) Alright bossy, I will!
Start with making a zippy quick and light marinade for the chicken. Fill a mason jar
 with crushed garlic
, zested
 lime, lime juice
, orange juice, and smoky spices.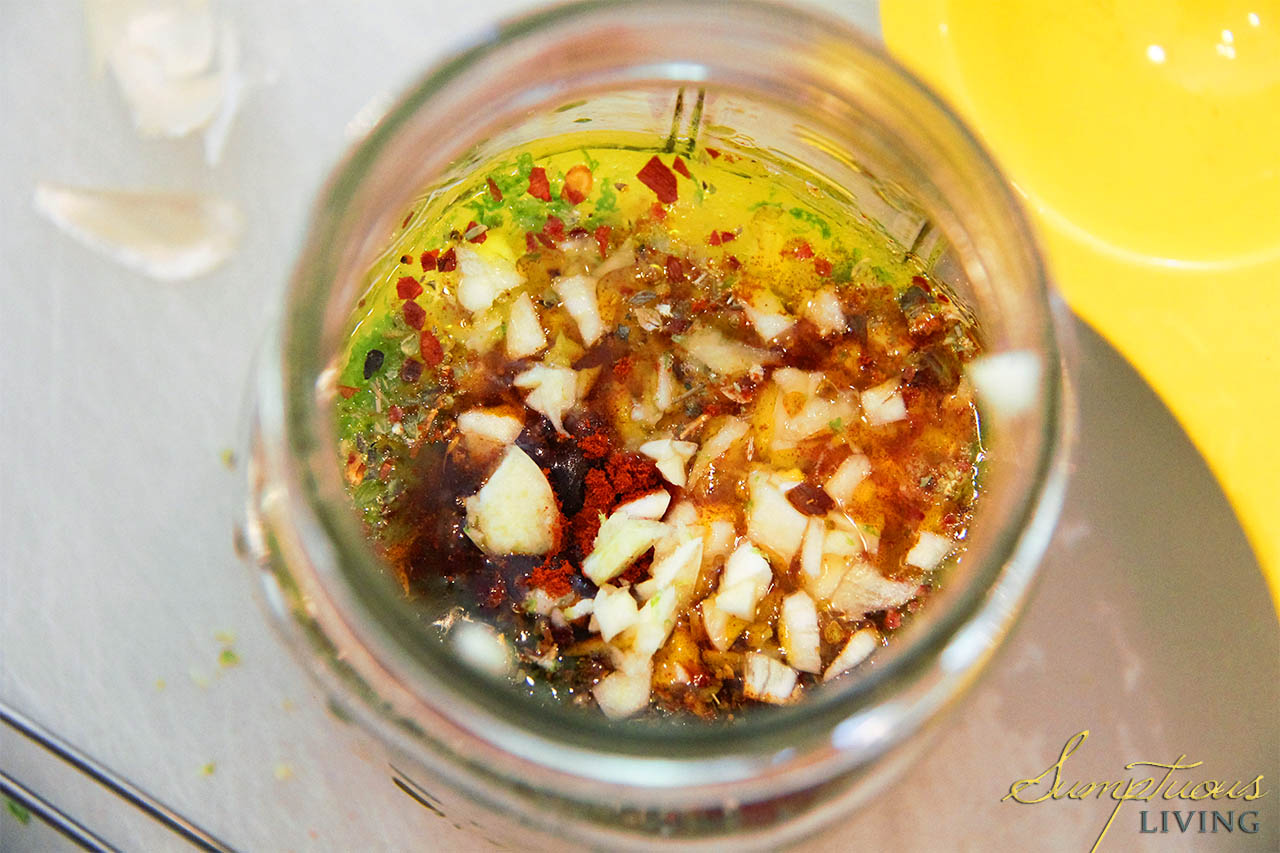 Shake Shake Shake!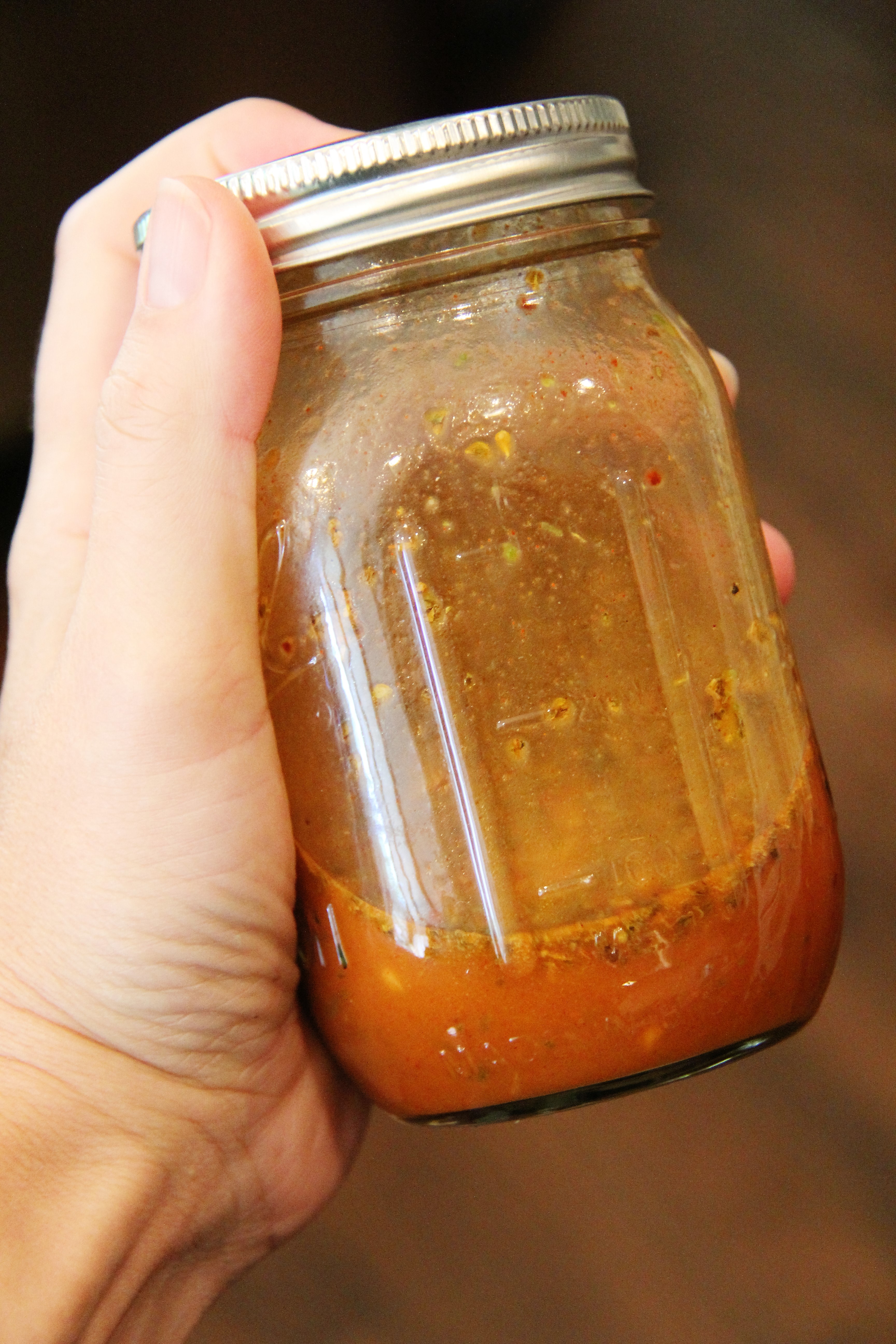 Pour into a zipper bag full of chicken tenders and let it marinate. Everyone gets happy in the bag!
While that's marinating, make the avocado salad. (Check out how to cut an avocado in our Marinated Avocados and Avocado Toast posts) After soaking red onions in ice water (a little trick to take the overpowering flavor out of raw onions), mix them with cut avocados, chopped cilantro, orange segments, lime juice and olive oil in a large bowl
. Season with kosher salt. Toss gently, careful not to bruise the avocado.
Cook the chicken in a large skillet
 over high heat and reduce the sauce down a bit. Let it cool for a moment then spoon
into Bibb or Boston lettuce cups.
Top with yummy avocado salad, lining them up on a long platter and eat your heart out!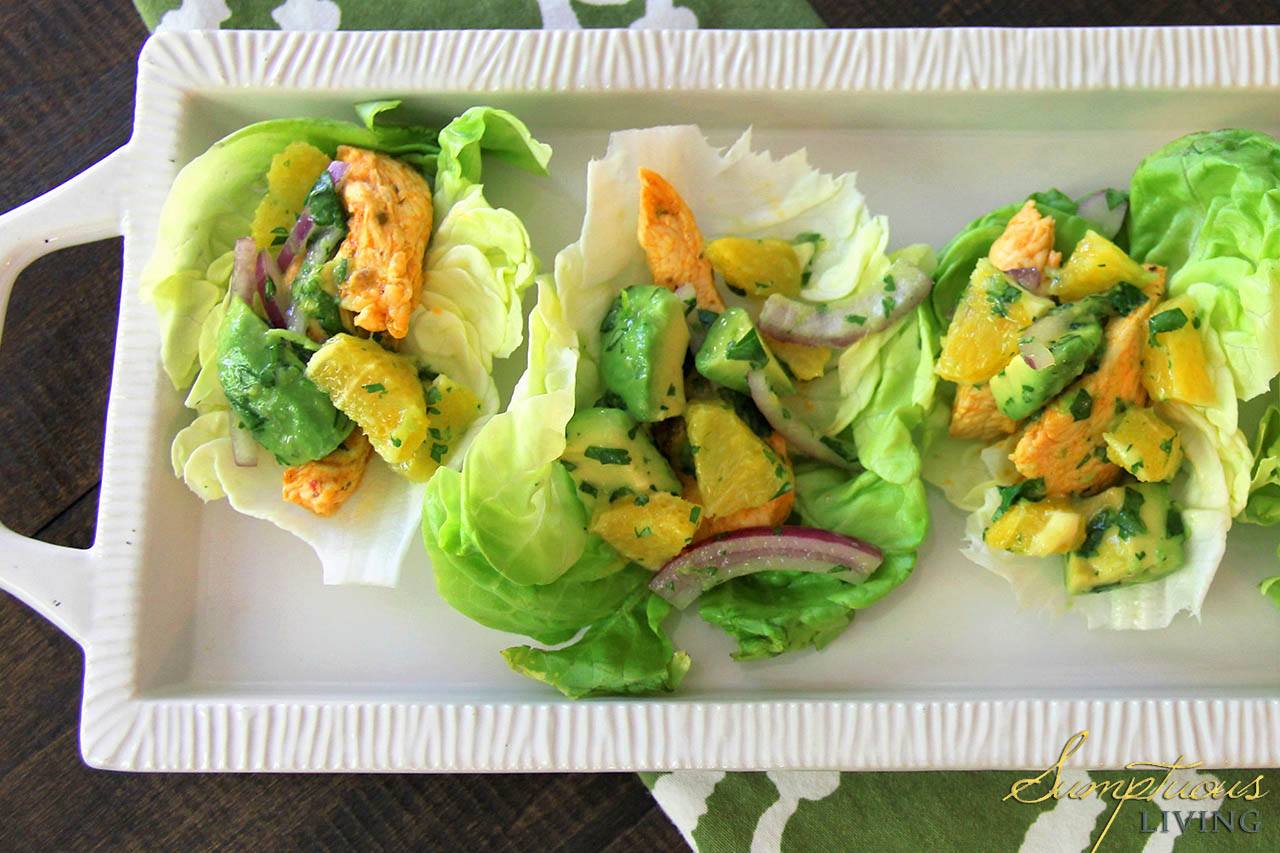 Mojo Chicken Lettuce Wraps
Tender, delicious chicken in beautiful, healthy lettuce wraps! The perfect finger food.
Ingredients
Marinade

1/2 cup Orange Juice
1 tablespoon Olive Oil
Juice and zest of 1 lime
2 cloves Garlic (minced)
1 teaspoon Smoked Paprika
1 teaspoon Dried Oregano
1 teaspoon Salt
1/2 teaspoon Red Chili Flakes
4 Boneless, Skinless Chicken Breast (cut into tenders)
Avocado Salad

2 Avocados (peeled and cubed)
1 Large Naval Orange (peeled and chopped)
1/4 cup Red Onion (thinly sliced into quarters and soaked in ice water)
1/2 cup Cilantro (chopped)
2 tablespoons Olive Oil
2 tablespoons Lime Juice
1/2 teaspoon Kosher Salt
Lettuce Wraps

2 heads Butter Lettuce
Instructions
Marinade

Place ingredients in large zipper bag with chicken, seal and mix well.
Marinate chicken for 30 minutes to overnight.
Cook chicken

Heat large skillet over high heat.
Add entire bag of chicken.
Cook for 10 minutes or until chicken is cooked through.
Remove to platter and let rest for 5 minutes.
Pour renderings from pan into a small bowl. Set aside.
Avocado Salad

In a medium bowl lightly mix salad ingredients together. Set aside.
Lettuce Wraps

Place lettuce leaves on a platter.
Slice tenders and place in lettuce wrap.
Top with avocado salad.
Drizzle with sauce renderings from pan.
https://sumptuousliving.net/chicken-avocado-lettuce-wraps/
Copyright @ Sumptuous Living
Since we're talking about balance, how about a cocktail? Try our Deep Breath