Pimm's Mojito Cocktail
Muddled lemon and fresh mint blends the classic British Summertime drink, The Pimm's Cup and our Latin favorite to make The Pimm's Mojito.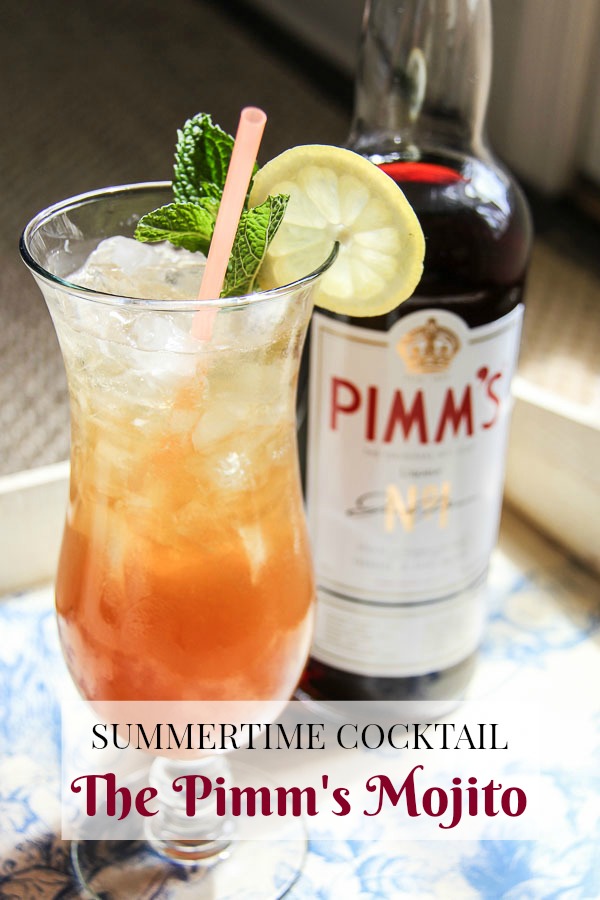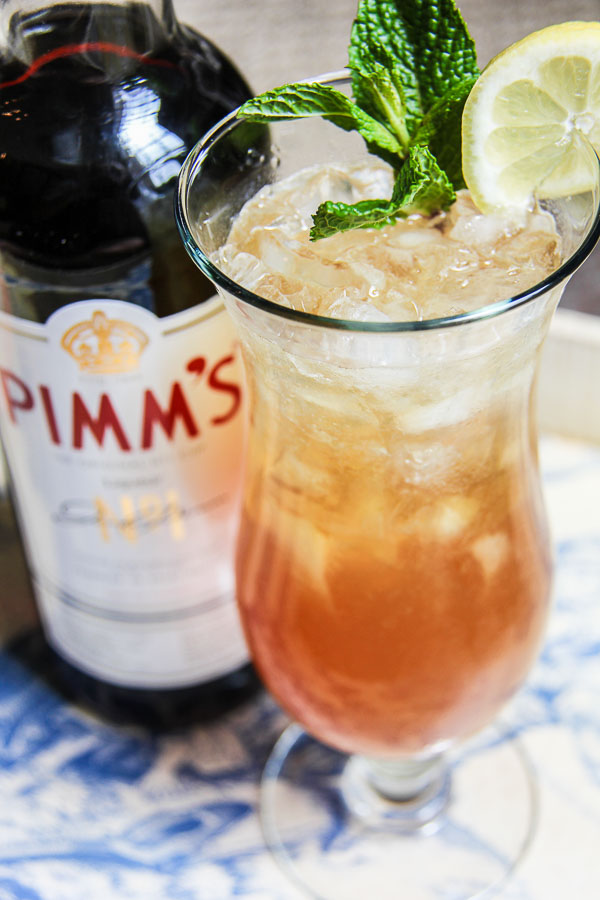 Not every drink has to be high octane as far as how potent it is. Booze-wise. With the sun beating down and you sweating it out (or do you just glisten like I do?) on the tennis court, out on the lake, at the BBQ or by the pool, lighter cocktails are a smarty and delicious way to enjoy summer. Our Pimm's Mojito Cocktail is light and refreshing and very easy to enjoy with friends.
A cool, fresh Pimm's Mojito Cocktail is the perfect remedy to beat that sweltering summer heat. It's ideal for a day of outdoor drinking, but won't weigh you down and make you feel groggy before sunset. Your summer afternoon has just been made!
WHAT IS PIMM'S?
The Pimm's Cup is a tried and true London classic that somehow made its way to New Orleans too. Pimm's No 1 is a lower alcohol (only 25% ABV) and is really more of a tonic than a liqueur. Pimm's is a gin based drink infused with herbs and liqueurs. It has a fruity citrus undertone and works well with bright fresh flavors. Typically its served with lemonade, mint and cucumber.  Fun fact: My sister married a Brit, so aside from charming accents and dashing good looks, our family's also been introduced to some amazing English-inspired cocktails.
Mojitos tend to work the same way and go hand in hand with summer. Our Blackberry Mojito is delicious too. Grilling burgers or throwing a delicious fish taco tray together in the summer demands a summery cocktail! So blending a Pimm's cup and a mojito was the right idea. Two classics into one!
Our Pimm's Mojito Cocktail has both vodka and Pimm's No 1 and muddled with fresh lemon juice, lemon simple syrup, and fresh mint. My overflowiing pot of mint is always being pulled from (even if it's to float a few leaves in my water).
Want to serve a crowd? Pimm's Mojitos can be made individually or by the pitcher. Just swap the ounces for cups in the cocktail recipe. Who doesn't love a pitcher of mojitos? Happy Summer Everyone!
PIMM'S MOJITO COCKTAIL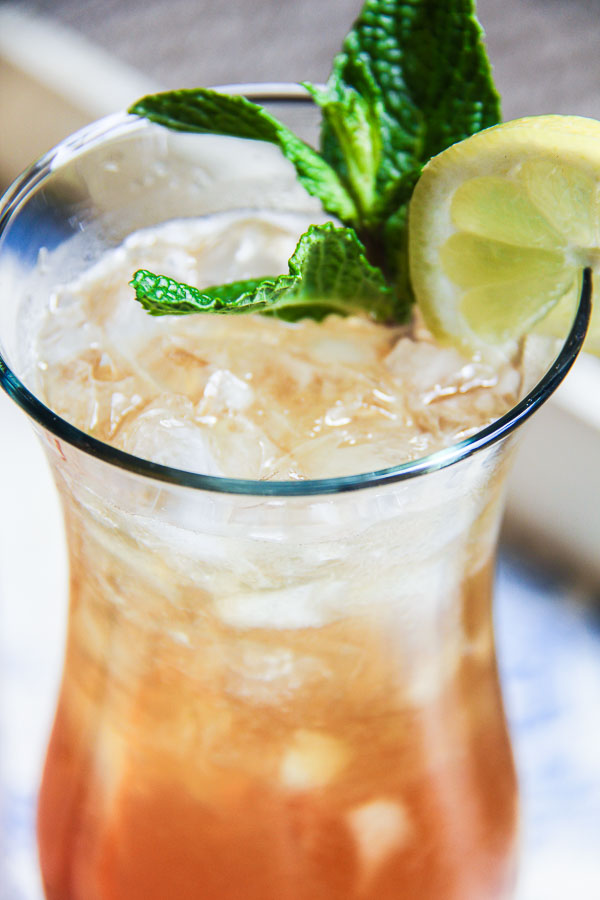 Ingredients
1 ½ oz Vodka
2 oz Pimm's No 1
1 oz lemon juice
1 oz lemon simple syrup
6-8 oz mint leaves
Instructions
Mix lemon juice, lemon simple syrup and mint leaves. Muddle together. Add Pimm's and Vodka. Strain over crushed ice. Garnish with mint and lemon.
https://sumptuousliving.net/pimms-mojito-cocktail/
Copyright @ Sumptuous Living
CREATED BY LIFESTYLE EXPERT MANDY LANDEFELD. READ MORE ABOUT MANDY HERE