Mocktail Time! Mango Habanero Limeade with Citrus Jalapeno Rim
Our new Sumptuous Living office addiction! Spicy, Tangy, & Fruity, Our Mango Habanero Limeade is the best midday pick-me-up!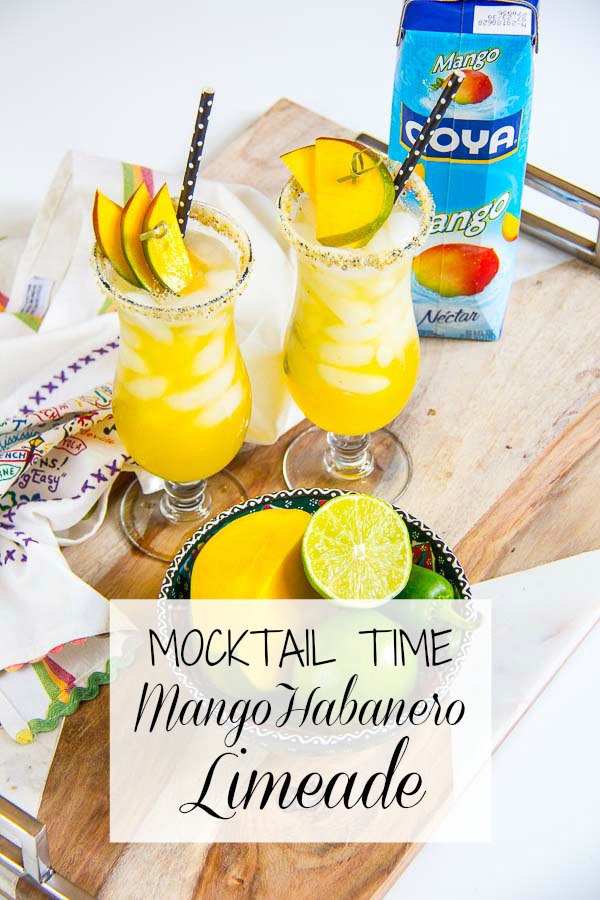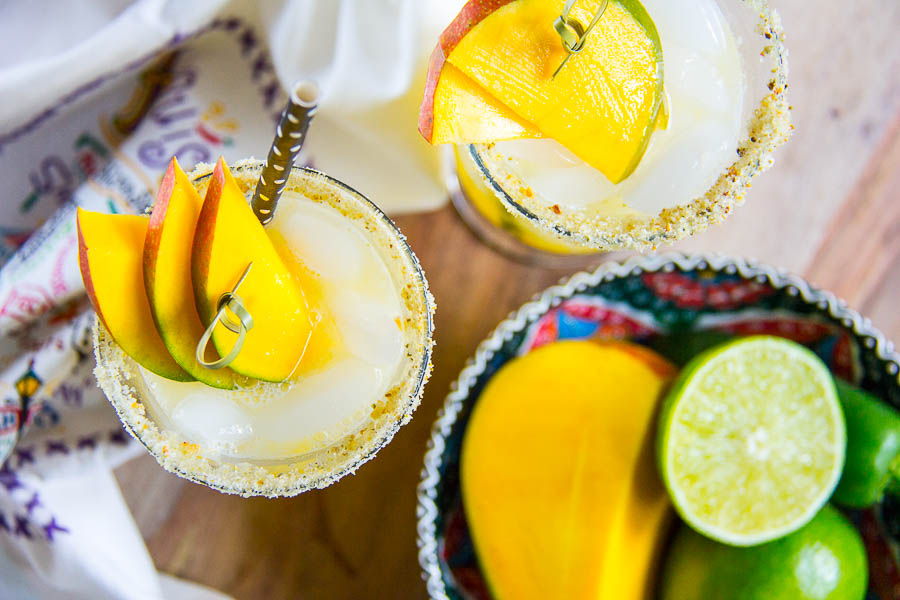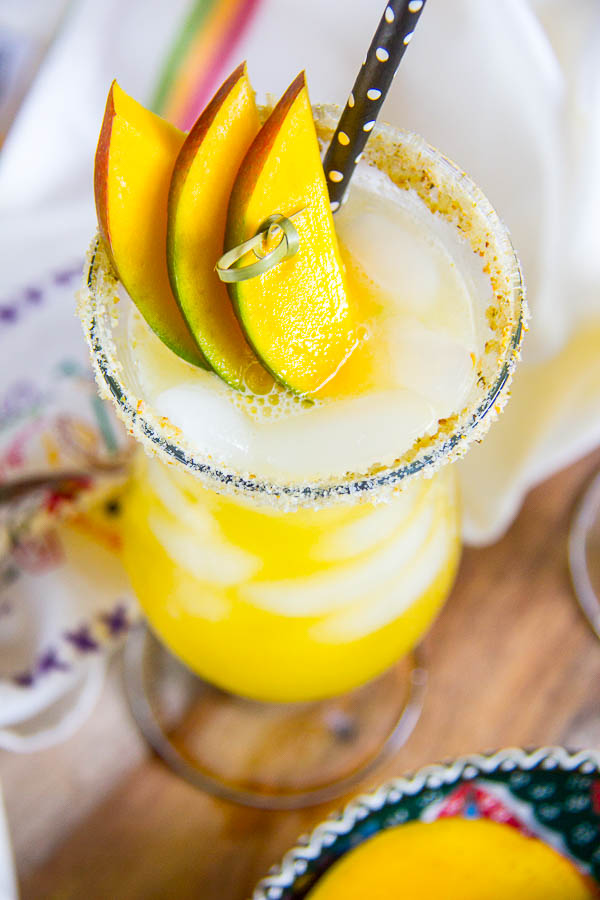 I am in love with this drink! Lisa (my design assistant) has developed a serious addiction! And Drew,  my 16 year old, has a moan of exhilaration every time I make a pitcher! Pretty sure it is a definite must have mocktail recipe. Our Mango Habanero Limeade Mocktail with a citrus jalapeno rim is so deliciously tangy and fruity but has just enough of a kick that you are ready to attack whatever you have left in the day! We love it like crazy!
We've been on a mocktail kick, both for delicious drinks we can sip on all day at the office or share with the kids, but also in preparation for my Mocktail Party Show on stage in Salt Lake City for the Pinner's Conference. If you're in the SLC area, grab a discounted ticket using code CHEERS here. You'll find all the details and the incredible classes and booths that will be there! Make sure to stop by our Pop-Up Drink Shop for incredible ways to make the best mocktails!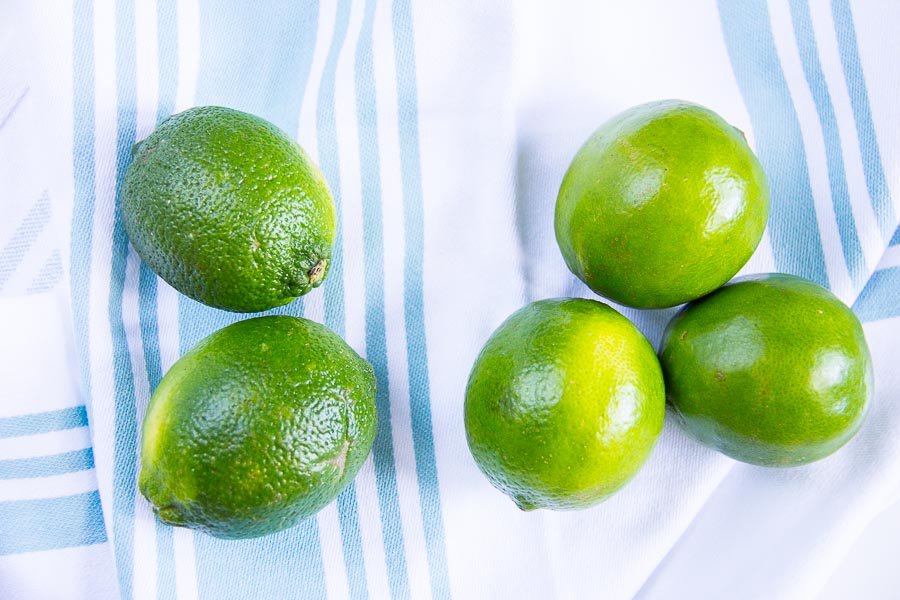 To make our Mango Habanero Limeade, first you'll need habanero simple syrup (make your own with equal parts sugar and water and a few slices of habaneros or grab a bottle of this one). Then you'll need fresh lime juice. When you're buying limes, don't buy the ones that look like the ones on the left. You won't get much juice from them. Instead buy very smooth and thin skinned ones like on the right. They yield at least 50% more juice than the others! I'm the weirdo lady in the produce department feeling up all the limes. Guilty and proud sista!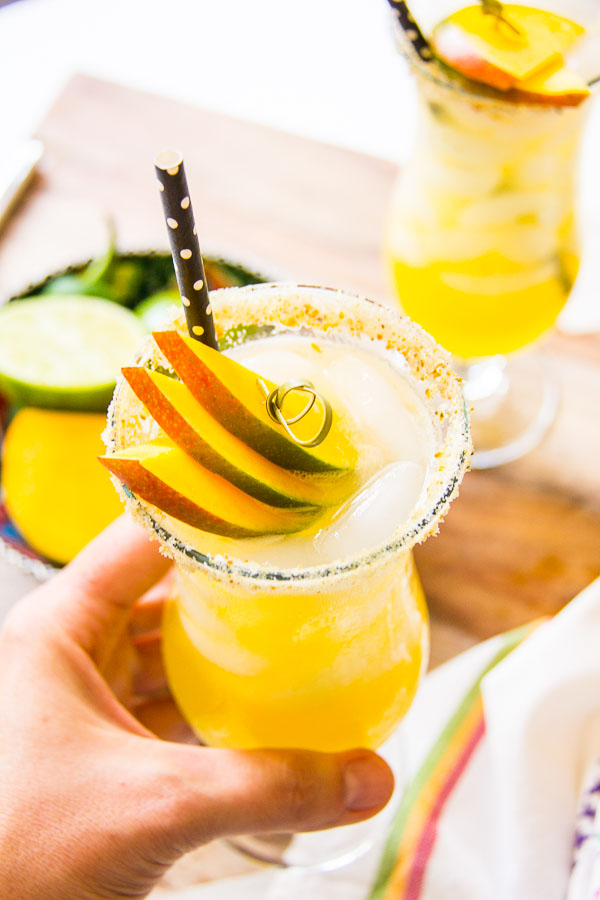 Lastly you'll need Mango juice and club soda. I always have my soda stream on hand since we are always drinking yummy mocktails and cocktails around here. My kids love making their own special drinks using our patio wine glasses and even put a sugar rim on it like mine. Isn't this pretty and this citrus jalapeno margarita salt is insanely pretty let alone tasty! I'm the schmuck licking the hell out of my glass. I look like a puppy lapping up all the salt. Not sure that's what the south had in mind for acting like a lady!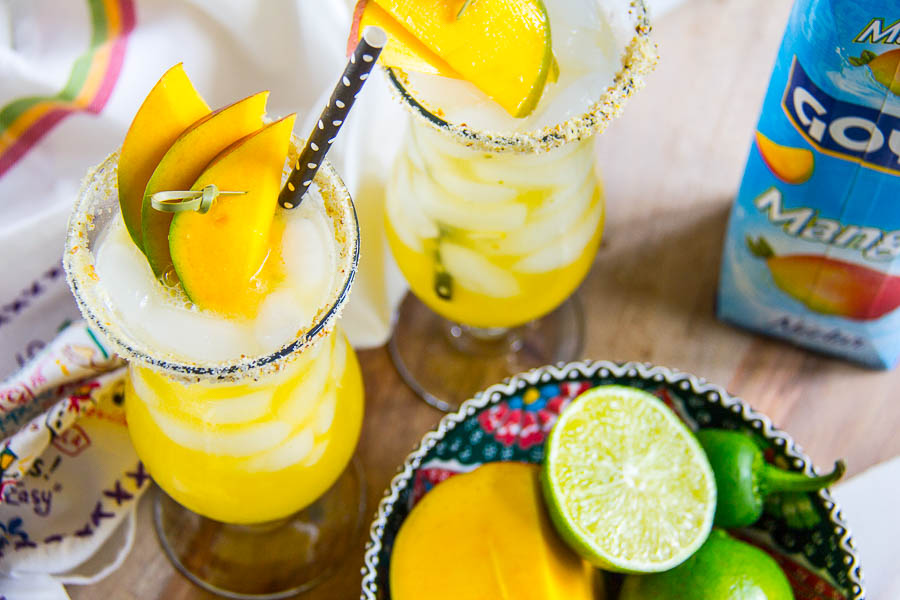 Mocktail Time! Mango Habanero Limeade with Citrus Jalapeno Rim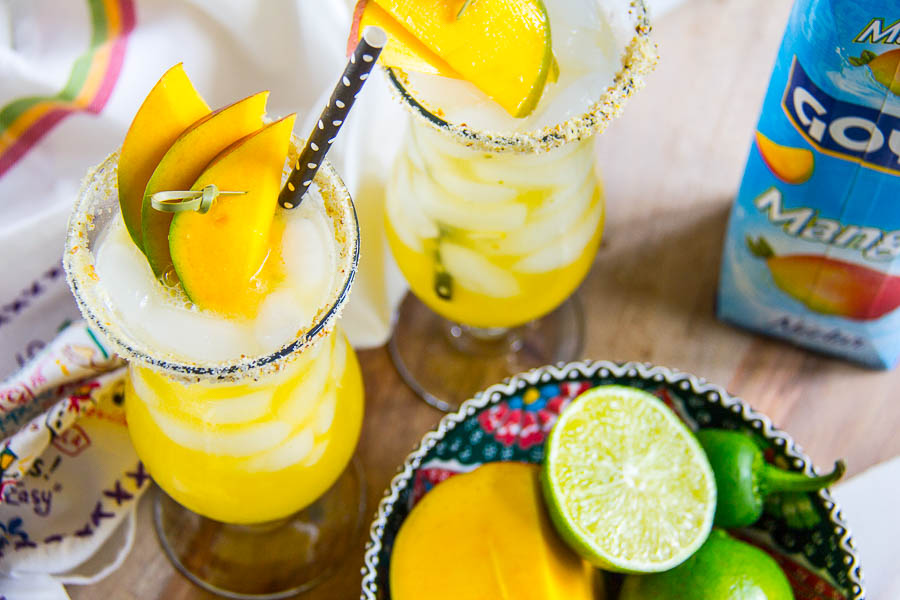 Ingredients
½ cup lime juice
1 cup Good Mango Nectar (I use Goya)
½ cup Habanero Lime or Habenero Cucumber Simple Syrup
1 ½ cup Club Soda
Ice
Lime slice and cube of mango for garnish
Optional: Add 4 ounces Tequila or Mezcal
Habanero Lime Simple Syrup

1 cup sugar
1 cup water
1 habanero, sliced (Use gloves or a paper towel! Don't touch the cut pepper with your hands)
Peel of 1 lime, avoiding the white pith
Instructions
Rim glass with margarita salt. Fill tall glass with ice. Mix ingredients into a measuring cup and pour over ice. Garnish with fresh mango.
https://sumptuousliving.net/mango-habanero-limeade/
Copyright @ Sumptuous Living
YOU CAN "HAVE IT ALL" & NOT LOSING YOUR MIND IN THE PROCESS! THIS RECIPE WAS CREATED BY SUMPTUOUS LIVING FOUNDER & LIFESTYLE EXPERT MANDY LANDEFELD. READ MORE ABOUT MANDY HERE