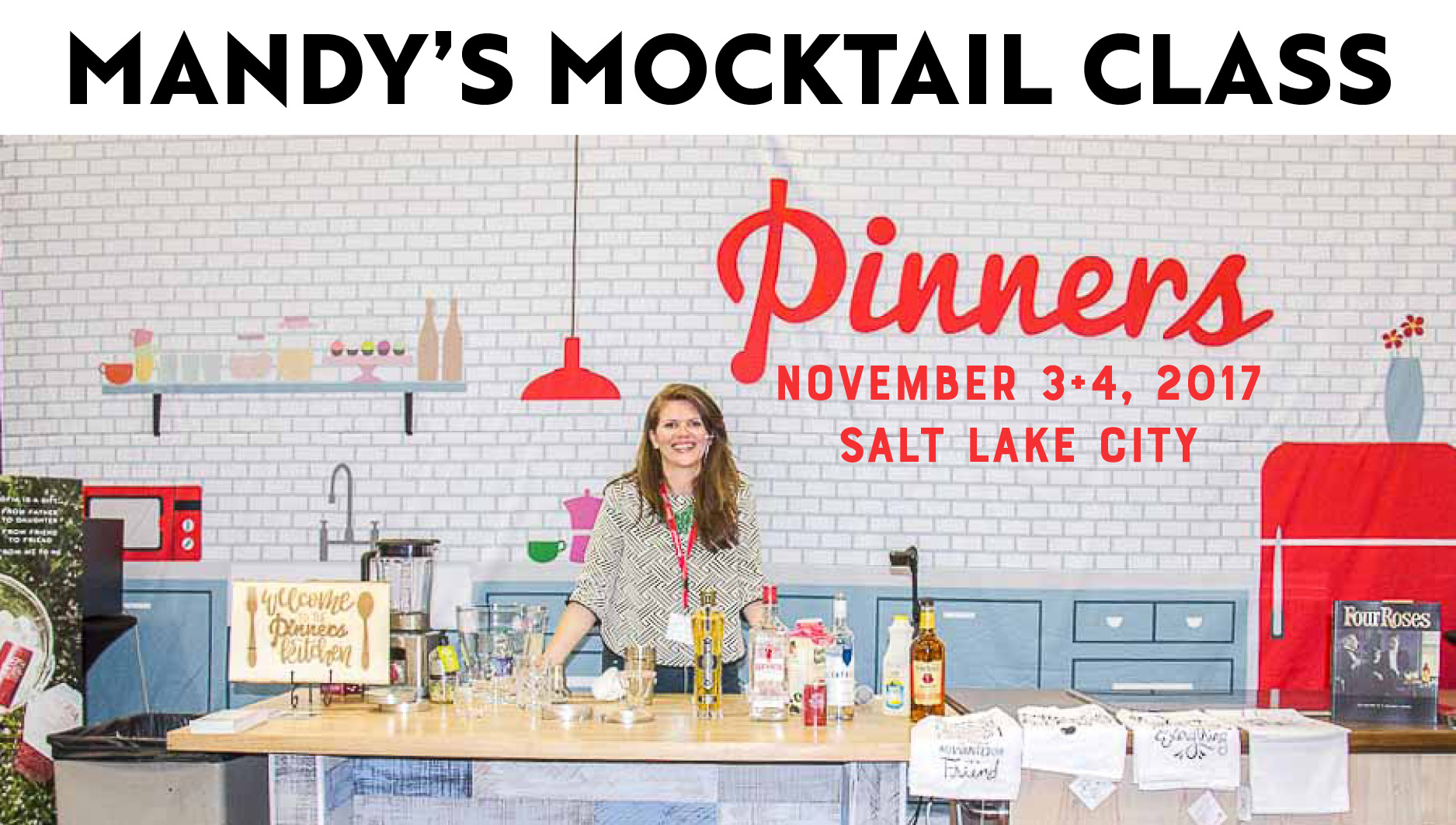 Come have a mocktail with Mandy at the Pinners Conference & Expo!
This show is mainly about two cool things: fun classes and plentiful shopping. It will feature nearly 100 top classes from the coolest presenters in the nation. See all of the classes here. You'll also enjoy over 200 exhibiting businesses providing beautiful shopping options in the worlds of DIY, crafts, wedding, baby, cooking, photography, party planning, nails, scrapbooking, holiday decor, clothing, jewelry and all sorts of other things!
Mandy Landefeld of Sumptuous Living will be teaching 2 classes: Easy International Dishes at Home AND It's a Mocktail Party!
Just make sure you use the code "CHEERS" when you purchase your tickets!
AND Mandy will have a pop up shop where you can buy all sorts of mocktail related items so stop by booth N09 and let Mandy show you how to make a fantastic craft mocktail at home.
Pinners was designed just for you. It's new and always changing to feature what's hot right now. So say "goodbye" to the same old boring things and "hello" to an awesome weekend filled with what's fresh!  It's destined to become one of your favorite events.