Trick or Treat… A Halloween Cocktail with Cathead Distillery
Make Trick or Treating with the kids way more fun with an amazing Halloween cocktail! We team up with Cathead Distillery to share The Voodoo Spell... scared yet?

Halloween. Great pictures but what a journey getting there! Months before you start polling the kids with what they want to wear, agonize whether to scour the internet for the random character they want to be or try and scrounge something together from your closet (those of you who hand make your kids costumes are goddesses and in your own league… you deserve this more than me!).
My favorite part is walking out the door and seeing all the other families and taking note of all the solo cups & Yeti cups and all I can wonder all night is… "What's in your cup lady?"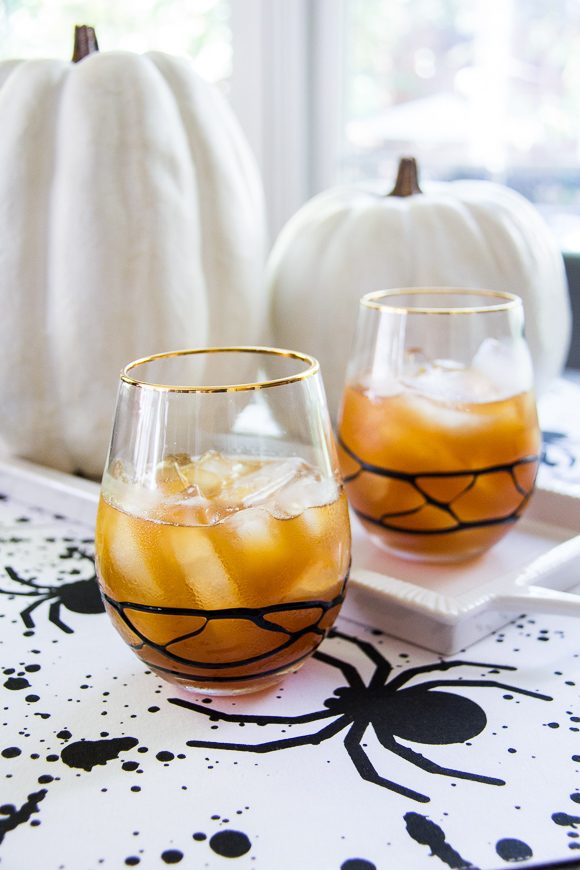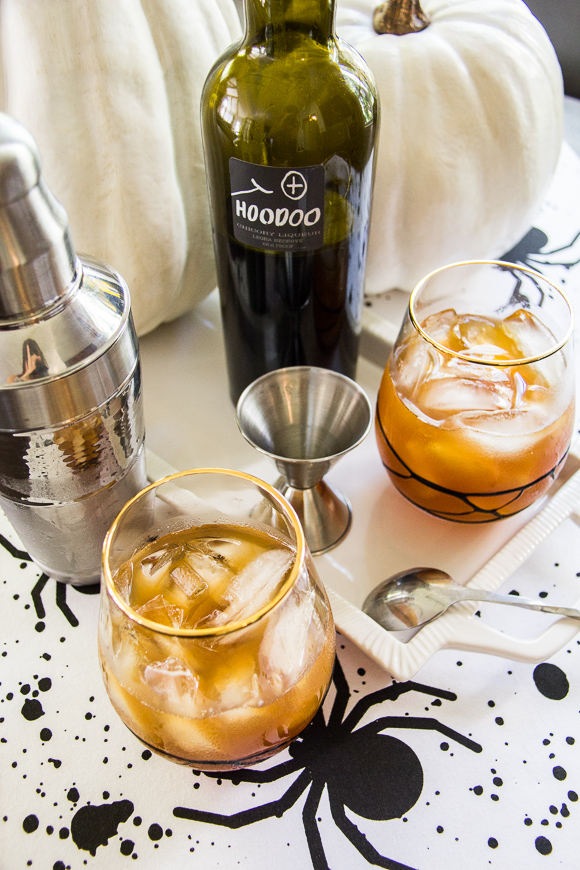 This year I'm teaming up with Cathead Vodka (check out our Valentine's Day Cocktails we've made with their delicious vodka here) to make an incredible Halloween Cocktail that will trump any libation you might want to put in your roadie.
They make a delicious liqueur that is Chickory flavored (think Cafe du Monde Coffee) called Hoodoo Liqueur. It's amazing. Warm and toasty and woody in all the right ways. Amazing and makes me feel like being home in Louisiana.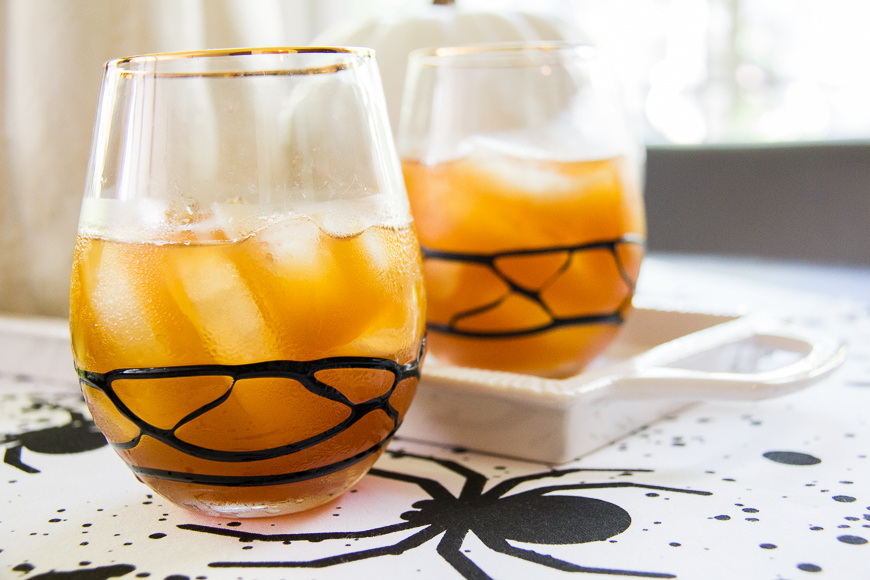 So I created a cocktail with more of those much loved flavors. Rye Whiskey, Aged Gold Rum, Walnut Bitters and Fresh Apple Cider get shaken with Hoodoo Liqueur to make the most deliciously warm and sippable Halloween Cocktail you'll ever have. So stinkin' good! Almost as delicious as your kiddos in their costumes.
Happy Halloween Lovies! – Mandy
The Voodoo Spell Halloween Cocktail
It's the most deliciously warm and sippable Halloween Cocktail you'll ever have.
Ingredients
4oz Rye Whiskey
2oz Aged Golden Rum
2oz Hoodoo Chickory Liqueur
4oz Good Apple Cider
6 dashes Walnut Bitters
Ice
Instructions
Fill a cocktail shaker with ice.
Add rye, rum, Hoodoo Liqueur, bitters and apple cider.
Shake for 10-15 seconds or until ridiculously cold and strain into 2 glasses full of ice.
https://sumptuousliving.net/halloween-whiskey-cocktail/
Copyright @ Sumptuous Living