Two Valentine's Day Vodka Cocktails To Share With Your Love!
"Romance is Bliss" & So are Cocktails! Our love inspired (and Vodka-Spiked) Valentine's Day Vodka Cocktails are sure to get the sparks flying!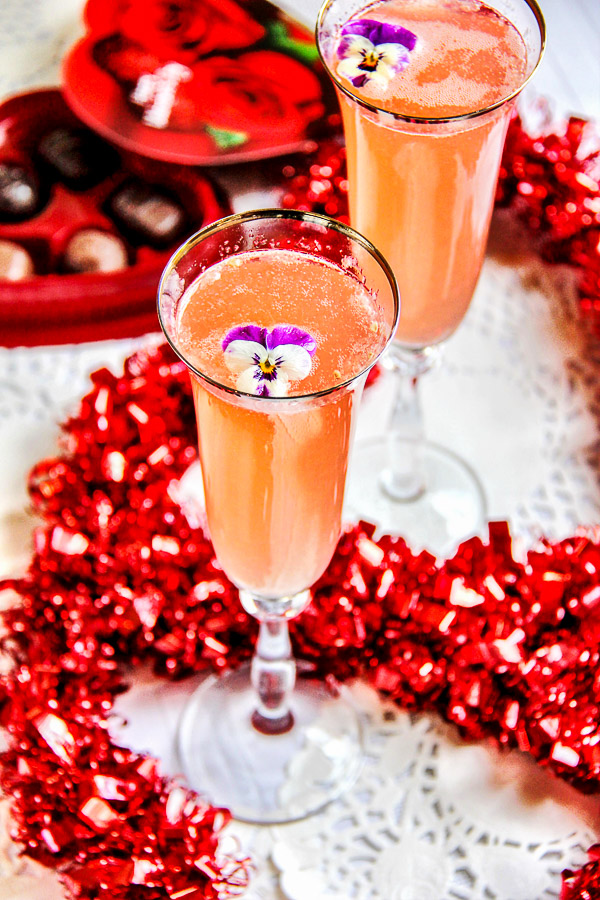 Valentine's Day is just around the corner! Whether you're making plans for a romantic night IN with your love or a night OUT on the town together, get the evening started with either one of our Valentine's Day Vodka Cocktails (or both…nobody's judging you baby). Personally, sipping cocktails & eating incredibly great Thai Curry by the fireplace would be my V-Day heaven (Hint, Hint Jeff).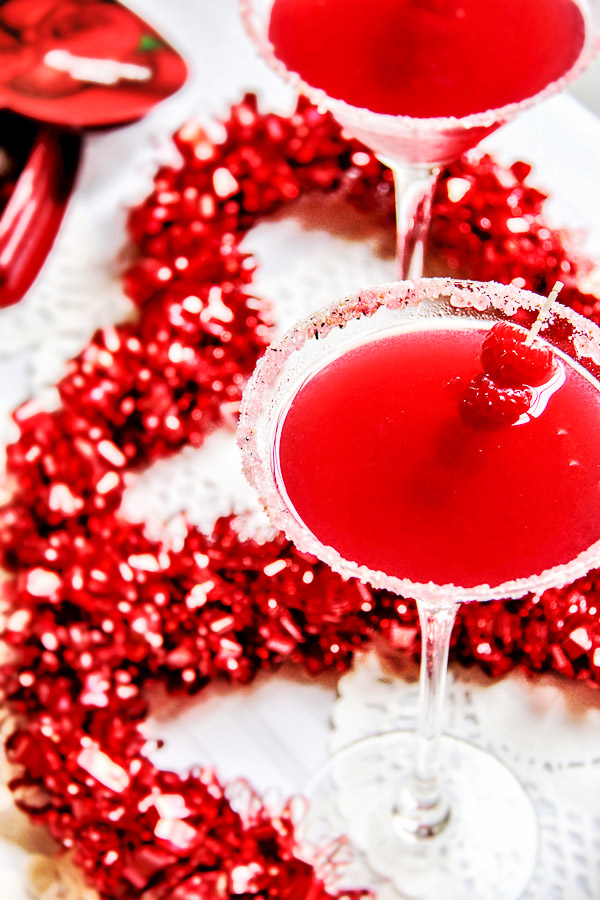 We teamed up with Cathead Vodka to create two gorgeous & stunningly delicious drinks that all you love birds are gonna go crazy for! Here's No. 1…
Honey Be Mine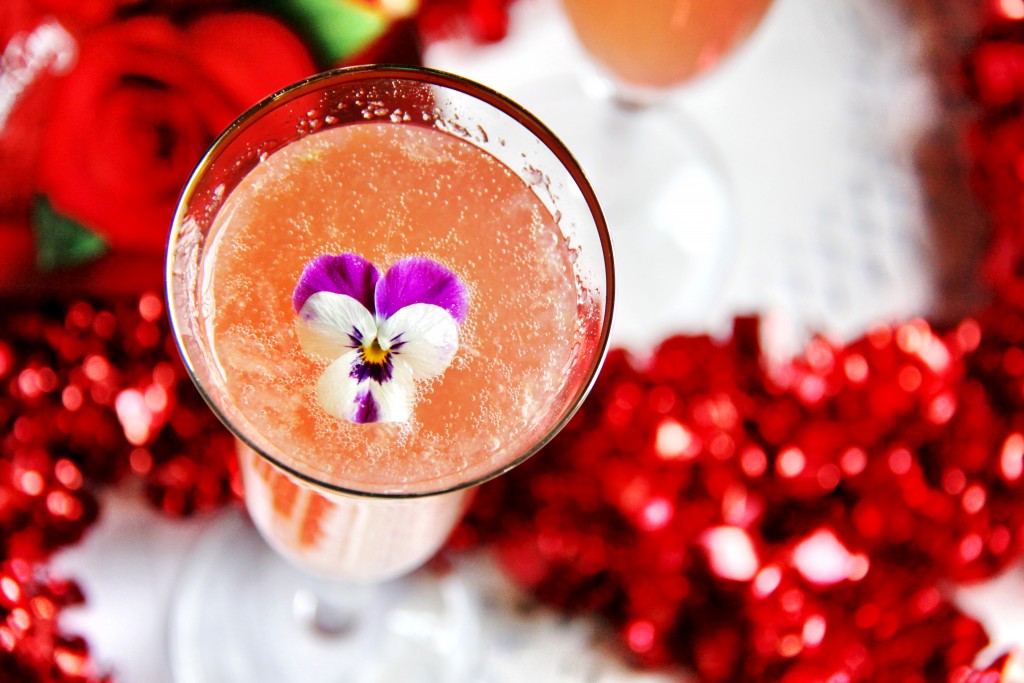 Cathead Vodka has a delicate Honeysuckle flavored vodka made in small batches. Remember pulling honeysuckle off the vine when you were a kid?  This vodka is subtle in its sweet floral notes and pairs wonderfully with champagne. It's Wonderful! And since it's Valentine's day, it should be Pink Champagne, right? We mix Cathead Honeysuckle with Triple Sec & Fresh Grapefruit then top off with Pink Champagne… Honey Be Mine
On to No. 2…
The Crimson Kiss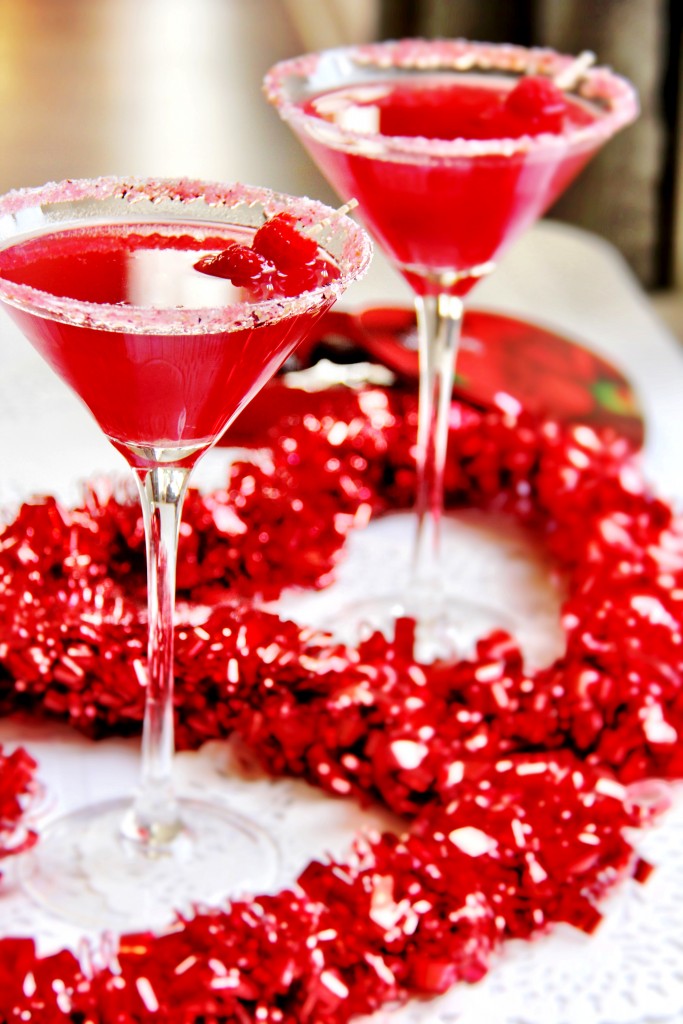 Did you know back before Coco Chanel & her red lipstick, they used crushed berries to make lips look lusciously kissable? Really glad we moved passed that fashion trend!! Our seductively red martini is made with crushed raspberries that are macerated with lemon juice and sugar in a cocktail shaker. Then we add in Cathead Original Vodka, Luxardo, Pomegranate Juice, and ice. Shake, Shake, Shake. And pour into a sugar rimmed martini glass. Just like a good Crimson Kiss, you want to linger a bit so you get all that sugary crust as you sip. Whoo…is it getting hot in here?