Give A Gift From The Kitchen! Gingerbread Bars
Whether its for a school snack, a teacher's gift or just your way of being a sweet neighbor, tell someone you appreciate them with a gift from your kitchen!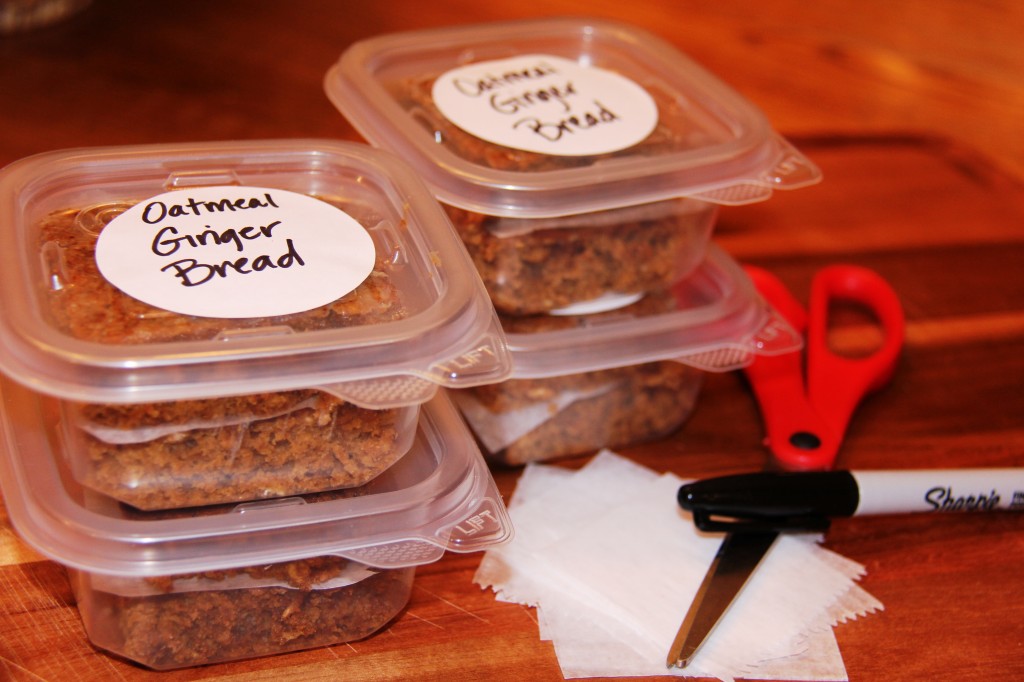 Teacher appreciation week continues in our house (along with a preschooler who is snack leader), so that led me to come up with a healthy baked good that will serve two purposes. One as a lovely mid-morning treat for the elementary teachers and two a snack that won't send a class of 3 & 4 year old preschoolers into a sugar frenzy! These gingerbread bars get two tasks done in one easy recipe!
These gingerbread bars make a great gift for teachers, classmates or neighbors. 24
Ingredients
1 box gingerbread mix
1 egg
3/4 cup spiced apple cider
1/2 cup water
1 cup oatmeal
3/4 cup apple sauce
Glaze

3/4 cup powdered sugar
4 tbs. apple cider
Instructions
Preheat oven to 350 degrees.
Mix all ingredients together and pour into a sheet pan sprayed with cooking spray.
Bake for 20-25 minutes or until a toothpick comes out clean. Let cool.
Glaze

Whisk together powdered sugar and apple cider (adding more if necessary) until you have a loose glaze.
Drizzle and spread evenly glaze onto cooled gingerbread.
You may not use all of the glaze.
Simply want a light glaze on the cake.
Cut into squares and layer with deli or wax paper between in simple clear containers or baggies.
Notes
Thanks to the insistence of a rascally 4 year old in my kitchen...I made the preschool snack portion of the bread fun for his classmates by adding a few animal sprinkles while the glaze was wet.
https://sumptuousliving.net/gingerbread-bars/
Copyright @ Sumptuous Living