Gin & Orange Cocktail: The Dark Horse
Gin and orange cocktail with wonderful bitter liqueur make a sultry and dark cocktail you'll want to curl up and sip through the night. The Dark Horse!

I'm so excited for today's cocktail. This is how I (Big Bad Mandy) drink! Dark and broody but sippable and something that transports you. I want to savor this cocktail. Sip and stare at it. A gin and orange cocktail that has a story, you can taste it. I wonder if this is how Polo players drink or an English Aristocrat (only by title and runs his family's estate, but is the best bloke you've ever met).
I'm calling it The Dark Horse. It's a deeply rich gin and orange cocktail thta should be drunk in a cozy cottage in the English countryside by the fireplace….OR by a tall chick in Atlanta on her back porch. LOVING IT! We'll just pretend we're somewhere else… it transports you, it's that good.
THE DARK HORSE (GREAT GIN, ORANGE, DRY CURACAO, DEEP BITTER LIQUEUR & GOOD TONIC)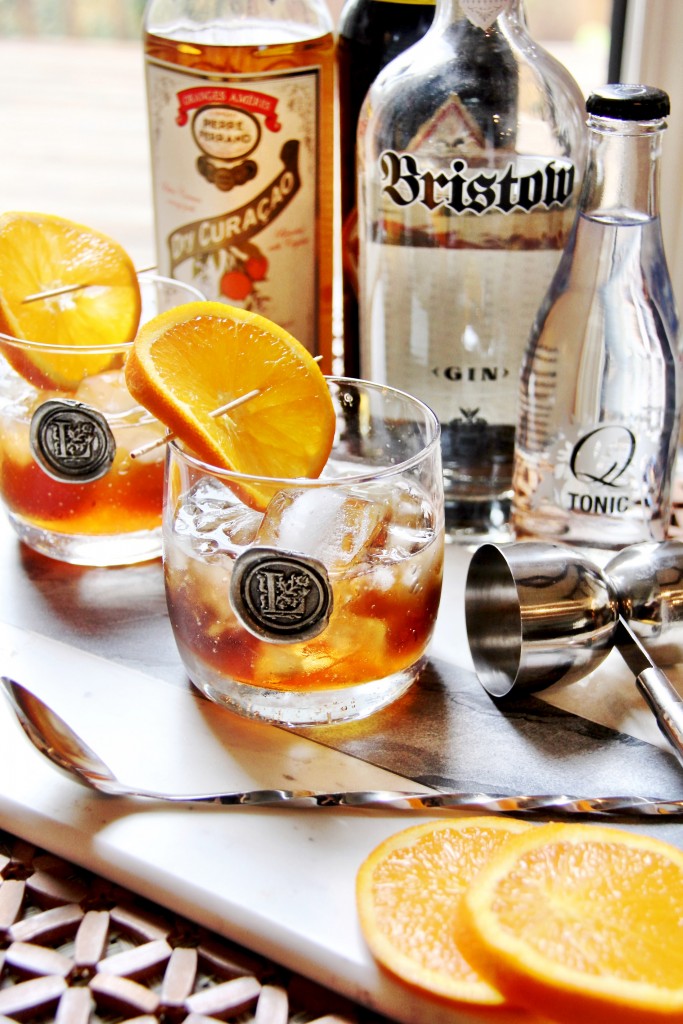 We pair up with Bristow Gin and Q Drinks to bring you today's Dark Horse Cocktail. Bristow Gin is made by the same fantastic distillery as Cathead Vodka (see our Honey Be Mine, Crimson Kiss, and Irish Coffee Martini). Bristow Gin is delicious, highly awarded and reviewed, and will rival any of your favorite over the pond versions.
Q Drinks is my new favorite cocktail mixer. Naturally made and the highest quality you can find, mix any cocktail with Q Drinks and your sip is instantly elevated. Made with ingredients from local farmers, these mixers won't leave your teeth all sticky or take away from from your favorite liquors. Plus they are a must for a well stocked bar to make your guests feel welcome and special!
 Here's the Liquor Lineup you need to make the Dark Horse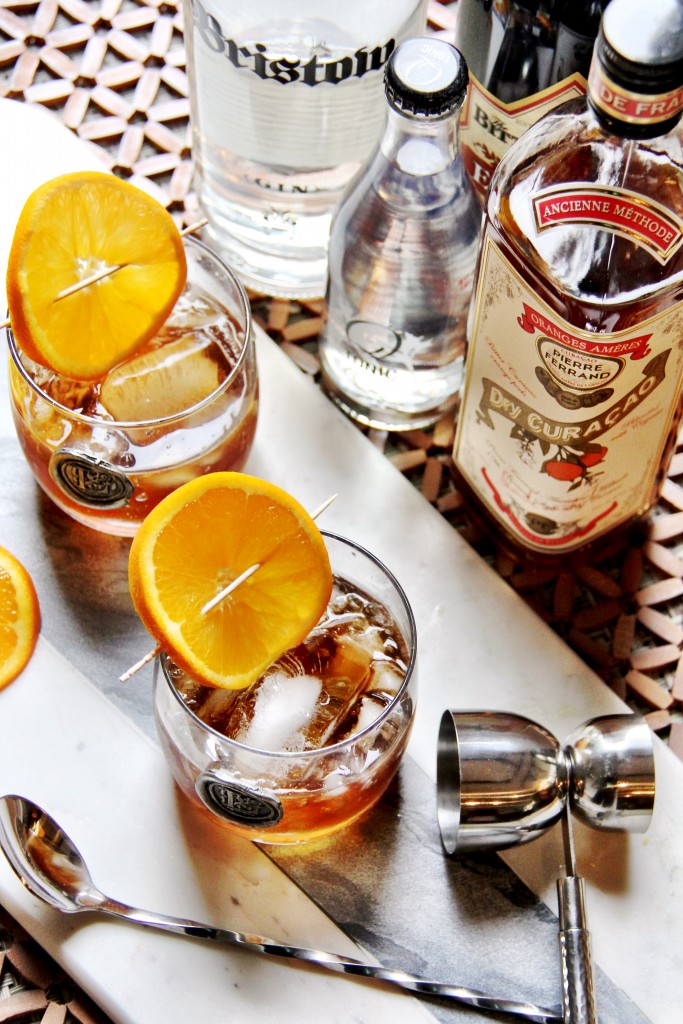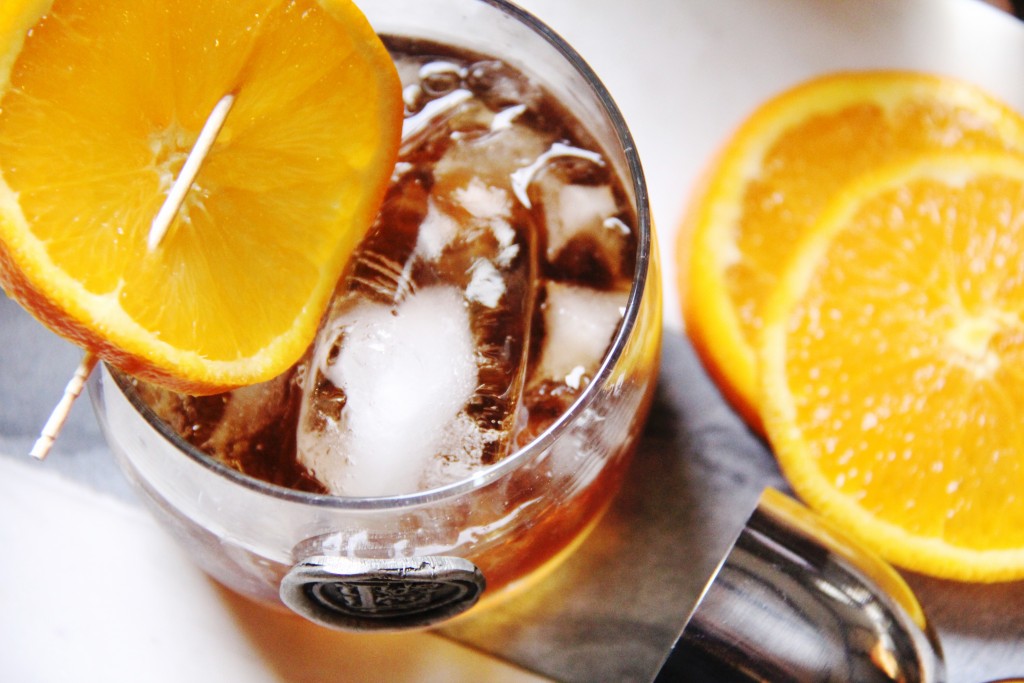 Dark and broody but sippable and something that transports you.
Ingredients
1 1/2oz Bristow Gin (or Your Favorite Gin)
1/2oz Dry Curacao (or Orange Liqueur)
1/2oz Bitter Truth EXR Liqueur (or Any Amaro/Bitter Liqueur)
2oz Q Drinks Tonic (or Good Quality Tonic)
1 wedge Orange
Instructions
Fill a tall glass with crushed ice.
Pour ingredients into a cocktail glass and stir gently. Pour over crushed ice.
Garnish with Orange Wedge.
https://sumptuousliving.net/gin-and-orange-cocktail/
Copyright @ Sumptuous Living