Cocktail Friday: The Hummingbird, A Rye Whiskey Martini
Every good southerner loves whiskey! Today's Cocktail Friday libation is a slightly sweet and beautifully curious rye whiskey martini you'll want to linger over called The Hummingbird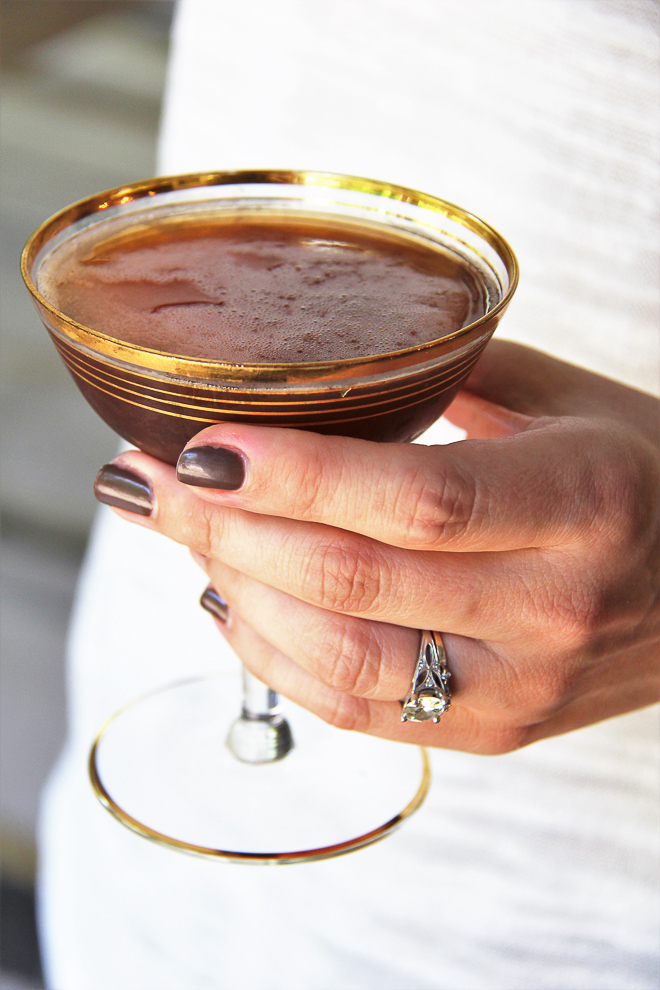 A few weeks ago, I was shaking pre-dinner cocktails for my sister and her hubs (who loves old fashioneds). I love rye whiskey and wanted to sip on something well balanced, not too sweet, not too strong, but just right. A cocktail you don't want to rush drinking. Something you can sip, and linger, that will intrigue you. This is it! The Hummingbird will literally have you humming… and not just from the booze but from how delicious and delicate it is.  I shake up one of my favorite whiskeys, Southern Rye Whiskey, a slightly spicy whiskey with a mellow sweet finish that has been aged in charred oak barrels. Along with some other great bar gems, it blends into a killer martini. Poised in a classic coupe glass, it's a rye whiskey cocktail you'll want to show off to your friends and family at your next dinner party. Delicious!
For more Bourbon & Whiskey based libations, click on:
This post is in collaboration with Thirteenth Colony Distilleries. Cocktail recipe, development and opinions are fully that of Sumptuous Living.
The Hummingbird, A Rye Whiskey Martini
Well balanced, not too sweet, not too strong, just right.
Ingredients
2oz Southern Rye Whiskey
3 dashes Barrel Aged Bitters
1/2oz Bitter Truth EXR
1/2oz Vermut
1/4oz Ginger Simple Syrup
1/4oz Fresh Lemon Juice
Ginger Simple Syrup

2 cups Water
2 cups Sugar
2 " Fresh Ginger (roughly chopped or 1/4 cup peels)
Instructions
Ginger Simple Syrup

Place all ingredients in a saucepan over high heat and bring to boil. Stir.
Turn off heat and allow to cool fully.
Let sit for up to 4 hours.
Strain over fine sieve into mason jar and store in the fridge for up to 2 weeks.
The Hummingbird

Fill cocktail shaker with ice.
Add cocktail ingredients.
Shake well and strain into glass.
Notes
Plan ahead and make a batch of the Ginger Simple Syrup to keep on hand for when you want to make a quick cocktail.
https://sumptuousliving.net/rye-whiskey-martini/
Copyright @ Sumptuous Living