Frittata Bites Video Recipe
Turn an old classic into breakfast on the go or the perfect bite for brunch! Sausage, Kale & Goat Cheese Frittata Bites are easy and ready in minutes!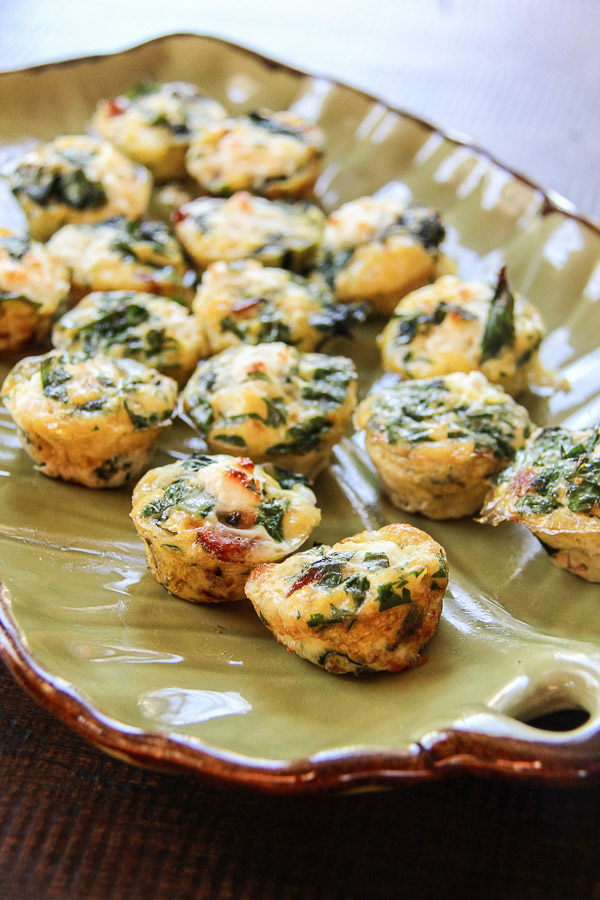 Recipes that can serve several purposes are the best kind. Right? Our Sausage, Kale & Goat Cheese Frittata Bites are that kind of recipe. Fabulous Brunch? Yep. Breakfast On The Go? You betcha. Breakfast for holiday guests to serve themselves as they wake? It's the BEST! I could keep going but pretty sure I've given you the idea…. Let's get to the recipe already!

WATCH THE VIDEO FOR OUR FRITTATA BITES HERE: Whipping up a batch of our fresh and delicious sausage, kale and goat cheese frittata bites is easy.
A quick sautee of yummy sausage, kale and onions in my favorite giant skillet
Divvy the filling up into a mini-muffin tin.
Fill the tin with an easy egg mixture and top with a few crumbles of goat cheese.
Frittata Bites bake in minutes.
nytime you want something yummy in the AM. You won't be able to stop eating these amazing little fluffy & delicious bites of breakfast heaven! The full recipe is below.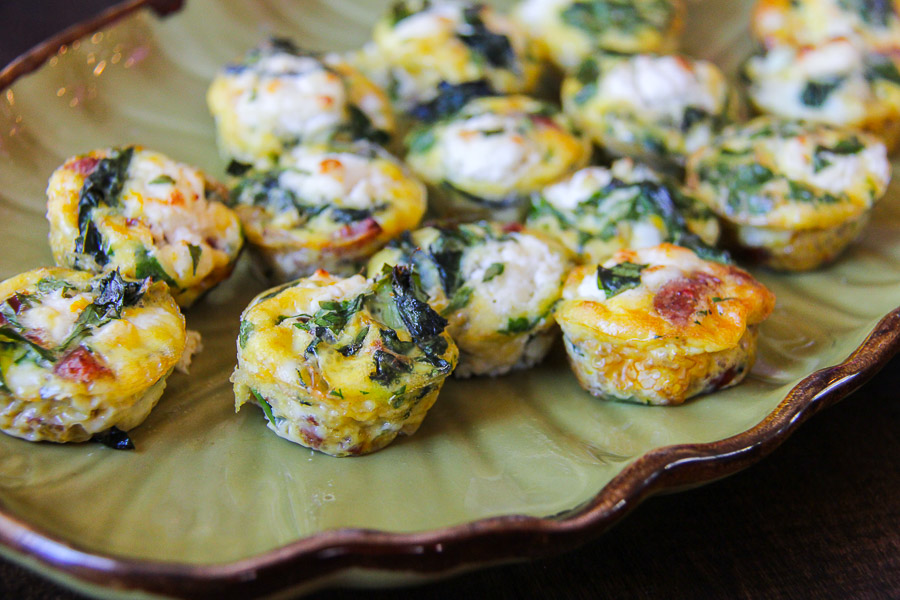 Sausage & Kale Frittata Bites
Sausage, Kale , & Goat Cheese Frittata Bites are amazing little fluffy & delicious bites of breakfast heaven!
Ingredients
3 tbs olive oil
1 large onion, chopped
1 link smoked sausage, chopped
1 bunch of kale, stems removed and chopped
1 tsp Creole seasoning
1 tsp kosher salt
1 tbs orange zest
8 eggs, beaten
¼ cup half and half
¼ cup chopped flat leaf parsley
6-8 oz. crumbled goat cheese
Instructions
Preheat oven to 350 degrees.
Spray 4 mini-muffin tins with cooking spray. Set aside.
In a large oven safe skillet, heat oil over medium high heat.
Saute onions and sausage together for 3-5 minutes or until onions are soft and sausage is browned.
Do not overcrowd the pan. Your food will steam instead of brown.
Add in kale, Creole seasoning, salt, and zest.
Cook, tossing often, until kale is just wilted (about another 3 minutes).
While that cooks, beat eggs with cream and add chopped parsley.
Remove sausage mixture from heat and spoon into muffin tins.
Top with crumbled goat cheese.
Fill cups with egg mixture and bake for 15-20 minutes or until eggs are set and slightly golden on top.
https://sumptuousliving.net/frittata-bites/
Copyright @ Sumptuous Living