Whipped Sweet Potatoes with Goat Cheese & Thyme
Thick, creamy, and just the right amount of sweet goat cheese and fresh thyme make our Whipped Sweet Potatoes a must-try side dish.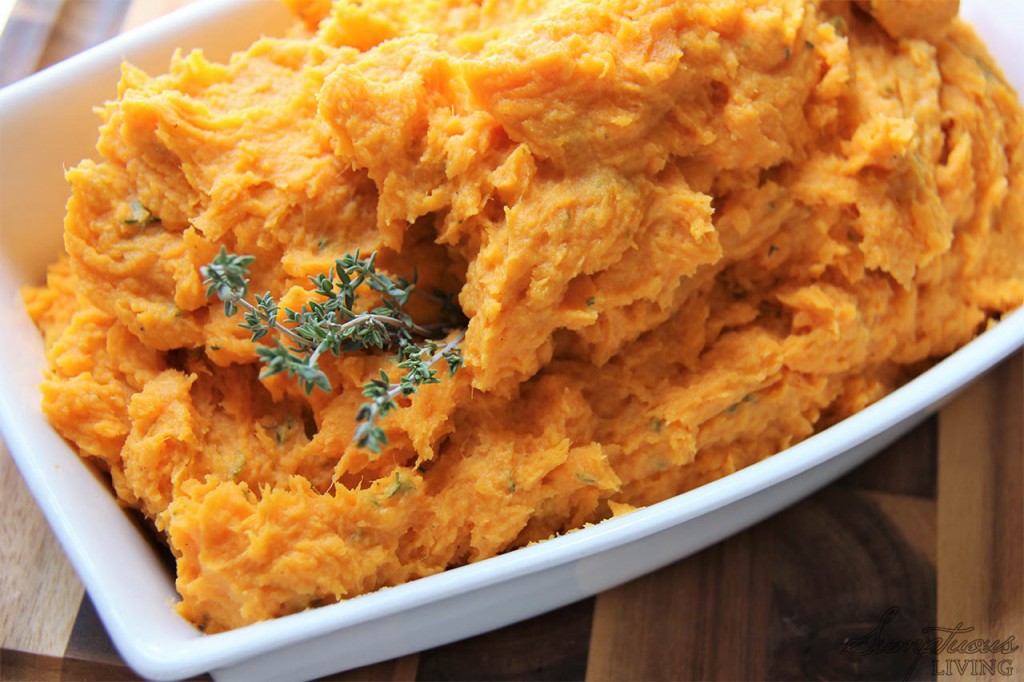 There is an old culinary adage that goes something like, "You eat with your eyes first." When it comes to home cooking, a great deal of the time presentation is going to be the least of your worries.
Sometimes, it's just easier to stick spoons in the pot and tell everybody to serve themselves. You went through all of that trouble to cook it, they shouldn't really expect you to plate it up all nice for them, should they?
These beautiful sweet potatoes with goat cheese don't need any fancy plating to look great. Sure, that picture up there has a little sprig of thyme stuck in it for garnish, but you weren't thinking of how great that thyme looks were you? The bright color of the sweet potato and those soft, creamy peaks really sell you before it ever reaches your plate. Seriously.
Even that one little bit of the whip that ended up on the counter when transferring it into the serving dish looked great.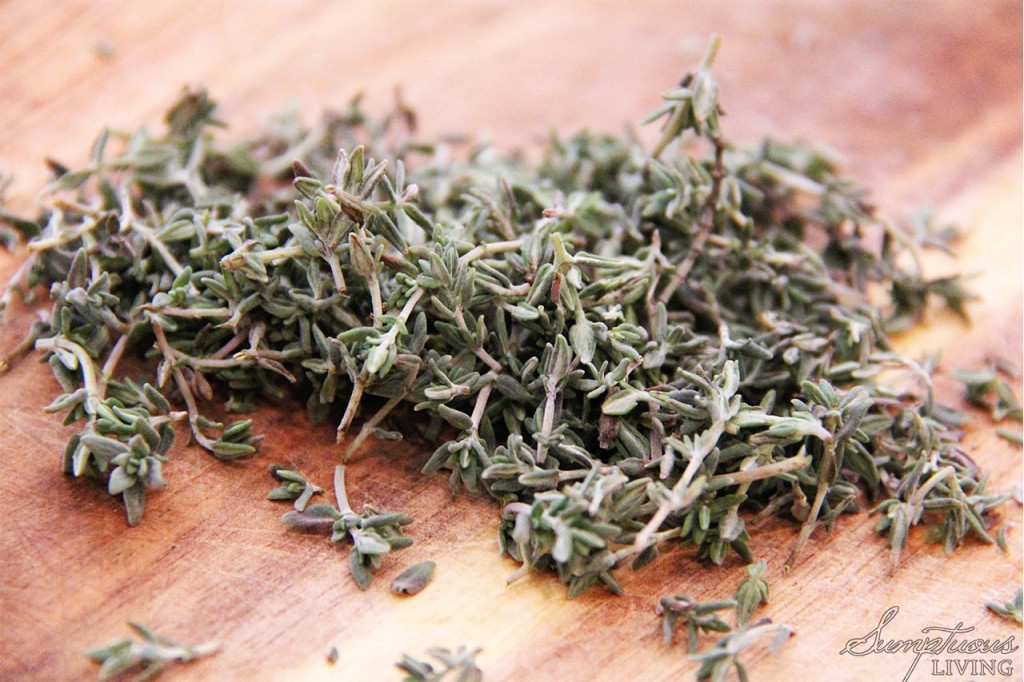 Looking great is only half the battle! Thankfully, these whipped sweet potatoes don't disappoint in the flavor department either. The natural earthy sweetness of the sweet potatoes, the tanginess of the goat cheese and the lovely fresh citrus-y flavor of the thyme really brings everything home.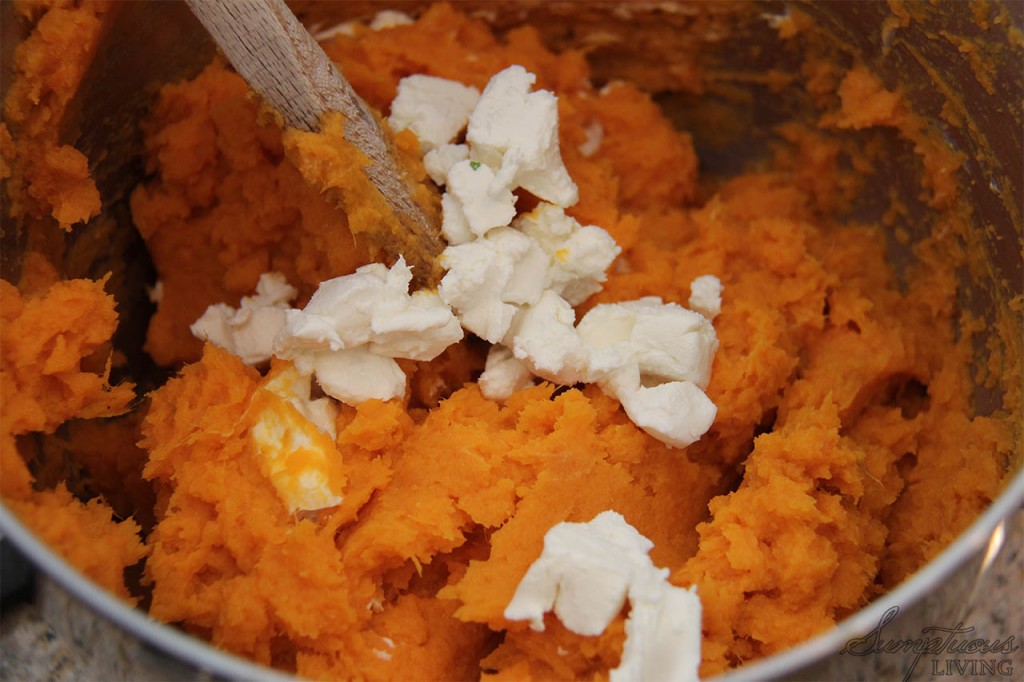 The texture is oh so beautiful too. Sweet potatoes really lend themselves to a fluffy creaminess that regular potatoes just can't achieve. And the best part is, it's super easy. The cooking time on the sweet potatoes takes a bit, but you can really just stick them in the oven and forget about them until the timer goes off.
If you want to make these killer Sweet Potatoes with Goat Cheese for Thanksgiving, that will leave you a nice chunk of time to work on other dishes while the oven handles 90% of the work for this recipe. And once the sweet potatoes are done all you have to do is just mash and mix everything all together.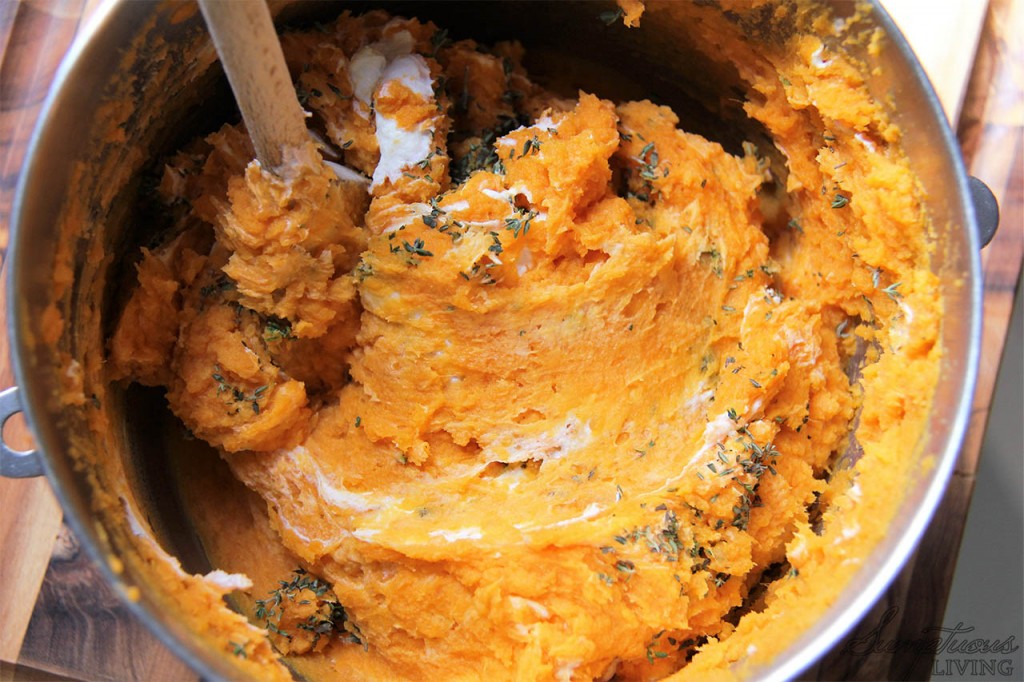 Why not impress everyone with something deliciously beautiful on the dinner table this holiday season?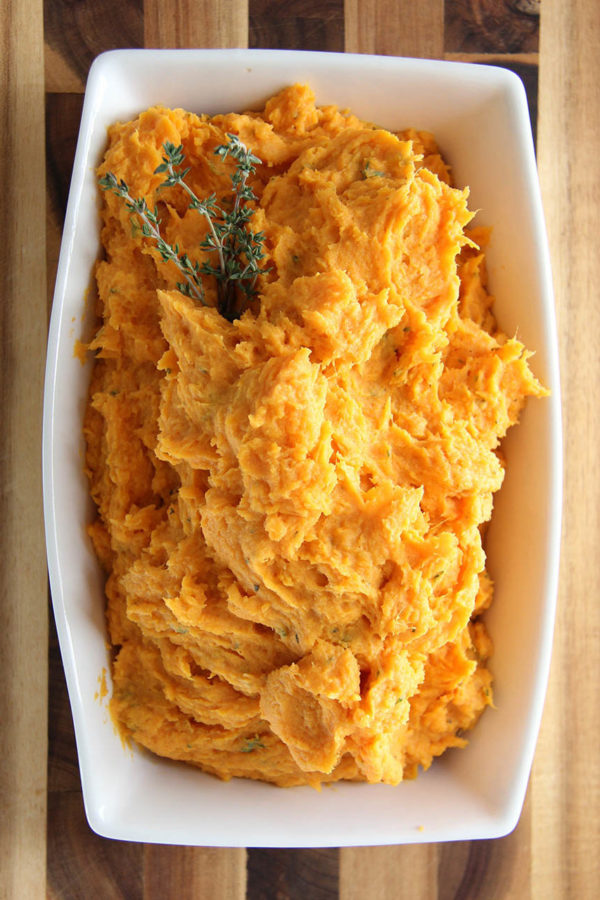 Whipped Sweet Potatoes with Goat Cheese and Thyme
Thick, creamy, and just the right amount of sweet make our Whipped Sweet Potatoes a must-try dish.
Ingredients
4 Large Sweet Potatoes
1/2 stick Butter
4oz Goat Cheese (crumbled)
2 tablespoons Fresh Thyme
1/2 tablespoon Creole Seasoning
1/2 cup Half and Half
Salt (to taste)
Instructions
Preheat oven to 400 degrees.
Wash sweet potatoes in water to clean.
Using a fork poke holes in each of the potatoes and place them on a foil lined sheet pan or in a baking dish.
Bake for 1- 1 1/2 hours until tender. You should be able to poke it easily with a fork.
Scoop out the sweet potatoes into a mixing bowl discarding the skin.
Using a stand mixer with the whisk attachment (or a hand held mixer with beaters), whip the potatoes, 1/2 stick of butter and half and half until smooth.
Fold in the crumbled goat cheese and thyme.
Add Creole seasoning and salt to taste.
https://sumptuousliving.net/sweet-potatoes-with-goat-cheese/
Copyright @ Sumptuous Living