Cocktail Friday: Spicy Tomato Gin & Tonic
Spice up a classic with our Spicy Tomato Gin & Tonic! A bit like a Bloody Mary, we smash fresh tomatoes & cucumbers with gin to make a cocktail to savor!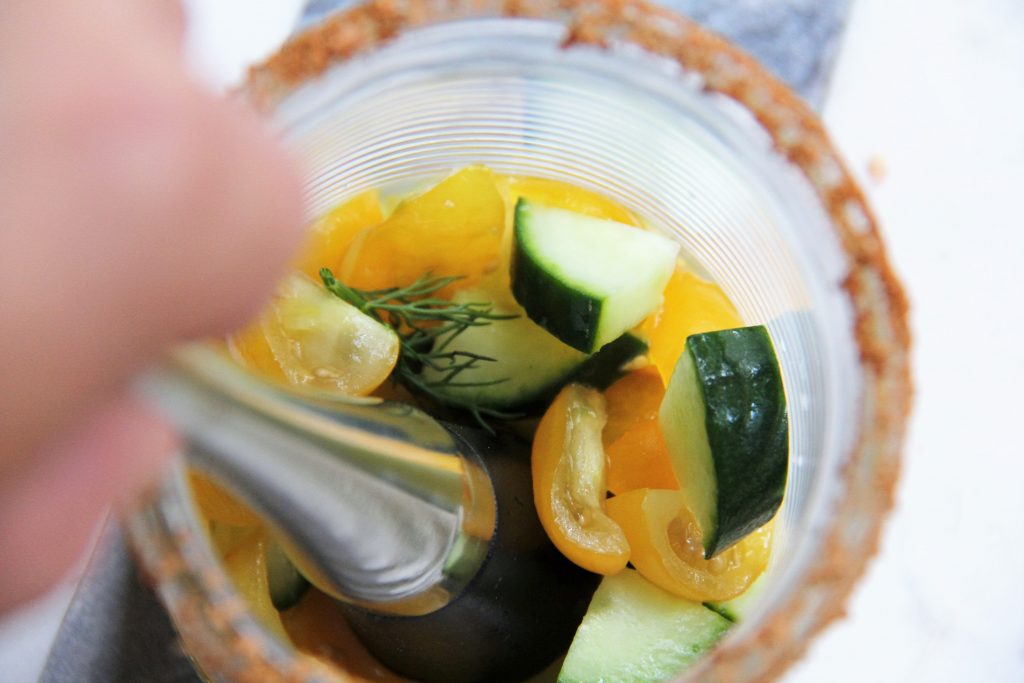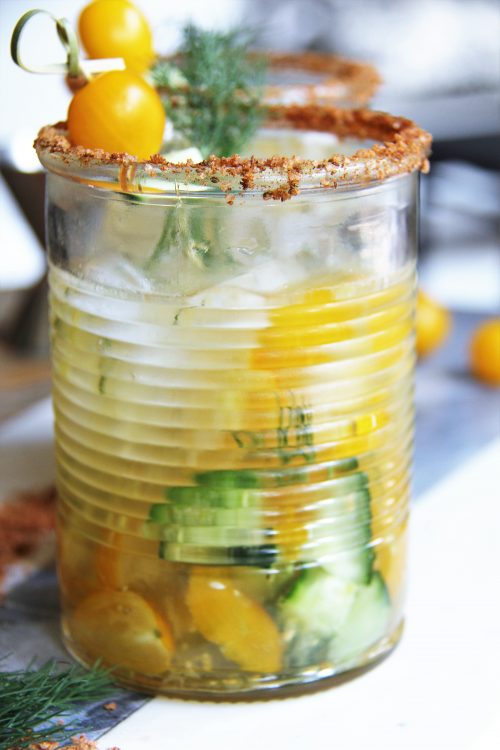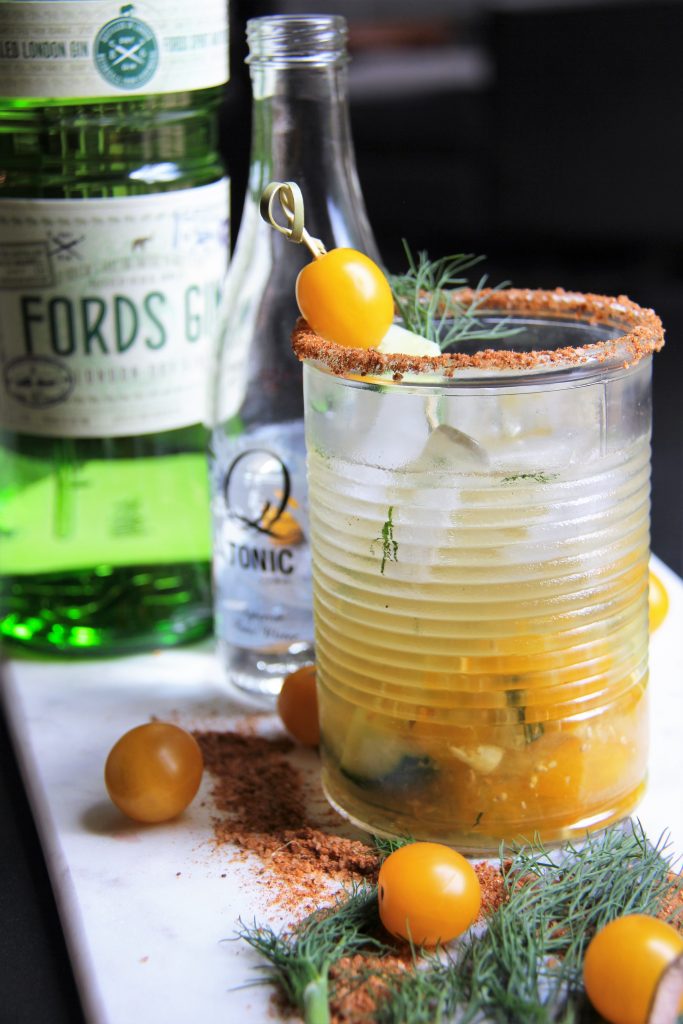 I'm a huge fan of cocktails with a kick. My hubs… not so much. But I love them. Love Gin. Love Bloody Mary's. Love Tomatoes. Love Cucumbers. Love Spicy Cocktails. So when I created today's Spicy Tomato Gin & Tonic, I literally exclaimed… "That's the best damn cocktail I've ever made!" I have never said that before. NEVER. But I love this drink. Made with really good ingredients (many you'd find in a classic Bloody Mary) like great gin, amazing tonic (there IS a difference), fresh dill, cute little cherry tomatoes, hothouse cucumbers (the long skinny kind wrapped in plastic), jalapenos and a steak seasoning rim. It's a salad and a cocktail rolled into one and I love every sip! Dang… now I want another one!
It's a salad and a cocktail rolled into one.
Ingredients
¼ cup yellow cherry tomatoes, halved
¼ cup hothouse cucumber (wrapped in plastic at the market), sliced
1 sprig fresh dill
1 slice jalapeno
Dash of tabasco sauce
Dash of Worcestershire sauce
3 dashes celery bitters
1 oz lime juice
2 oz gin
2 oz Q tonic water (or your favorite brand)
Steak seasoning
Whole cherry tomatoes and cucumber slices for garnish
Instructions
Wet rim of glass with cut lime. Dip in steak seasoning.
Place tomatoes, cucumber, dill, and lime juice in bottom of glass; muddle for 1 minute
Add Worcestershire, tabasco, bitters, gin and tonic water.
Fill with ice and stir gently (not to disturb rim).
Garnish with cherry tomatoes and cucumber slices.
https://sumptuousliving.net/spicy-gin-and-tonic/
Copyright @ Sumptuous Living