Caribbean Coconut Spiced Pecans
With holiday parties looming, prepare yourself with this perfect party snack! Your guests won't be able to get enough of these yummy spiced pecans.
When we have a recipe like these delicious spiced pecans, I usually try to think of a good excuse for you to cook them. For example, these would be perfect for the football gameday party or the big Halloween party down the street. However, sometimes we just need to face facts. We can have all the reasons in the world to make yummy finger foods, but sometimes we just want to eat them ourselves. And if you take a look at these beautifully roasted and flavorful pecans, no one will blame you.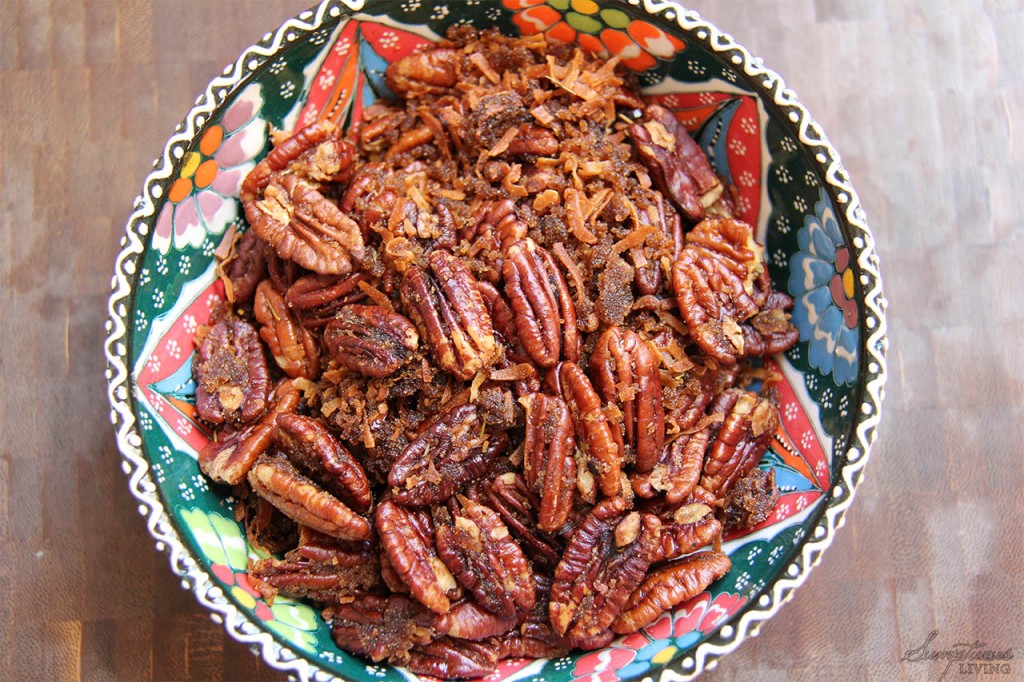 Like many of our other dishes, this recipe is really simple. In fact, it's so simple that you will be wondering how something so simple can taste so good. When you have a great, fresh product like pecans, you shouldn't try to hide them in a bunch of ingredients. That's why this recipe only has four additional ingredients. Add a burst of flavor and leave those crispy pecans front and center. Enjoy!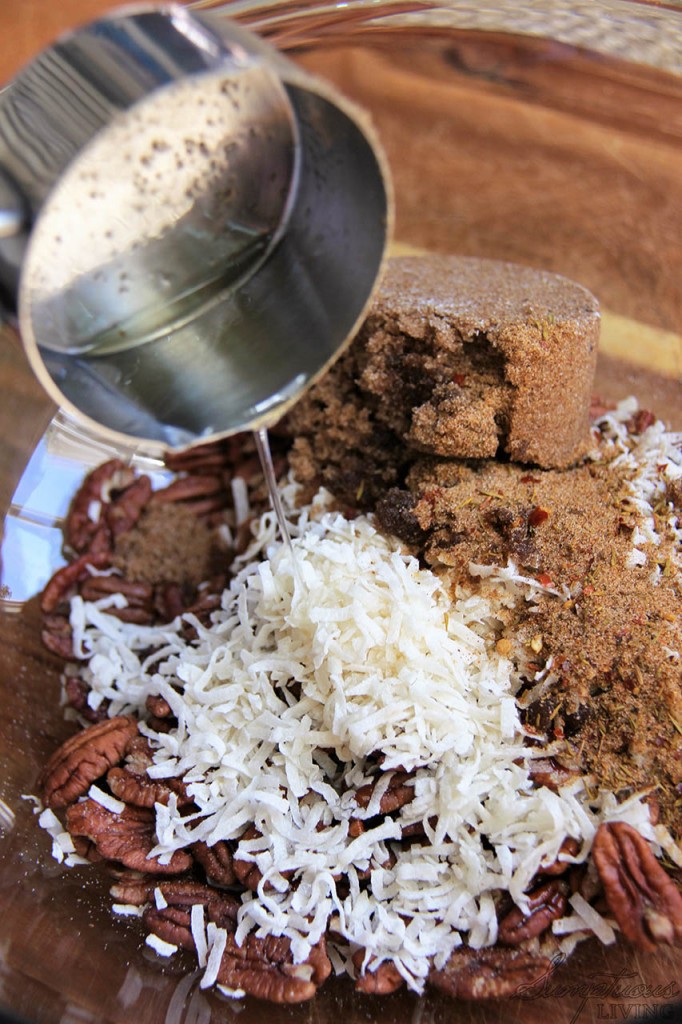 Caribbean Coconut Spiced Pecans
Simple ingredients make for a delicious anytime snack.
Ingredients
4 cups Pecans
1/2 cup Brown Sugar
1/4 cup Oil
1 tablespoon Jerk Seasoning
1/2 cup Shredded Coconut Meat
Instructions
Toss all ingredients together and spread in a 13x9 pan. Bake at 350 for 20 minutes.
https://sumptuousliving.net/spiced-pecans/
Copyright @ Sumptuous Living