Sausage and Peppers, The Ultimate Sandwich!
Perfect sandwich for the big game or an easy dinner on a chilly night! Roasted in dark beer & tomatoes, this sausage & peppers recipe makes the perfect hoagie!
Football Season. Chilly days. Leaves falling. Just plain hungry. Closet Italian.
Whatever your reason, there's never a wrong one to make Sausage & Peppers! Roasted goodness in a pot gets spooned onto a fresh baked roll. The ultimate sandwich! My kids, my hubby, my team all love this recipe and the best part is how crazy easy it is!
Brats, dark beer, fire roasted tomatoes and tomato paste all join in the pot for a preliminary swim before adding in tons of peppers and onions.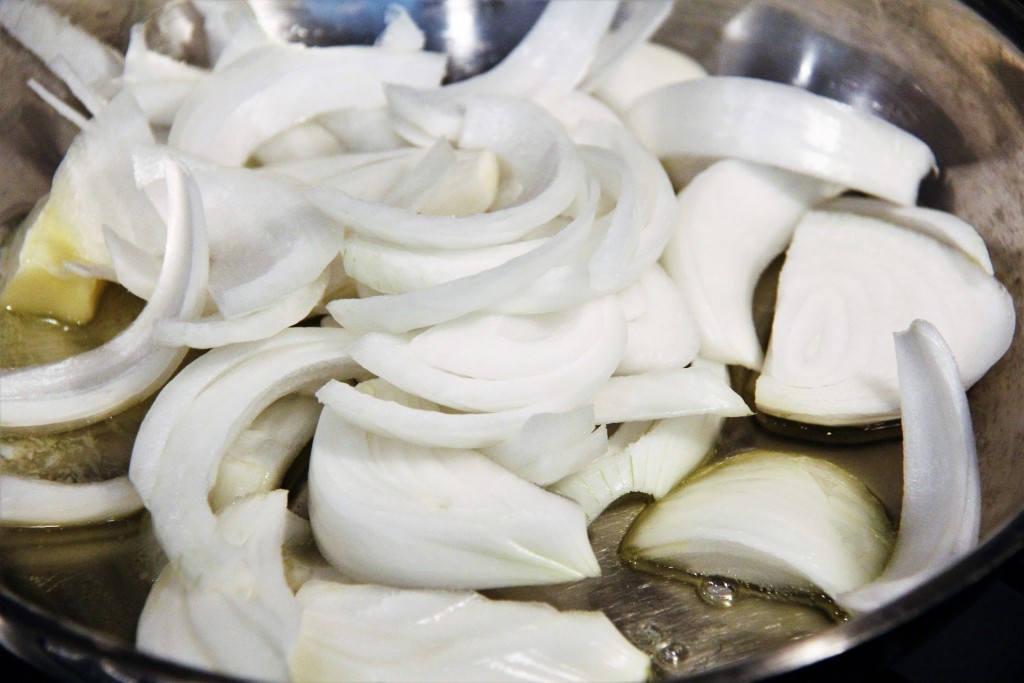 Stir in the veggies, add a few spices and put the whole pot into a hot oven to roast. The sausages cook and the peppers caramelize while the sauce reduces.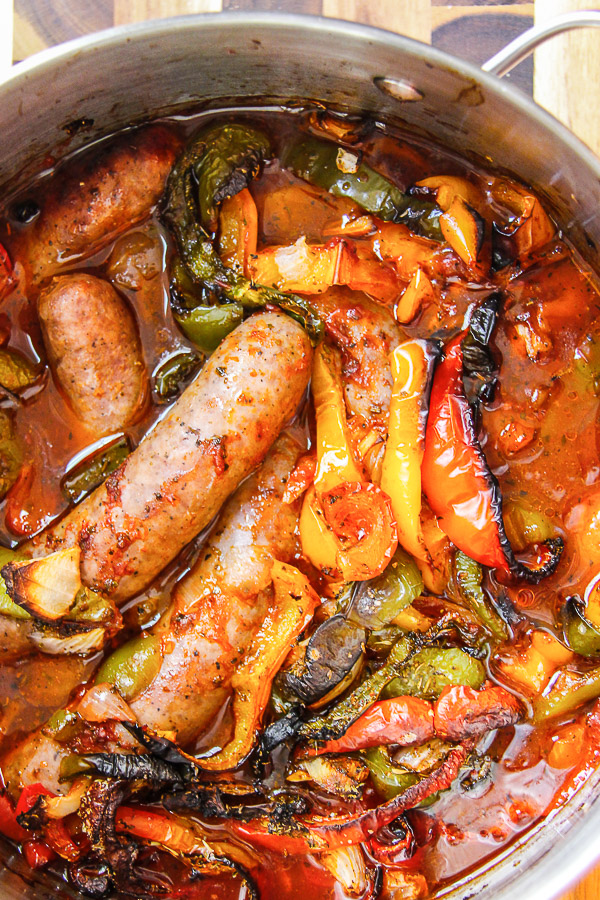 What emerges is warm comfort food like no other and all you did was…
Buy groceries
Slice a few veg
Throw stuff in a pot
Let the oven do all the work
Realize you're a genius!
Then pop a brat into a fresh hoagie drizzled with a little olive oil (you can toast it in the oven if you like). Spoon the sauce and peppers on top. Add cheese (like provolone) if you like or have enough will power to wait that long… never happens in my house but we are weak & hungry people!
Sausage and Peppers Sandwich
Roasted goodness in a pot gets spooned onto a fresh baked roll.
Ingredients
10 Bratwurst (links)
1 bottle Amber/Brown Ale Beer
1 can Fire Roasted Tomatoes (diced)
1/2 can Tomato Paste
1 tablespoon Italian Seasoning
1 teaspoon Kosher Salt
4 cups Bell Peppers (sliced, 2 green, 1 red and 1 yellow pepper)
1 1/2 cup Sweet Onion (sliced)
Fresh Hoagie Buns
Olive Oil (drizzle)
Instructions
Heat oven to 375 degrees (convection if you have it).
In a small food processor or blender, puree diced tomatoes and tomato paste until smooth.
In a heavy pot, place brats, beer, and tomato mixture.
Bring to a boil and reduce to simmer. Cover and cook for 10 minutes.
Add peppers, onions, and spices. Stir to combine.
Place in oven and bake uncovered for 30 minutes.
Serve on hoagie buns that have been toasted under the broiler and drizzled with olive oil.
https://sumptuousliving.net/sausage-peppers/
Copyright @ Sumptuous Living