Summertime Lemonade Martini
The perfect summertime cocktail! A lemonade martini infuses fresh lemon juice and mint with vodka and Limoncello. Delicious!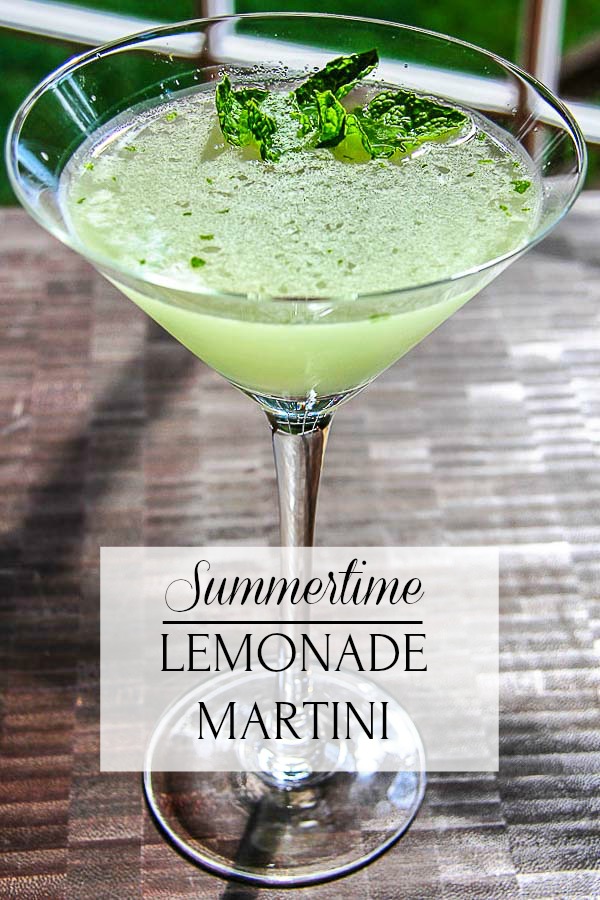 It's my birthday! (Or at least it is tomorrow) Tonight I'm hitting the town with "The Hubs" and our dearest friends for an incredible and exotic dinner… no kids… just actual adult conversation! So you better believe I'm having my own little pre-party! No better way to get ready for a night out than dying your own hair: sitting in a shower cap & an old bathrobe, trying not to look 85 anymore with your crazy gray-rooted self sipping on THE most perfect summer lemonade martini ever! Try and get that visual out of your noggin tonight…at least you're thinking of me on my birthday! You're such a sweet friend!
I love martinis! Lisa, my amazing design assistant, brought me a birthday basket of Hendrick's Gin, the cutest birthday cocktail napkins, a massive jar of gorgeous martini olives, and a sinfully seductive candle yesterday. She knows my "Martini Mojo" is gonna be on full force this weekend. Smart girl! You have probably seen our most popular martini floating around Pinterest and this one is the perfect dessert martini.
Making a batch of mint simple syrup is probably the smartest thing you can do all summer! I have a pot overflowing in my front yard. I keep it in a pot, because otherwise it will invade the whole garden and then you won't be such a fan of fresh mint anymore. All you need to do is bring equal parts sugar and water together to a boil then add a handful of fresh mint leaves and turn off the heat. For this recipe add some lemon peels to the pot. While the simple syrup cools, it infuses the minty lemon flavor into the syrup. Let it sit for as long as you can. A few hours or overnight. Then strain the mint & lemon peel out and store the simple syrup for 2-3 weeks in a mason jar in the fridge.
You should all be simple syrup pros by this point as much as I yap on & on about them. Would you like me to create a simple syrup line so you can make our cocktails easier at home? Let me hear your feedback in the comments below? PLEASE!
To make this Lemonade Martini, we shake Absolut Citron Vodka, Limoncello (An Italian Lemon Liqueur available at any liquor store), fresh lemon juice (promise you DO NOT buy that little horrible little plastic lemon posing as fresh lemon juice), and our lemon mint simple syrup together with a bunch of ice in a cocktail shaker. Shake it 'till it's so damn cold your hands can't take it no more! Then pour it into a gorgeous cocktail glass. You can even rim the glass beforehand with this Lemon Drop Cocktail Sugar. It's our favorite.
So happy Cocktail Friday to you and Hella Happy Birthday to me! Love M!
THE PERFECT SUMMERTIME LEMONADE MARTINI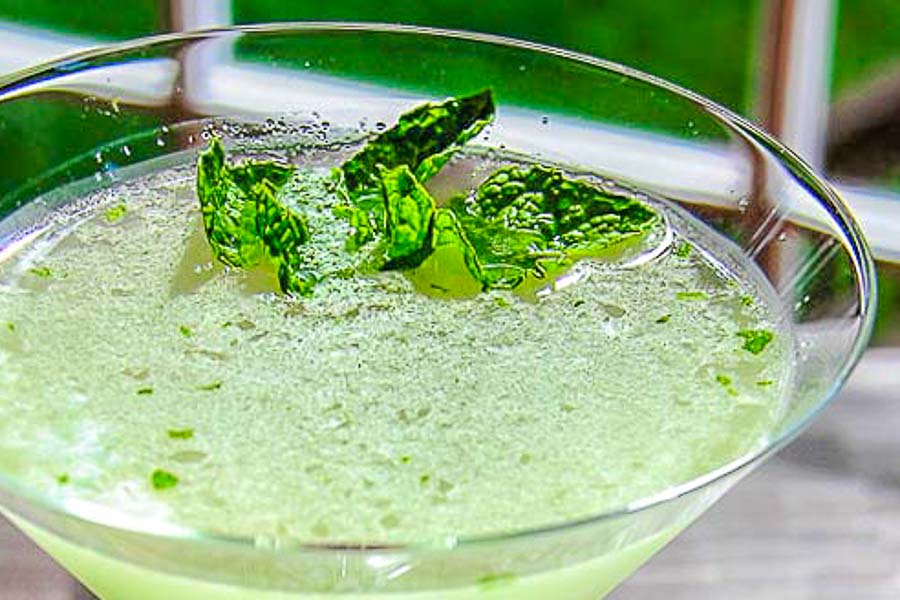 Limoncello, vodka, fresh juice and mint make this a great summertime cocktail.
Ingredients
2oz Absolut Citron Vodka
1oz Limoncello Liqueur
1/2oz lemon juice (freshly squeezed)
1/2oz lemon mint infused simple syrup
1 Large fresh mint leaf
ice
Instructions
Pour all ingredients into a cocktail shaker filled with ice and mint leaf.
Shake well and strain into martini glass.
Garnish with mint sprig or just sip unadorned like a babe on the beach!
https://sumptuousliving.net/lemonade-martini/
Copyright @ Sumptuous Living