Grilled Peaches with Balsamic Reduction & Lemon Curd Yogurt
A lot of people make the mistake of thinking that just because you are on a diet or trying to eat healthy, you have to avoid desserts altogether. Well, I'm here to tell you that those people are wrong! Sure, there is nothing like a nice slice of cake or a warm cookie fresh from the oven, but you can find succulence in desserts that won't blow up your waistline as well.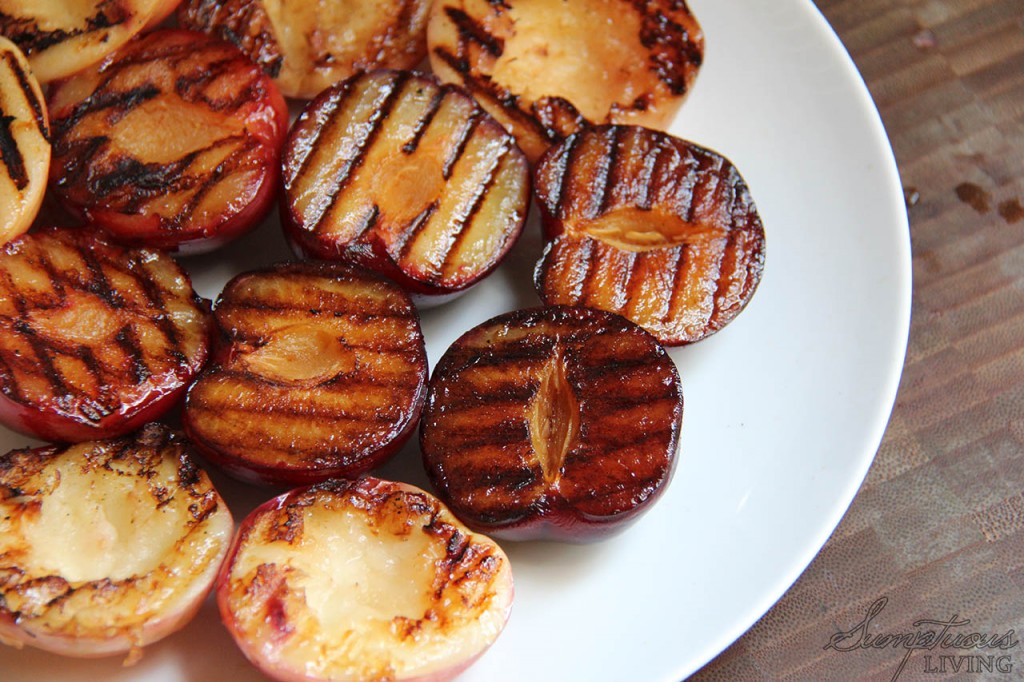 These grilled peaches, plums and nectarines are the perfect example. Grilled instead of pan fried and served with yogurt rather than ice cream, this is a lighter, fresher treat than your average dessert. The combination of the tangy balsamic and the rich sweetness of brown sugar  accent each other perfectly and really help to bring out the beautiful delicate flavors of the fruit. And those grill marks! There is nothing quite as beautiful as that dark caramelization on a fresh piece of fruit. You just know there is a huge amount of flavor waiting for you on every bite. And finishing the dish off with with a citrus-y dollop of yogurt just makes perfect sense.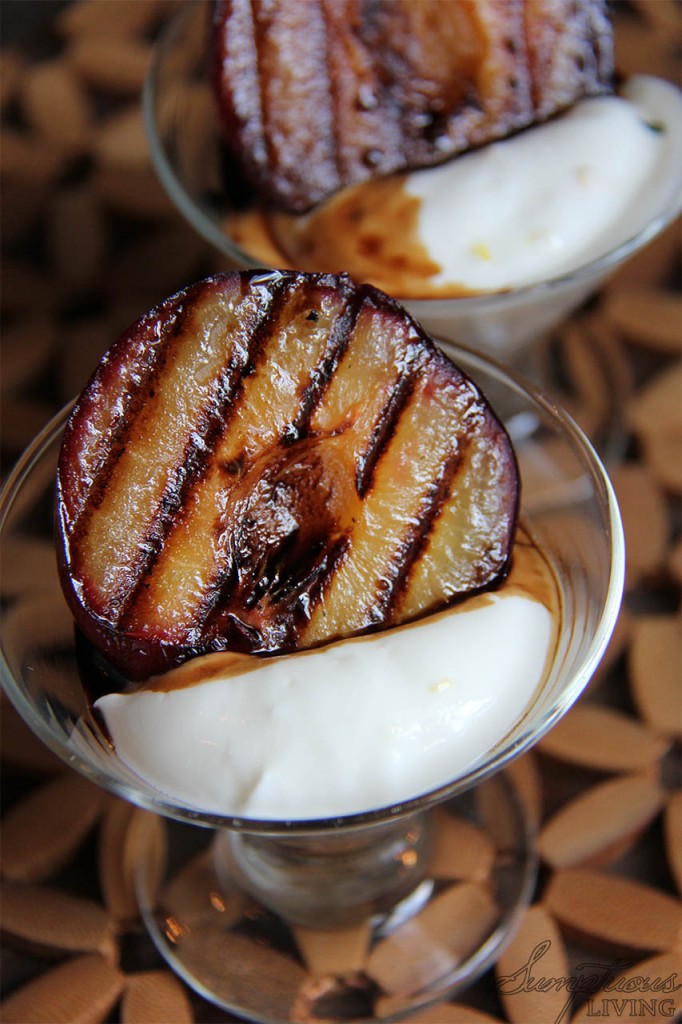 So just remember, you can have your peaches and eat them too. And without all the guilt of peaches and cream!
You don't always have to ruin your diet to enjoy a deliciously decadent dessert. Our grilled peaches are an awesome guilt-free treat!
Ingredients
3/4 cup Balsamic Vinegar
3 Peaches (cut in half and pitted)
1 tablespoon Olive Oil
1 1/2 cup Plain Non-fat Greek Yogurt
1 heaping tablespoon Lemon Curd
1 teaspoon Lemon Zest
1 tablespoon Brown Sugar
1 teaspoon Vanilla
1 tablespoon Fresh Lemon Juice
Instructions
Place balsamic vinegar in a small saucepan over high heat. Bring to a boil and reduce until thick and syrupy. Set aside.
Heat a grill pan over medium-high heat. Brush peach halves with olive oil and grill cut side down for 3-4 minutes or until slightly tender and nice grill marks form.
In a medium bowl, mix together yogurt, lemon curd, and lemon zest. Set aside
In another bowl, whisk together brown sugar, balsamic reduction, lemon juice and vanilla.
Place peach on a plate. Drizzle with balsamic reduction and top with a dollop of yogurt.
https://sumptuousliving.net/grilled-peaches-with-yogurt/
Copyright @ Sumptuous Living