Flatbread Recipes Two Ways
Savory warm, toasted flatbread in two delicious and unique ways with these two awesome recipes! Fig & Blue Cheese Flatbread with a Delicious Balsamic Reduction and Kale & Mushroom Flatbread with Smoked Gouda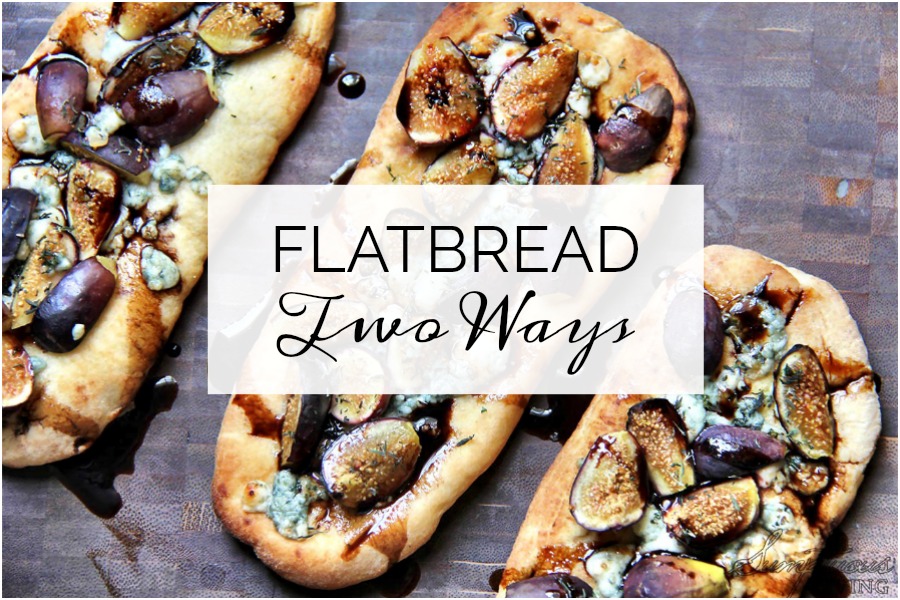 We're loading on delicious flavor onto flatbread in not one but two ways! Flatbreads of any kind can be an under-utilized tool in the kitchen, but I like to think of them as my own personal culinary canvas! Flatbreads like naan or pita are meant to be jazzed up and decorated rather than just eaten plain. Whether you make a flatbread pizza, smear it with a delicious dip or cover it in fresh toppings like we did, the result will always be great – and versatile!
But rather than just give you one recipe to use for your baked flatbreads, we are giving you two! What a deal, right? We've got you covered with one succulent, savory recipe  and another that utilizes a combination of different flavors for a sweet, tangy snack. Best of all, these recipes are really easy and are perfect for parties, sharing plates or just a big snack.
Kale and Mushroom Flatbread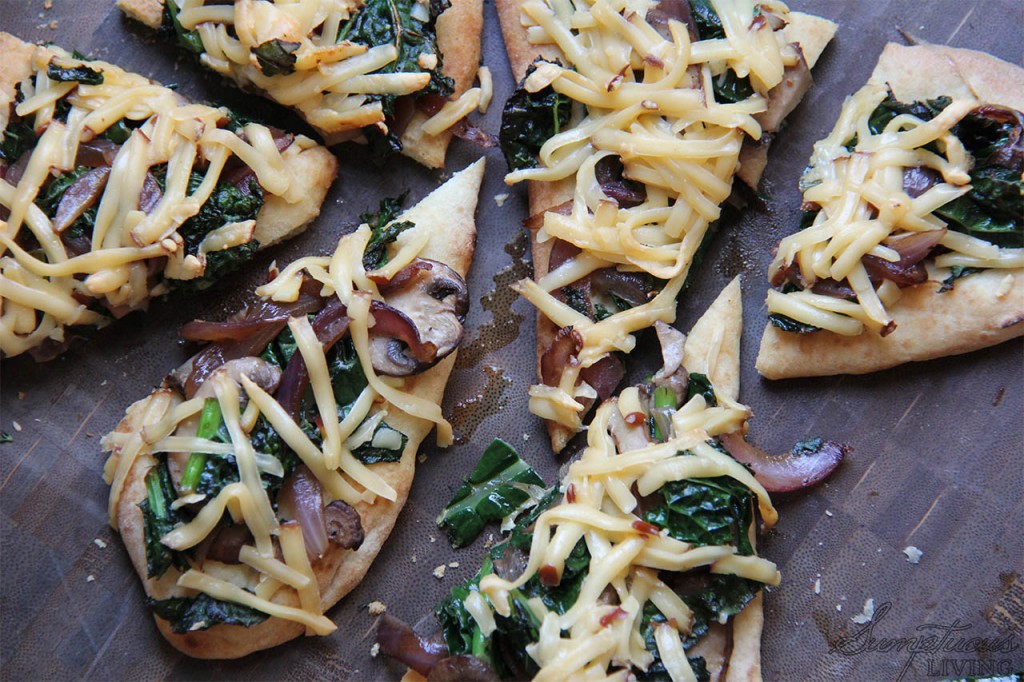 This recipe is more straightforward, but just as devastatingly delicious. The trick is using the best, freshest ingredients to pack a whole bunch of flavor and goodness into each little slice of this flatbread.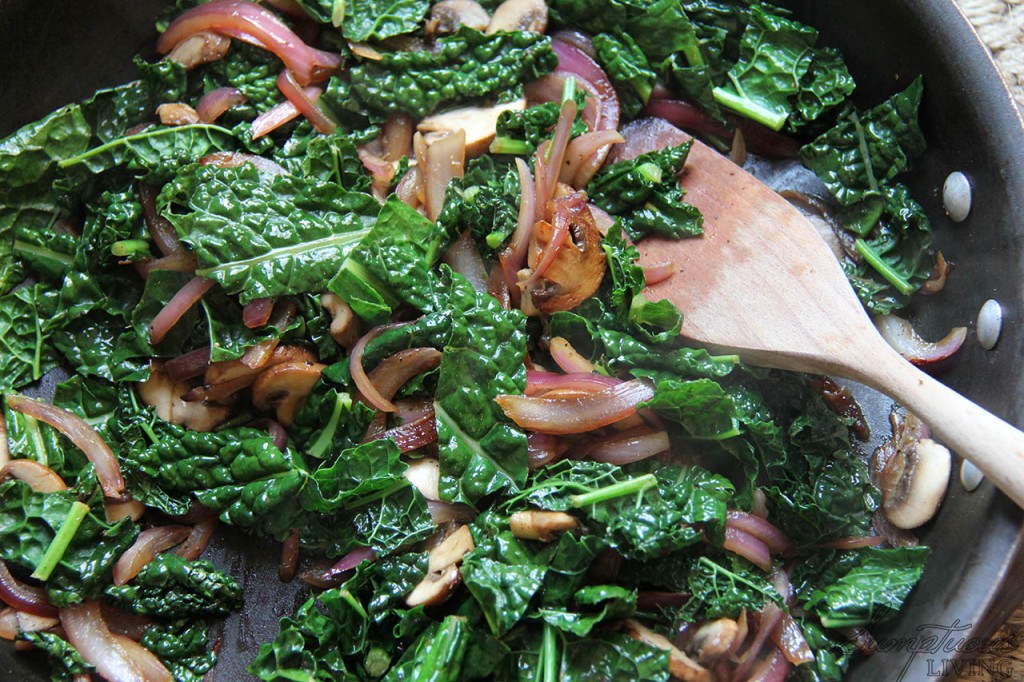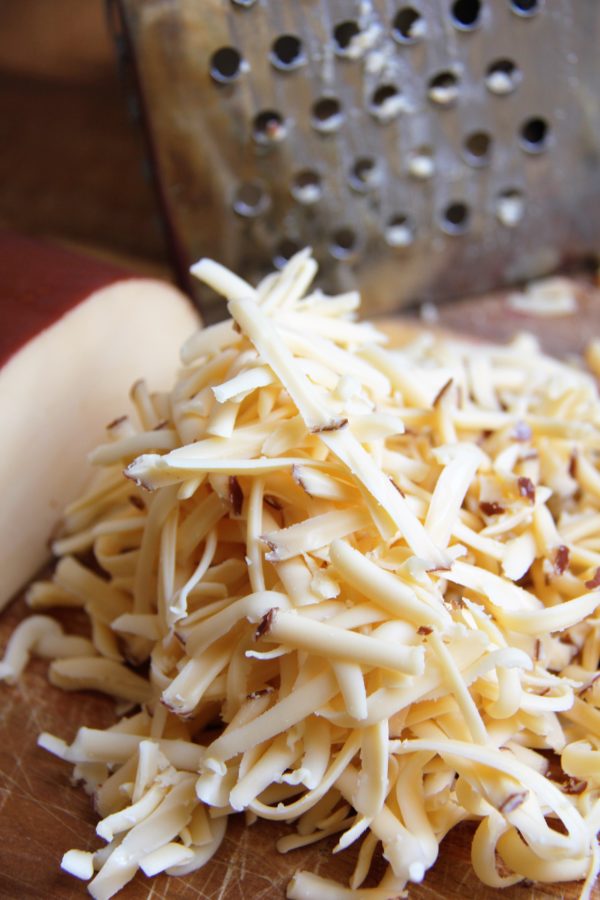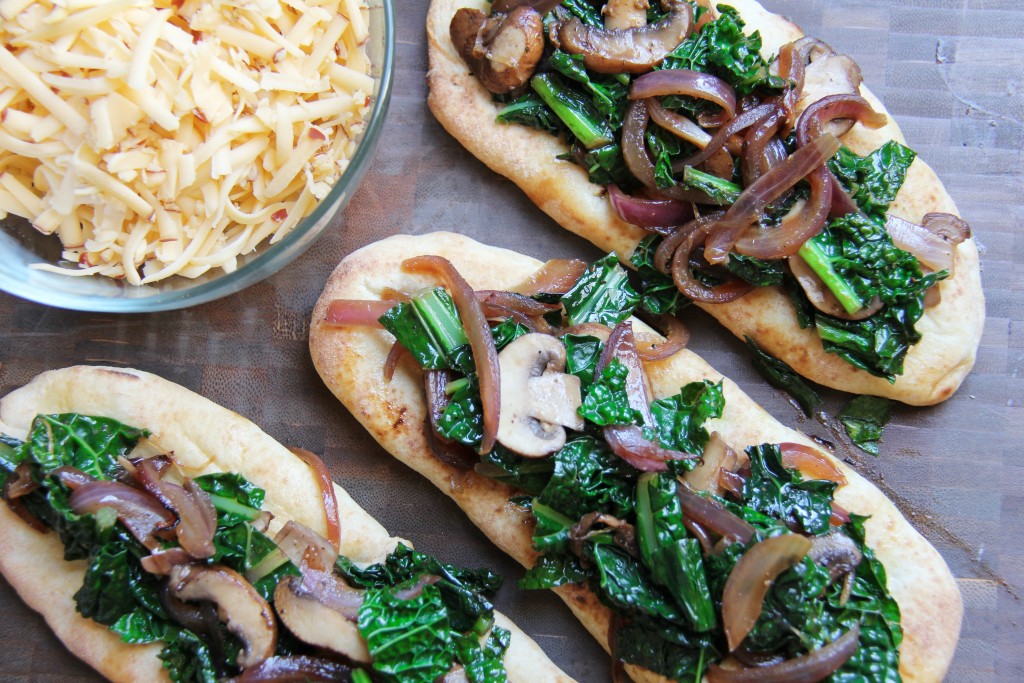 Also, covering the whole thing in a generous portion of gouda cheese helps too! And from this recipe, you can get an idea of what kinds of veggies would work on flatbread. Feel free to try your own recipe after you give this one a shot!
Fig and Blue Cheese Flatbread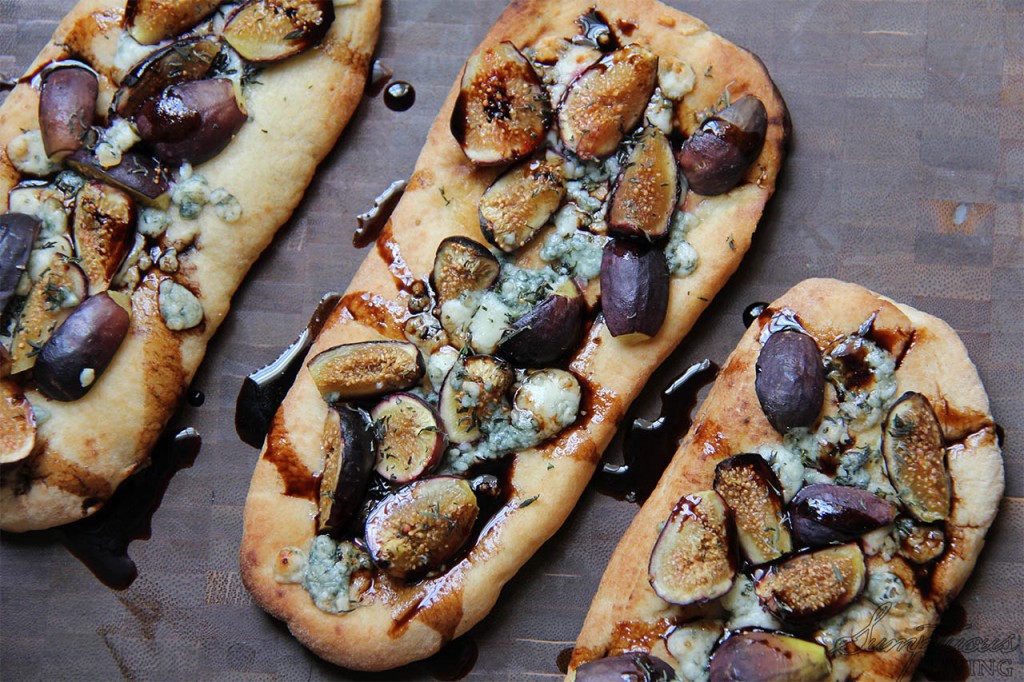 I like to combine exciting flavors and in this flatbread recipe, there's no holding back. Figs? Count me in! Blue cheese? Sure! The two combined? Even better! The two bold flavors bring out the best in one another.
I absolutely guarantee that if you try this recipe you won't doubt the combination at all! Blue cheese can be an overpowering flavor, but when paired with a fresh fruit with a more delicate flavor (such as figs or pears), the bold flavor of the cheese really serves to enhance the flavor of the fruit. It's just one of those weirdly awesome food science things that restaurant chefs use all the time to make such tasty food. The light tanginess and sweetness of the balsamic reduction really is just the metaphorical icing on the cake too. And of course you can substitute in another fruit, but just look at how beautiful these figs are!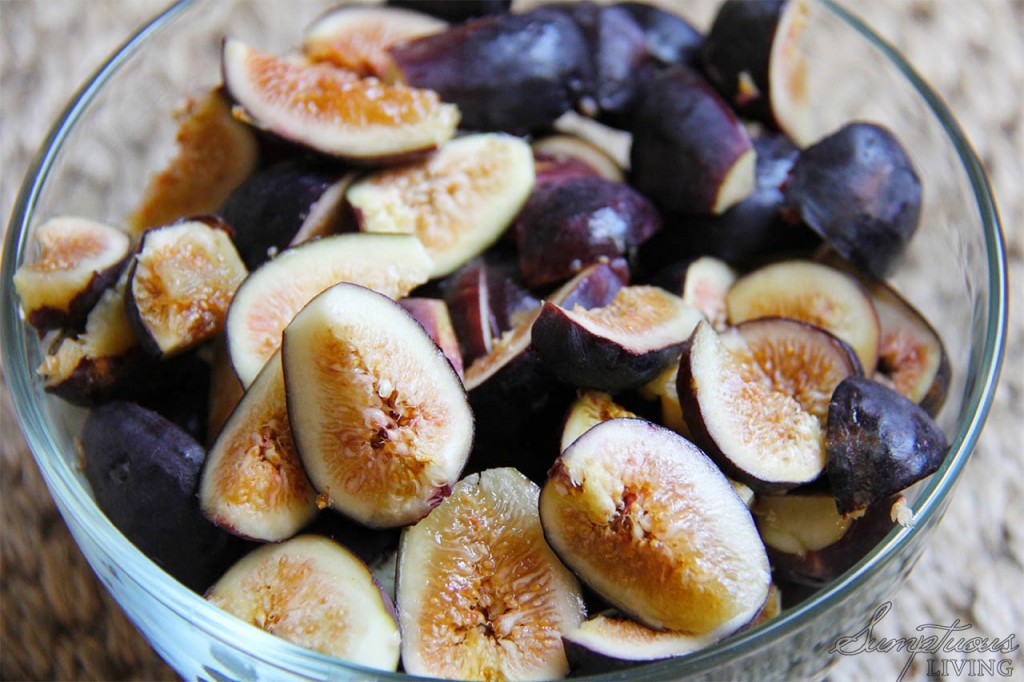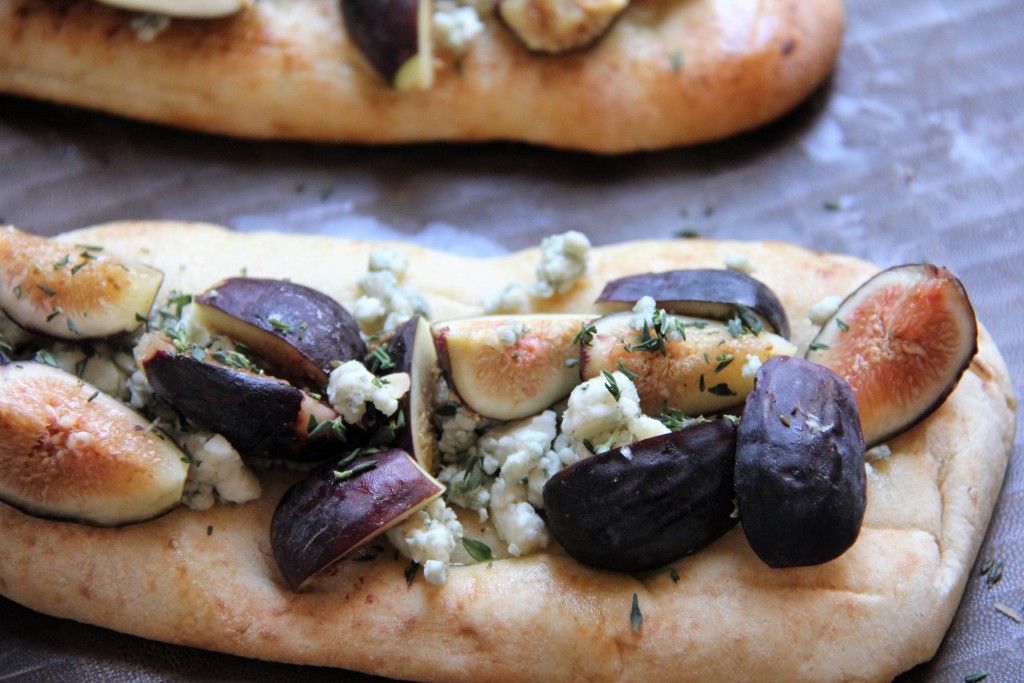 FLATBREAD RECIPES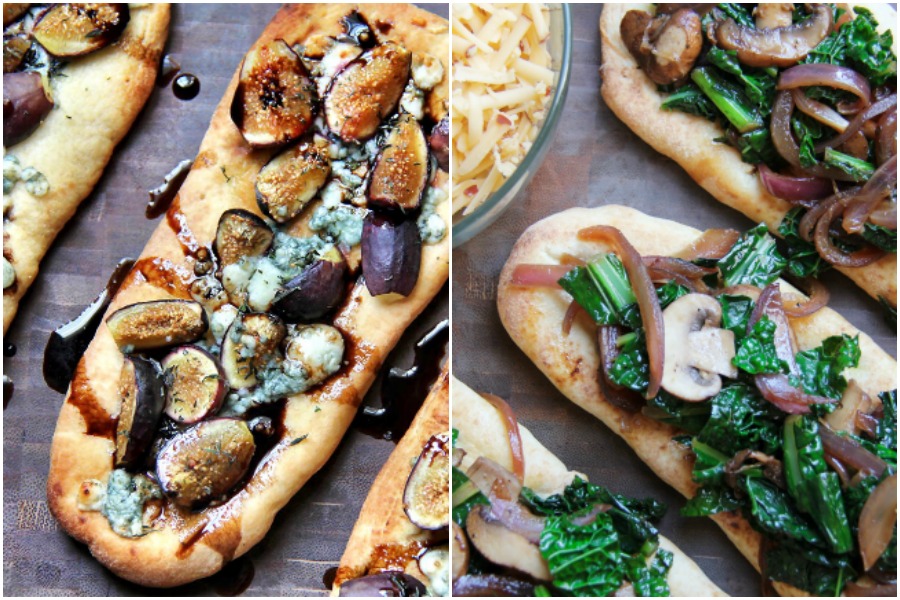 Ingredients
Fig & Blue Cheese Flatbread With Balsamic Drizzle Ingredients:

4-6 Naan or Flatbreads
½ lb Fresh Black Mission Figs, cut into bite sized pieces
4 oz Crumbled Blue Cheese
1 TBS Balsamic Reduction (see recipe)
2 tsp Fresh Thyme Leaves
Balsamic Drizzle Reduction:

1 cup balsamic vinegar
1 tbs. brown sugar
1 tsp. vanilla
1 tbs. fresh lemon juice
Kale & Mushroom Flatbread With Smoked Gouda Ingredients:

2 TBS Olive Oil
2 cups chopped Kale
8-10 oz sliced Mushrooms
2 cups sliced Red onion
1 ½ tsp Kosher Salt
1 tsp Fresh Ground Pepper
2 cups Shredded Smoked Gouda
2 TBS Chicken Stock
6-8 Flatbreads, toasted
Instructions
Fig & Blue Cheese Instructions:

Toast flatbreads on center rack of oven at 450 degrees until lightly golden brown and crisp. Top with fresh figs, blue cheese, and thyme. Place back in the oven for 2 minutes or until cheese is bubbly. Drizzle with balsamic reduction just before serving. Cut into quarters.
Balsamic Reduction:

Place balsamic vinegar in a small saucepan over high heat. Bring to a boil and reduce until thick and syrupy. Set aside.
In a bowl, whisk together brown sugar, balsamic reduction, and lemon juice.
Kale & Mushroom Flatbread Instructions:

In a 450 degree oven, pre-toast your flatbreads directly on the oven rack until golden brown on both sides. Set aside.
In a hot skillet over high heat, sauté kale, onions, and mushrooms in olive oil. Season with salt & pepper and cook for 3-5 minutes or until kale is wilted and mushrooms are slightly golden. Top kale mixture on toasted flatbread. Top with shredded Gouda and place on a sheet pan. Bake for an additional 2-3 minutes or until cheese is melted. Cut into quarters.
https://sumptuousliving.net/flatbread-recipes/
Copyright @ Sumptuous Living