Quick & Easy Blackberry Ginger Mojito
We're muddling AGAIN! Are you really that surprised? Blackberry Ginger Mojitos made in a flash!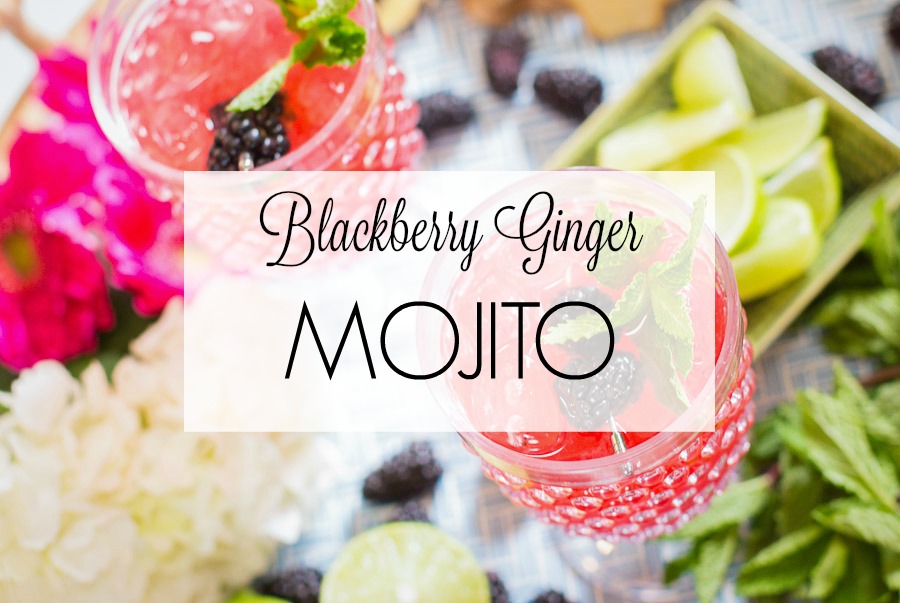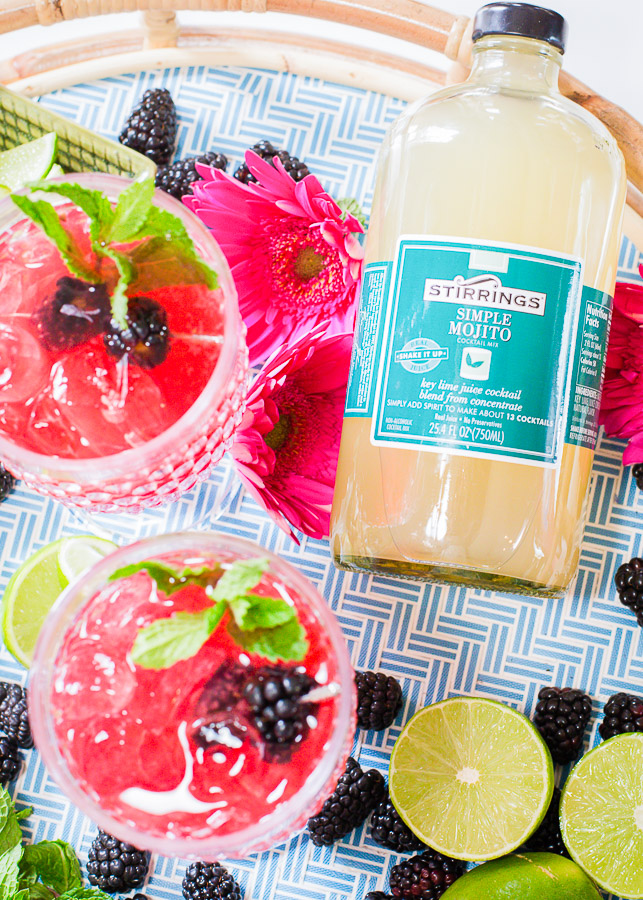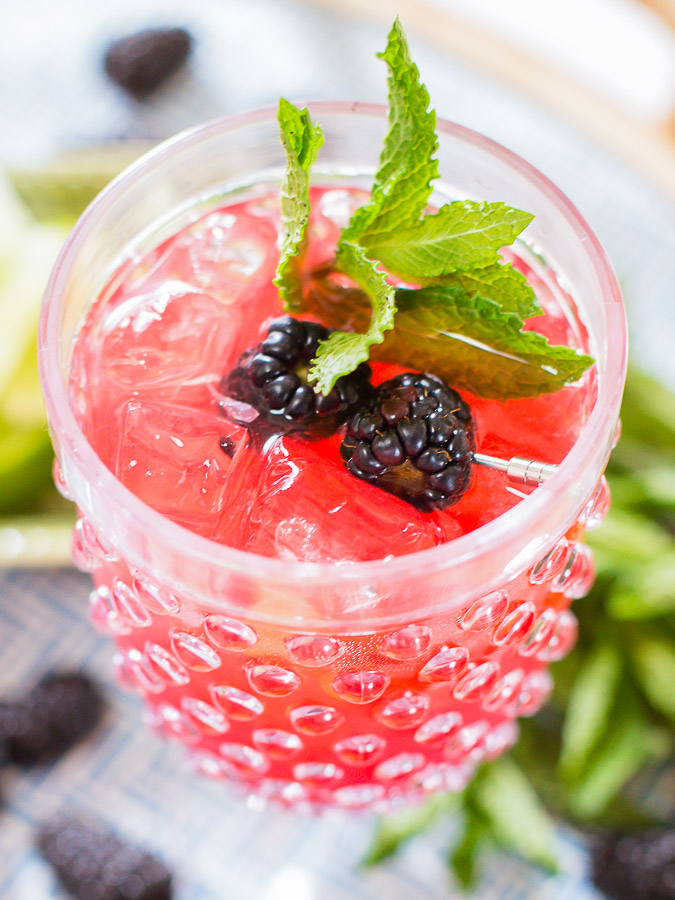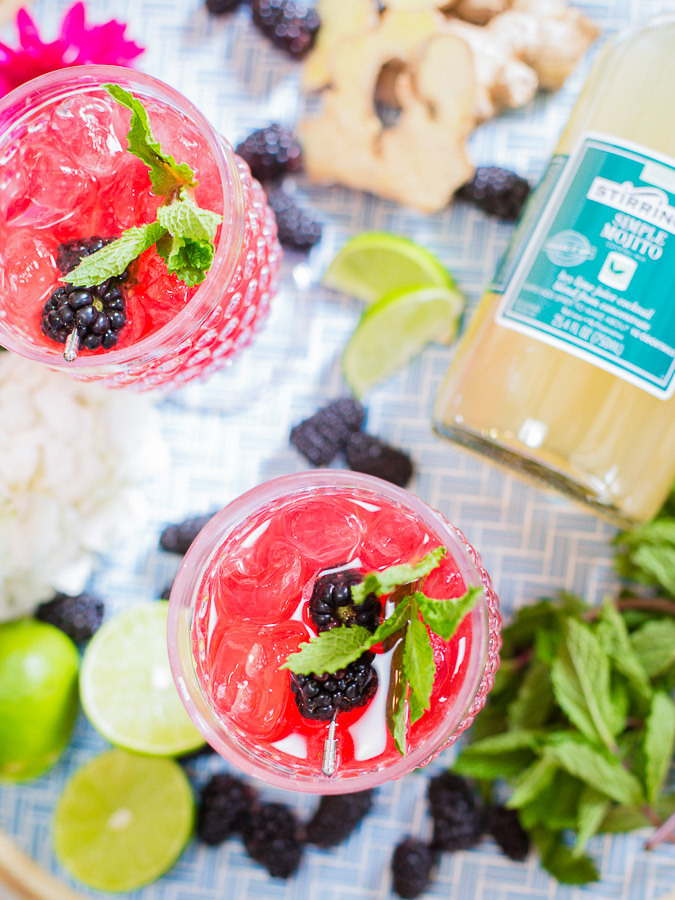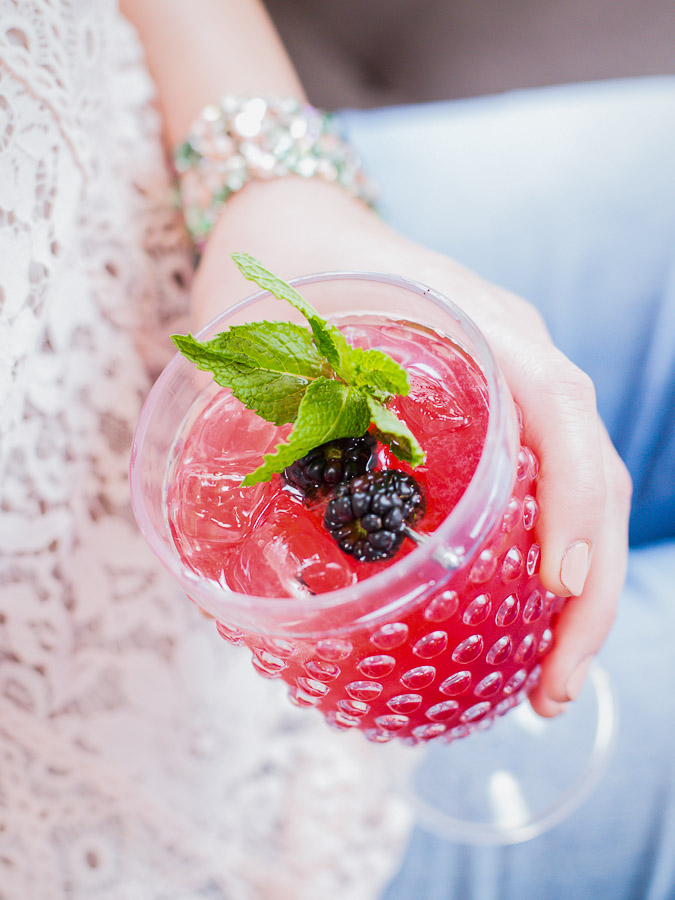 My big kids are in the thick of their rowing season. Rowing as in crew. Like a boat of 8 rowers with a coxswain racing on a river kind of rowing. Because they are in the thick of it, that means I'm in the thick of it. They race all over the Southeast and practice 3 hours a day x 6 days a week! Pretty sure you can guess how much laundry, cooking, driving around, and FUN that means. What it also means is that sometimes Mama needs a really tasty cocktail QUICK!
This Easy Blackberry Ginger Mojito does the trick! I use fresh plump blackberries but you could use defrosted frozen blackberries if that's what you have on hand. I add a slice of zingy ginger or grate some ginger from my freezer. Fresh mint is delicious! Just omit this if you're out. Lastly you need good rum, and Stirrings Mojito mixer.
Cocktail mixers are an easy way to make drinks in a flash. That being said, I'm really picky about mixers and often opt not to use any. Stirrings mixers are all natural and they have a great Mojito Mixer that can really save you a number of steps. To make a quick & easy Blackberry Ginger Mojito muddle mint, blackberries, a slice of fresh ginger, good rum and Stirrings Mojito Mixer in a cocktail shaker. Crush the fruit and herbs with your muddling stick. Grab a pretty glass and fill it with crushed ice. Strain the cocktail (I use a Hawthorne Strainer) over the crushed ice and garnish with mint and blackberries.
Quick & Easy Blackberry Ginger Mojito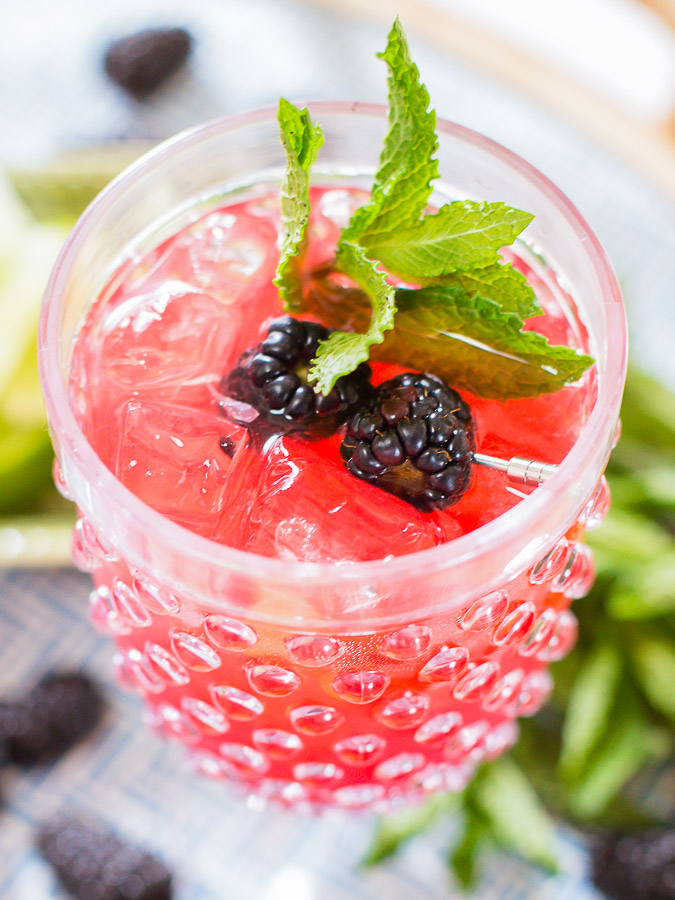 Ingredients
2 OZ GOOD RUM
2 OZ STIRRINGS MOJITO MIX
HANDFUL OF FRESH BLACKBERRIES
3 THIN SLICES FRESH GINGER
3 MINT LEAVES
Instructions
MUDDLE ALL INGREDIENTS TOGETHER IN COCKTAIL GLASS & STRAIN OVER ICE
https://sumptuousliving.net/easy-blackberry-ginger-mojito/
Copyright @ Sumptuous Living
This post is in partnership for a cocktail tour with Stirrings Cocktail Mixers . Cocktail recipe, development and opinions are fully that of Sumptuous Living. Mandy Landefeld is a Lifestyle Expert & Founder of Sumptuous Living who shares how to Have It All & Not Lose Your Mind In The Process with her tips and ideas on Cooking, Entertaining, Design and Cocktails.