Cilantro Lime Chicken & Peppers
Need a quick weekinight chicken dish but looking for something different with great flavor? Check out my Cilantro Lime Chicken & Peppers!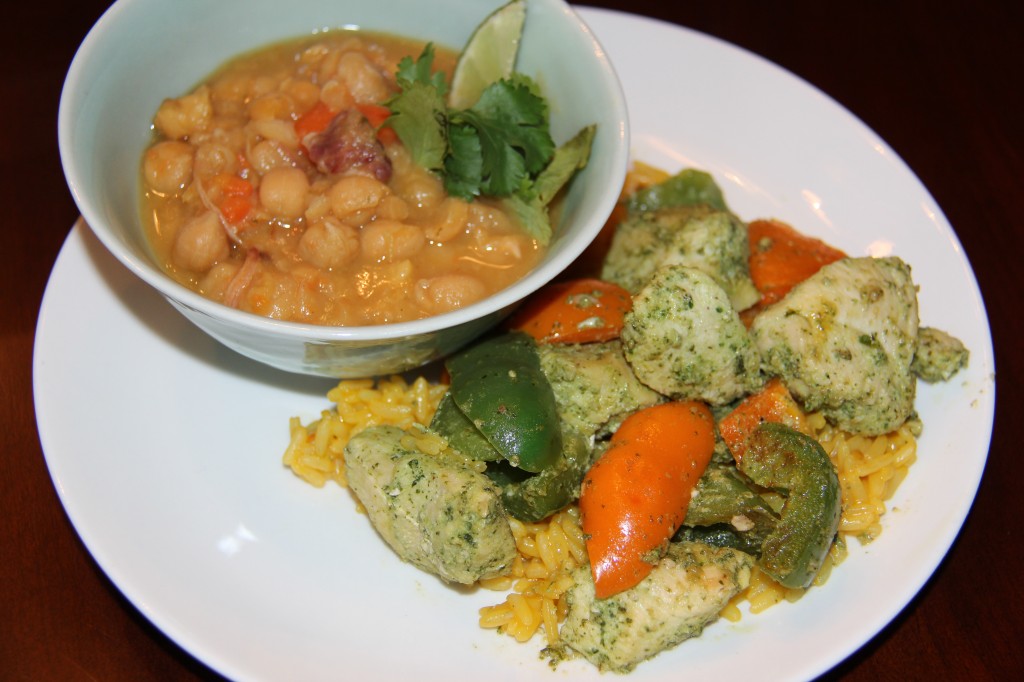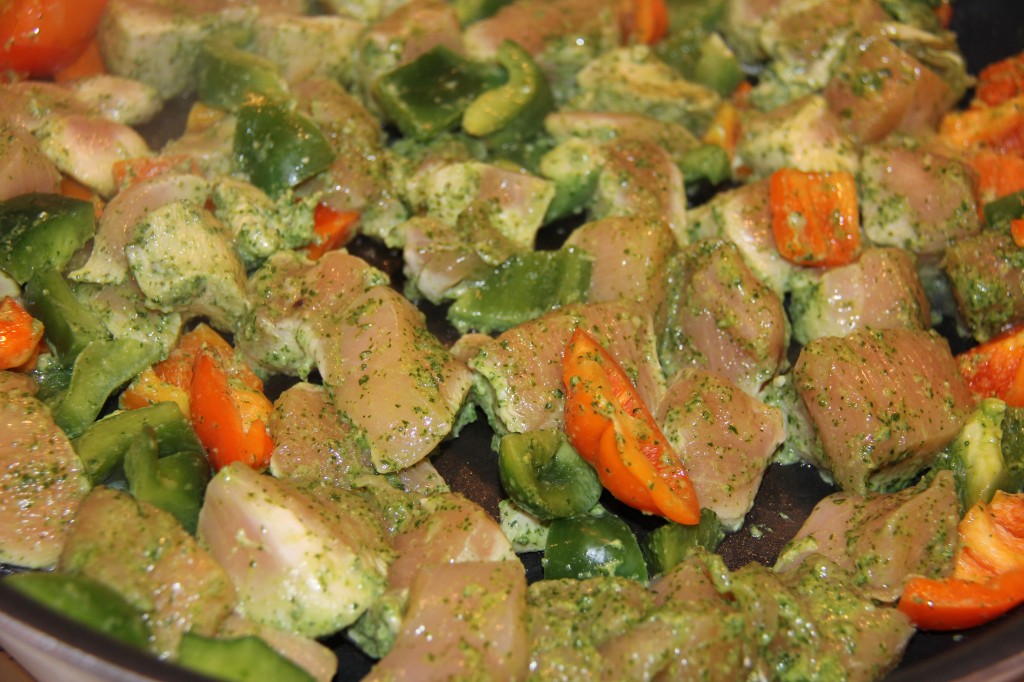 Need dinner fast but want something fresh and delicious that brings a little ZING to an otherwise ordinary day? Why not get your hips shaking and your mouth watering to some Latin flavors like a plate of Cilantro Lime Chicken? We already know how to make the perfect Mojito! With help from a batch of Cuban Garbanzos from the freezer and a pack of your favorite yellow rice mix, dinner can be on the table in 25 minutes and packed full of flavor!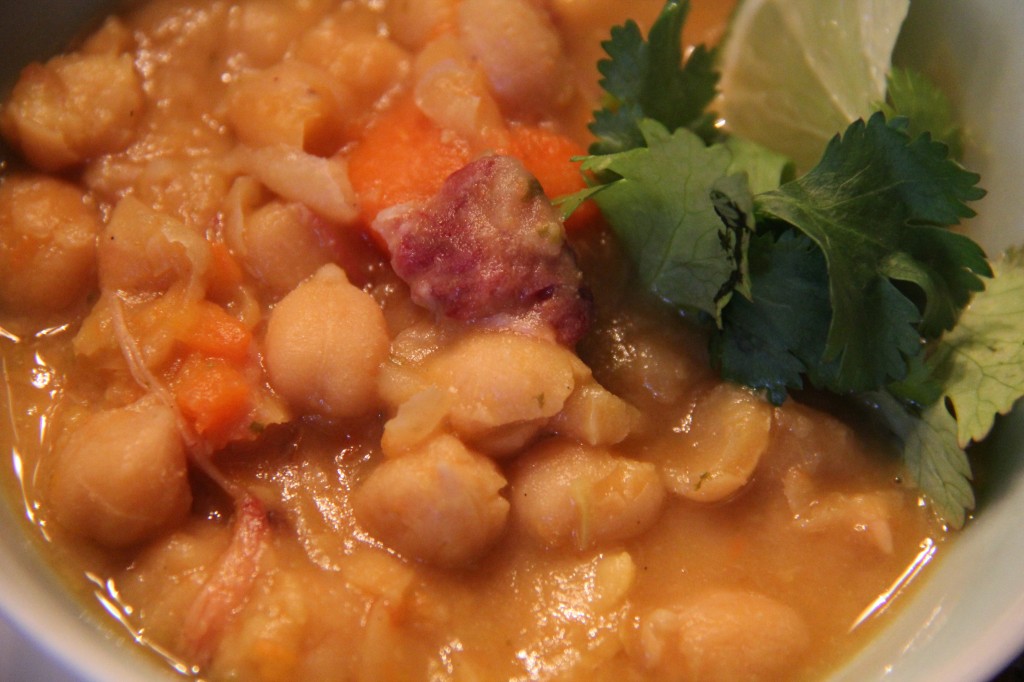 Ingredients
4 boneless skinless chicken breasts, cut into 1-1.5" chunks
4 cloves garlic
Juice of 1 lime
Zest of 1 lime
1 ½ tsp. Adobo seasoning
2 tbs. olive oil
1 cup cilantro leaves
1 green bell pepper, cut into chunks
1 orange bell pepper, cut into chunks
Instructions
Place chicken chunks and peppers in medium size bowl; set aside.
In a small food processor or blender pulse together remaining ingredients until well mixed.
Toss cut up chicken and peppers in cilantro mixture. Let rest for 10 minutes.
Meanwhile, start some yellow rice and defrost a batch of garbanzo beans.
Heat an extra large non-stick skillet on medium-high heat.
Saute chicken and peppers for 12-15 minutes stirring occasionally, until chicken is cooked through. Serve over yellow rice with a side of Cuban garbanzo beans and a wedge of lime.
https://sumptuousliving.net/cilantro-lime-chicken/
Copyright @ Sumptuous Living