Get Out & Explore! Atlanta Bike Tour Through The Historic & Arts Districts
See the sights and learn about the history of Atlanta and it's thriving wall art scene while having some outdoor fun on the best Atlanta Bike Tour with Bicycle Tours of Atlanta! 

I love bike tours! It's the BEST way to take in a city! Whether exploring a city like NYC (check out our Central Park Bike Tour) or even diving into your own city, bike tours like this Atlanta Bike Tour allow you to learn the history of a town while seeing the sights.
Plus you're outdoors, getting some fresh air and exercise, and most anyone can do it! Having a tour guide to relay the tales of the past and the culture of today is the cherry on the top. That's why you need a bike tour. Sure, you can rent a bike and take a swing at it on your own, but this is far more fun and worth every penny! Promise… Don't we look like we're having fun?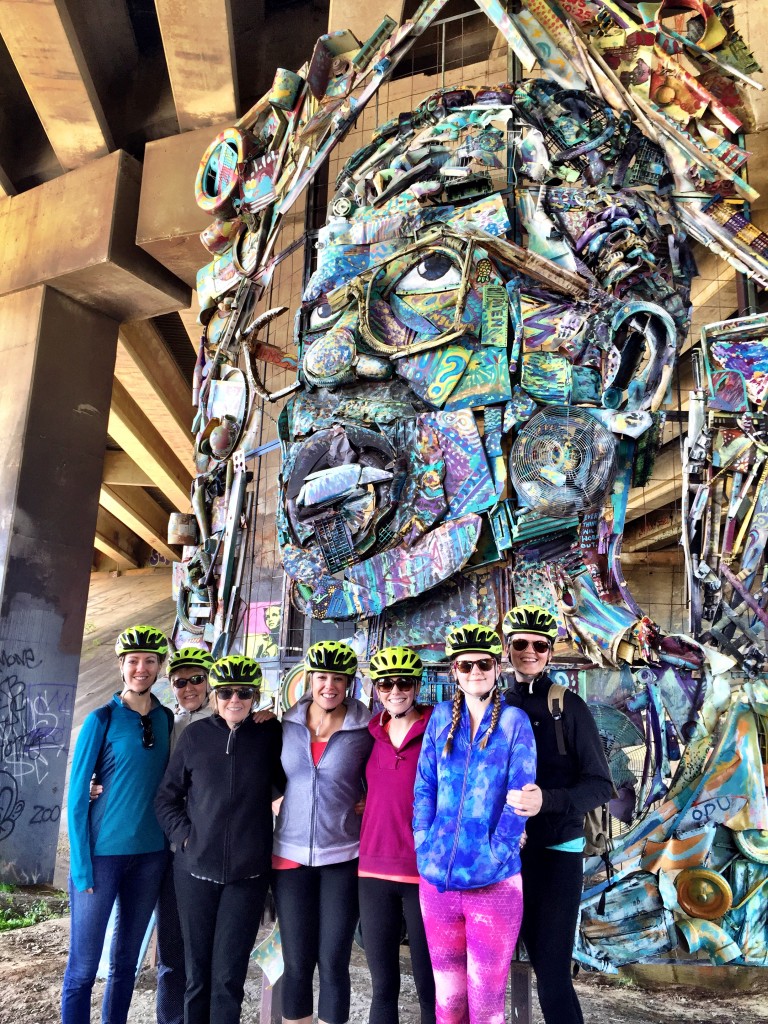 Here's the story…
All the ladies from my hubby's side of the family were in town and I was looking for an activity that would let them learn more about Atlanta and get to see its neighborhoods, architecture and culture. We took the Fall in Love with Atlanta tour with Bicycle Tours Atlanta. It was a 3 hour guided Atlanta bike tour that included our bike rental, helmet, water bottles, snack and the tour guide. Tours are priced at just $59 each. Get a 10% OFF discount with the coupon code SLiving …. WHOOP! Love them!
Pick up was near Krog Street market (a great place to grab a bite before or after your tour). Having given them our names, age and height in our reservations, our bikes were already adjusted specifically for each of us and set up with a water bottle and cute handwritten name tags (which made it really easy to get on & off the right bike throughout the day). They start you off learning the rules of the road and their fun method of travelling in a pack. The guides make sure you navigate well and travel together.
Once everyone got the hang of things, we were off! We stopped often to see street art & hear about the artists or to learn about a historically significant house and/or area. I've lived in Atlanta for 16 years now and had never known half the things we saw that day! So fantastic to fall in love with the city you live in!
Street and Mural Art Scene | Sweet Auburn | Inman Park | Little Five Points | Cabbage Town | Grant Park | Oakland Cemetery | Martin Luther King Jr. Historic District | The Beltline
We loved hearing how Inman Park was once the jewel of Atlanta, how it rose and fell and then was resurrected by some very determined locals. The story of how the Coca-Cola company has been tied to this city and enabled its growth. Oakland Cemetery was amazing in its Victorian garden layout and how park like it was. But my absolute favorite was the street art.
Far different from graffiti, Street and Wall Art is true art masterpieces painted on the walls of urban areas to uplift parts of town that need help. These are true masterpieces, some only taking hours to complete. You won't believe how much detail can go into these enormous canvases! They turn a vibrant city into a living art gallery. I love it.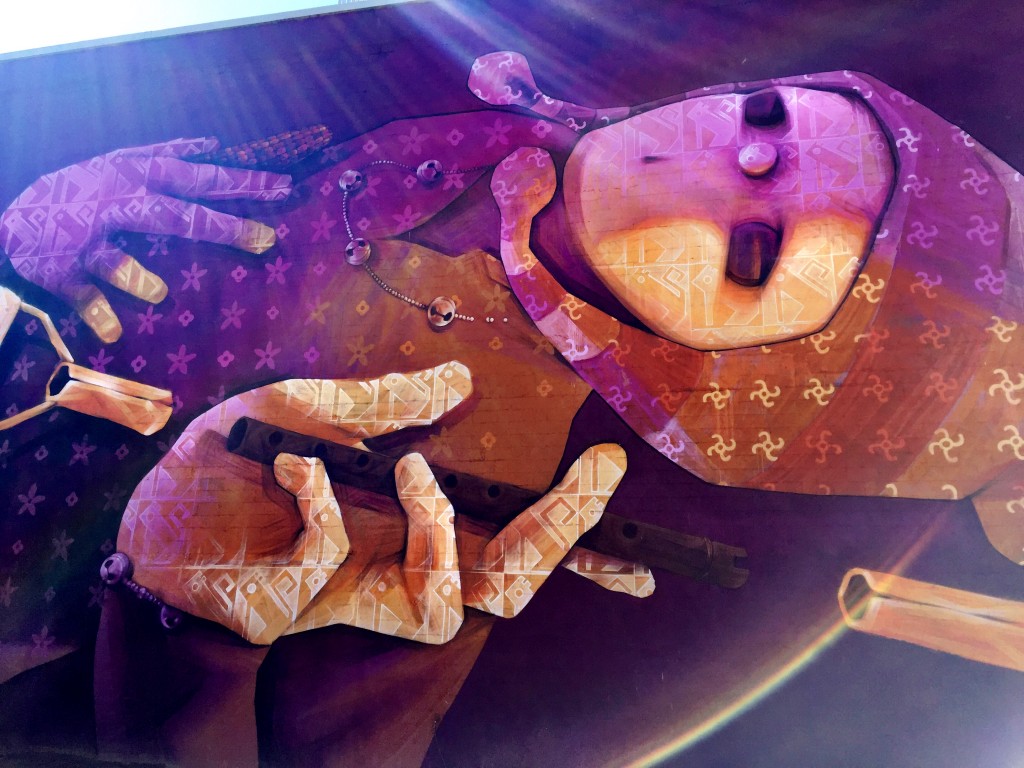 Grab a date, gather the family, or go by yourself… Just GO! Book a bike tour with Bicycle Tours of Atlanta and Fall in Love with Atlanta all over again!
(Don't forget to use coupon code SLiving for 10% OFF your tickets)