Last Minute Thanksgiving Tips
Mandy appears on Thanksgiving Day on ABC's Good Things Utah to share her last minute Thanksgiving tips to keep the day stress free!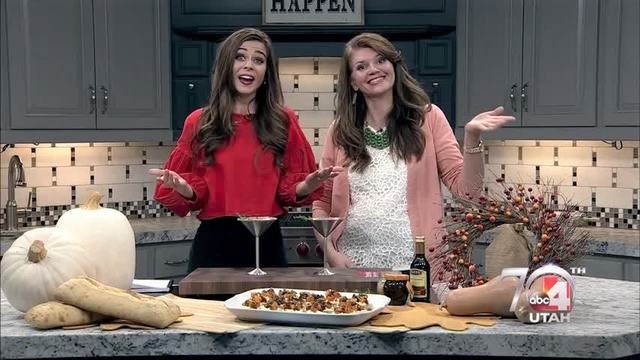 Mandy's Last Minute Thanksgiving Tips
How do you save Thanksgiving when there aren't any more days left to prep? Mandy appeared on ABC's Good Things Utah morning show on Thanksgiving Day to share her top ways to keep things stress free on such a crazy day. Here are her top Last Minute Thanksgiving Tips:
Set the table with butcher/brown craft paper. Grab a huge roll from Home Depot for under $20 and roll it out on all your tables for easy clean up! Grab a sharpie to customize your place settings.
Good quality chicken stock (I love Pacific Rim brand) will revive a dry turkey or keep pre-made mashed potatoes moist!
Save your leftovers for new meals. Cranberry sauce and turkey can be frozen to use in the future for months. Make Cranberry Brie Turkey Grilled Cheese along with a potato soup on a cold winter night. Re-purpose turkey from the freezer into a quiche or frittata on Christmas morning!
Laundry baskets are a hostess' best friend! Walk thru your house last minute before guests arrive and gather any out of place lose items on the counters or on the floors. Pop it in the laundry room and close the door. Deal with it tomorrow!
Every holiday deserves a delicious drink! Make a mocktail that everyone in the family can enjoy. Grapefruit Juice, Herb Simple Syrup, and Flavored Sparkling Water served in a rimmed martini glass makes your guests feel welcome instantly!