Mandy on Atlanta Eats with the Famous Holeman & Finch Burger
Watch why Mandy's loves grabbing a famous Holeman & Finch Burger and a cocktail at Atlanta's Holeman & Finch Public House with the crew of Atlanta Eats!
Atlanta Eats
shares all the best reasons to put Chef Linton Hopkins'
Holeman & Finch Public House
on your list. There's so many reasons why this place will be packed every night! From the famously sought after 10pm Holeman & Finch Burger (there's only 24 of them so you better get there early to secure yours) to H & F's killer cocktail menu,
Lifestyle Expert Mandy Landefeld
joins in to share why Holeman & Finch is one of her favorite spots in Atlanta.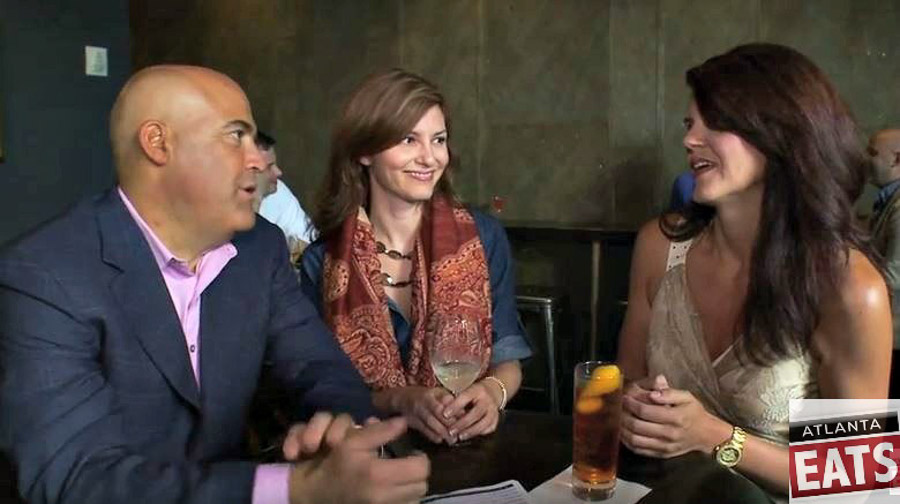 Mandy's 5 Tips For A  Great Night At Holeman & Finch:
Get there early to secure a coveted burger! There's only 24 served at 10pm.
Sit on the edge near the burger window to get a glimpse of the action!
The burger is served as it comes. No changes. No customizing. You get what you get and you don't pitch a fit!
Focused on the Small Plates. Try the deviled eggs, trout rilletes, charcuterie plate, and the beef tartare.
Tell the bartenders how you like to drink and then let them fix you what they know you'll love!
The menu changes for both great food and killer cocktails. The H & F cocktail menu rotates seasonally and sitting at the bar is both a drink and a show! Their master bartenders are so brillaintly focused on making drinks artfully that waiting for the coveted 10pm Holeman & Finch burger is a breeze. Then you see a bartender grab a bull horn and make a grand announcement… "What time is it?" The whole room shouts in unison "It's Burger Time!"
2277 Peachtree Road NE, Atlanta, GA 30309
Reservations available via Open Table