Fall Foliage at Atlanta's Gibbs Gardens
Experience Fall Colors and Gorgeous Gardens at Atlanta's Gibbs Gardens. This North Georgia gem is the perfect outing for cherished family time!

Atlanta has a hidden gem! Gibbs Gardens. We've been to and loved the Atlanta Botanical Gardens for 15 years now, but this past weekend we discovered a new garden love… Gibbs Gardens in Ball Ground, GA. About an hour north of the city, Ball Ground is a small country town and home to the Gibbs Estate, a nearly 300 acre property with a Manor House and fully staffed garden with over 3 miles paths and gardens to stroll through. There is a tram for anyone who would prefer not to walk as well. Tickets will cost you about $20 per person and is well worth it! Right now they are running a discount on their annual memberships that also include free guest passes.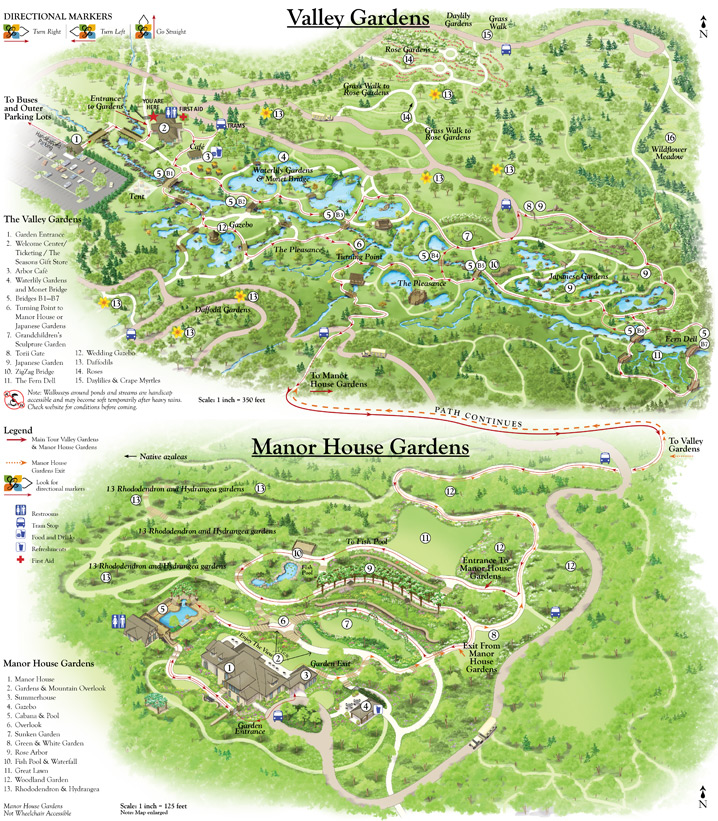 The gardens are broken up into two main areas: Valley Gardens and Manor House Gardens. There is a long creek that runs through the valley with numbered bridges along the way. The Welcome Center is at the top of the creek and the Japanese Gardens are at the bottom. We loved walking through the Water Lily Gardens. Small ponds, clustered together brimming with beautiful water lilies. Next up was the Manor House & Gardens. The Gibbs family still resides on the property but the killer view from their porch is open to guests, complete with rockers to enjoy the mountain views. The Lawn is expansive and has a charming arbor with climbing roses trained to canopy over the arbor.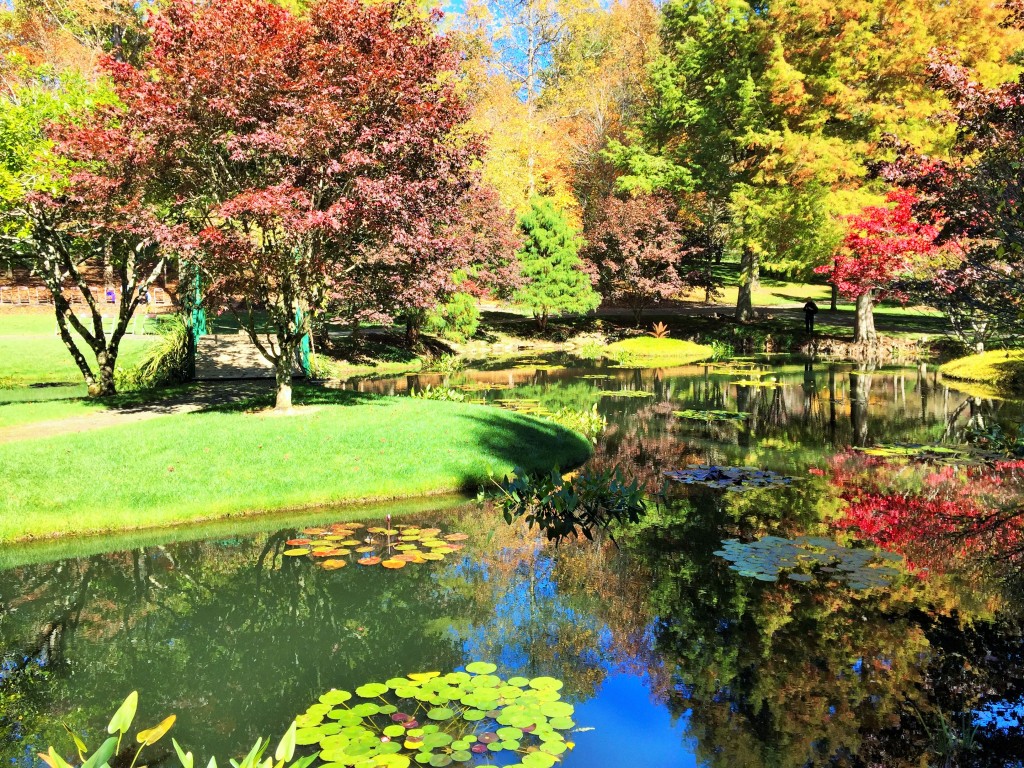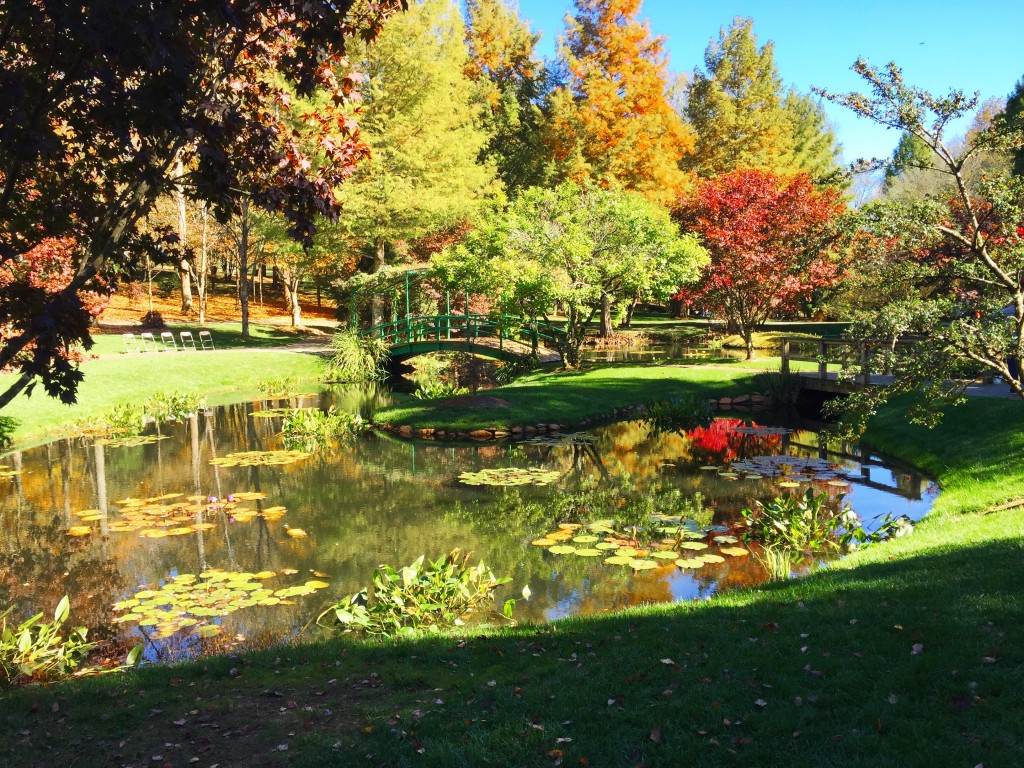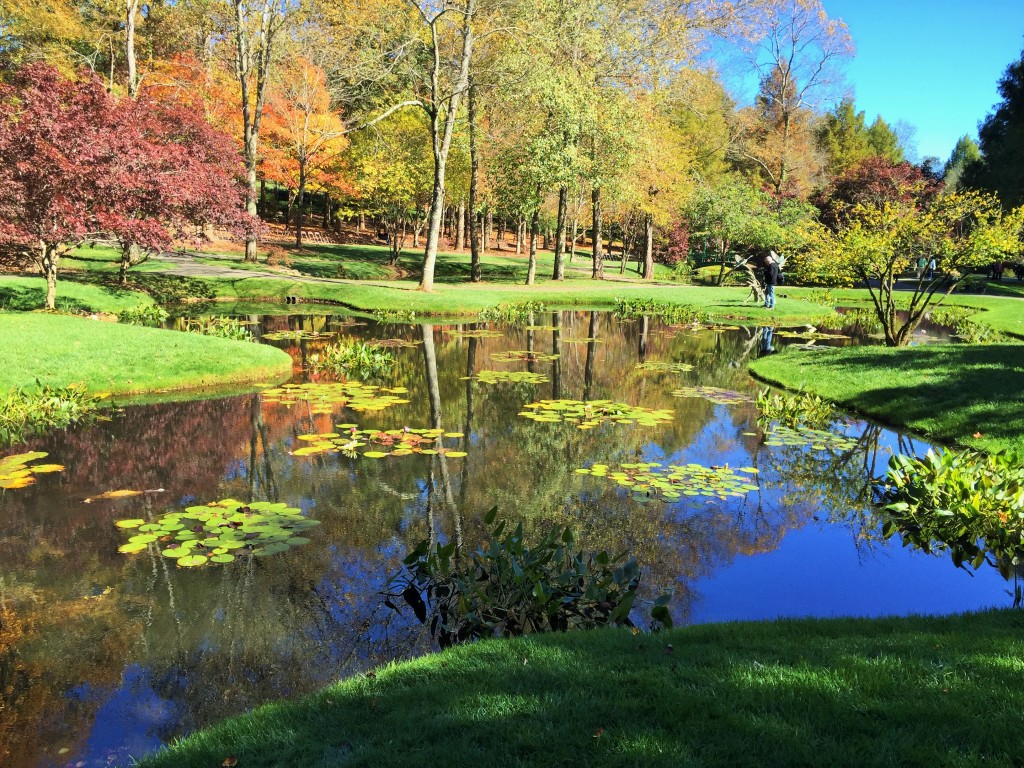 Being that it was Fall, some of the other gardens like the Wildflower, Rose, Azalea, Dogwood, Cherry Blossom or Daffodil Gardens weren't in bloom. They have actually planted 20 Million (yes, million!) Daffodils in 60 different varieties that bloom in the spring. Gibbs Gardens has a full rotation of color all year round and festivals planned every season to highlight what's blooming. Check out the calendar below for all the info.
The big show stopper thru October & November is the Japanese Maples in the Japanese Gardens. Gibbs hosts Oktoberfest & Japanese Maple festivals on the weekends throughout October & November with live music, food, and artists. My Ultimate Dream Garden! The sheer tranquility is an absolute guaranteed way to relax and enjoy the end of a busy day (that and a cocktail… who we kidding?)