Easy Ways To Add Fall Decor
Fall is here... Yay! Time to add a bit of seasonal fun with our top tips for Easy Ways To Add Fall Decor! 

Fall is my favorite time of year. I am not joking here! Allergies are always an issue for our family in the springtime and with that lovely chartreuse green haze of pollen, being outdoors and taking in the beauty of the flowering abundance falls short with me.
But Fall…oh, Fall… Fall is an entirely different story. The trees make their own eye candy with the changing leaves, the air is crisp enough to leave an door or window open without sneezing every 5 seconds, and there's candy corn! My 4 year old's favorite new food group.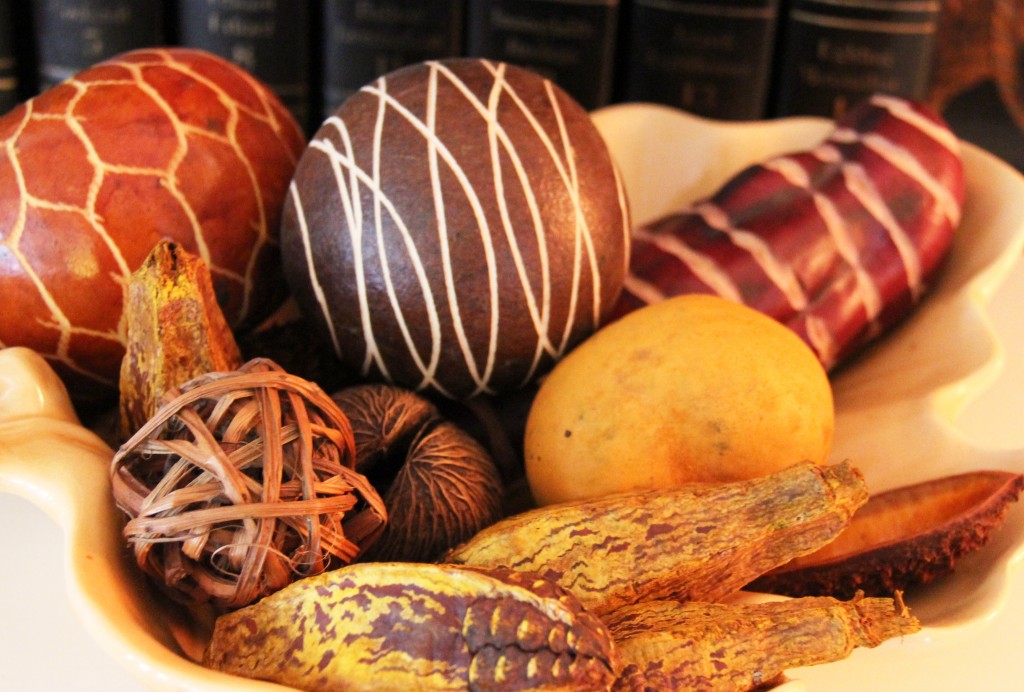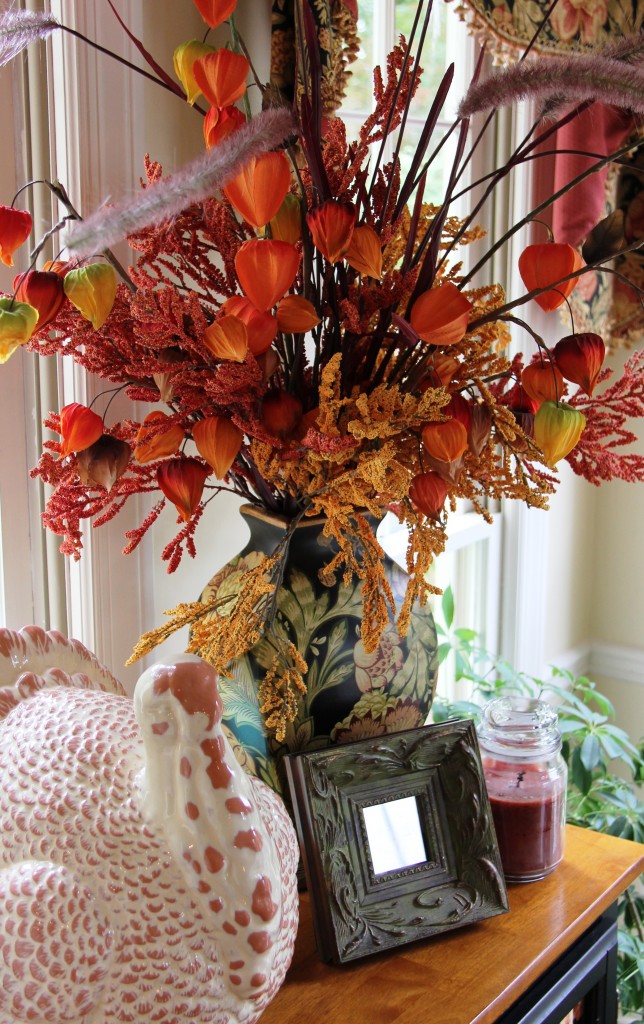 My hubby scolds me every year when I'm begging to put out our fall decorations in August. Whatever… doesn't phase me baby, cuz I'm a bonafide, card carrying, Fall-Lover! Yet, I eventually gave in and now wait patiently until the very 1st day of September, then I send him marching up into the attic to start passing me huge plastic bins labeled "Fall Decor" in sharpie on strips of masking tape. I have to say, I get a little giddy.
BIG TIP: document (photograph, print, and file) what your decorations are each year for each new season if you do things different. That way you can just simply follow the pictures like a decor recipe and swap things out within minutes. The sooner you're done, the sooner you're out on the deck looking at the fall leaves change and sipping a lovely glass of wine. That's where I'll be.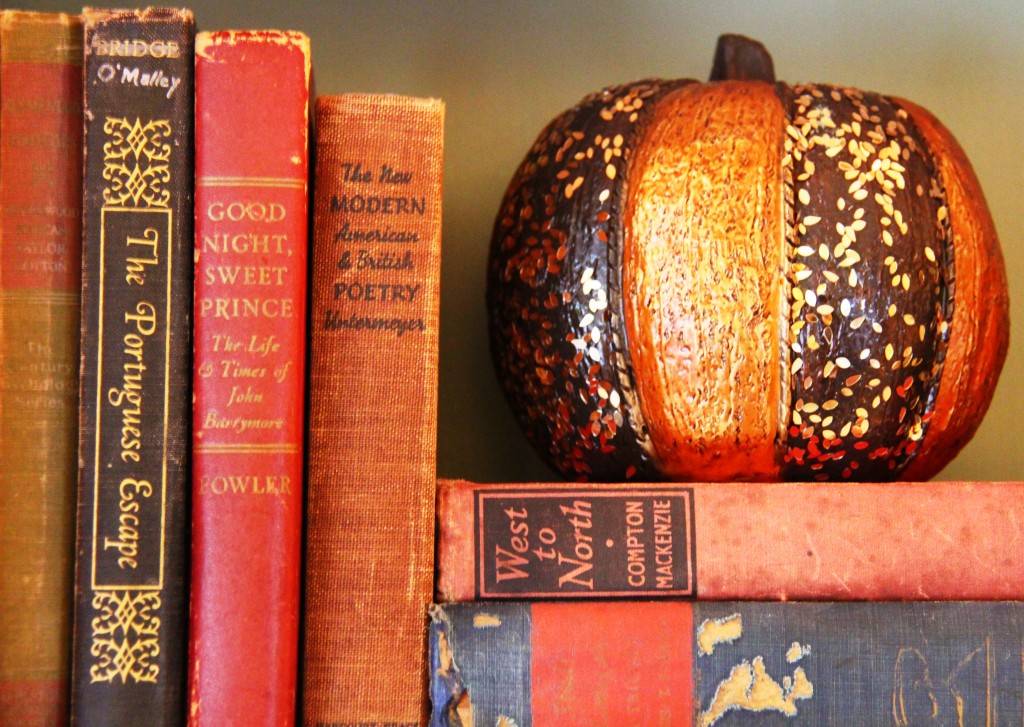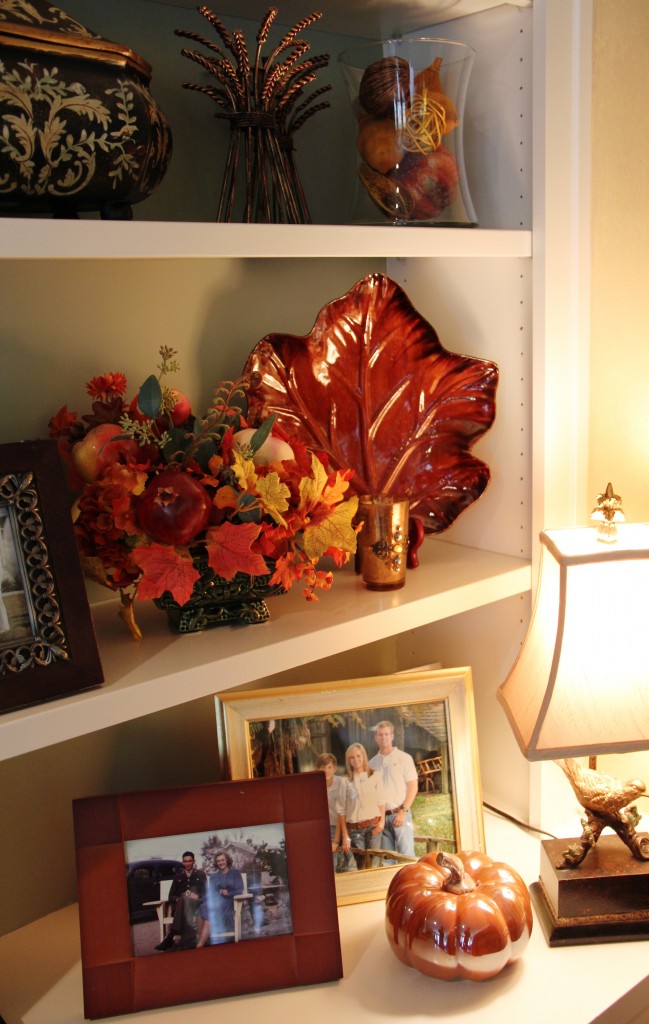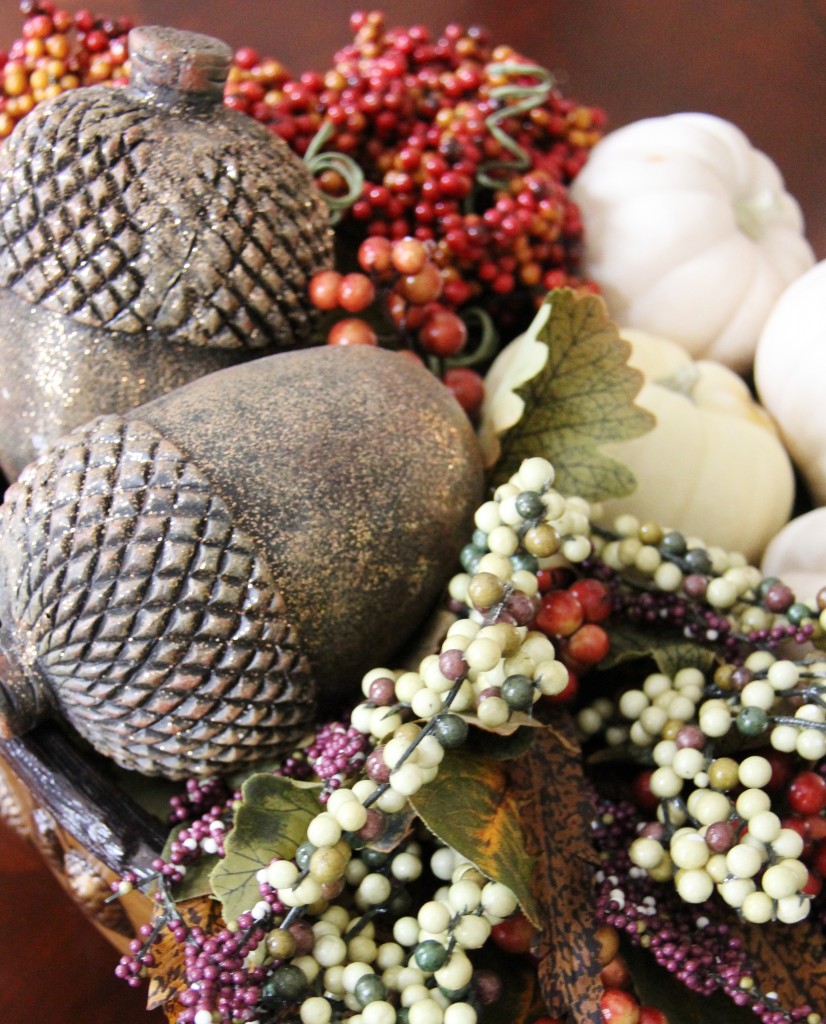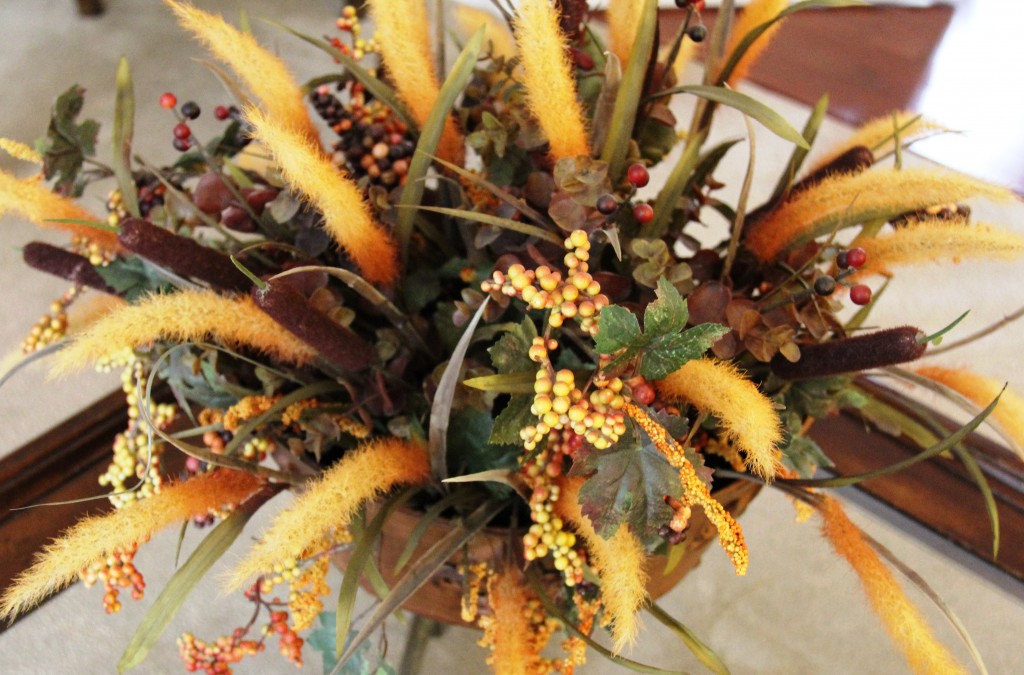 EASY FALL DECOR TIPS:
My first step for easy fall decor is use my pictures I took from last year of my decorated house. Then I go around and pluck some of my everyday picture frames, flower arrangements and other assorted decor and fill in with gourds, glass pumpkins, and fall foliage.
Oversized sparkly acorns nestle into a heavy hand-painted bowl with pretty fall silks and real white mini-pumpkins. Perfect centerpiece for any fall gathering!
Fill a simple leaf dish with unique dried pods and gourds to take on a fresh fall touch that adds texture and color.
Add in Fall foliage into your everyday vases and pair it with ceramics or glassware of the season. This is my really big Turkey! We should name him…Any suggestions?
Tuck little fall touches into bookcases
Place pretty plates or platters on a stand and mix in with small arrangements of foliage or candlesticks. Play with the arrangement options, then when you find the right mix, take a picture. You'll never remember otherwise… I never do!
A mixture of real, artificial, and artful touches is the perfect balance.
Even the coffee table books get a new buddy. Pull the planter of small indoor plants of the coffee table and replace it with an arrangement of fall grasses, berries, and cattail.
Fill in floral arrangements with real mini-pumpkins. Mix textures, colors, and materials to get an elegant touch that still feels approachable and welcoming.