Decorating a Tall Entryway to New Heights
Decorating a tall entryway? Tall spaces need great design tricks to draw the eye up and make every lofty inch count! Here's our Design Tips for bringing your Entryway to New Heights!

Many homes have 2 story entryways. Not really a foyer space but just an open space bridging the rest of the house together. How do you decorate a tall entryway and get your money's worth out of every inch of your house? It's your place, right? Don't waste a single square foot!
Before Pics: 
 

Task List:
We need a rug to define the space. It has to be neutral enough to bridge between the client's Dining Room (seen here) & their home office
New chandelier. Get rid of the chunky old brass (sell it at auction) & replace with something modern & eye catching!
Sell the old wall sconces and replace with sconces that go with the new chandelier
BIG wall art to fill the wall niches. Measure and order art that fills them well.
Accessorize the client's console table (need a big orchid here)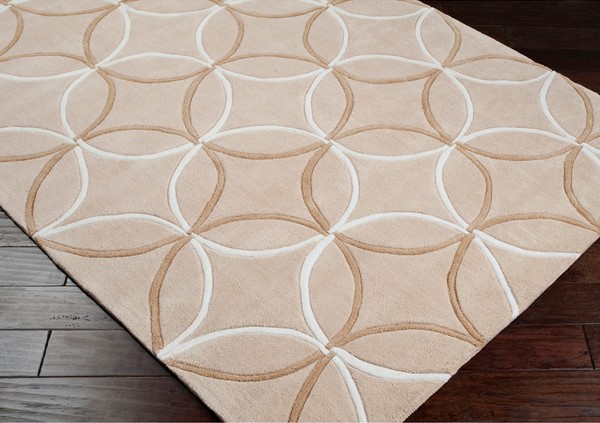 With little in the room, I wanted a rug that had a pattern but was still neutral so it wouldn't conflict with the Dining Room we had already done. Shop online for rugs. You'll find far more selections, free shipping and save so much time! This Geometric Contemporary Rug from Overstock.com works perfectly.
The upper part of the wall had two niches that have to have something. We can't just leave them empty! Oversized artwork is the answer (I would do the same even if the niches weren't there). The two paintings don't have to match, they just have to coordinate. And any color will work here. Since we're not repainting the walls and they are beige already, let's add some color! Finding BIG art is tricky. We've added some of our favorite sites like Wayfair & Grandin Road
Our entryway console needs accessories. We shop our favorite Go-To, One Stop Shop for picture frames, statues, glassware, and other fabulous finds… HomeGoods! Add in a gorgeous silk orchid arrangement and the space is an easy way for the family to display what they love.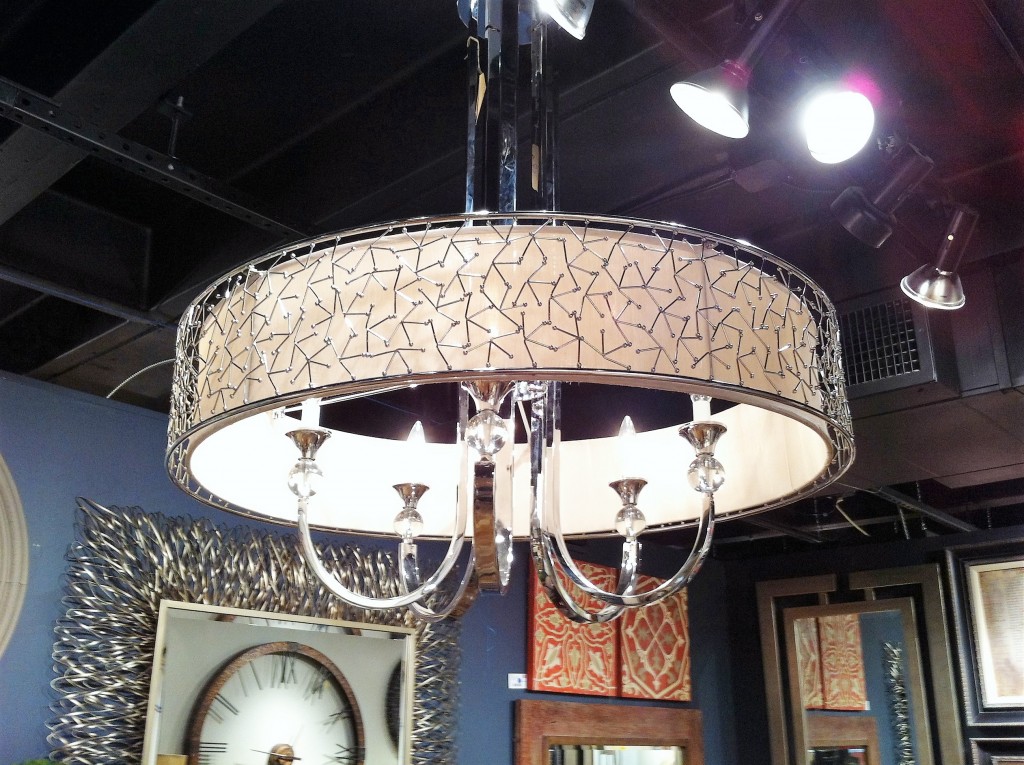 Our new lighting is art itself. Shiny and unexpected! Chrome with Art Deco accents and glass. And it's BIG! Big entryways need Big Lighting! Keep scale in mind when you're replacing your lighting. We love the Uttermost Brandon Chandelier for the entryway!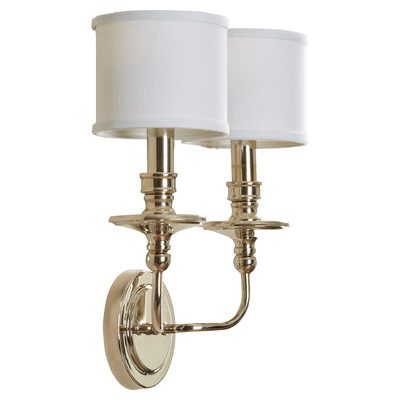 Then we find a pair of wall sconces that will work well as modernly classic choices without distracting from the chandelier.
So think about what your big space needs and decorate all the main parts. Bottom, Middle and Top, so you get the MOST out of your architecture! Send us a picture or leave us a comment of the favorite piece in your entryway. Happy decorating!