Cute and Colorful! Blue & Orange Nursery
Check out this cute and colorful blue & orange nursery brimming with fun energy and pops of pizzazz!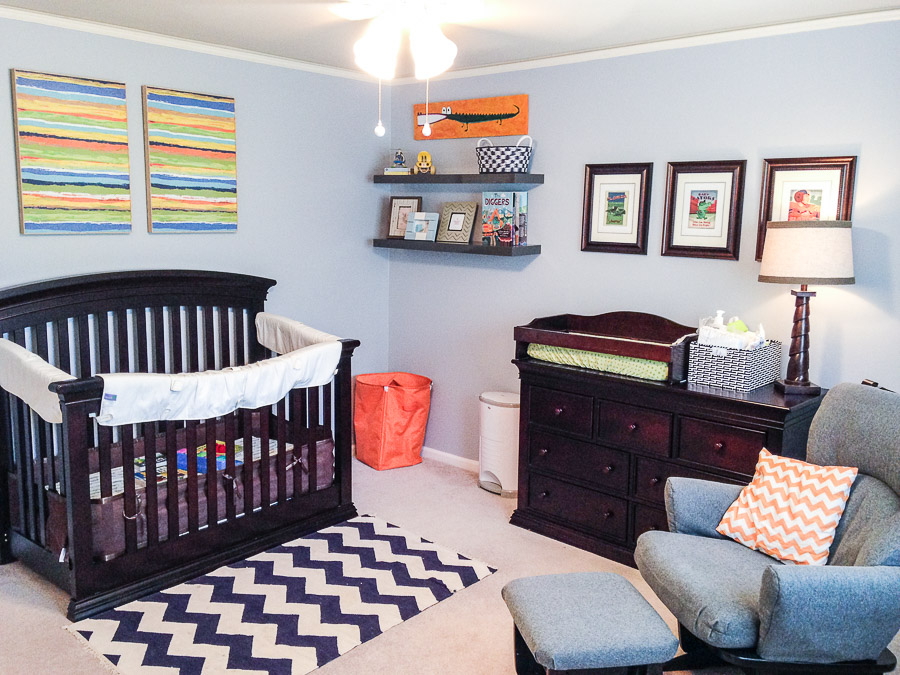 Ever started on a room and hit a wall? That's what happened with this client. Her second kiddo was born and life got far more complicated! She had the walls painted a cute blue, had her theme started (this is Florida Gator country in this house), all the nursery furniture bought, and some really cute wall art. She just needed a hand in getting the ball rolling again for her son's blue and orange nursery.
That's my specialty peeps!
NURSERY BEFORE PICS:
We had a great start. They had good furniture, some great accessories and artwork and the room had just been painted. We just needed to move a few pieces around, and add in more pops of color! This kiddo is a spitfire and deserves a room with as much energy and spunk as he has!
Don't be afraid to mix and match bold lamp bases and fun patterned lamp shades. Blue & Orange is our color combo for this boy's nursery. I found the mix and match set along with the layered paper art piece at At Home. Shelving provides storage for cute toys and books.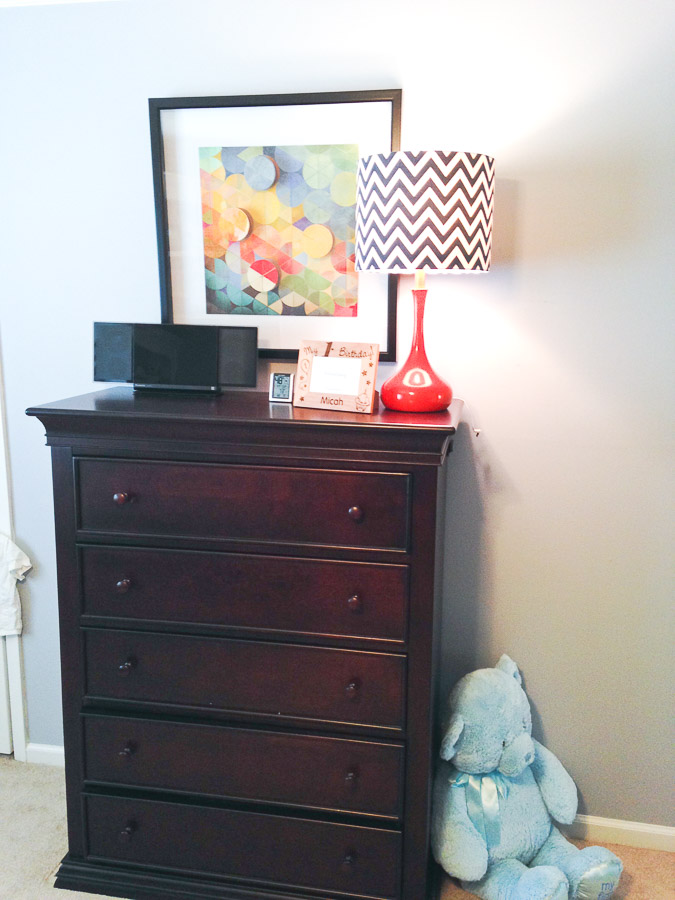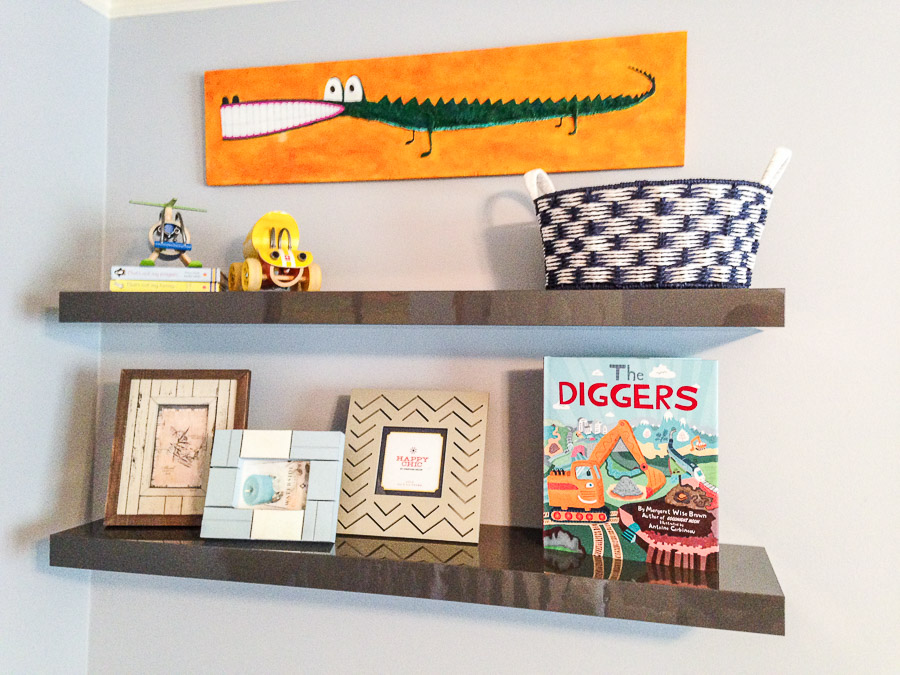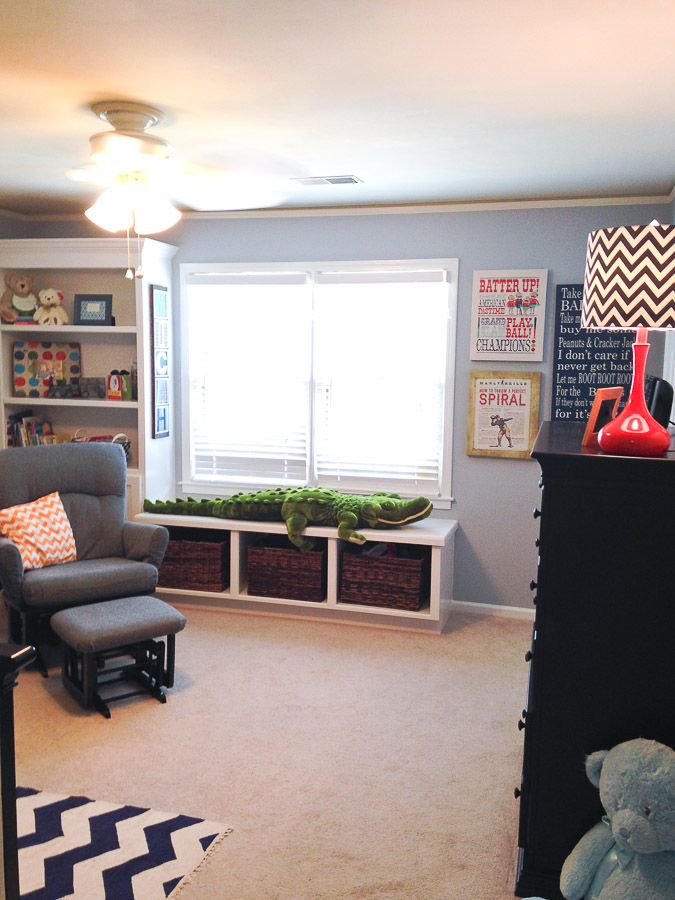 Biggest change we made was adding in custom bookcases. The closet door opens onto the wall on the right, so we ended the window seat just passed the window sill. Sizing the cubbies to fit pre-bought baskets (these are great for storing toys and keeping them out of sight) makes sure you not stressing to find a basket that doesn't fit what you want to store inside.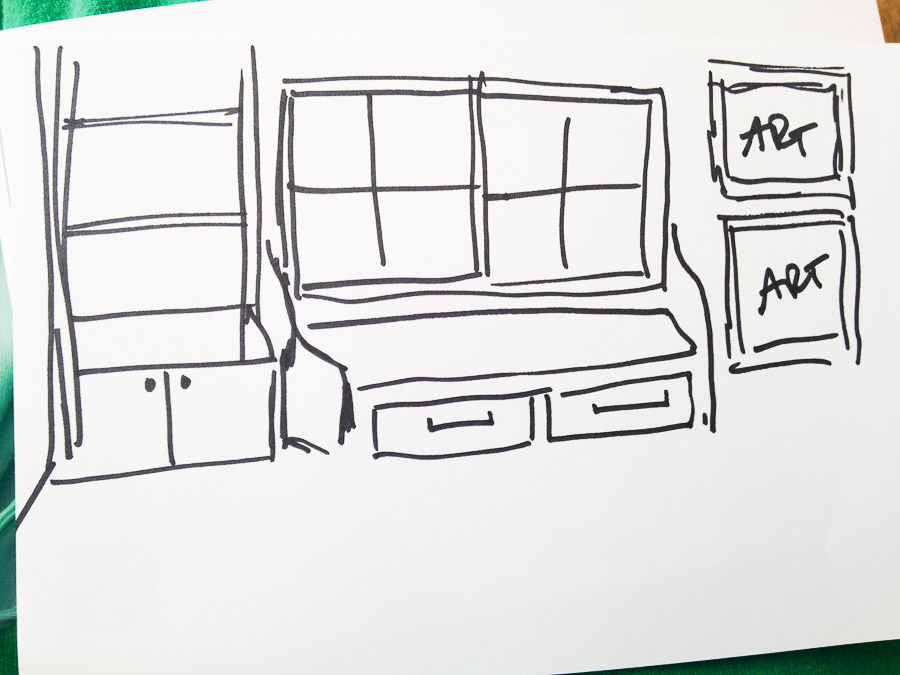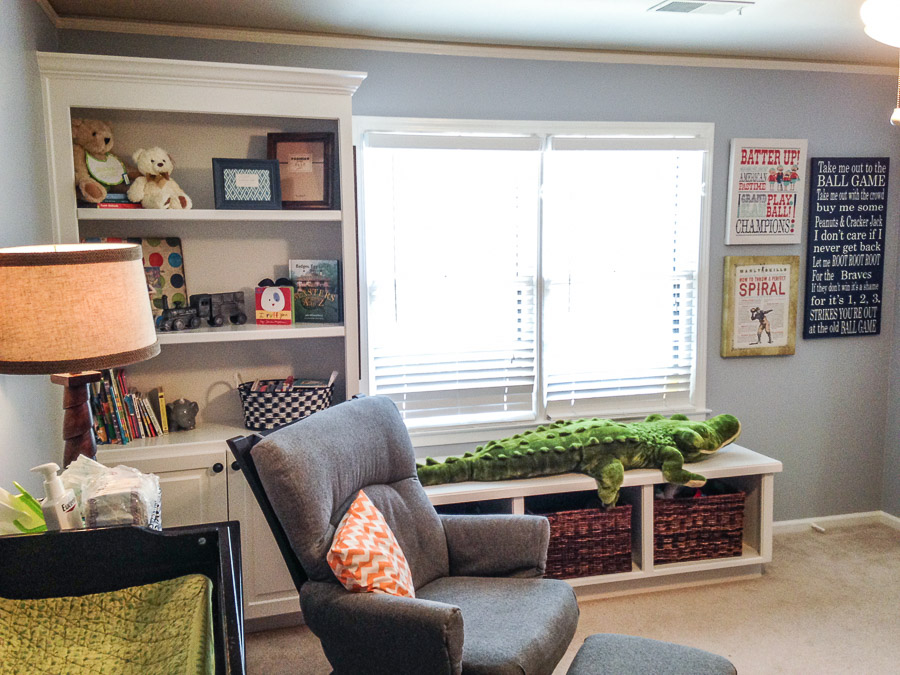 Closed storage (an absolute MUST for any kid's room) is taken care of with cabinets on the bottom left and open bookcases above allow the family to keep books handy for bedtime stories. I filled the open space on the far right with fun sports themed canvases in the nursery's blue and orange accent colors.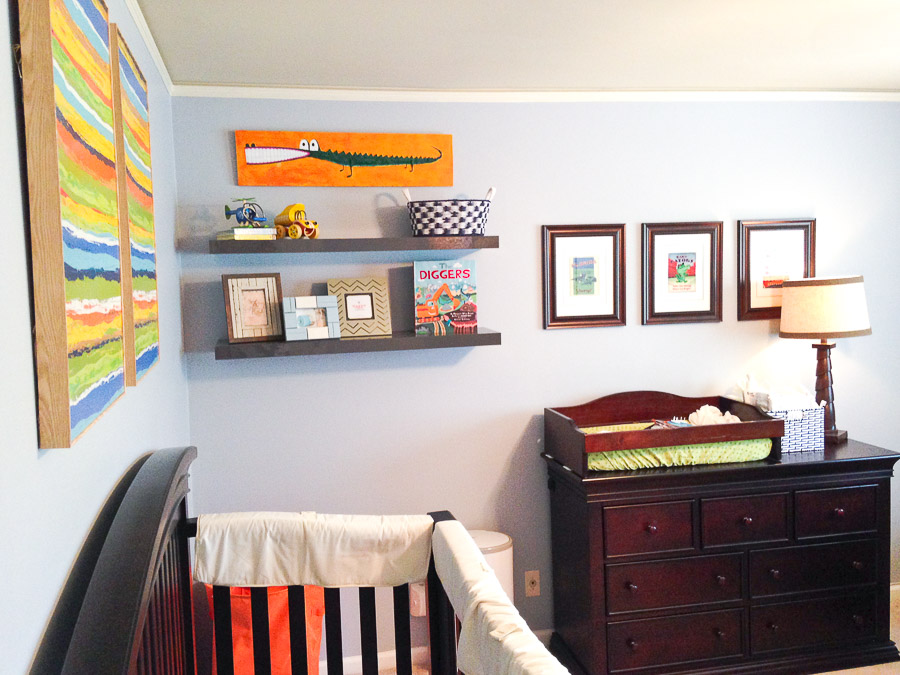 Art with a quirky pop, wooden shelves, and fun "little boy" accessories give the nursery so much personality.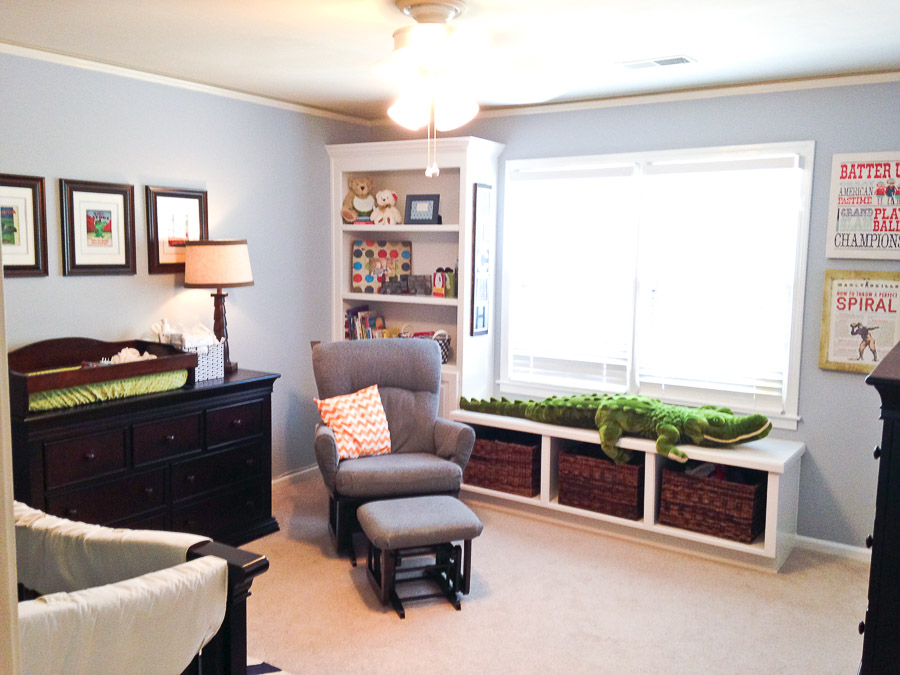 The BEST feeling is a finished project!