Beach Plaroom Ideas For Your Kids Lounge
This fun and welcoming kids lounge is an escape for the whole family. A great design project that will give you great beach playroom ideas.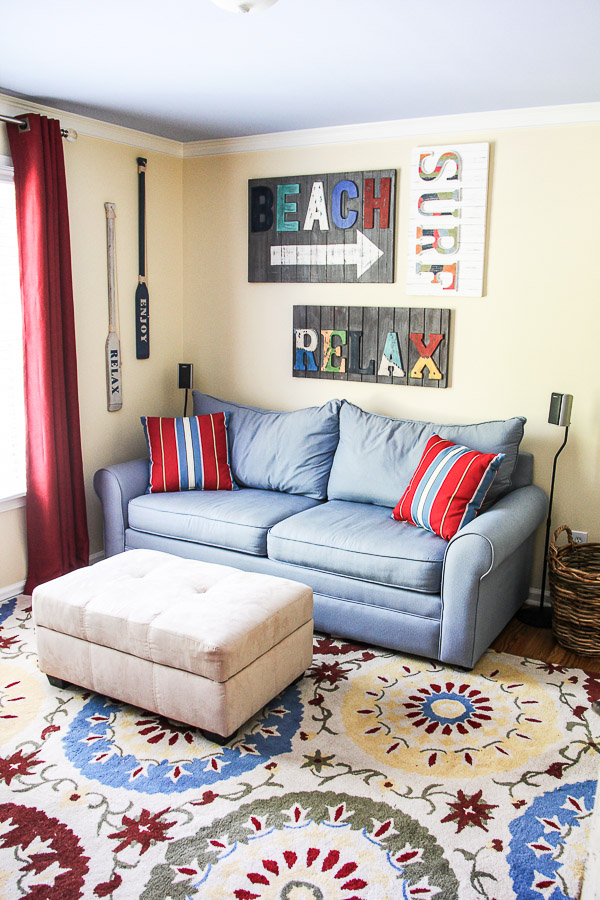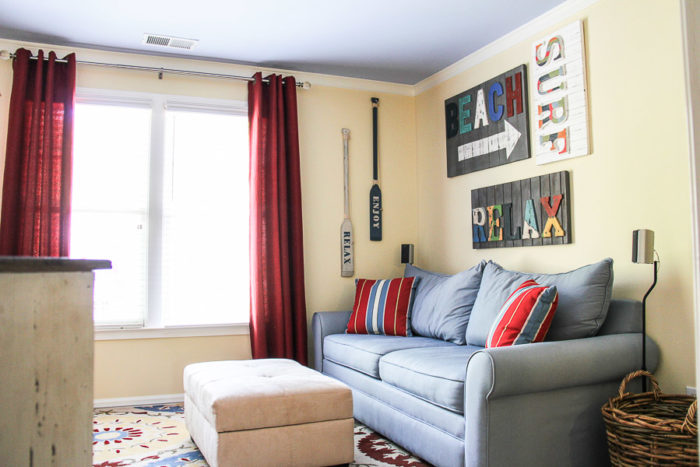 My clients had an extra bedroom that they wanted to turn into a family/kids lounge that would also serve as a playroom for their son and daughter. The room was a blank shell with builder beige walls and a white ceiling. The only piece of furniture was a black TV console from the dad's bachelor days and an enormous TV.
They had toys and little kid chairs for watching movies that needed to be stored but other than that.. zippo! That equals freedom to take the space anywhere! How about on a trip to the beach? What family doesn't want to be on vacation everyday? Let's gather some beach playroom ideas and create a kids lounge the whole family can enjoy!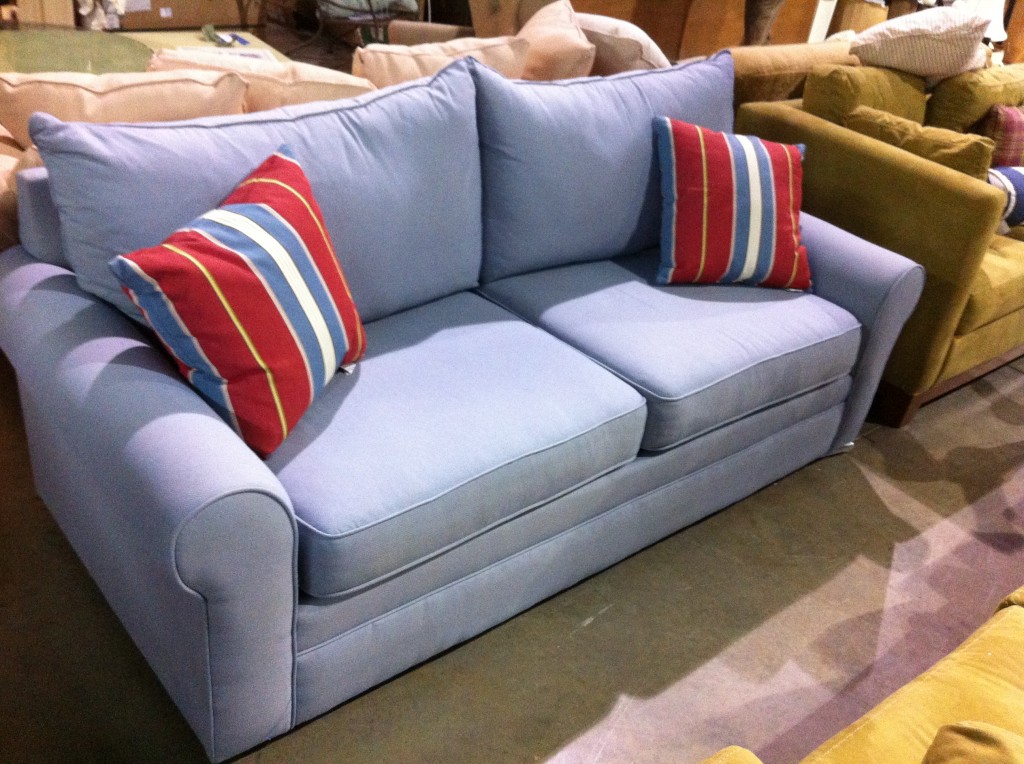 New Couch…What A Deal!!
Where to begin? I found a sofa at a model house furniture resale store. Which is a great way to save money. Consignment stores are a good option too. This sofa was a beachy light blue with red and blue striped pillows. With that we painted the room a pale creamy yellow and the ceiling the same light blue.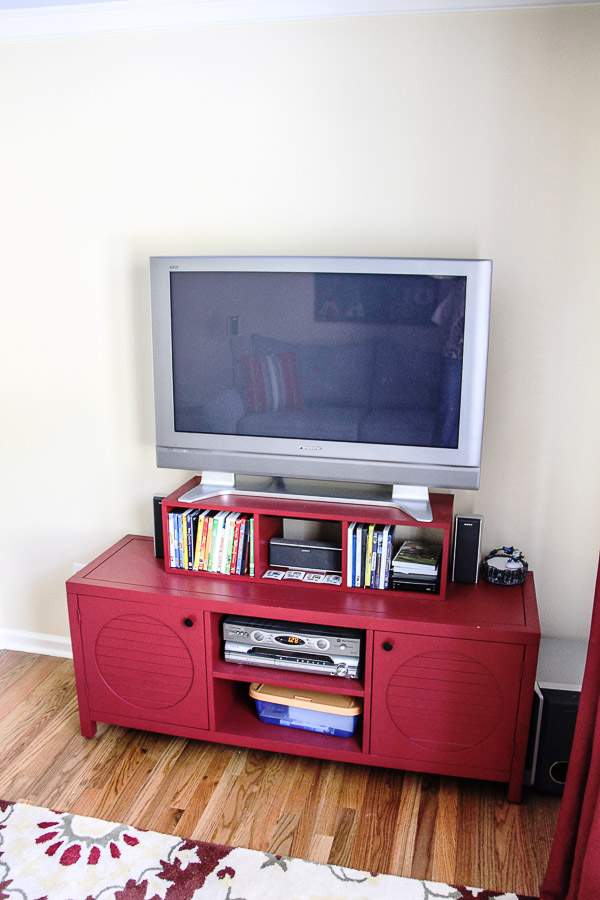 Next came the cabinet. We had enough blue, so we decided to paint the TV cabinet a deep cherry red. It went from an old piece we were ready to donate to a perfect piece for the room and looked great! Next… the rug!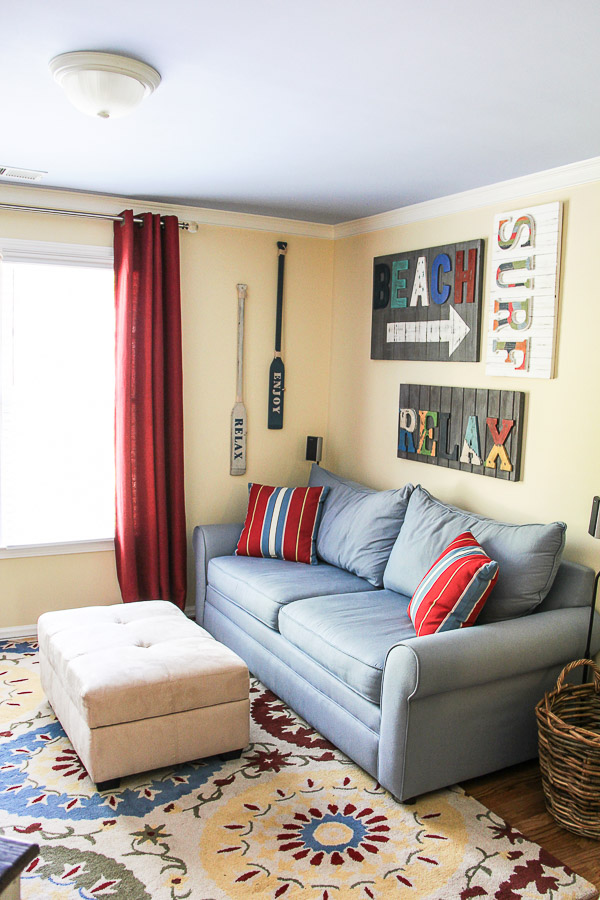 We needed a large rug (7×9 or 8×10) to ground the space, give a cushiony place to play and bring the color palette together.  Fun furniture pieces, curtains and accessories came in after getting the closet updated with new shelves which the homeowner (who might be the world's most handy husband ever) installed to store and organize the toys.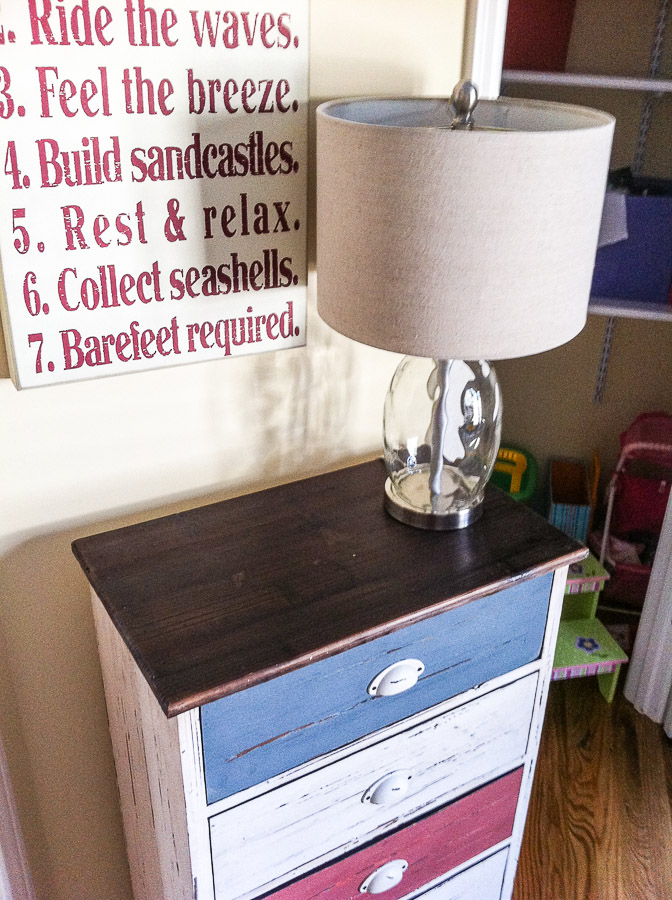 So here's the finished room. The room is functional in every way (even the ottoman stores stuff) and welcoming. I love how something unused and wasted turned into a space that's so happy and bright without being gimmicky. The family loves it!