Atlanta Scavenger Hunt Through Historic Oakland Cemetery
Whether you're exploring a new city or re-discovering your own town, an Atlanta Scavenger Hunt with Clue Town Books is a great way to pack history and sightseeing all in one. We discover the beauty and charm of Atlanta's Historic Oakland Cemetery while enjoying family fun with our kids.

Sometimes you have to be a tourist in your own town, even if you've grew up there. We all get into our lives and the daily grind and rarely make time to explore our own city. You'll be amazed at all the history, beauty, architecture, and culture that is at your fingertips! It reminds you why you live there. What better way to explore than with a Scavenger Hunt? In my case, an Atlanta Scavenger Hunt….
We were given a Clue Town Book on Atlanta's Oakland Cemetery and on a gorgeous day, took the family out for some fun. Clue Town Books has a number of scavenger hunt books highlighting the sights of Atlanta and will soon be growing to include San Francisco, Charleston, Savannah, Athens, and Birmingham. Clue Town Books offer both full length hunts that take 60-90 minutes to complete and mini-hunts that take 20-40 minutes to complete. The full library of  Atlanta scavenger hunts and beyond are great for out of town guests, birthday parties, date night, family fun, and sightseeing on your own. We loved it!
Oakland Cemetery is a 48 acre garden cemetery, founded in 1850. It is the final resting place of many of Atlanta's settlers, builders, and most noted citizens like Bobby Jones, Margaret Mitchell, and Maynard Jackson. It is also a garden gallery of sorts full of sculpture and architecture, and a botanical preserve with ancient oaks and magnolias. Read more about Oakland's History HERE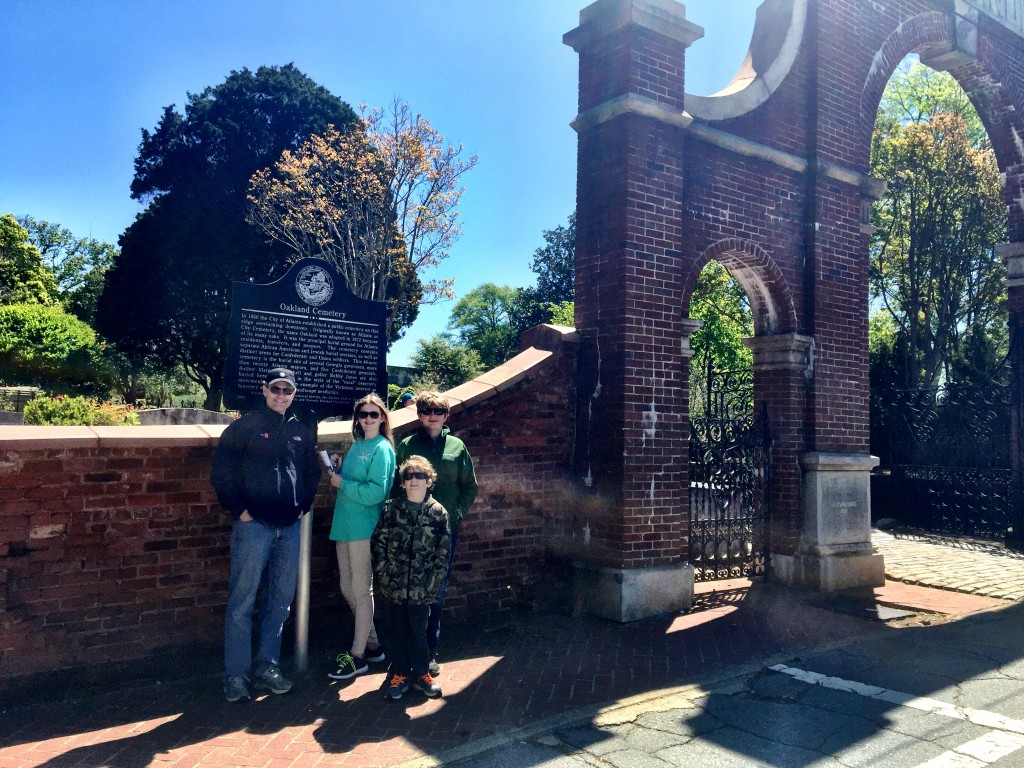 The Clue Town Books give you a compass and pencil to fill in the clues (although we had a compass on our phone too). The clues range from mazes to crossword puzzles to connect the dot, among others, and are so much fun to figure out. When the clue is solved your next destination is revealed. The tour can be taken at any pace you like and you can stop to take pictures or soak up the sights along the way. We let the kids take charge of being Sherlock Holmes and loved the excitement as they went from spot to spot.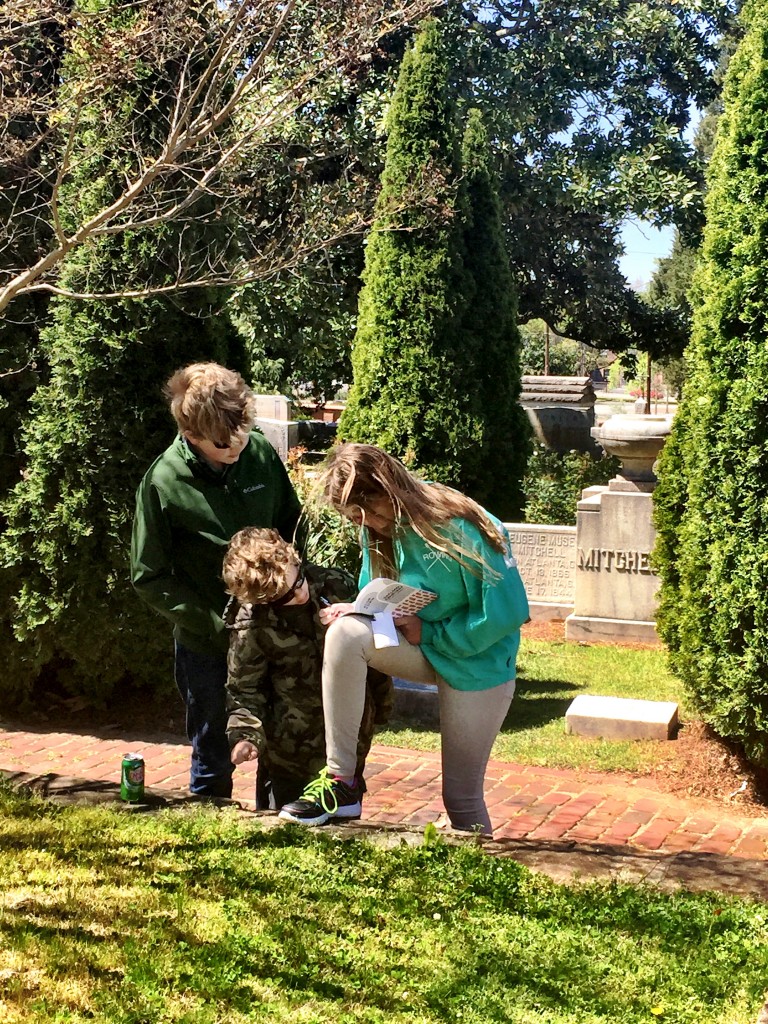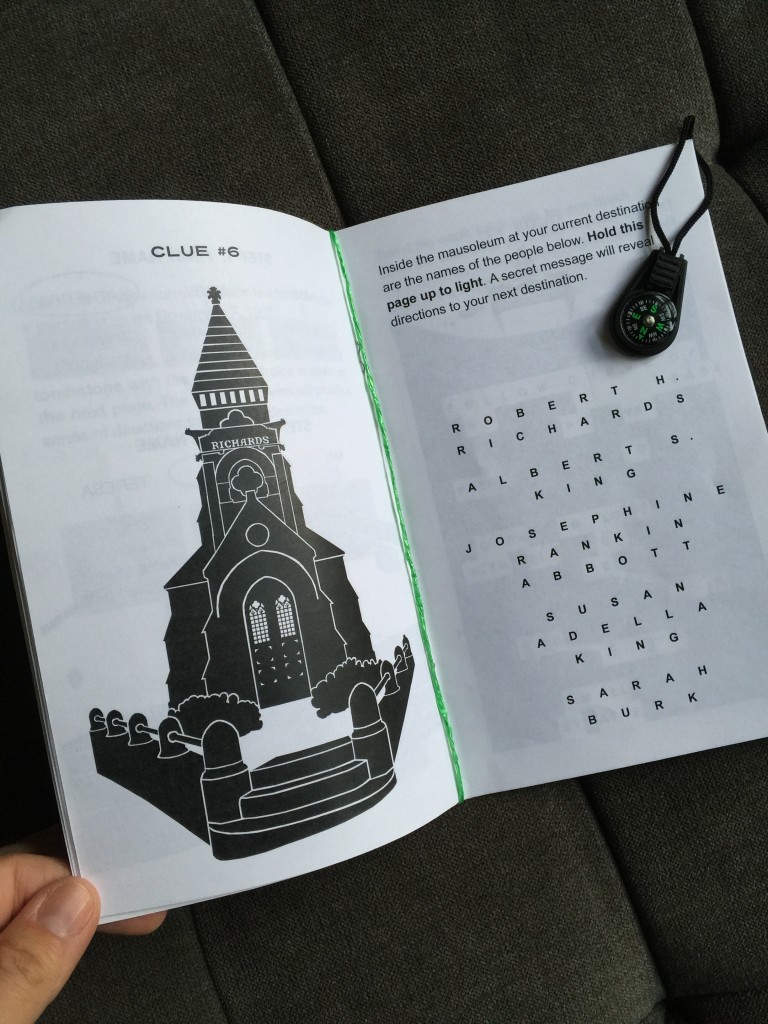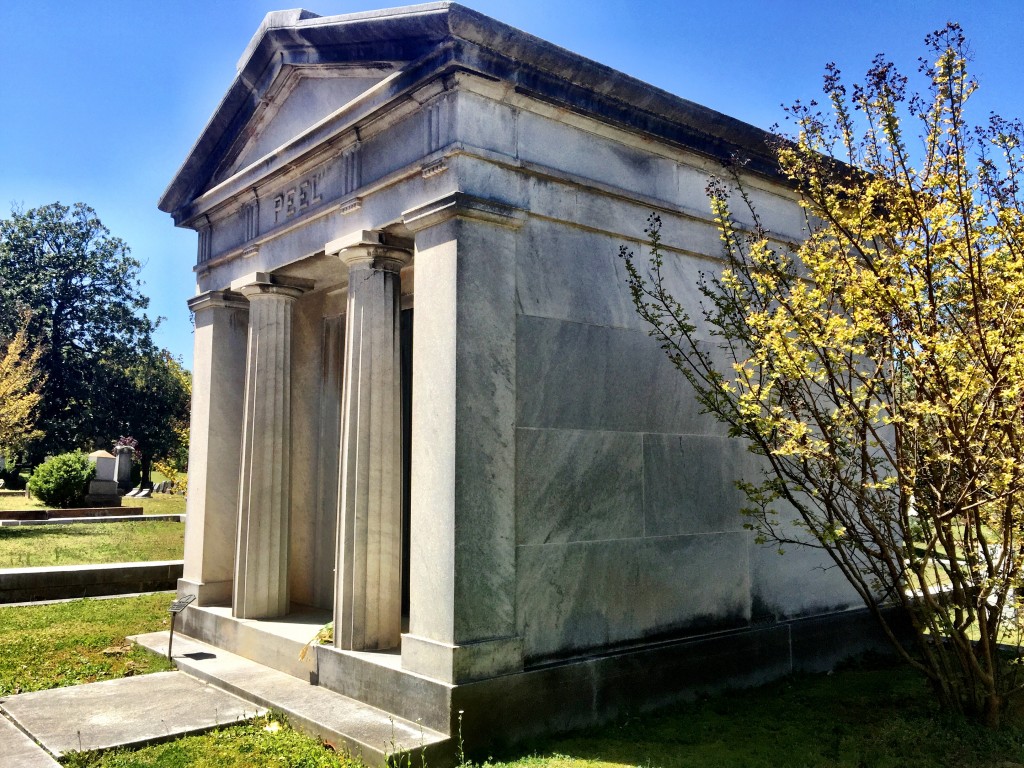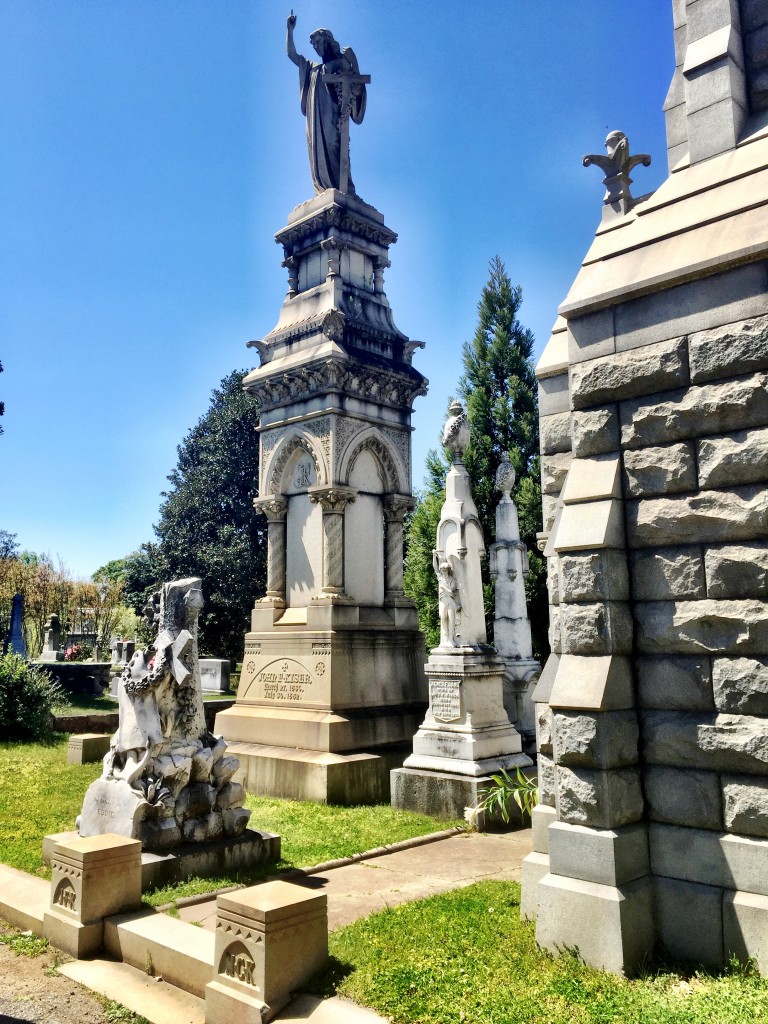 For other great sites to explore around Atlanta, read our post on a fantastic "Staycation in the ATL"