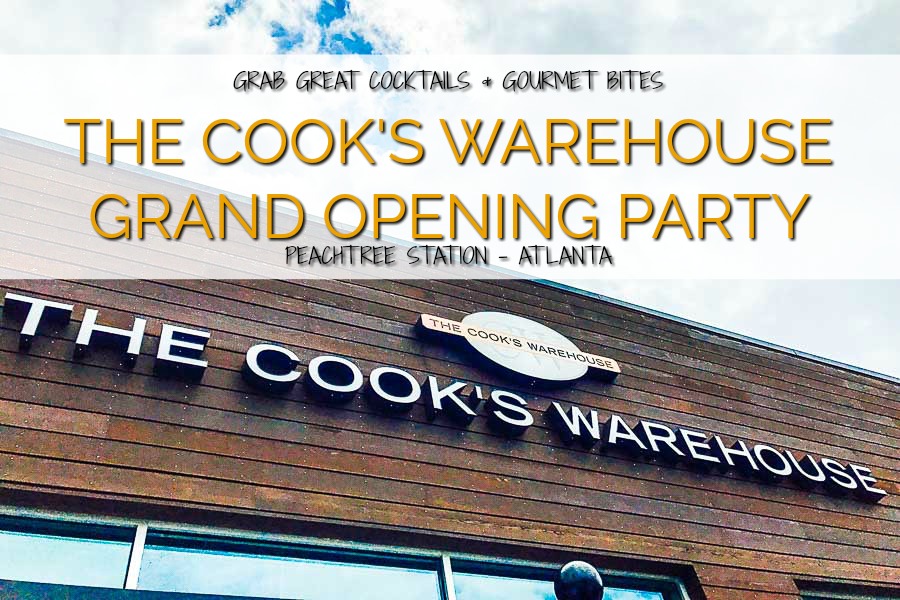 Come Have A Cocktail With Mandy At the Cook's Warehouse Grand Opening Party
Join us on Friday, August 25 for our FREE in-store Cooks Warehouse Grand Opening party from 5 – 8 PM. The new store at Peachtree Station will be alive Friday Night August 25, 2017. This party is free to attend will be co-hosted with longtime vendor partners Wüsthof – USA and Le Creuset.
You'll enjoy meeting special guest chef Chef Ford Fry as you sample amazing cuisine, all the while indulging in a celebratory sale and seeing a host of new products. Mark your calendars and come out to take part in a night of good cheer, cooking demonstrations, and have an opportunity to win great giveaways. Lifestyle Expert Mandy Landefeld of Sumptuous Living will be on hand to demo and share handcrafted beverages featuring Four Roses Bourbon (we're making this one). Please RSVP here so that we can plan for enough food and drinks.