Sunday Supper Menu: Not Your Everyday "Steak & Potatoes" Dinner
Our quick weeknight version of the Sunday Supper Menu Steak & Potatoes dinner! Crispy Cubed Steak with Fresh Salsa and Garlicky Green Beans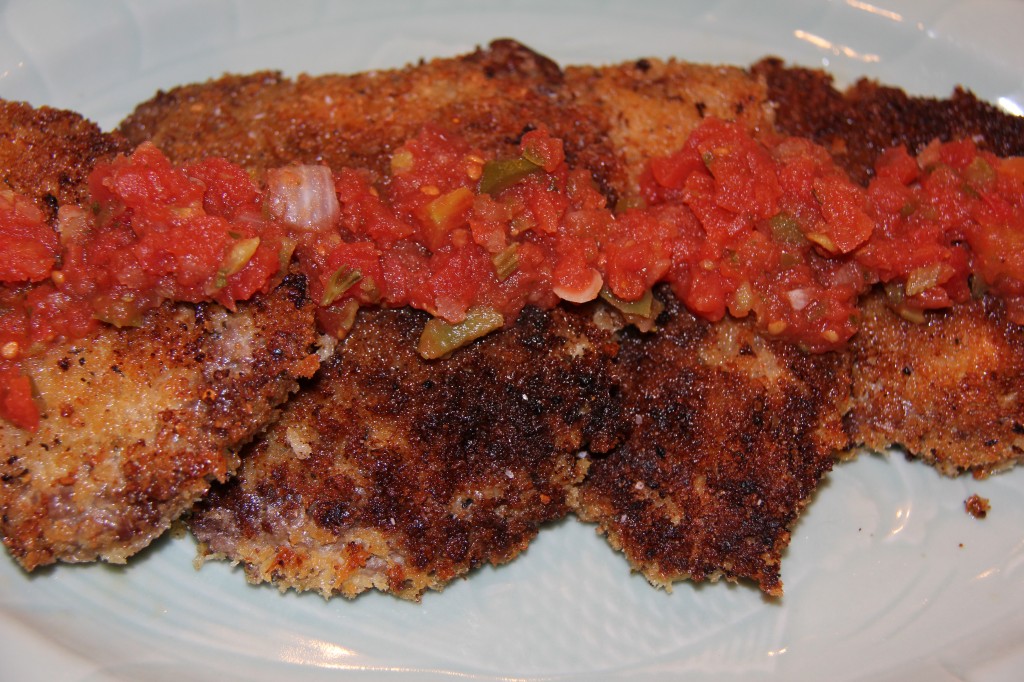 Sunday Supper seems like a good night for "Steak & Potatoes" right? But what if you want a quicker version that's just as flavorful during the week? My Crispy Cubed Steak with Fresh Salsa along with Garlic Bacon Green Beans and Sweet Potato & Red Onion Mash are a go to meal for any night of the week and will leave you saying…
"Sunday…We don't need no stinkin Sunday!"
Crispy cubed steak with fresh salsa and garlicky green beans.
Ingredients
6 beef cubed steaks
3 eggs
2 tbs water
3 cups Italian Style Panko Crumbs
1/4 cup olive oil
1 1/2 cup fresh salsa (found in refrigerated section of store or make your own!)
Instructions
Set up your stations

Gather 2 8x8 glass baking dishes (or any shallow baking dish or bowl).
Beat together eggs and water till thin and evenly mixed.
Place Panko in other dish.
Heat oil in largest skillet you own over med-high heat.
Dip cubed steak in egg wash then press firmly on both sides into Panko.
Cook in skillet for 3-4 minutes per side or until golden brown.
Don't crowd the pan! A warm oven will keep cooked steaks if you have to do 2 batches.
Top with fresh salsa.
https://sumptuousliving.net/sunday-supper-menu/
Copyright @ Sumptuous Living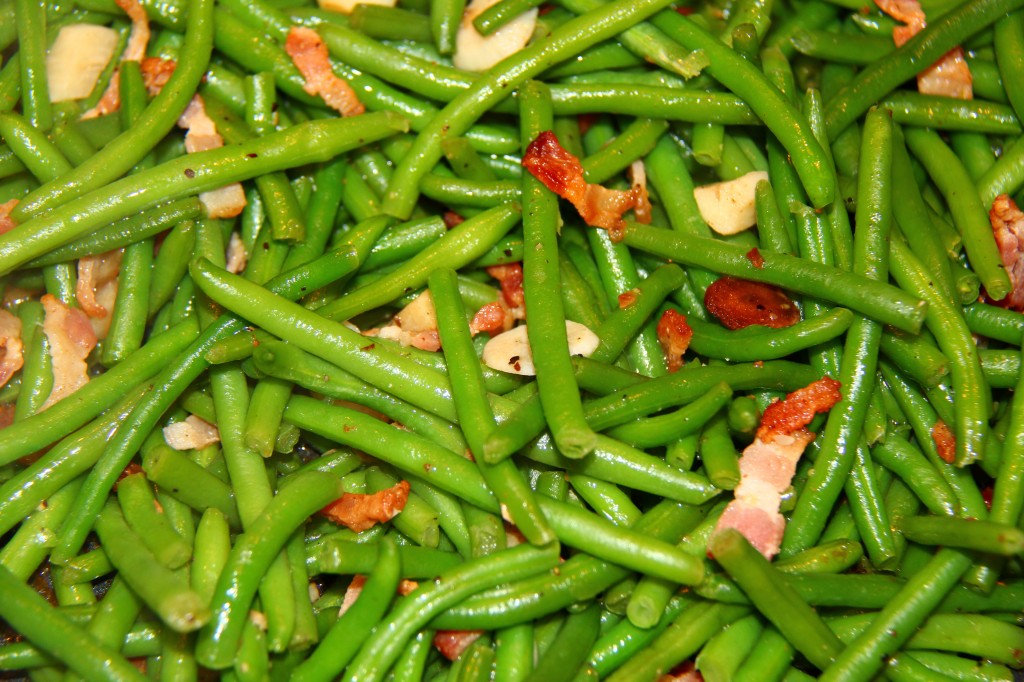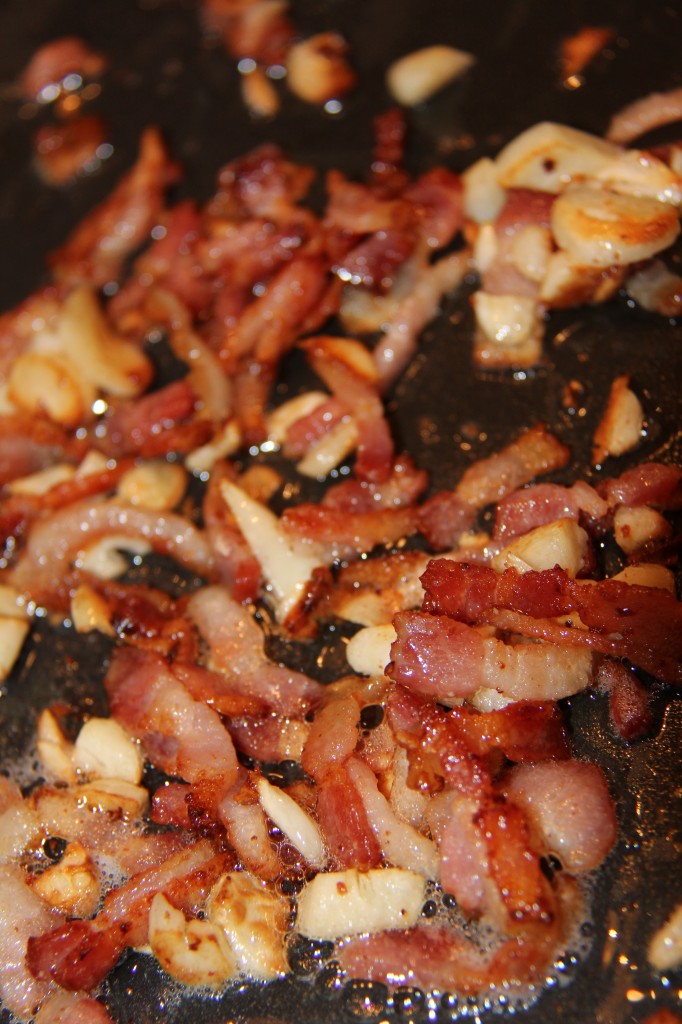 Garlic Bacon Green Beans
3 slices of bacon, chopped
6 cloves garlic, sliced
1 tsp kosher salt
1/2 tsp fresh ground black pepper
1 1/2 lbs green beans, trimmed (fresh or good quality frozen haricot verts- I use Trader Joe's)
In a very large skillet (the bigger the better), cook the bacon over med-high heat. Once the bacon is starting to get fairly crisp, add the garlic and cut the heat down to medium. Sauté for 5 minutes, stirring occasionally to make sure garlic does not burn or get too dark (slightly golden is fine but past that, garlic will get bitter and ruin the whole dish). Add green beans, salt and pepper. Continue to toss and sauté for another
10 minutes or until beans are tender but still crisp. Taste and adjust seasoning if needed.
ROASTED SWEET POTATO & RED ONION MASH
3 sweet potatoes, skinned & cubed
1 red onion, cut into chunks
1 1/2 cups water
1 heaping tsp chicken base
2 tbs olive oil
1 1/2 tsp fresh ground seasoning blend
1/2 cup half and half
1/3 cup crumbled goat cheese
Heat oven to 400 degrees. In a roasting pan lined with heavy duty foil, place vegetables, water mixed with chicken base, seasoning salt and oil. Toss to coat and bake for 20 min or until sweet potatoes are fork tender.
Lift the foil carefully and drop the sweet potato mixture into a stand mixer fitted with a wire whisk (you could use just a hand held beater or a potato masher and a big bowl). Mix on medium-high speed for a moment then add half and half and crumbled goat cheese. Whip on med-high to blend