Greek Turkey Burger Sliders
Gorgeous little Greek Turkey Burgers packed with Mediterranean flavors that the whole family will love! 

Sometimes things are just better when they are small. Maybe it's because small things are cuter, or you don't feel as bad when you eat three of them (No one's judging!). Either way, great things do come in small packages when you are talking about our Greek Turkey Burger Sliders!
These turkey burgers are just as delicious as beef and much healthier (remember those new years resolutions we all made?). The trick is to impart all of the flavor directly into the meat, rather than piling a bunch of stuff on top of the patty. We folded all of the goodies right into the ground turkey and cooked them in, giving the burgers a ton of flavor and keeps it moist.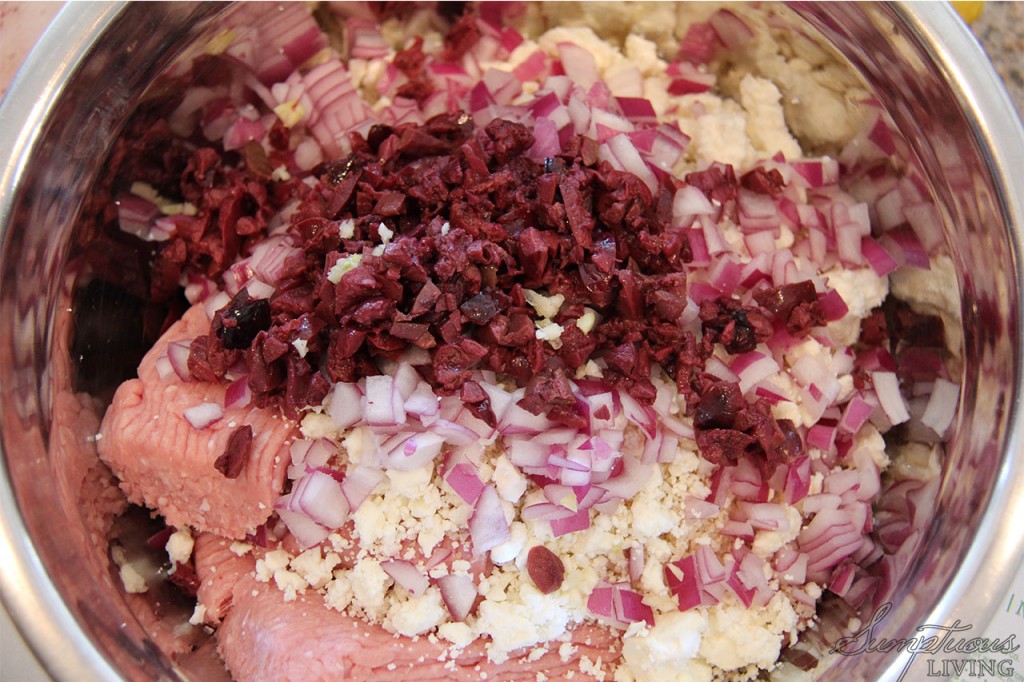 Black olives, red onions and feta cheese not only bring the classic Greek flavors, but really elevate a lean meat like turkey.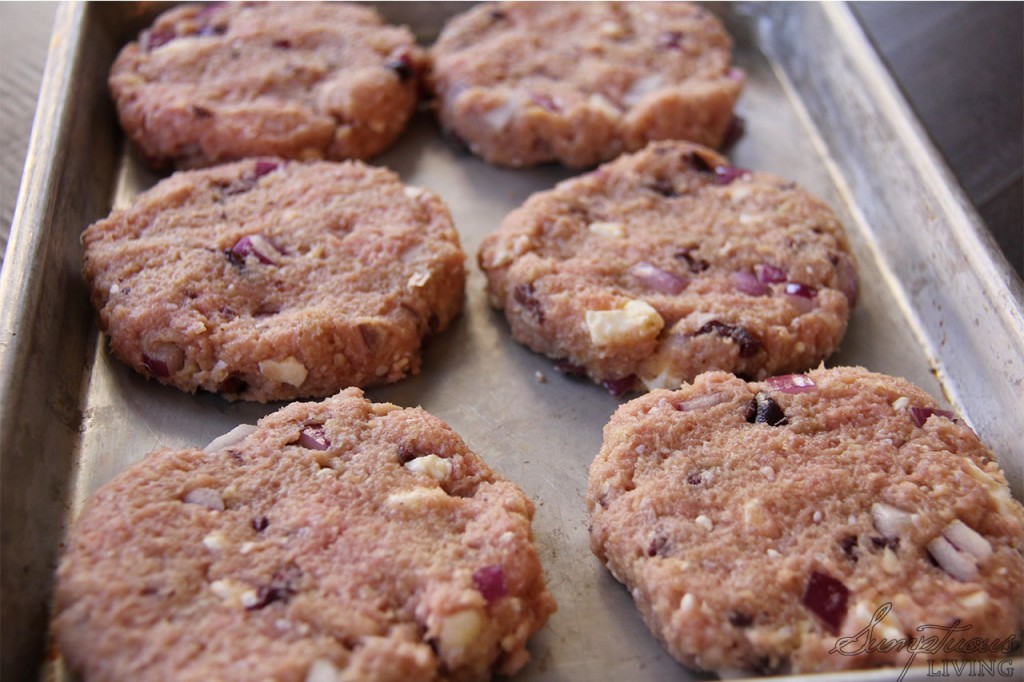 And of course no Greek dish is complete without some kind of delicious sauce? Our super delicious Tzatziki Sauce, a sauce made from Greek yogurt, lemon, herbs and cucumber. It is light, fresh and perfect to really complement the flavors that we imparted into the turkey. Get the recipe for the sauce HERE.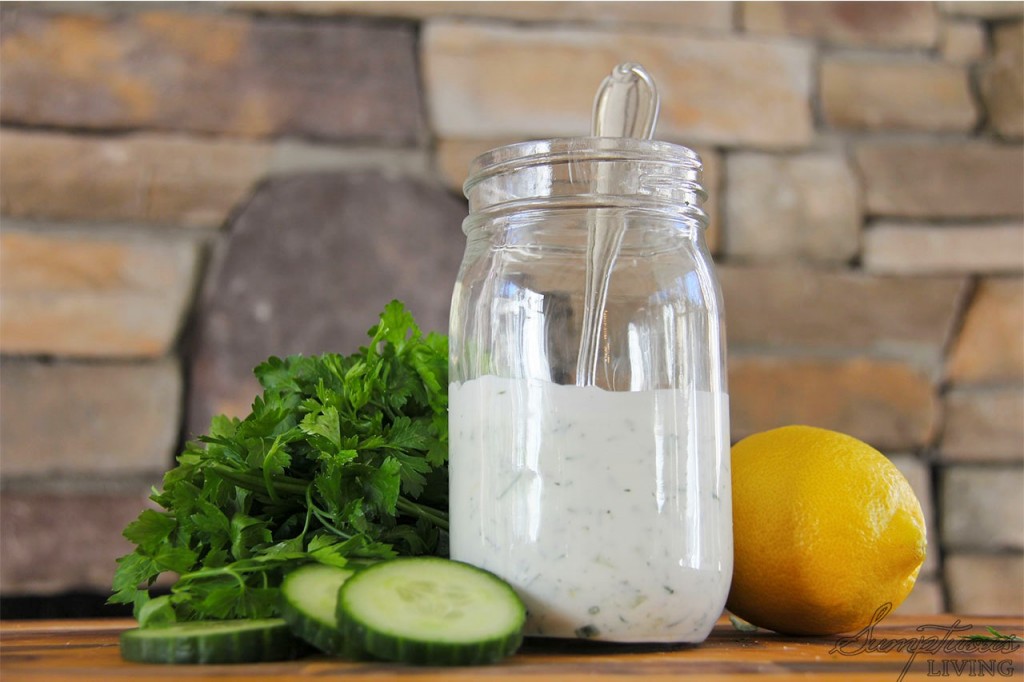 What you are left with is the perfect Greek Turkey Burger slider. Tons of flavor between two small buns!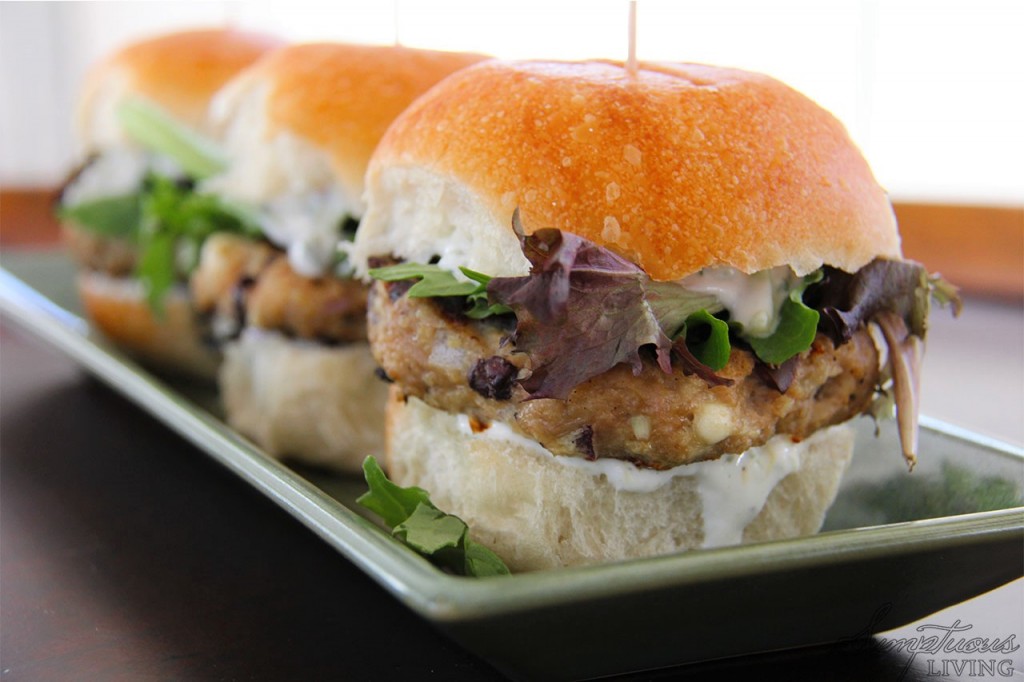 Greek Turkey Burger Sliders
Ingredients
Turkey Burgers

½ cup Panko (Japanese breadcrumbs)
½ cup crumbled feta cheese
½ cup chopped red onion
¼ cup chopped black olives
2 garlic cloves, minced
2 eggs, beaten
1 tsp. kosher salt
¼ tsp. freshly ground black pepper
2 pounds ground turkey breast
Sliders

3 cups Arugula
12 Slider buns
Instructions
Preheat grill or grill pan on stove top to medium heat.
Combine turkey burger ingredients in a large bowl and work together with your hands until well combined.
Form into slider size patties and grill for 6 minutes per side or until cooked through.
Place on slider bun with arugula and Tzatziki Sauce.
https://sumptuousliving.net/greek-turkey-burger/
Copyright @ Sumptuous Living