3 Amazing Fall Foliage Day Trips From Atlanta
We're sharing 3 Amazing Fall Foliage Day Trips From Atlanta! From apple picking to hayrides, gardens to wineries, this list will make sure you get the most out of the Fall season this year!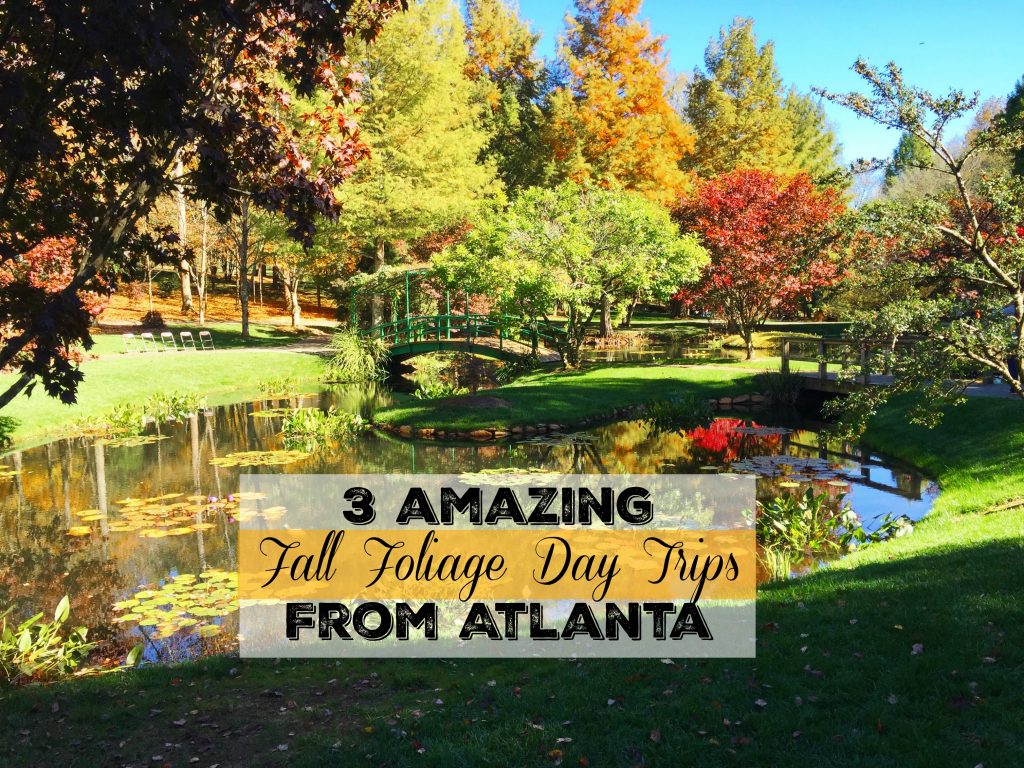 Fall is my favorite time of the year! Weather is crisp, skies are ridiculously blue, and the leaves change. I LOVE FALL! And each year once the pretty decorations are up and out of the attic, I make this declaration to my kids…. We are not spending anytime inside this Fall! Day Trip Time! I look for a window in the family schedule where we're not scurrying off to sports games and sneak in a trip into the mountains to go apple picking, hay riding, cider drinking (make mine spiked please- like this cocktail) and hiking. So I'm sharing my TOP 3 Day Trips here. There's even one you can share with your girlfriends! Some cherished girl time with friends going to a winery, shopping and having lunch. If you take one, share it on Instagram with the hashtag #falldaytrip (Make sure to follow Sumptuous Living on Instagram). I'd love to see where you go. And if you have any tried and true trip you love to take in the fall, post a comment below. We'll update this list and share it again next year with your suggestions.
Day Trip 1: Gardens & Wine In The Mountains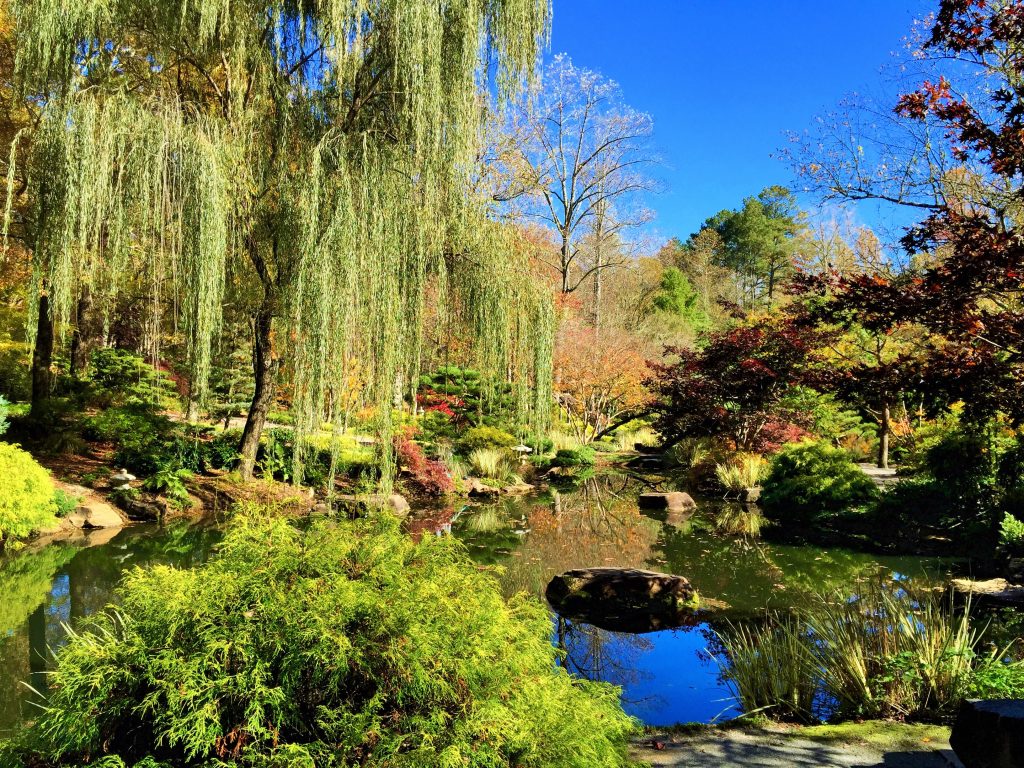 Gibbs Gardens is home to the most amazing World-Class Japanese Maple Garden in Atlanta. Grab a quick breakfast and head out early to get the most out of your day! Set high up in the mountains and just a short drive from Atlanta, Gibbs Gardens boasts 220 acres, a Manor House, 24 ponds, 32 bridge crossings and 19 waterfalls! (Read More Here). There are 3 Fall Maple Festivals: Oct 29-30, Nov 5-6, and Nov 12-13. If you're hungry, grab lunch at the Gibbs Gardens Cafe and try the chicken salad on homemade cranberry walnut bread with a huge chocolate chip cookie!
Other Lunch Options in Historic Ball Ground: The Ball Ground Burger Bus Step into this funky burger joint set inside a vintage city bus!  Les Bon Temps Louisiana Kitchen for yummy Cajun Food.
Fainting Goat Vineyard & Winery: A family owned, boutique vineyard tucked in the Georgia mountains. Really wonderful cheese plates! If you're planning a weekend trip, check the website first to make sure that they aren't closed for a wedding.
Trip 2: Waterfalls, Pumpkin Patches, & Hayrides
Take the scenic route! Off 575N take the exit to Tate and drive past the marble mines towards Amicolola Falls. This is our family tradition fall day trip. We take it every year and love it! When our kids were young, we even managed to squeeze it all in before afternoon naptime!
Amicalola Falls: You can hike as high as you like at this park and still get incredible views. Stop at the visitor's center first for a potty break, pick up a trail map and to see some cool woodland animal displays. Have your camera ready for great pictures.
Drive up to the Amicalola Lodge and sit on the rocking chair overlook. Often there is a park ranger animal encounter happening in the lodge which kids love!
Trip 3: Peaks & Wine
Brasstown Bald: Start your day with a scenic drive up to Blairsville and enjoy a hike to the top of Georgia's tallest peak! The views are incredible from up here (more than 4700 ft above sea level) and you are guaranteed to get the best view of the fall foliage from the top. Take the 1/2 mile hike to the top (there's shuttles if you need them) and, on a clear day, the 360 degree view will allow you to see 4 states.