Gin Citrus Cocktail: Bright Lights, Big Citadelle!
Learn how to order a dink that's right for you, how to make a yummy lemon simple syrup and mix the perfect Gin citrus cocktail for even non-gin fans!

Fall 2012 was the season of gin for me. I grew up with bourbon in Louisiana (oh baby, its my first love!). Rum and Tequila in Miami (tu eres muy loca, Mami!). I don't know nothin 'bout no gin. But with Atlanta's booming cocktail mixology movement and my growing love of all things cocktail (let's get to the root of the matter here), I decided what I didn't know, I should learn.
So just after summer I decided that every cocktail I order will be gin based. Easy enough in the ATL. I discovered that gin is herbaceous with a hint of juniper and lends itself easily to cocktails that aren't sweet. I can't do sweet anymore. We've established that. But I can do strong, herbaceous, and not sweet…Which is exactly what I tell the bartenders and waitstaff of our ever evolving foodie heaven that is Atlanta.
Here's a hint: know what you like! The waitstaff & bar staff know what they offer. If you give them a short synopsis like "I love sweeter drinks with fruit and vodka and rum but don't love "herby" drinks…and not too strong" (I'm gagging right now, but to each his own) then they will bring you the perfect libation! So fun!
Today, I'm making a cocktail that's fresh and bright and an easy way for even the non-gin lovers to fall in love with. I'm calling it the "Bright Lights, Big Citadelle" because its so fresh and bright and uses Citadelle gin (which I grew fond of after a cocktail served at Cochon in New Orleans). Try it, even if you think you don't love gin. And you can make a pitcher of it, which makes it a great cocktail for parties!
Making a simple syrup is EASY!!!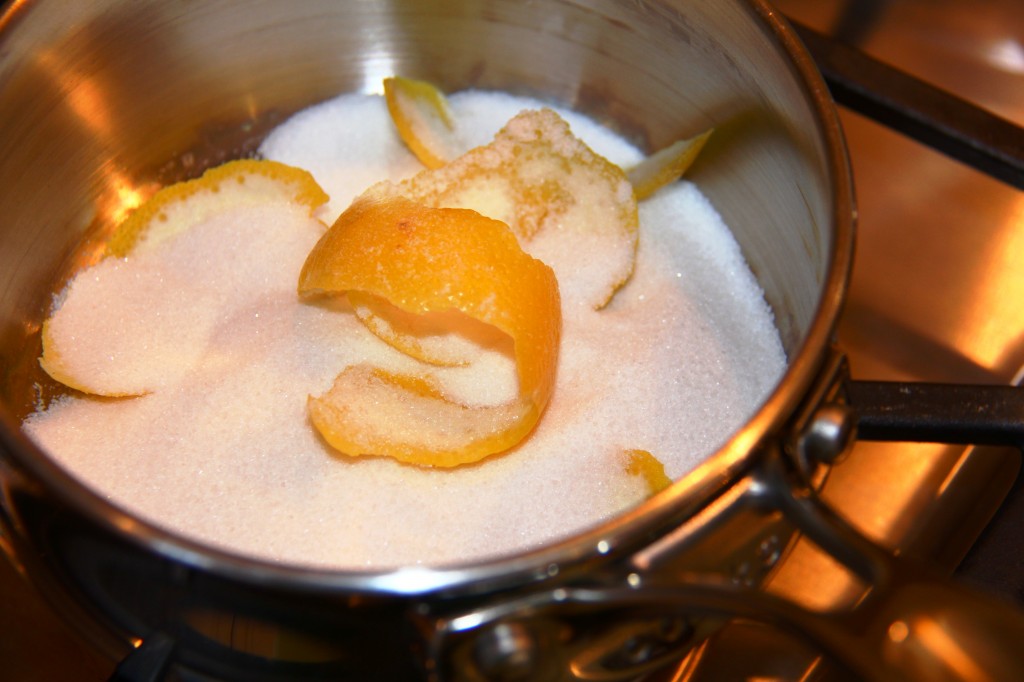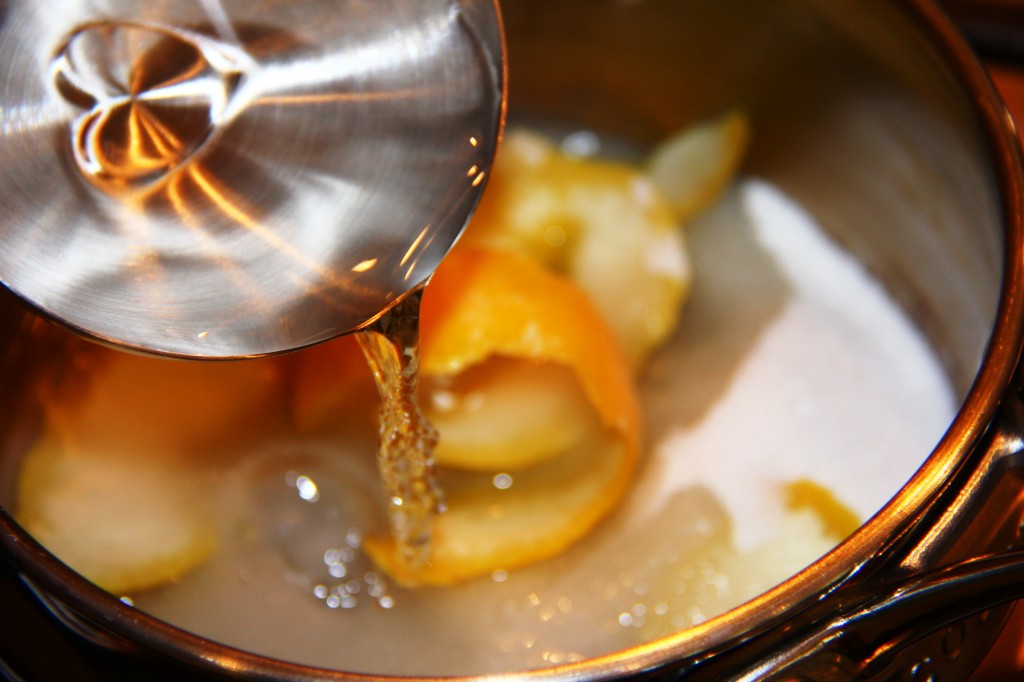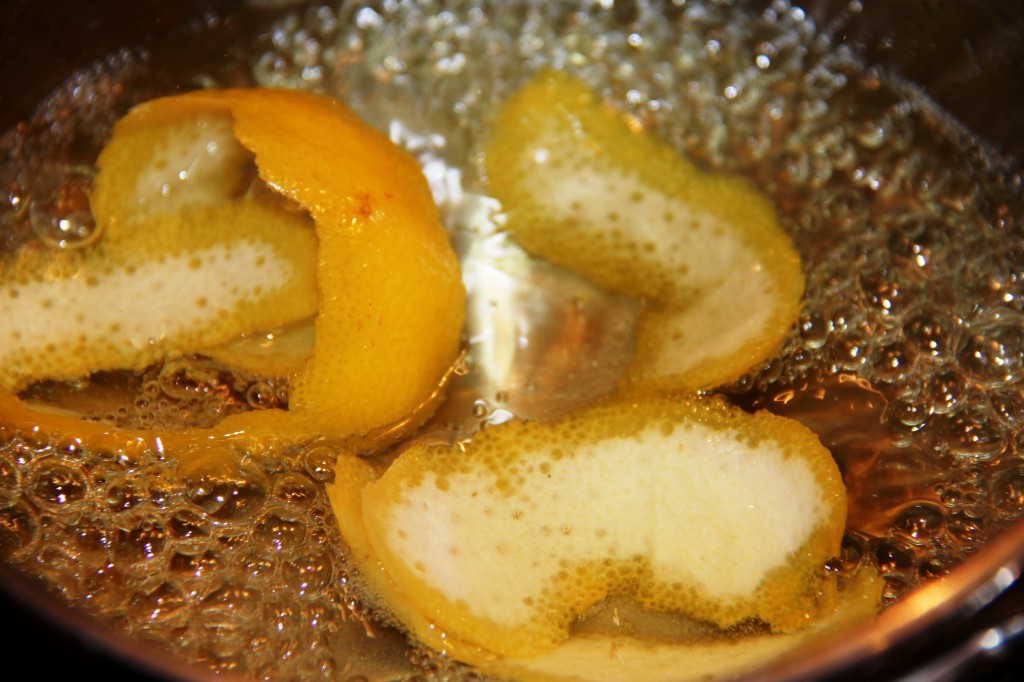 Follow this recipe to make the Lemon Simple Syrup. This basic recipe can be used with any citrus rind to transform it into lime, orange, or grapefruit flavor. Check out these other cocktail recipes using flavored simple syrups: Rosemary Rush and the Summertime Lemonade Martini.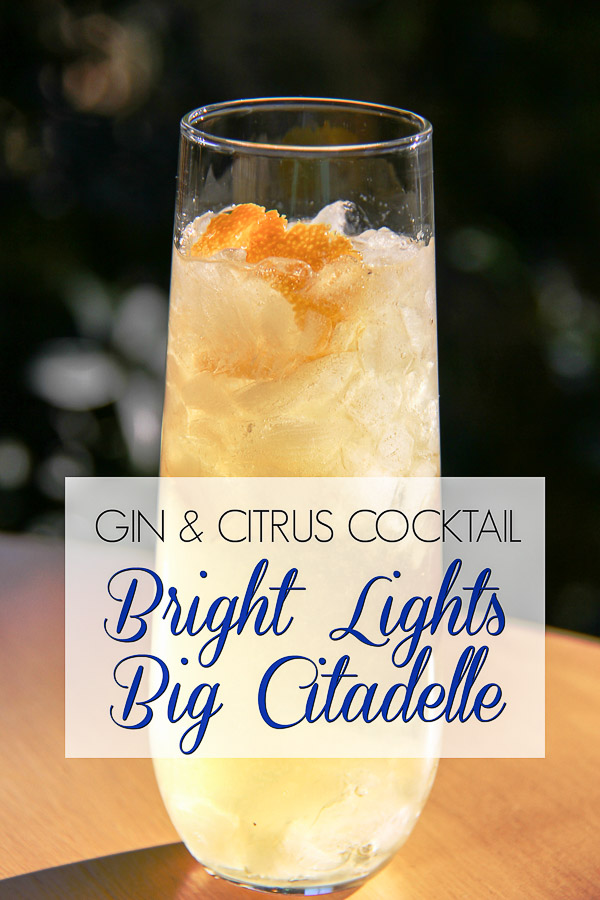 Bright, Citrusy and Delicious!
Ingredients
2oz Citadelle Gin
1oz Brandy
1oz Triple Sec
1oz fresh lemon juice
1oz lemon simple syrup
8 dashes West Indian Orange Bitters
Crushed Ice
Lemon Peel Twist, for garnish
Lemon Simple Syrup

1/2 cup sugar
1/2 cup water
peel of 1 lemon
Instructions
Lemon Simple Syrup

Place all ingredients in a pot over high heat.
Bring to a boil.
Remove from heat and let sit for 1 hour.
Strain syrup and store in an airtight container in fridge for up to 2 weeks.
Cocktail

Fill a glass with crushed ice.
Mix ingredients and pour over ice.
Notes
For a quick cocktail keep a batch of simple syrup in the fridge. It will keep for up to 2 weeks in an airtight container. A mason jar works great.
https://sumptuousliving.net/cocktail-friday-bright-lights-big-citadelle-2/
Copyright @ Sumptuous Living